Chris Brown gives expletive-filled rant on how to keep 'a bad bitch' in line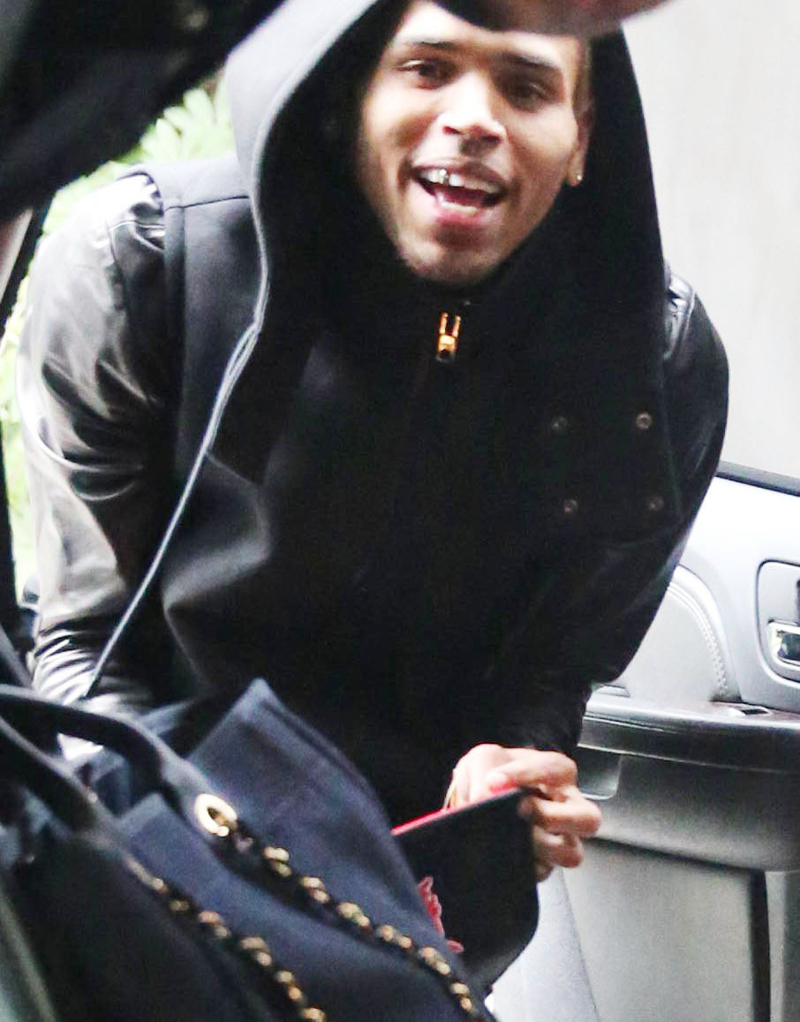 Chris Brown must have decided to take an extended break from his upstanding-citizen act after he completely blew it last week by flying into a rage at a valet over a $10 parking charge. For whatever reason (sheer stupidity?) Chris decided to push a DJ aside and give a little speech at the Emerson Theater in Hollywood in the wee hours of Thursday morning, and naturally, someone shot some video of the incident. TMZ has the exclusive clip, which is terribly NSFW and includes Brown's take on how to keep "a bad bitch" (i.e., Rihanna) in line. Here's the text of his revolting rant:
"Every guy in this building has said one thing to their female … If you're not an insecure n*****, and you let her have fun with her friends, I applaud you. But you gotta say that one thing to her, and I made this s**t up. [sings] Don't make me have to tell you again, that that's my p***y baby! It is mine, baby, babe, mine. So you better not give it away! … So every person in this motherf***ing building, if you got a bad bitch you better say that to her. Cause she might f**k another n*****."
[From TMZ]
The really sad part of all this? Rihanna actually likes being treated in this manner. She actually gets off on this nastiness, and it apparently doesn't matter if Chris is giving his version of "it" away to Karrueche Tran, but Rihanna had better not do the same! These two so-called lovers are the worst, aren't they? Rihanna wants this though, and so I guess she's gotta have it. Incidentally, RiRi cancelled her Sunday night Boston concert due to a case of laryngitis. Let's hope she didn't contract the ailment as the result of a screaming match with Chris.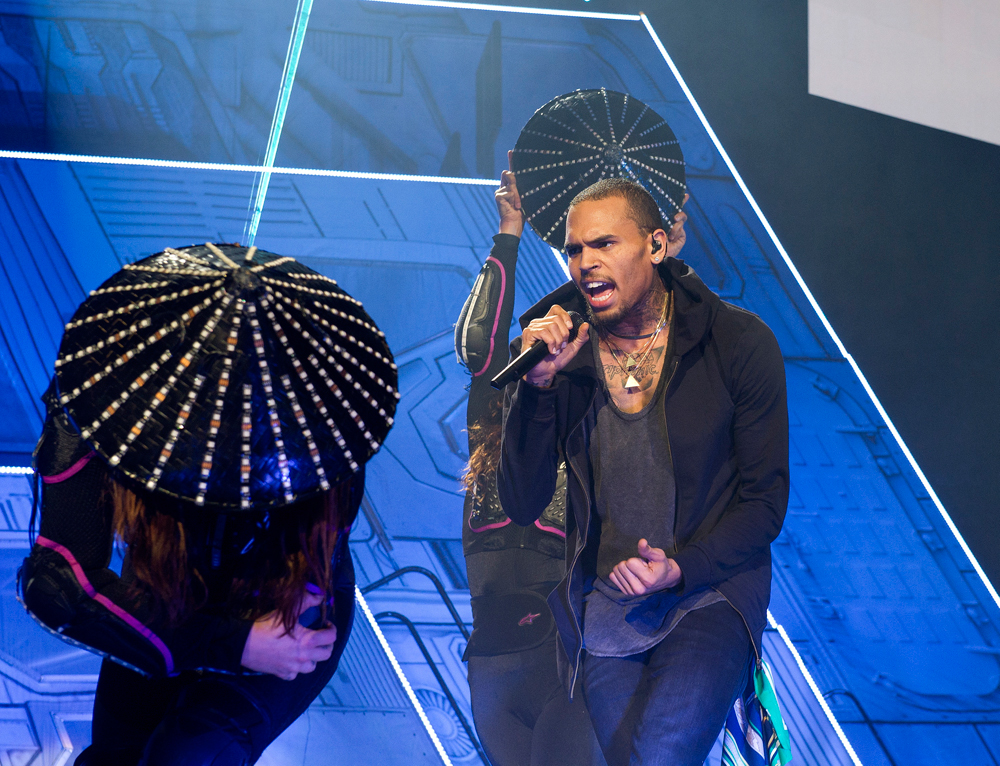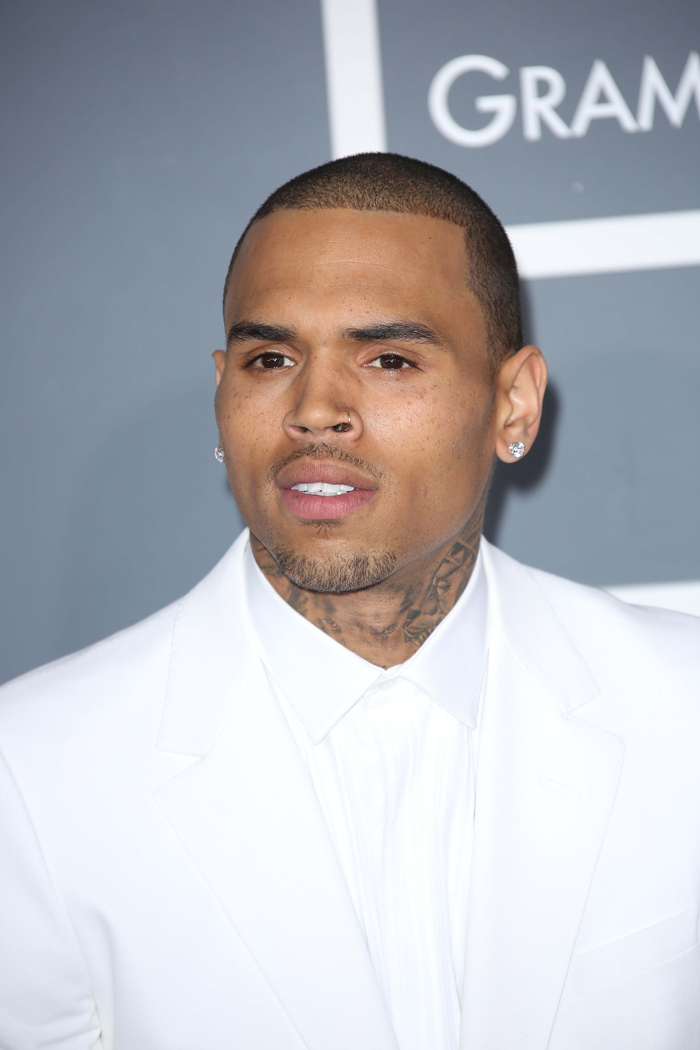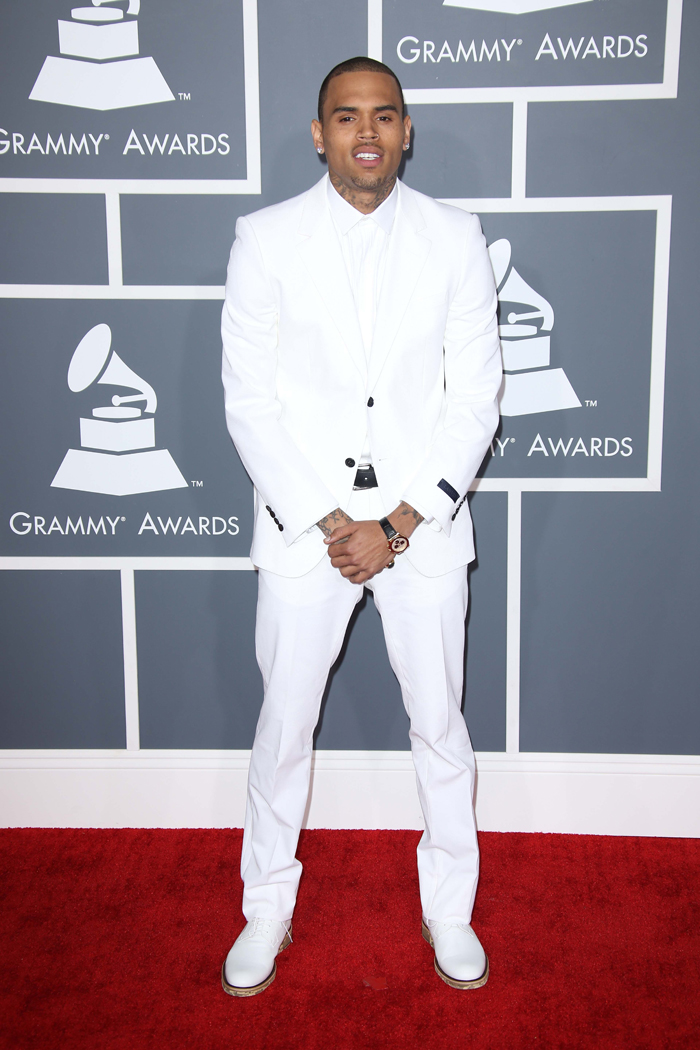 Photos courtesy of WENN
Written by Bedhead

Posted in Chris Brown, Rihanna

- Mariah Carey lip synced on American Idol [CDAN]
- Colin Firth is looking good [Lainey Gossip]
- Internet celebrity charged with murder! [D-Listed]
- What is Paz Vega wearing? [Go Fug Yourself]
- New bachelors on The Bachelorette [Reality Tea]
- Goodbye to The Office [Pajiba]
- Bachelor Sean's fiance cheats on him [Evil Beet]
- Britney Spears out with her man [Popsugar]
- Nina Dobrev works it [Popoholic]
- Cindy Crawford needs to lay off the 'tox [Celebslam]
- Who said it: Carrie Bradshaw or The Dalai Lama? [Buzzfeed]
190 Responses to "Chris Brown gives expletive-filled rant on how to keep 'a bad bitch' in line"