Duchess Kate admits she wants a son & Prince William wants a daughter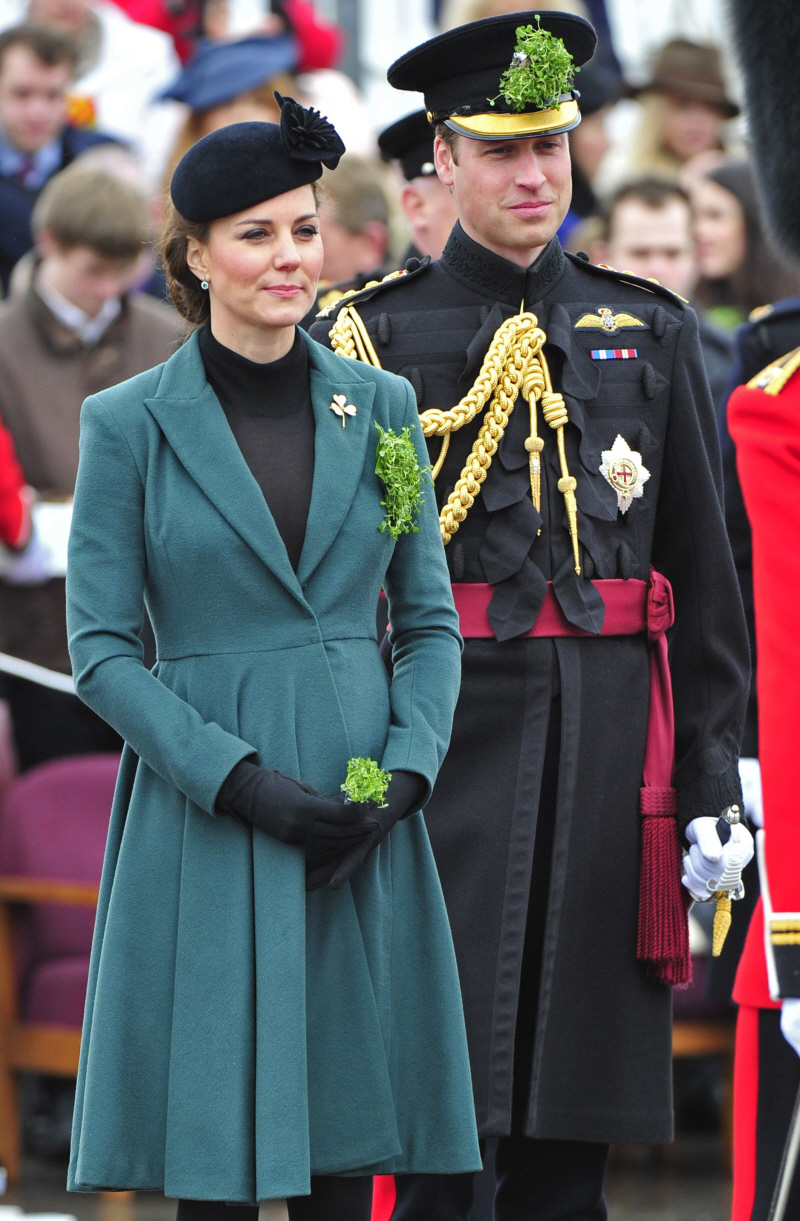 Here are some more photos from yesterday's St. Patrick's Day event in England, where Duchess Kate passed out shamrocks to the Irish Guards. She also pinned a sprig of shamrocks onto the Irish Guards' mascot, an Irish wolfhound, and I included a photo of him (because you asked for it!). That Irish wolfhound looks like a little horse! And I like that he gets to wear a little red cloak too. Is it funny to anyone else that the dog has a dress uniform too? As for Kate… well, you know how I feel. After the initial surprise that she wore the exact same coatdress to the same event two years in a row… I'm still irritated. It's not about recycling clothes, it's about wanting each public appearance to feel unique and special. Imagine if an actress wore the exact same dress to the Oscars two years in a row. Imagine if FLOTUS wore the same dress to two state dinners in a row. It's just boring, and it's like she didn't even care enough to put in some extra effort for one of her few public appearances.
Meanwhile, during Kate and William's appearance, Kate ended up chatting with one of the Irish Guards about her pregnancy, and the dude ran to the press immediately to tell the world exactly what she said (which is weird, right?). Apparently, Kate wants a son and William wants a daughter. Which is super-cute.
The Duke and Duchess of Cambridge are both ready for the sleepless nights that come along with a newborn baby – but differ on whether they want a daughter or a son.

While handing out symbolic shamrocks to members of the Irish Guards at the annual St. Patrick's Day ceremony in Aldershot, Kate revealed that while she'd like to have a boy, Prince William would prefer a girl.

As she met members of the regiment of which William, 30, is ceremonial colonel, she said she was ready to be a mom but is undecided on a name for the couple's baby.

Sergeant Thomas Laven, who was receiving a long service medal, told her he has a 7-month-old son, Theo. "I congratulated her on the impending birth and said you've got sleepless nights to come," he told reporters.

"She said she was prepared for it," he added

Inside the Mons Barracks, Kate, 31, and William posed for photographs, where the Duchess spoke with guardsman Lee Wheeler.

"I asked her do you know if it's a girl or a boy and she said not yet," Wheeler, 29, said. "She said 'I'd like to have a boy and William would like a girl.' I asked her if she had any names and she said no."

Another guardsman, Jason Perry, said, "I wished her congratulations and said I hope all is fine and well. She said yes it is."

"I asked is she excited to have her first child and she said very," Perry, 33, added.

Despite her growing baby bump, Kate fit into an outfit she wore a year ago – a green Emilia Wickstead coat to which she added a gold shamrock pin.

As she handed out sprigs of shamrock at the St. Patrick's Day parade on Sunday, she was not flustered by the driving rain and winds. But in a brief, unscripted moment, she caught one if her heels in a drain and appeared to need steadying by William.

Last year, Kate carried out the event solo because William was serving in the Falkland Islands.
Since I have read too many Princess Diana biographies, I know that Charles also wanted a daughter. He really hoped – when Diana was pregnant the second time – that she was expecting a girl. Reportedly, he was kind of disappointed that Harry turned out to be a boy (and a ginger at that – Charles is said to have remarked unfavorably that Harry was "ruddy"). I think Diana was fine with having just boys, although some say she always wanted another baby, to "try for the girl" although by the time Harry was a toddler, their marriage was in shambles and they were barely living together. Anyway, I just think it's cute that William really wants a girl. It makes me like him more.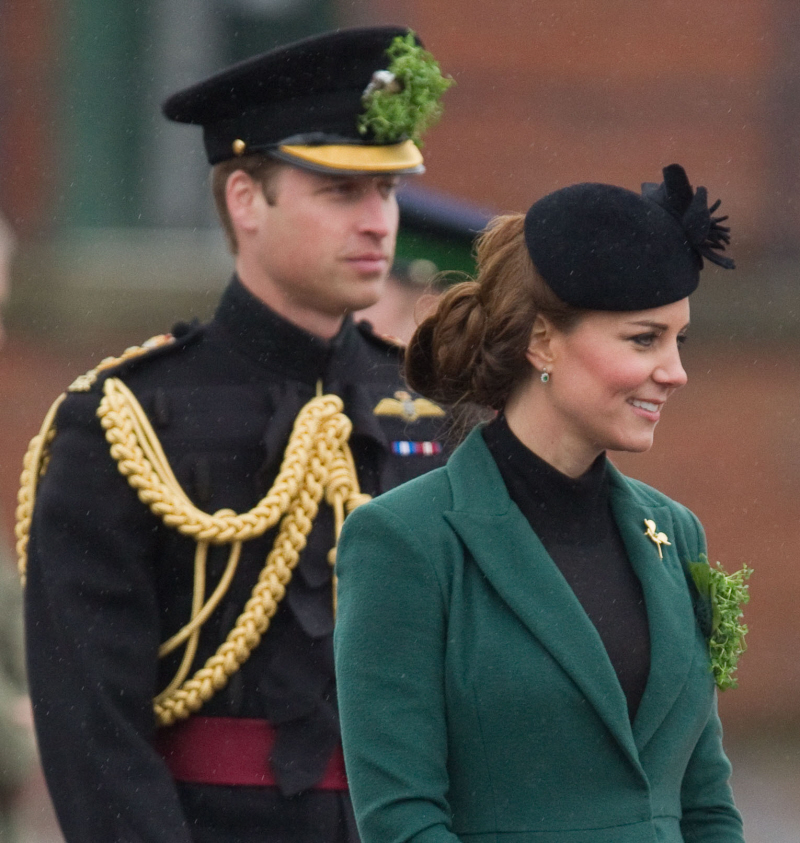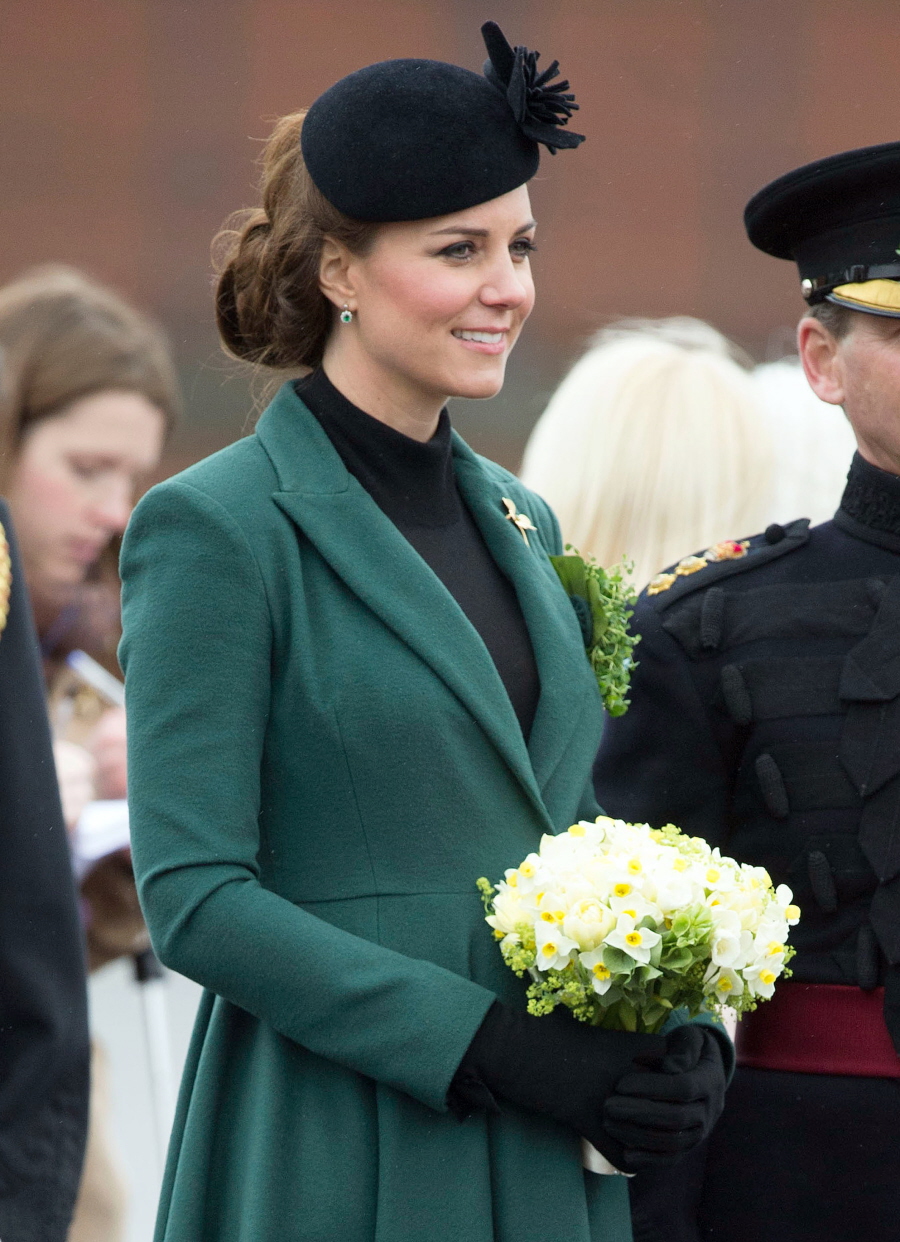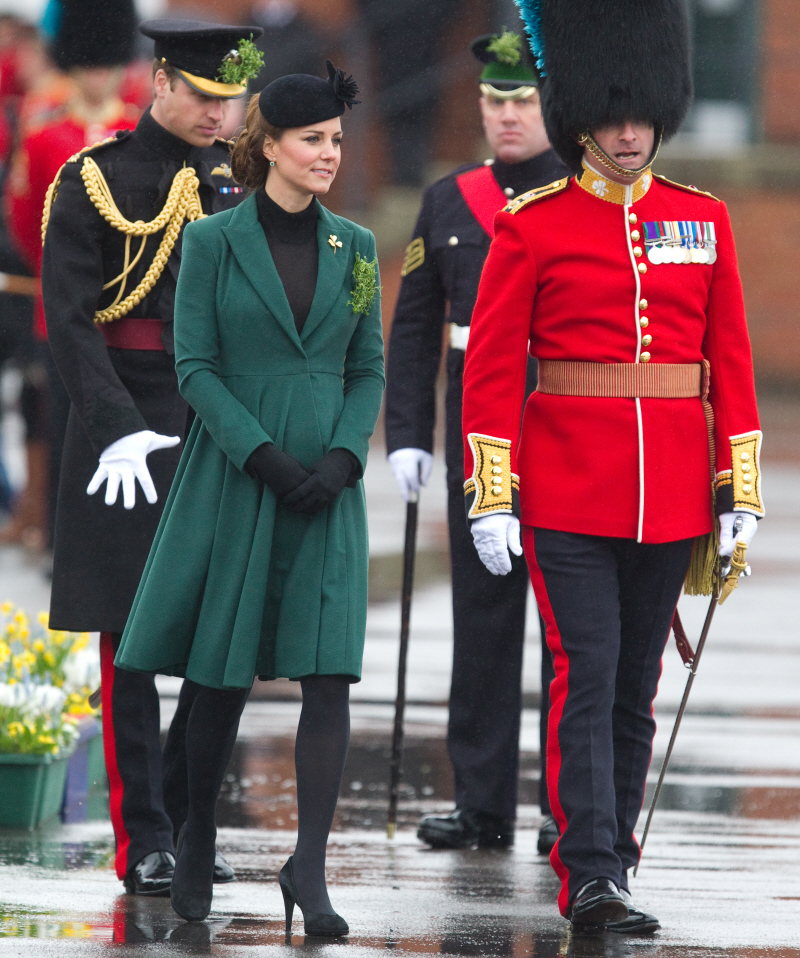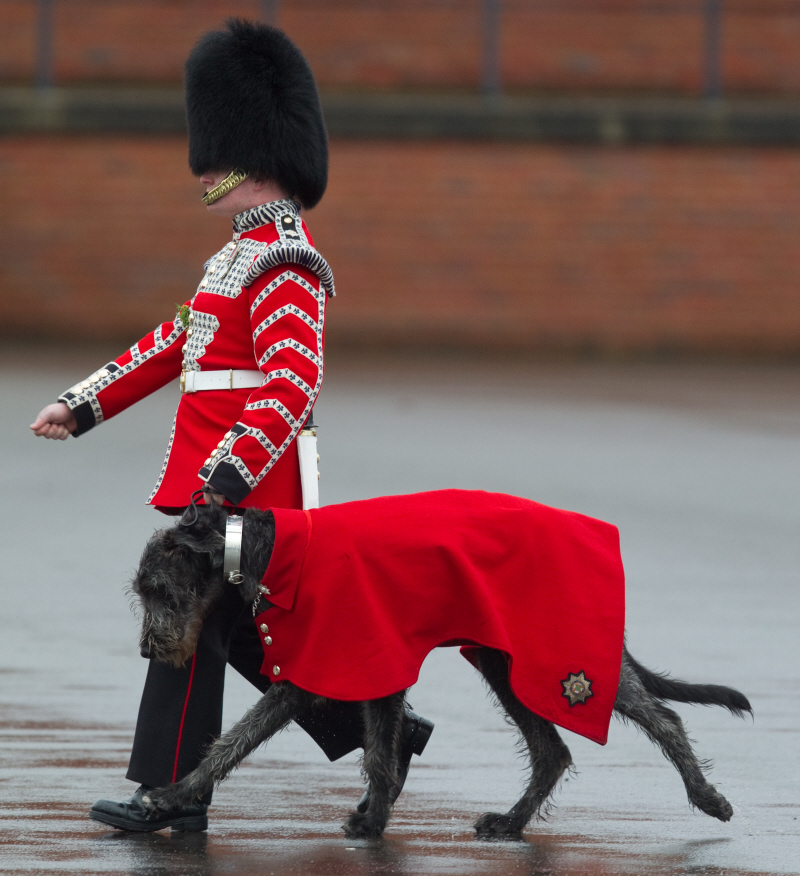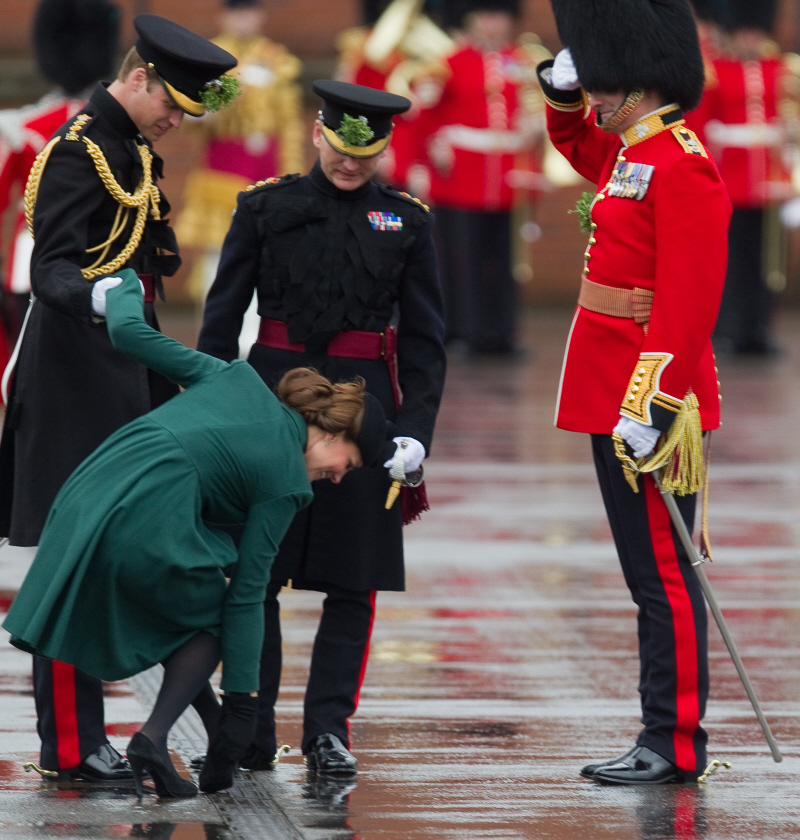 Photos courtesy of Fame/Flynet and WENN.

Written by Kaiser

Posted in Kate Middleton, Prince William

- Friends reunion on Ellen [Popsugar]
- Lindsey Vonn watches Tigers kids [Lainey Gossip]
- George Michael fell out of a car going 70mph [D-Listed]
- Real Housewives of Orange County recap [Reality Tea]
- New Man of Steel trailer [Pajiba]
- Jared Padalecki's hot bod [Buzzfeed]
- Doctors confirm Taylor Swift's new boobs [Evil Beet]
- Catherine Zeta-Jones finished treatment [CDAN]
- Anna Paquin hates the paps [Celebslam]
- Lance Armstrong is gross [The Blemish]
- What is Barbara Palvin wearing? [Moe Jackson]
- This is Petra Nemcova? [SVC]
96 Responses to "Duchess Kate admits she wants a son & Prince William wants a daughter"