Duchess Kate wore a white wool crepe coat by Goat for a charity trip: gorgeous?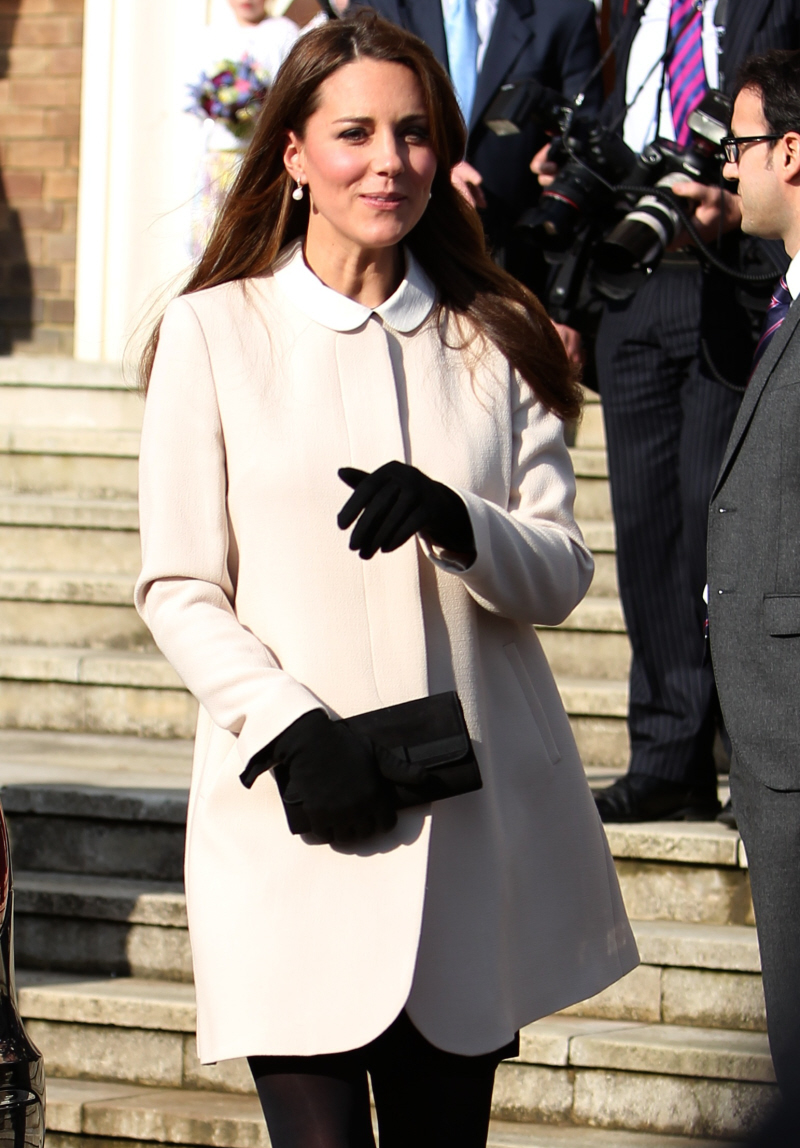 Yay! Duchess Kate is wearing a new outfit! Huzzah! See? I don't complain when she wears new outfits – I complain when she goes shopping every other day and barely manages one charitable visit a month. But this is a happy day because she wore a new outfit AND she made a charitable visit. Kate and Prince William made an appearance at Child Bereavement UK Charity which "gives families access to support and information when a child grieves or dies."
Kate wore a rather mod/awesome wool crepe "Redgrave" coat by Goat, which was over a black and white minidress by Topshop, black tights/hose and a pair of Kate's favorite black shoes (she's not a shoe person). Although I'm typically against Peter Pan collars (I associate them with Rosemary's Baby, no joke), I particularly like this gorgeous coat and I love the clean, mod vibe Kate is working. I love a smart black-and-white look, and Kate did well here. One complaint: Kate's hemline problem has overtaken her Button Problem. The shortness of this skirt does not say "I'm sorry for your grief." That hemline says "My legs are holding up really well with this pregnancy, don't you think?"
I also have to say… this is the happiest Kate has looked in a while, right? She's super-animated and I swear, in some of the photos she was even doing a funny little walk to amuse the crowd. Maybe she's really happy that she doesn't have to spend an extra 30 minutes a day doing her hair in perfect sausage curls? Because although she seems to have curled her hair a bit, it really feels like she's finally let go of her beloved sausage curls. HUZZAH!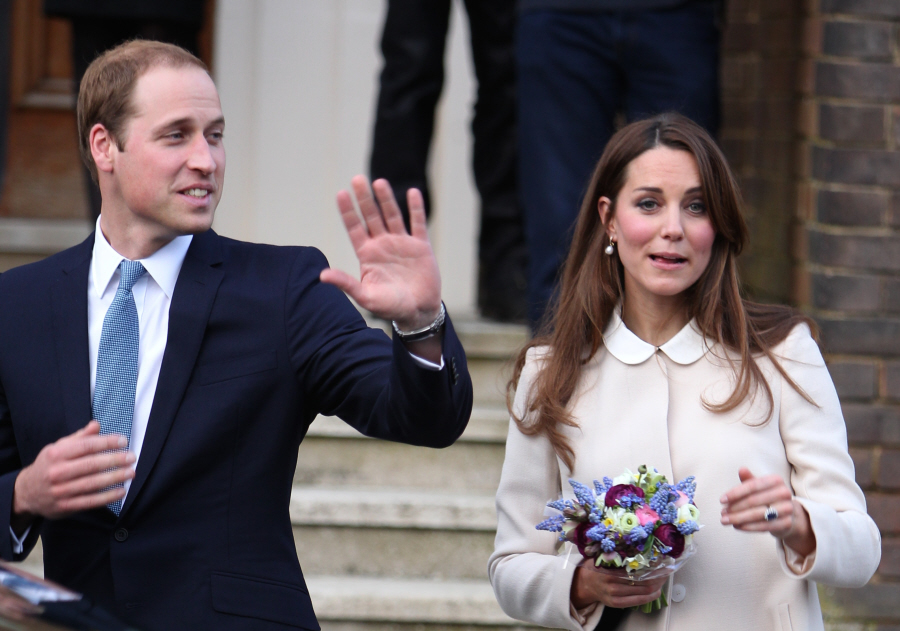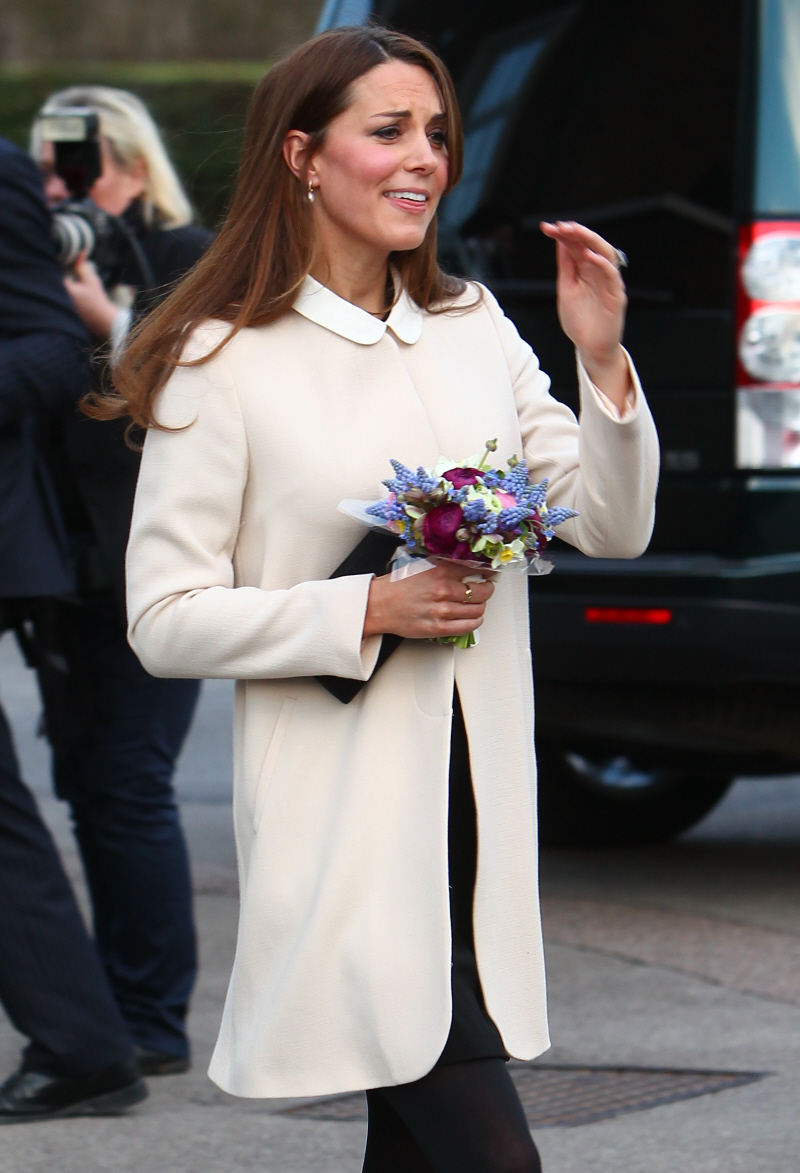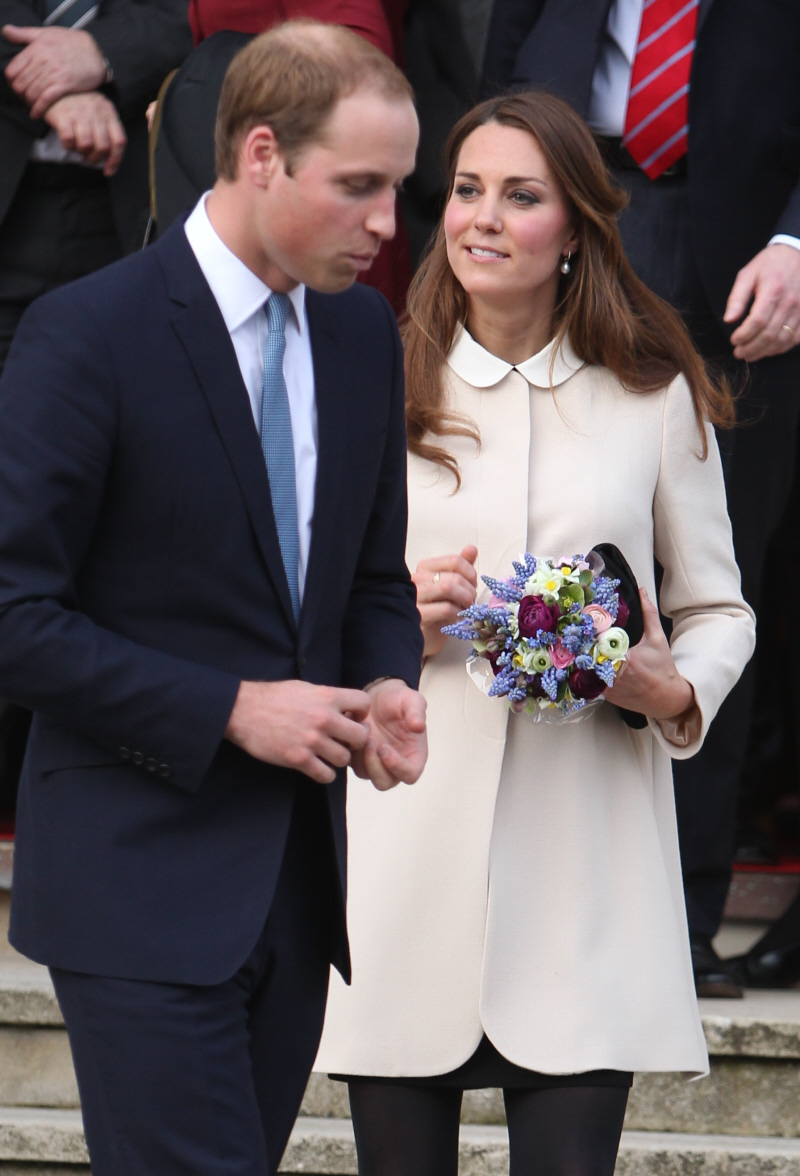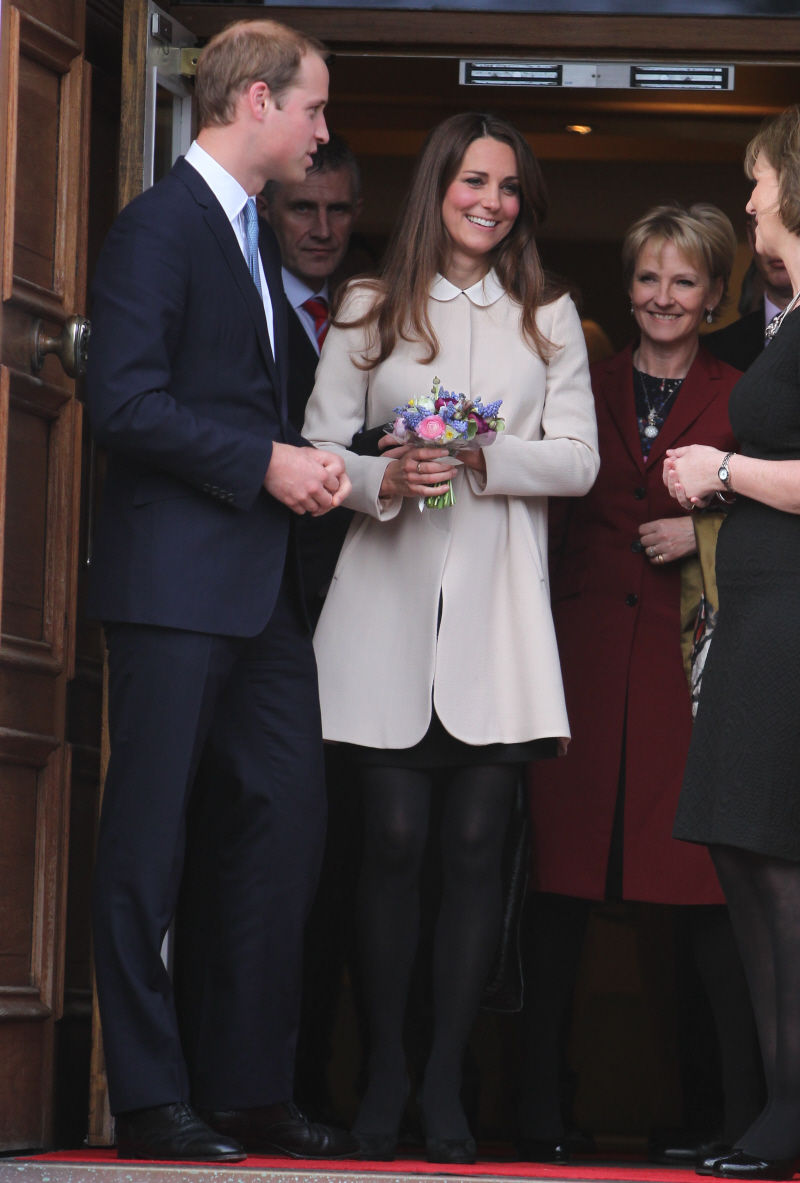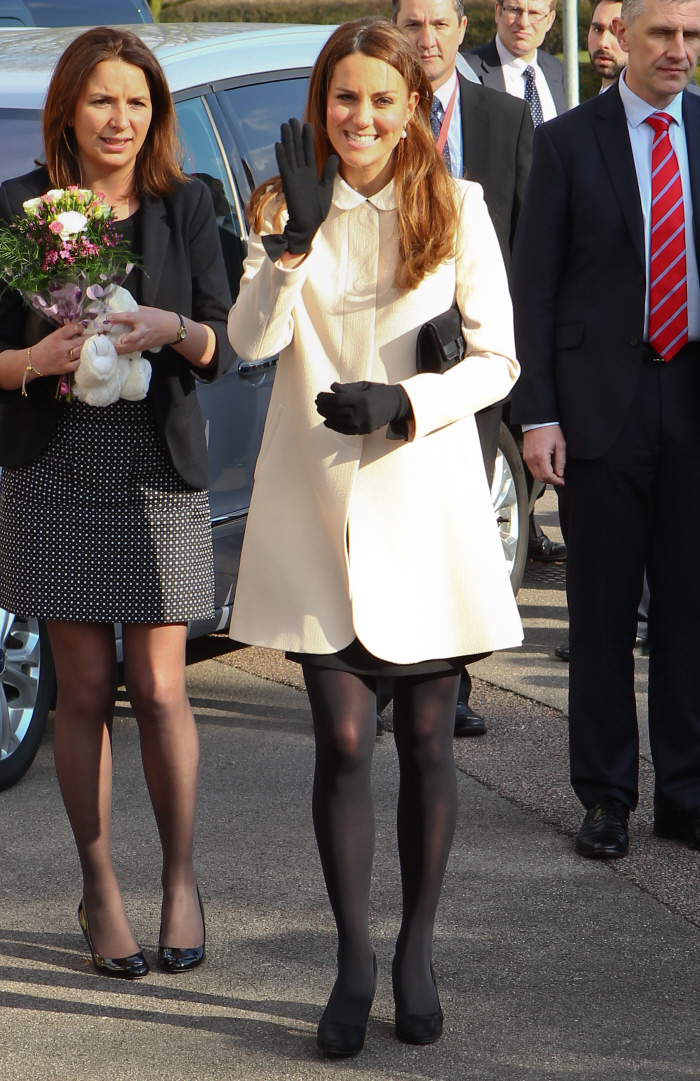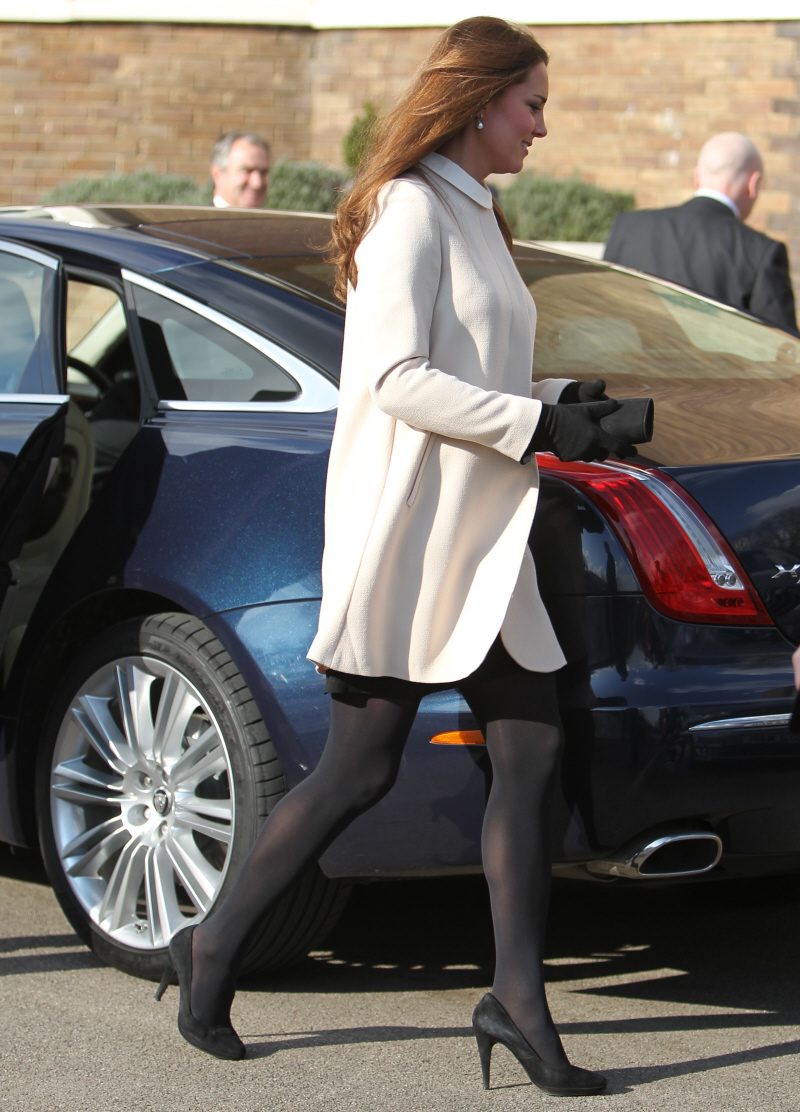 Photos courtesy of WENN.

Written by Kaiser

Posted in Fashion, Kate Middleton, Prince William

- Who butchered the National Anthem? [D-Listed]
- Rob Lowe never ages [Lainey Gossip]
- What is Vanessa Hudgens wearing? [Go Fug Yourself]
- Summer guide to reality TV [Reality Tea]
- Game of Thrones recap [Pajiba]
- Tan Mom's music video [Buzzfeed]
- Amanda Knox is broke [Starcasm]
- Backstage at the Billboard Awards [Popsugar]
- Miley is still stuck in the 90s [Popoholic]
- Blind Items revealed: Adam Levine [CDAN]
- Hugh Hefner bought Crystal Harris a house [Celebslam]
- What happened to Aimee Teegarden? [The Blemish]
123 Responses to "Duchess Kate wore a white wool crepe coat by Goat for a charity trip: gorgeous?"