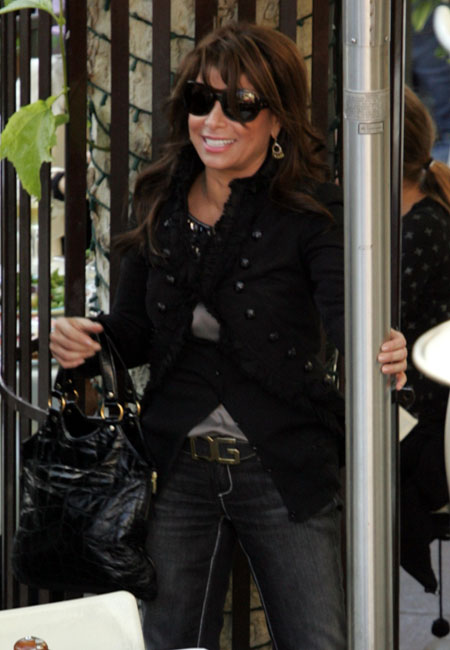 Paula Abdul has decided that she would make a good daytime talk show host.  Paula is rumored to be in talks with American Idol producers to have her salary doubled from $5 to $10 million, and is said to be seeking permission to work on simultaneous projects, including a talk show.
[Paula] feels she's worth $10 million. If she doesn't get it, she will put the wheels of her talk show in motion immediately, says the source.

"And if she does get her contract demands, Paula will attempt to negotiate a clause that states she can have other projects, including a talk show, and will juggle both.

"Paula is unpredictable and not afraid to speak her mind — but she also leads from the heart and really connects with people," continued the source. "Studio execs feel those are the kind of personal attributes that would make her perfect for a daytime talk show."
[from National Enquirer]
The show will be a basic daytime talk show format, focusing on the problems of average people, and featuring the occasional celebrity guest.  Sounds like Tyra but with less wig glue.  After the "success" of Abdul's 2007 Bravo reality show Hey Paula!, you'd think someone would keep this woman far away from show formats that allow for an unedited glimpse into her though processes.
I'm not sure whether this is a brilliant or terrible idea.  There is a fine line between good ratings for the wrong reasons and bad ratings for those same reasons.  This show concept seems to be walking that line.  On the other hand, as long as she and her producers don't take it too seriously (ahem, Tyra), it could be a fun show.
Paula Abdul is shown out to dinner with a "mystery man" on 12/23/08. Credit: SplashNewsOnline