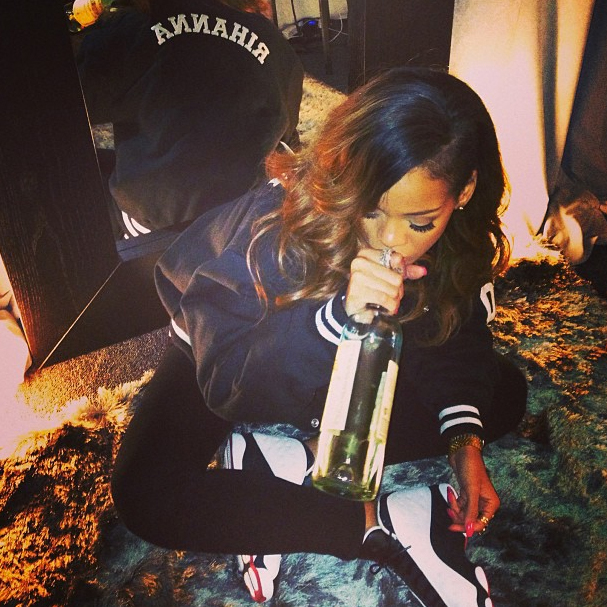 If there was every any doubt that Hollywood is simply an exaggerated version of high school, then look no further than this sampling of Rihanna's recently Instagrammed pictures as well as Chris Brown's childish behavior in response to almost anything. This time around, Chris is throwing a hissy fit because — according to Life & Style, which somehow keeps tabs on things like this — Rihanna decided to follow Drake on Instagram, and she did so at 3 a.m. on Saturday morning. Apparently Chris pays way too much attention to who his lady follows because he logged on the next day to his Twitter account and stopped following Rihanna's tweets. Such drama, right?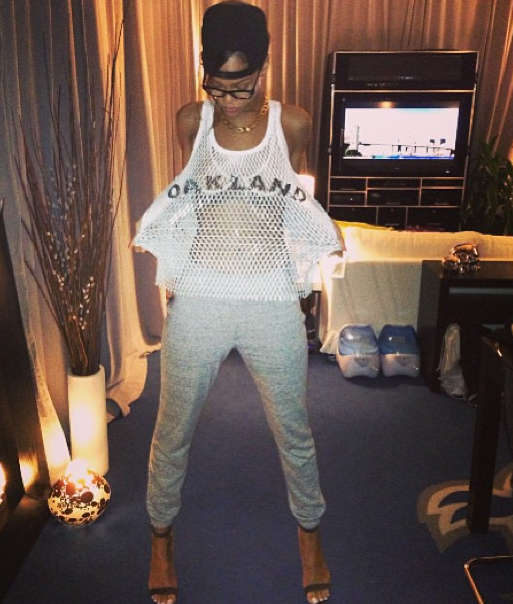 It cracks me up that Chris can't handle his girlfriend following his rival on Instagram, but I guess he's still all sore about he and Drake's NYC nightclub brawl last summer. Supposedly, Rihanna and Drake were doing the deed in 2010 when Rihanna was smart enough to not be talking to Chris, and apparently Chris still feels threatened by Drake.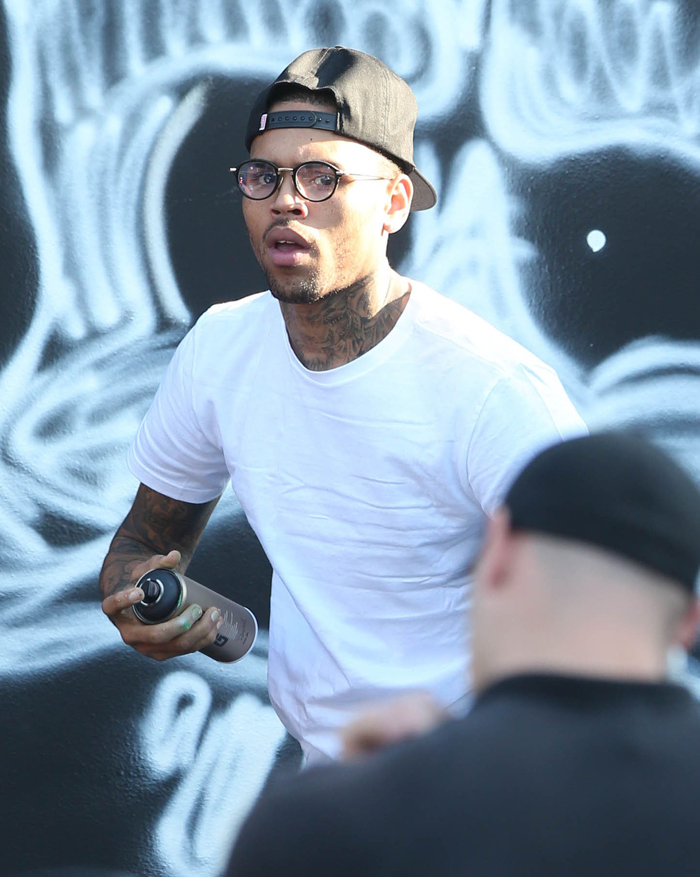 So I guess maybe Chris and Rihanna are officially "off" again, which should make his dad happy. Over the weekend, Clinton Brown spoke with the NY Daily News about how he didn't want Chris to date Rihanna any longer: "You have to have a balance in a relationship. You have to have someone who is spontaneous and whimsical but you also have to have someone who is grounded and logical." Clinton also expressed worry that this relationship would end in tragedy, which is interesting since it's widely speculated that Chris grew up in a violence-filled home. For what it's worth, Chris and Rihanna have reportedly blown off Clinton's advice because "not everybody is going to get their love." Of course, that love can be shattered by something as little as Rihanna following Drake on Instagram, which is too silly for words.
Here are some photos of Breezy painting a mural on the side of a building last Friday in Miami. He'll never realize how damn ridiculous he looks with his ass hanging out of his pants.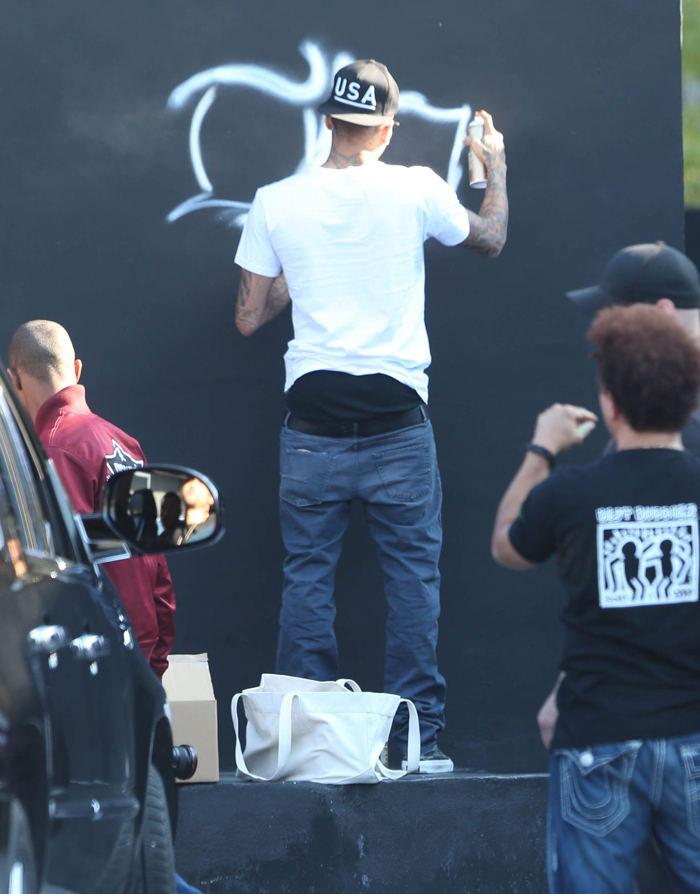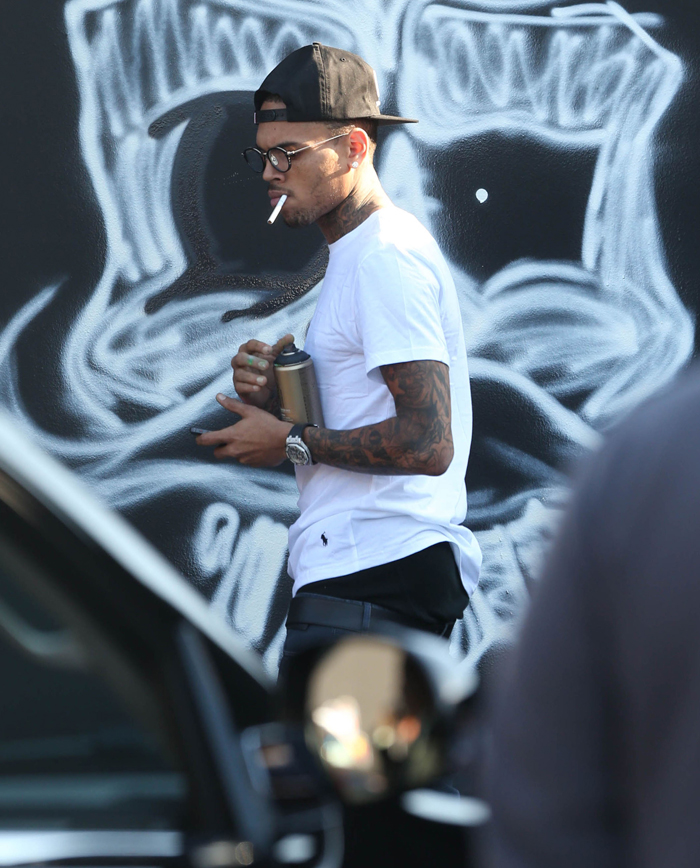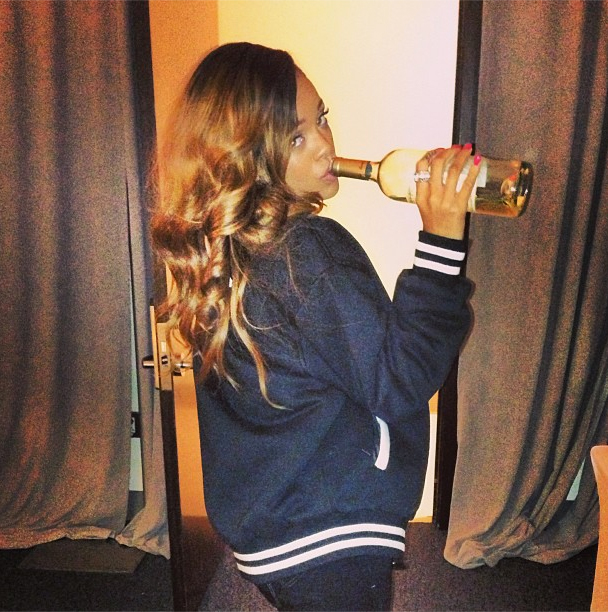 Photos courtesy of Fame/Flynet and Instagram