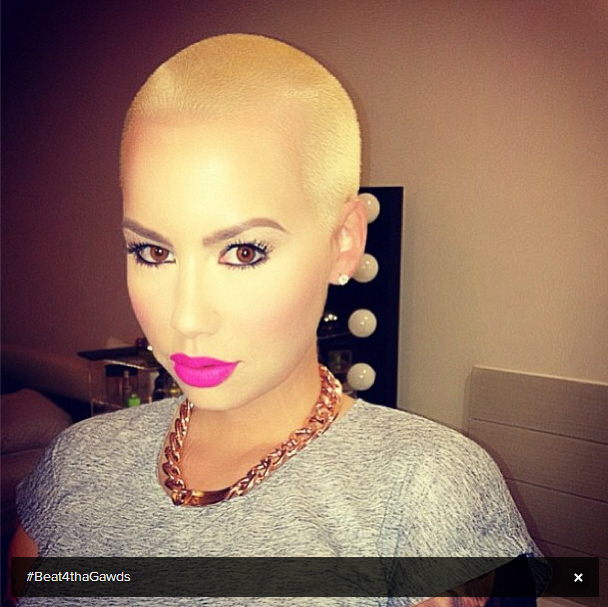 Amber Rose seemed like she was pregnant for a long time. By the time the Grammys rolled around, chica looked like she was about to pop, and sure enough, on February 21st Amber went to the hospital and delivered her first baby, a little boy she and Wiz Khalifa named Sebastian "The Bash" Taylor Thomaz. Wiz's real last name is Thomaz, by the way. What was interesting (to me) is that leading up to the birth, Amber gave multiple interviews about her plans to have an all-natural home delivery because she wanted those bragging rights. As it turns out, there were some complications and she needed a C-section. Poor Amber!
Amber Rose and Wiz Khalifa's son Sebastian had a plan of his own when it came time for his birth. In an appearance on The Ricki Lake Show on Tuesday, Apr. 30, the 29-year-old model opened up about the Feb. 21 delivery of her first child and how her plan of a home water birth "went down the drain."

After watching Lake's film about home births, The Business of Being Born, Rose was so inspired that she decided to have a home water birth as well. "Today was the first day of my home birthing classes," she tweeted Jan. 13. "No meds, no hospital, just the privacy of my own home. I'm so excited for this experience!"

Rose had a birthing pool, midwives and a doula ready to help her, but at 37 weeks pregnant, the first-time mom-to-be learned that her baby was breech, or feet-first.

"My ideal birth plan was just down the drain," she said on The Ricki Lake Show. "I tried mugwort, acupuncture and then my last resort was an inversion, which is when you go to the hospital and they manually try to turn your baby," she revealed. "They push his head down and push his butt up . . . It hurt a lot. It was very painful. I cried."

But the procedure didn't work, and Rose accepted that she would have to undergo a C-section to deliver her son. "Of course it wasn't . . . what we wanted to happen, but as mentally prepared as we were for the home birth, we had to get as prepared for the C-section," Khalifa, 25, explained in a pre-recorded video clip.

"When I went in I was terrified, shaking. I was so scared," Rose shared. "But then Wiz came in [and] he just talked to me the whole time."

Their son, Sebastian "The Bash" Taylor Thomaz, was born on Feb. 21. "All of a sudden we heard Sebastian cry and then we both started crying," Rose recalled. "We were like, 'Oh my gosh, our baby's here!'"

"I feel like I made the right decision," Rose said. "But I knew right after having a c-section that [with] our next baby I definitely want to have my baby at home."
I understand how there are so many women who have such strong feelings about giving birth and how it should be natural and simple and too much modernity has ruined the experience for mothers and children, and those are all valid points and they should definitely be part of the larger conversation about childbirth. But it bugs me that Amber really feels like she let herself down when something happened that she had absolutely no control over. Complications happen. Plans change. Modern medicine isn't always the worst thing. It would have been great if she had been able to give birth at home like she planned but why is her birth experience "less than" because she simply NEEDED to give birth in a hospital with doctors? She had a healthy delivery. Her baby is fine. Isn't that what should be the most important thing?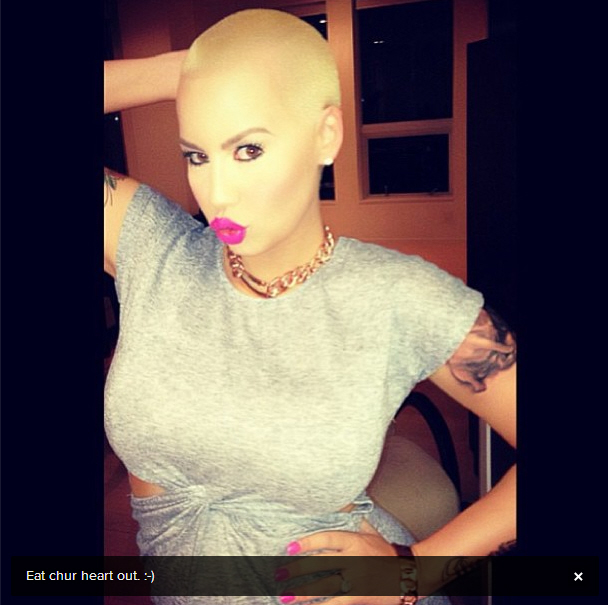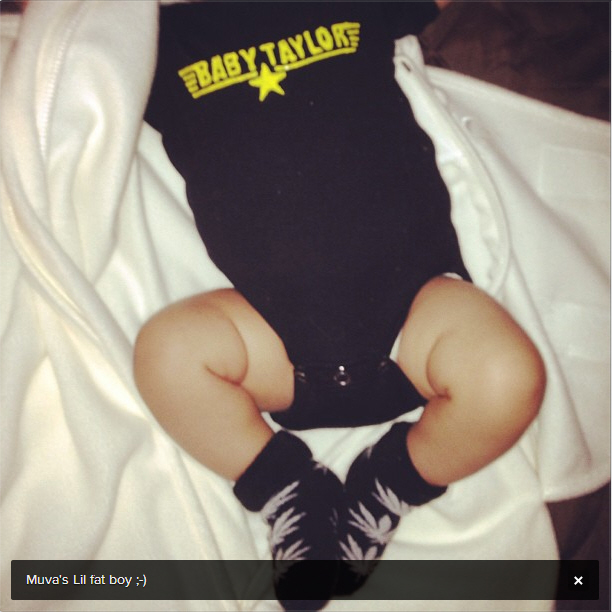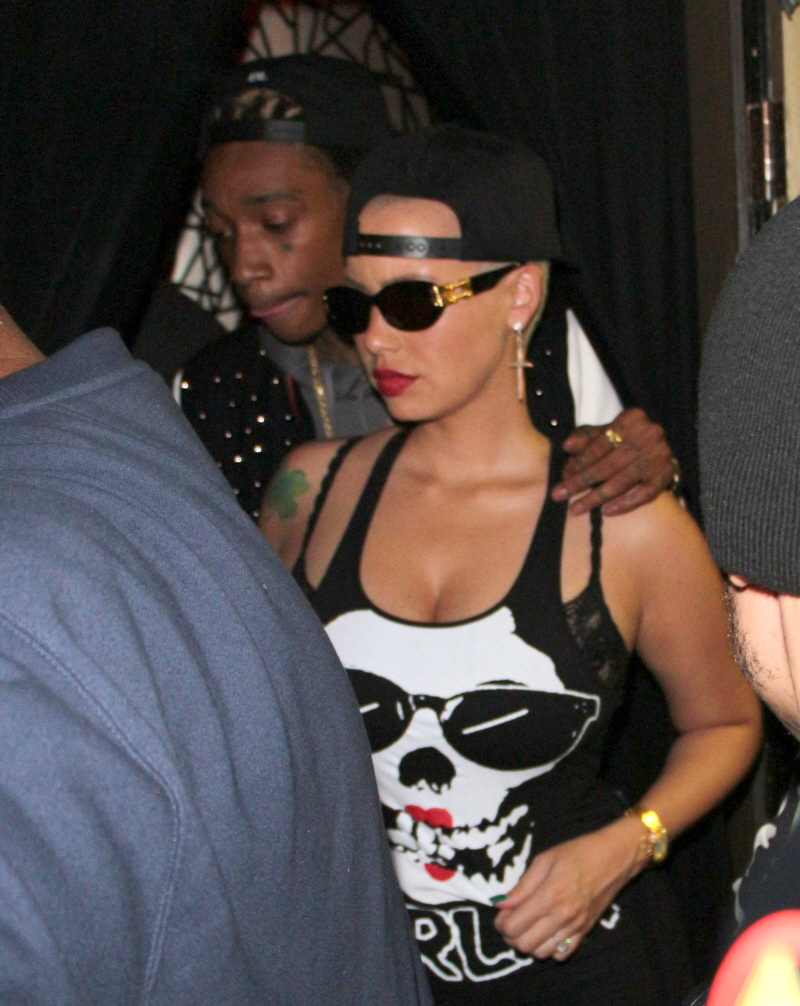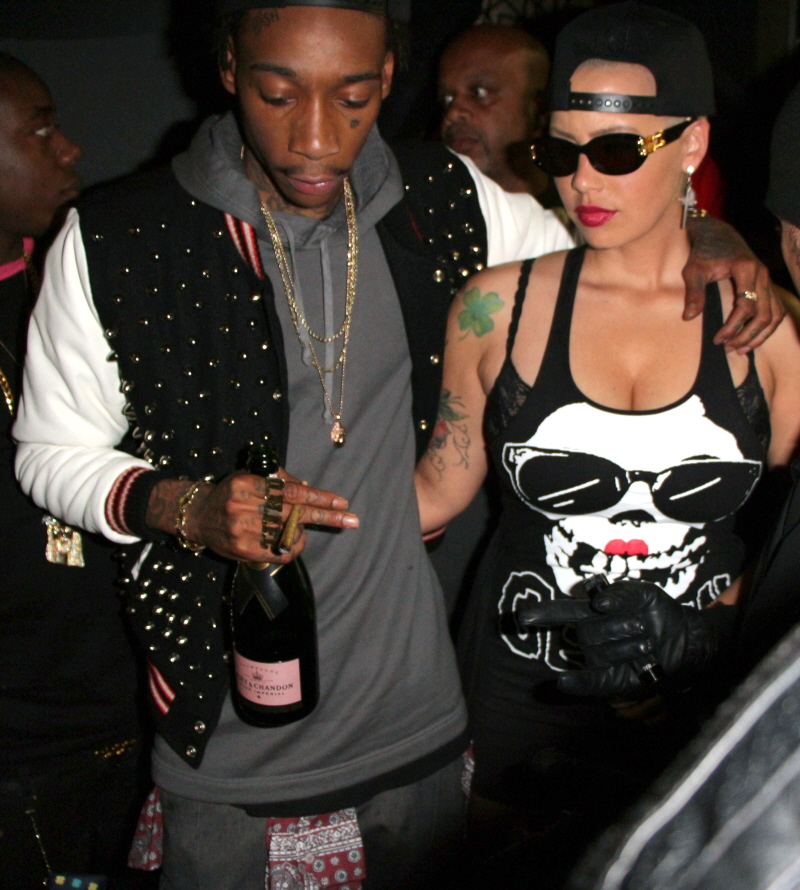 Photos of postpartum Amber, courtesy of her Instagram & Fame/Flynet.