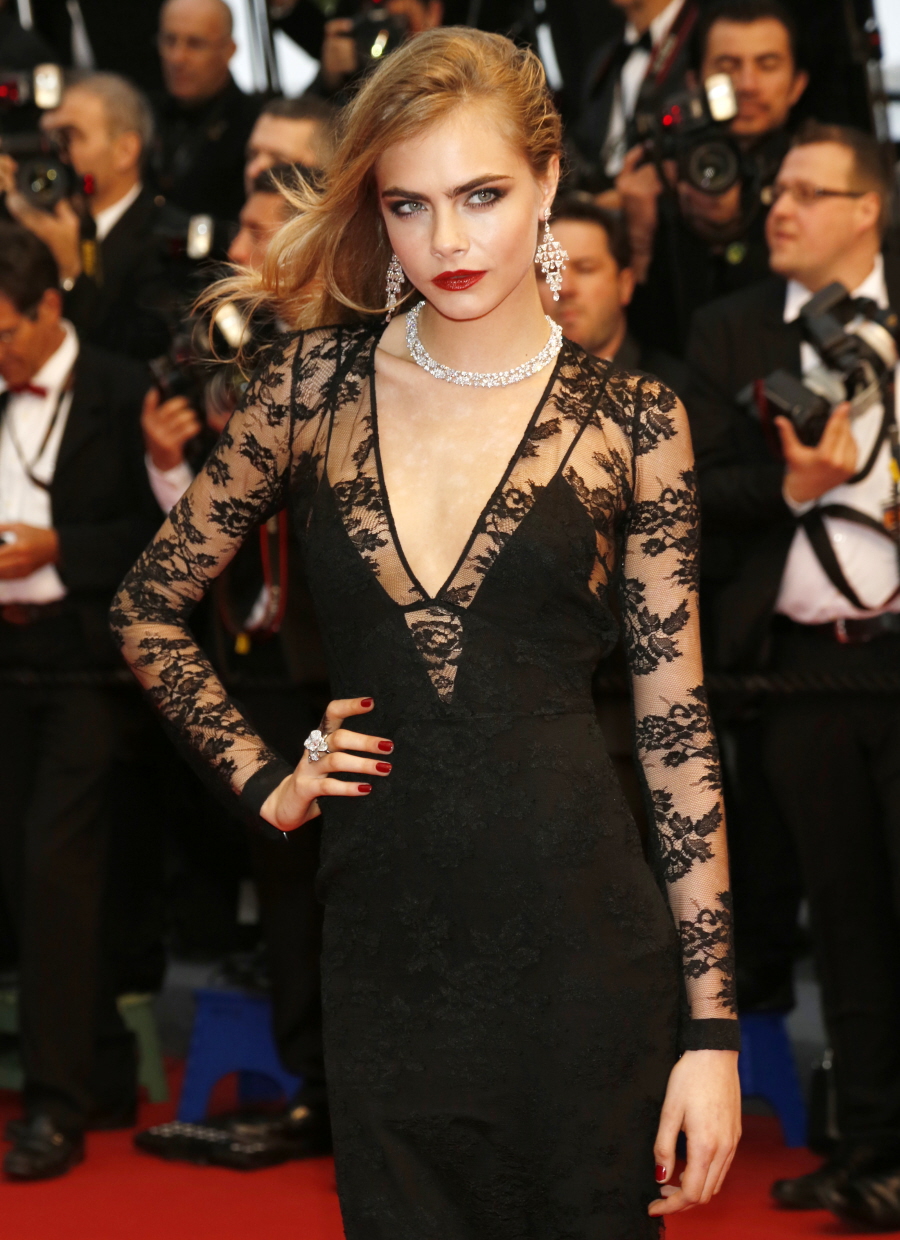 Bedhead referenced this in her earlier story about a possible love triangle (douche triangle) with Cara Delevingne, Rihanna and Chris Brown. For whatever reason, Cara is all over the place these days, and by that I mean that she's the new big gossip/scandal-worthy model. We haven't had a big scandalous model in a while, and if Cara is it, that's fine with me. She's 20 years old, she's considered one of the "next big things" among models and her eyebrows drive me up the wall. To me she shall always be Eyebrows McCokeface, although after this story I have to give her some begrudging respect.
So last week, the UK tabloids were trying to make Cara and Leonardo DiCaprio a thing. It was said that Leo invited Cara specifically to Cannes so that she could "audition" to be his next hookup/model girlfriend. I didn't really believe that Leo invited her and that's why she came to Cannes, although she did come to Cannes and she did walk the red carpet for The Great Gatsby, so maybe there was something there. Sources now tell Page Six/Life & Style that Leo was all over Cara at the Gatsby after-party and she wasn't having any of it:
Leonardo DiCaprio's latest model target is Britain's Cara Delevingne — but for once he doesn't seem to be having much luck. The actor, 38, begged the beauty, 20, for her phone number at Cannes, reports Life & Style.

"Leo kept hitting on her at the 'Great Gatsby' bash at Cannes," a source tells the magazine. "He even lunged at her at one point, and she dodged him."

But DiCaprio, who's dated top models including Gisele Bündchen and Bar Refaeli, wouldn't give up: "He was begging her to go back to his hotel room, but she declined."

Eventually, the source said, Delevingne gave him her number, but we're not so sure she's into him.
This sounds remarkably similar to a story in The Sun (which Bedhead referenced) in which a source claimed that:
"Normally all Leo has to do is look at a girl and they fall at his feet. Though Cara was having none of it. He spent the night chasing after her and essentially she blew him out. They spoke and he was pretty forward inviting her to a party back at his suite. They swapped numbers but that was it. He tried every trick in the book and apparently kept lunging for her but she kept dodging them. Everyone is howling at the fact she actually knocked back the biggest actor in the world. She thought he was too forward and too old."

A source close to Leo hit back last night and said the two never spoke.
So Leo's story is that he never even tried anything with Eyebrows? Eh. I will believe that Leo was trying to add Cara to his list of Victoria's Secret Models Banged By Leo, but does Leo really have to work this hard for girls? Isn't Leo's rep – in general – as the guy who doesn't have to work for anything? Maybe he really is getting older (he's 40!) and the girls don't fall at his feet with the same steadiness as they used to.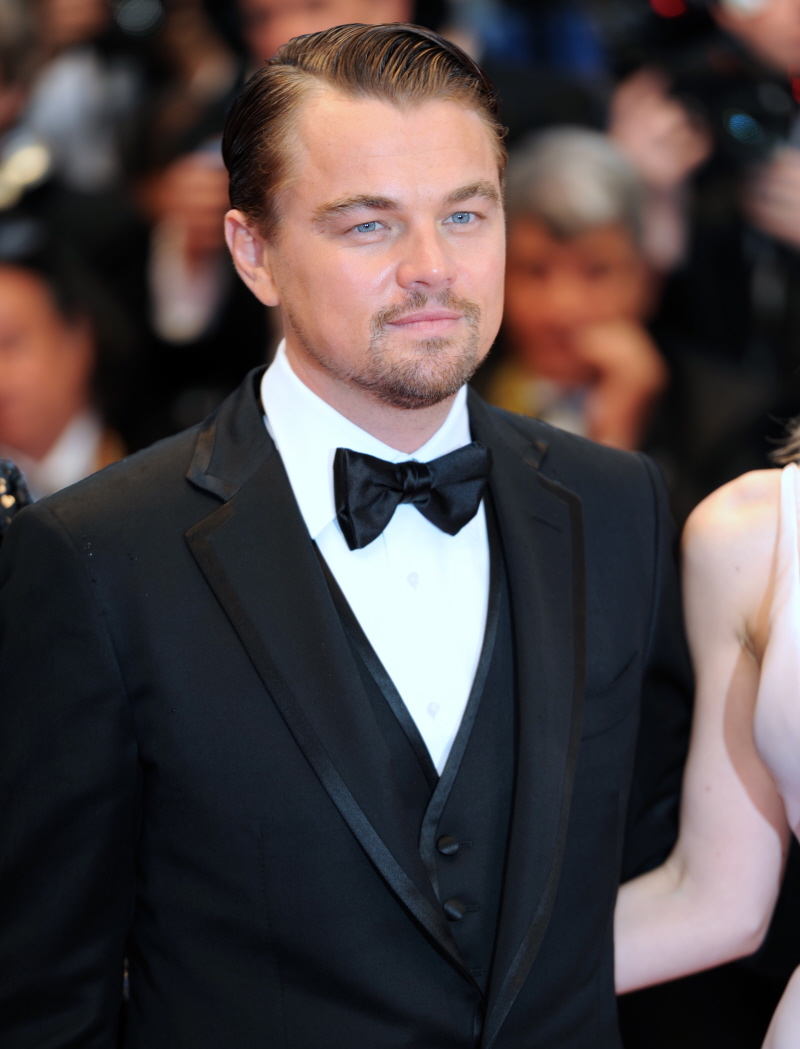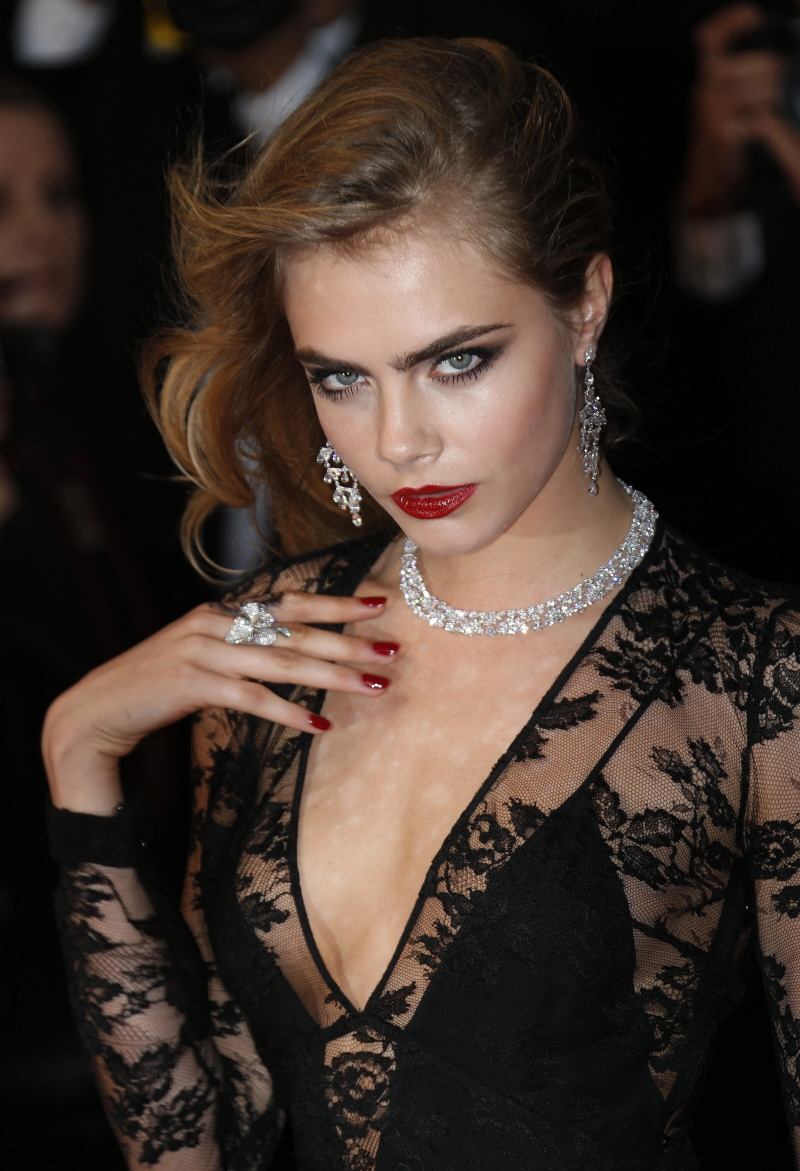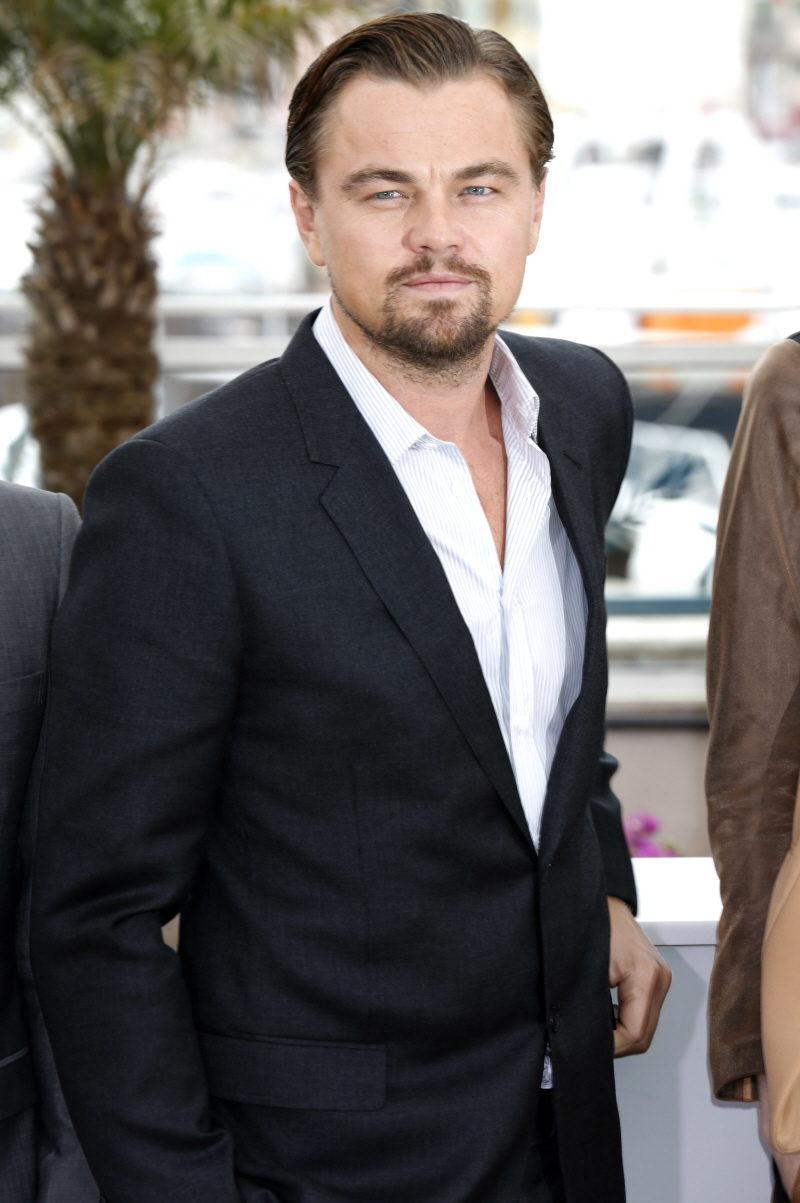 Photos courtesy of WENN.