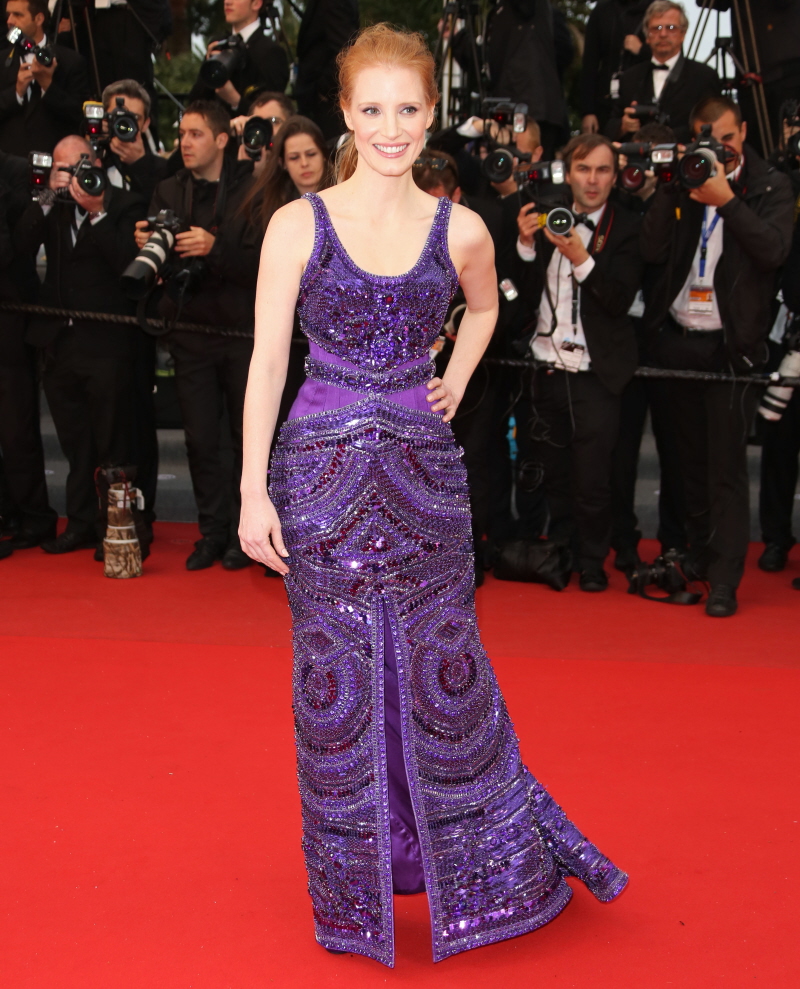 Here are yet more photos from what feels like the most budget and boring Cannes Film Festival in a long time. Where are all of the A-listers? Where are all of the high-profile Fashion Girls? Where is all of the drama?! Maybe it's a good thing. Maybe now people will focus on the movies. Except when they do that, everyone starts bitching about how horrible the films are. Speaking of, some of these photos are from the premiere of Ryan Gosling's latest, Only God Forgives. Critics HATE it. It got booed.
So let's talk about fashion. Jessica Chastain wore this lovely amethyst Givenchy on the red carpet last night. One, I love this color on a redhead. Two, the design doesn't totally suck, and it's kind of interesting. Three, is that a g—damn ponytail?!!? WTH?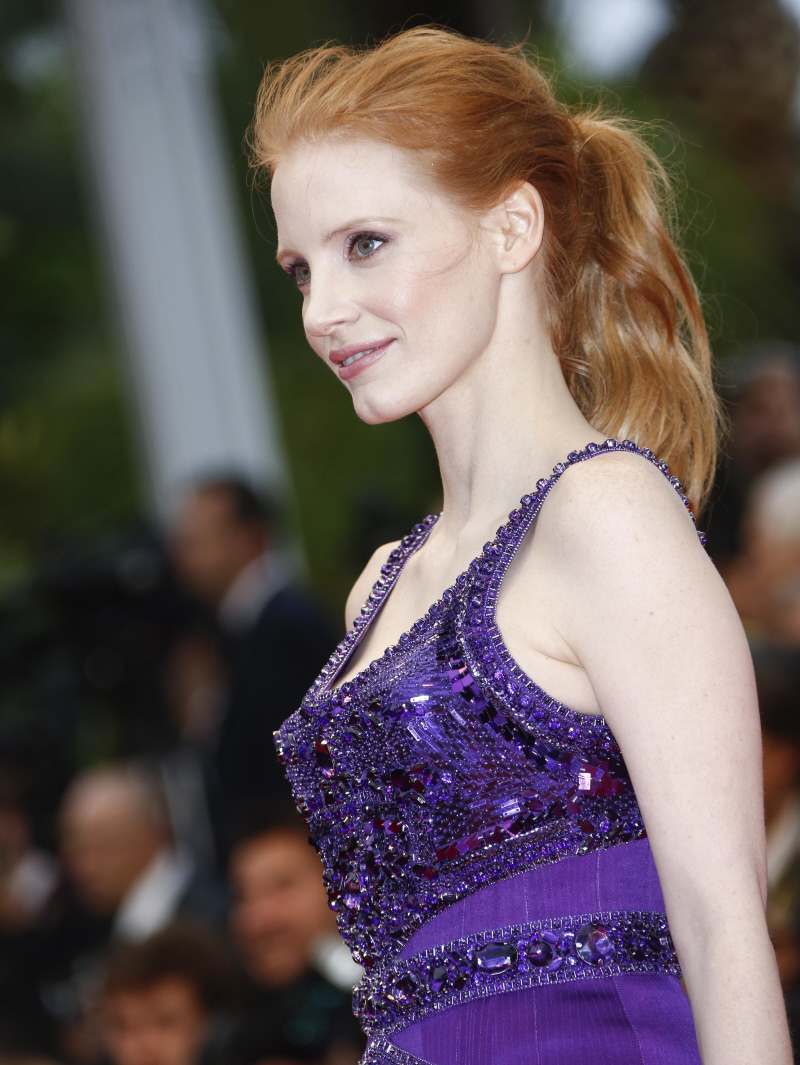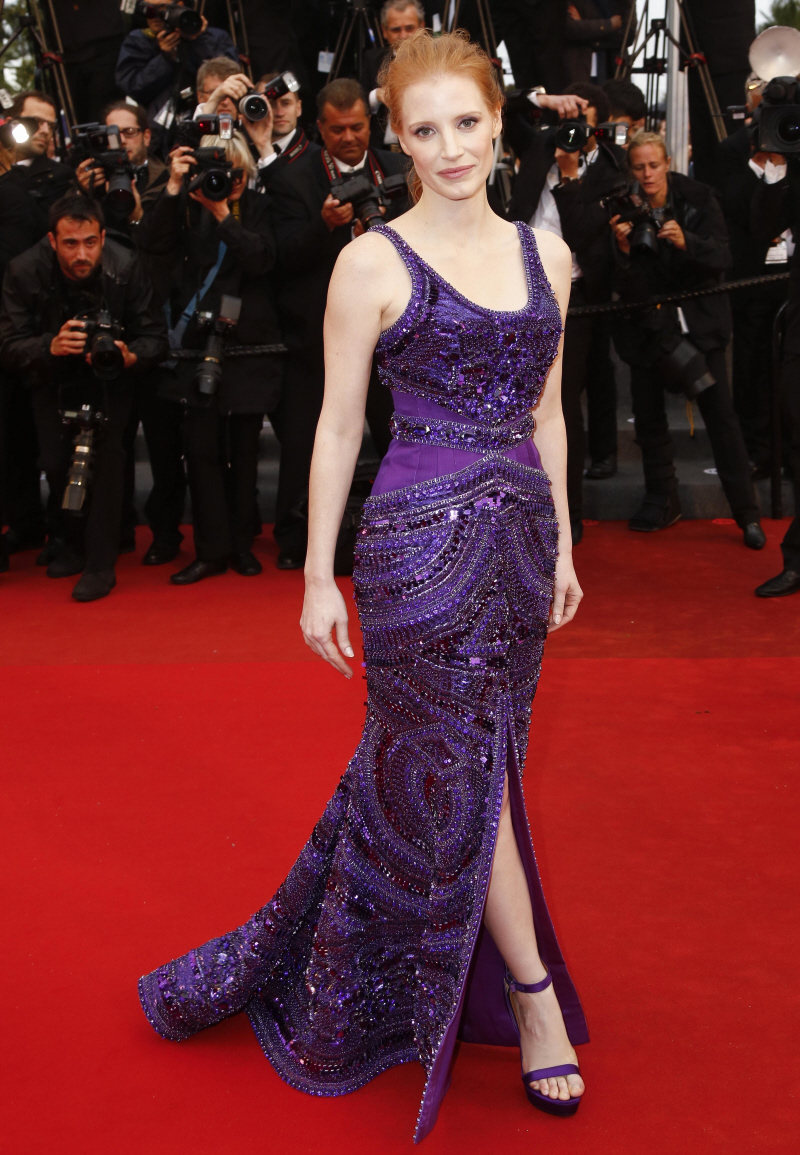 Next up: Kristin Scott Thomas in Armani Prive. Goddess. Perfection. Love her.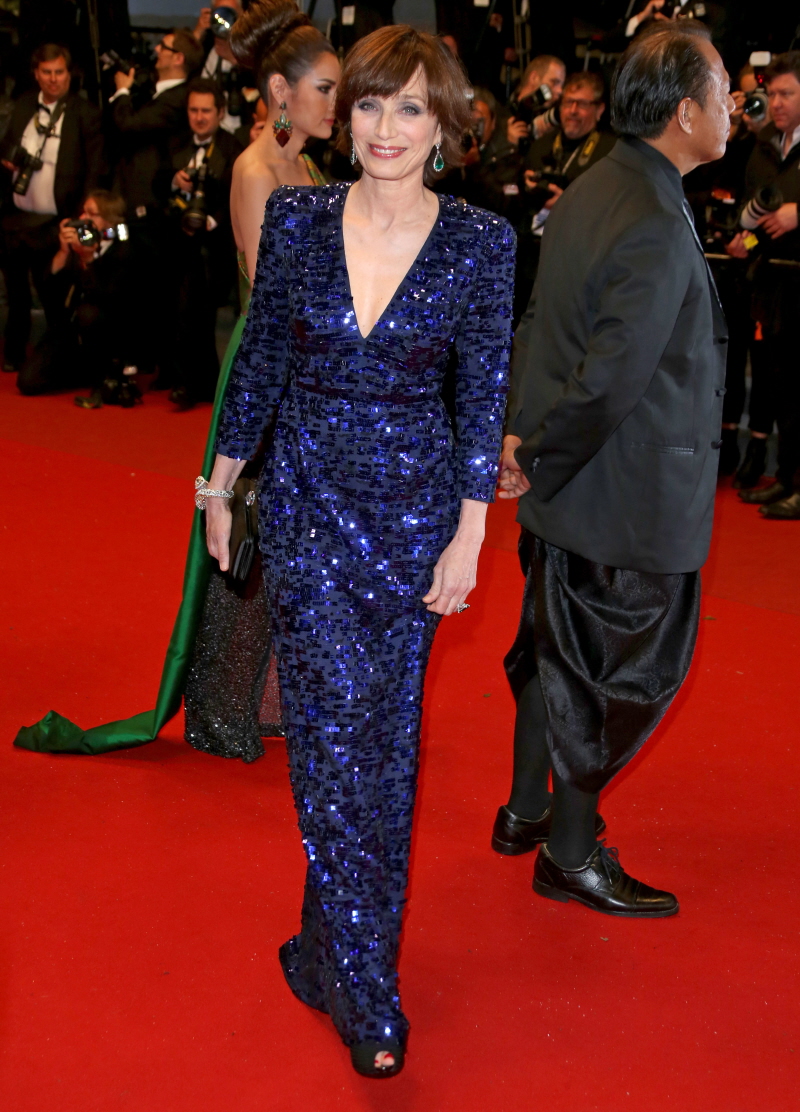 Zhang Ziyi in a 2009 Chanel gown which… I like. I think it works on her. And I don't remember anyone else wearing this gown ever, which is always the worry when you're wearing a gown from four years ago.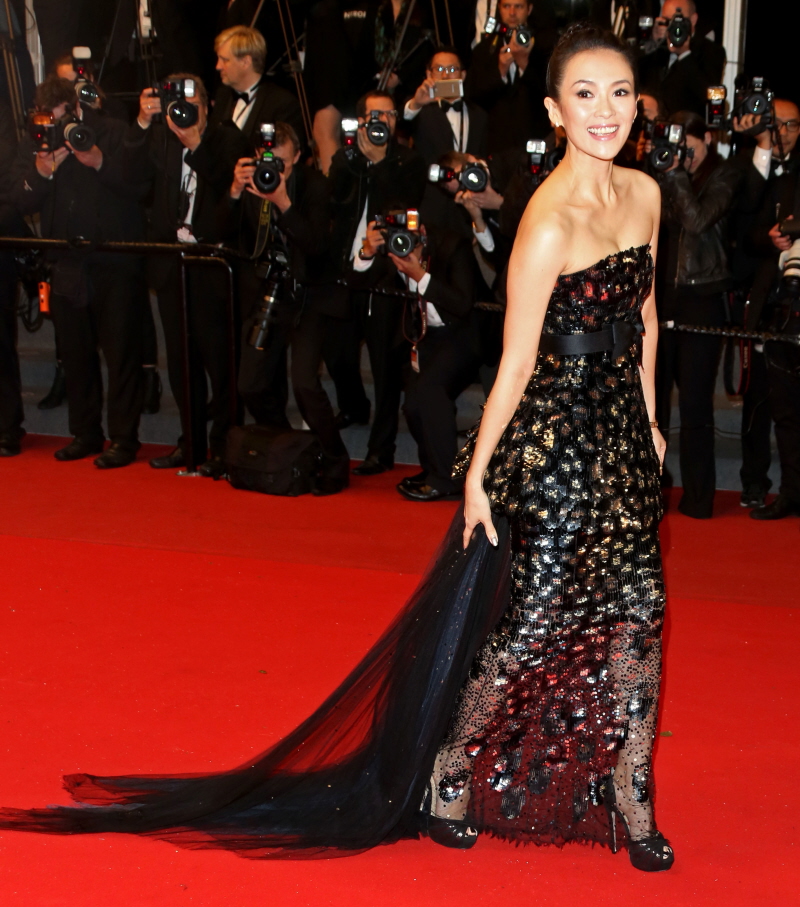 Irina Shayk in Roberto Cavalli gown. THIS. I actually want more of this blatant famewhoring and look-at-me-ing. This is what Cannes is all about. And now I'm obsessed with knowing if her boobs are real.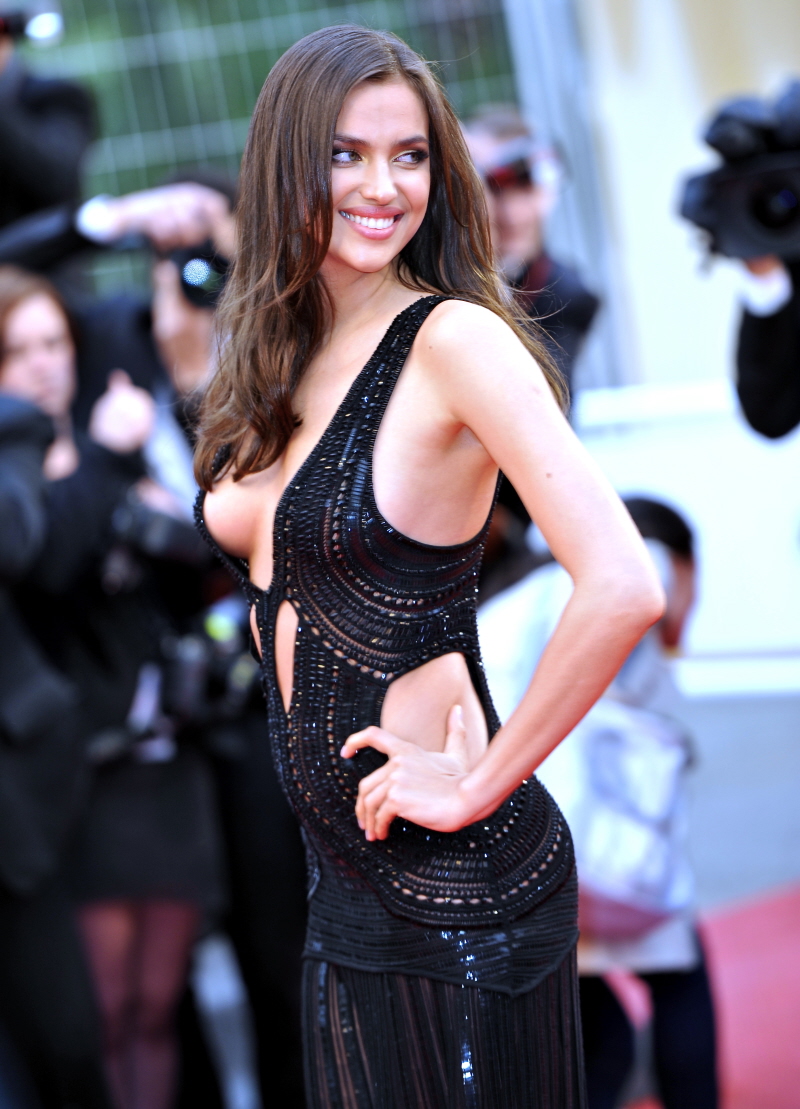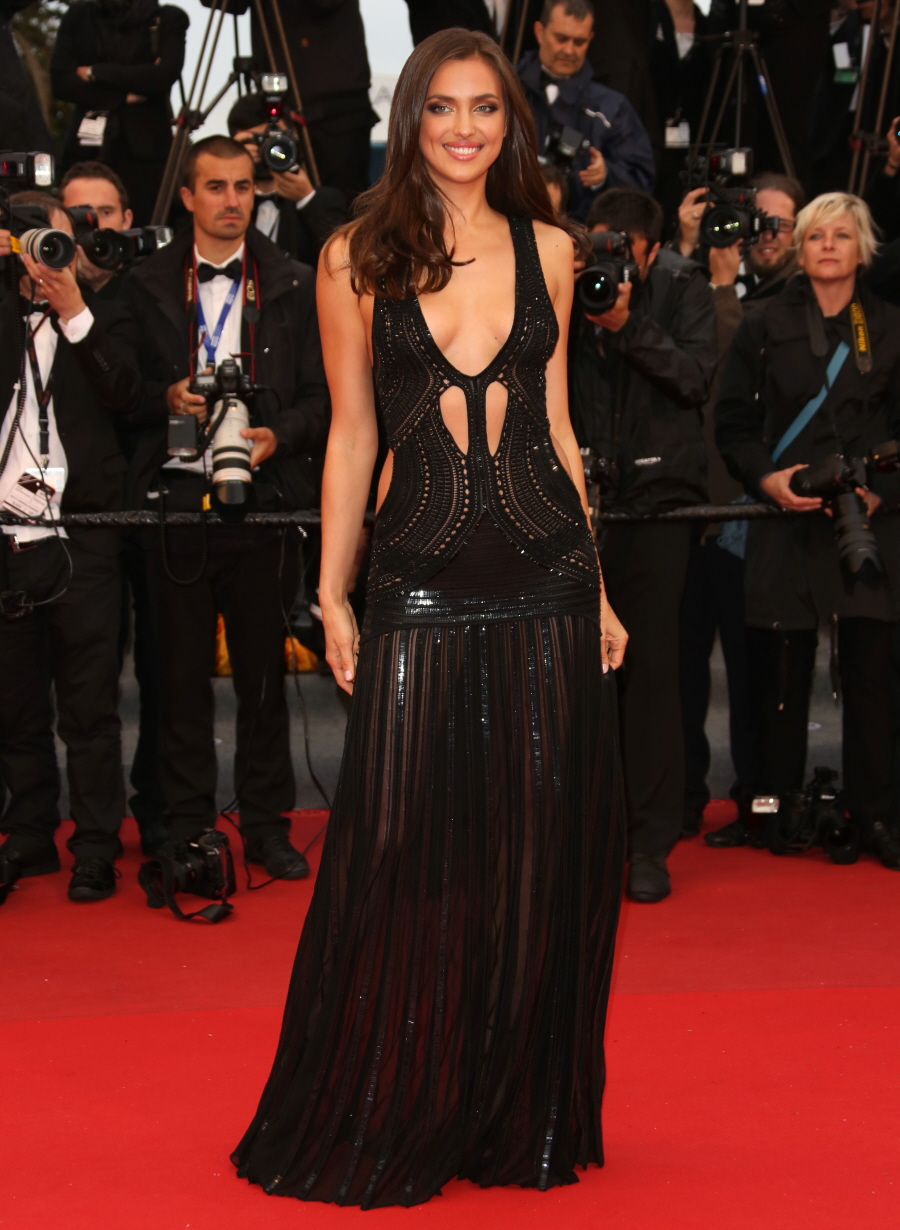 Petra Nemcova in Elie Saab Spring 2012 Couture collection. I hate myself for loving it. It's obvious, it's unoriginal, it's "basic". But do you know how difficult it is to find a beautiful long-sleeved gown that still looks "young"? While I don't care for this particular color, imagine this in a deep purple or a burgundy.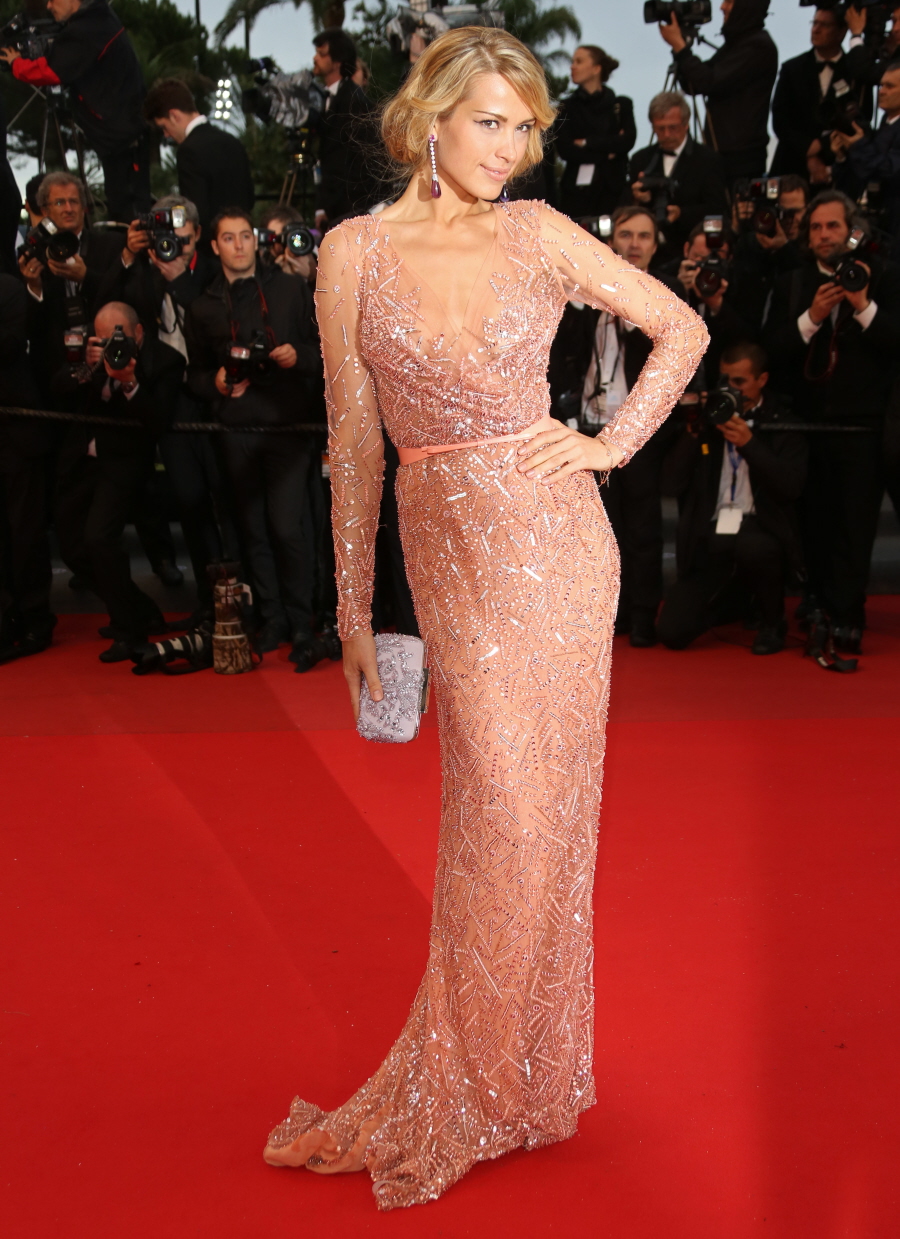 Photos courtesy of WENN.