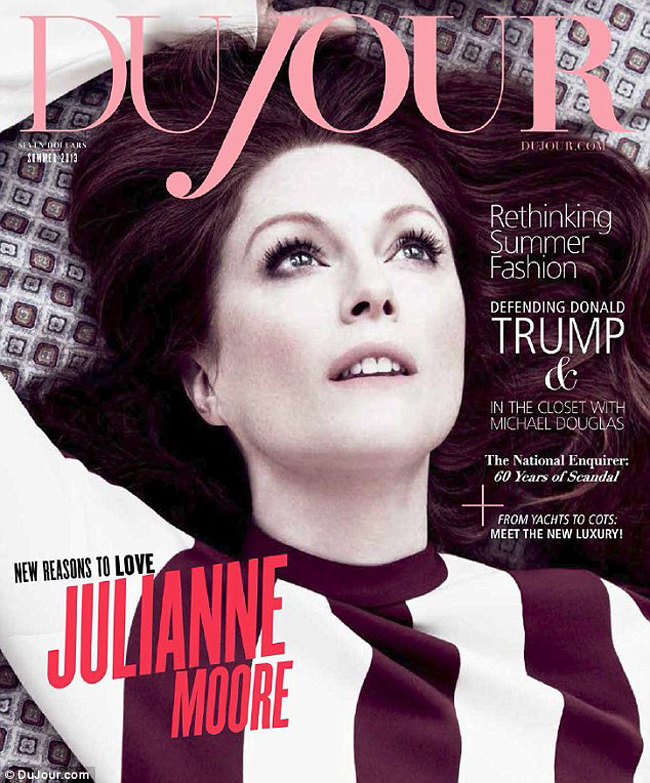 Julianne Moore covers the June issue of DuJour magazine, and every time I'm reminded that she's 52 years old, I go into a bit of shock. Of course, I am notoriously awful at guessing people's ages, but with Julianne, I honestly don't see how she's a year over 40. She looks fantastic, and she has a healthy attitude about aging too. Overall, DuJour's photoshoot is rather underwhelming, but this particular black-and-white shot is immaculate.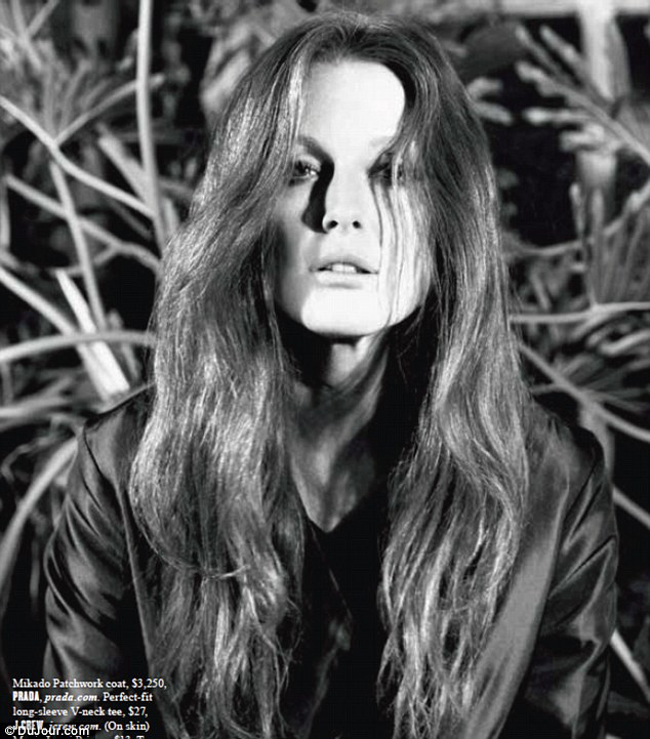 In the interview (titled "The Most Honest Actress in Hollywood"), Julianne lets rip a little bit on how "boring" the topic of aging is. You can tell that she's pretty tired of discussing it, and I can't blame her. As a culture, we are all obsessed with aging and trouble ourselves over silly things like fine lines and wrinkles. Of course, Julianne has even more exposure to that line of thinking because she's in an industry where looks are (almost) everything. Here are some excerpts:
On aging: "I just think that it's boring! I don't say that to you – I say that to everyone. Our fear of aging is really a fear of dying; aging is a physical manifestation of decay, and I think that is what's so upsetting to most people."

: "Men aren't asked about age. Men aren't asked about their children. Not that these things aren't important, but I do feel like it becomes reductive when a woman's life becomes, 'Talk to me about your kids and how you feel about plastic surgery.'"

On her husband, Bart: "We are a family. We are emotionally responsible for one another, so we wanted to be legally responsible for one another, too. (It's) something that I always wanted to do,' Julianne says. 'I didn't know if I'd get married–I just didn't innately feel like that was something I could be goal-oriented about–but I knew that I wanted to have children."

On over-40 roles: "I do think that there's interesting stuff out there, and it's not anybody's job to find it for me but mine. You're always responsible for trying to figure out what to do with your own career."
[From Du Jour]
I love that last sentiment. So many actresses whine about the lack of career prospects over age 40, but Julianne refuses to play the victim. While it's true that male actors tend to peak much later in their careers, women can still go strong as long as their talent (and decision-making skills) will take them.
Julianne also has a definite point about how women get asked all the aging & family-oriented question in interviews. That just comes with the territory and is part of appealing to the fan-based demographic.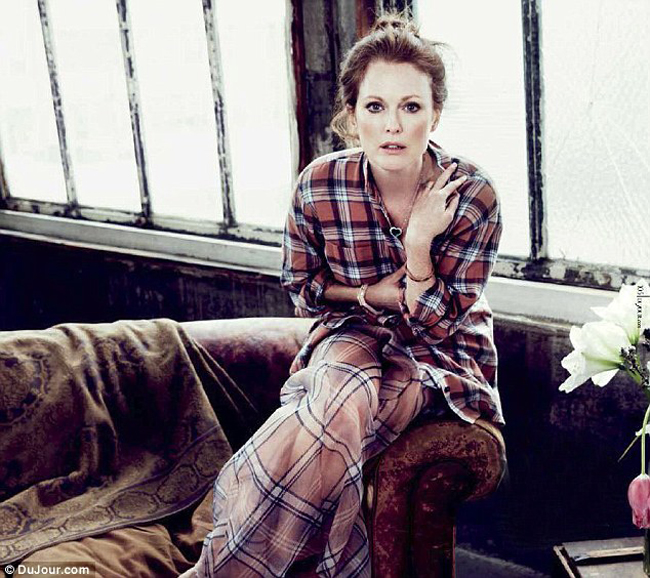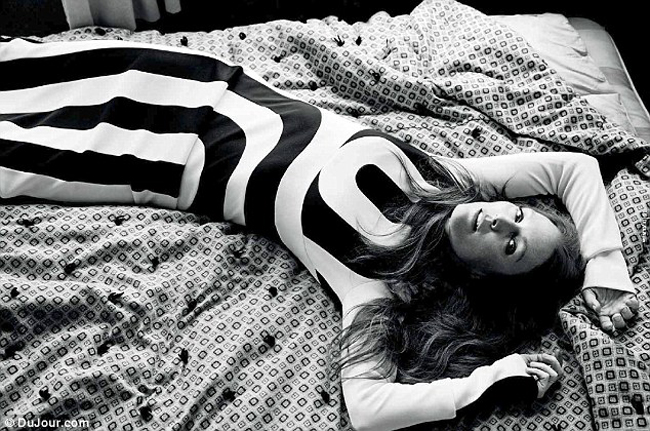 Photos courtesy of DuJour