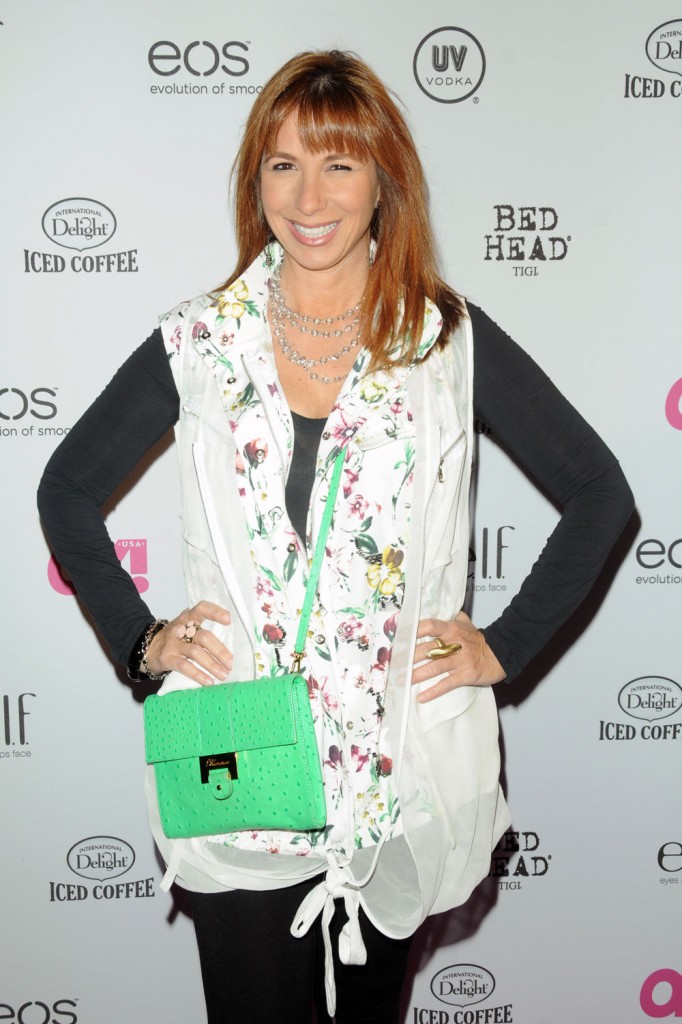 I don't pay attention much to the non-Beverly Hills Housewives unless they're getting bad plastic surgery, and Jill Zarin has, or unless they're fighting and shading each other so much that it's reached a fever pitch. The last time we reported on former RHONY castmember Jill Zarin she was dissing the Kardashian women for being bad role models to young women. Her argument was that they were having babies out of wedlock and were setting a bad example, as if people actually look up to them.
Well now Jill is dissing her old co-star Bethenny Frankel, who has built a tidy little empire of low calorie alcoholic drinks and still garners some public interest for her mess of a personal life. Frankel also has a talkshow coming out, and Jill predicts it won't last more than a year. She also thinks Bethenny is going to have a nervous breakdown.
The new season of The Real Housewives of New York is kicking off. What do you think of the new Housewife Kristen Taekman?
I didn't know there was a new Housewife! To me, the show is so over. I don't even know what to tell you. Nobody watches it or talks about it anymore. Now they can't get themselves arrested. They can't get into the weeklies. Nobody wants to write about them.

I feel bad for them, the new ones, because they will never really be real Housewives. Because either you're original or not, It was me, Bethenny, Ramona, Luann and Alex, we were the original five. The new ones come and go, but you can't replace what was. You can't recreate what happened.

There's been a lot of talk about the current cast's salary negotiations. Do they deserve a raise?
I think what they should get is based on ratings. If the ratings went up 10 percent, they [their salaries] should go up 10 percent. If the ratings go down 10 percent, they [their salaries] should go down 10 percent. [Note: Ratings are down]

Bethenny Frankel's daytime talk show kicks off in the fall. Would you want to be a guest on the show?
I'm pretty sure if I was a guest on her show I'd be the most-watched episode, like when I was on Andy's show, on Watch What Happens Live. Is she doing a show like Jerry Springer? I think Bethenny would be a great Jerry Springer.

Are you surprised that Bethenny and Jason Hoppy are divorcing?
Everything my mother Gloria said was true. My mother told Bethenny she was never going to be happy going down that road. Jason [Hoppy] knew exactly what he was getting himself into. I don't have any sympathy for him. He bought it lox, stock and barrel. She was auditioning him for the role of a lifetime. And as predicted, she ate him up and spit him out, that's what Bethenny does. She eats them up and spits them out. And she's going to do it on her talk show. It doesn't mean she won't be successful, she will be successful. But she will go through many producers.

I bet Bethenny is exhausted though, she's probably ready for a nervous breakdown. Having a baby, and dealing with the divorce, and selling her companies and building a brand, and now building a show. I never could understand how Bethenny could do it all, and I was right. You can't do it all. Something's going to fall apart. First, he marriage fell apart.

What's your relationship with Andy Cohen right now?
Well, we don't have one. I don't have any animosity. I didn't leave on bad terms. They tried to create drama. I'm sorry to disappoint but there's not much to say.

Would you go back on RHONY if they asked you back?
Maybe. I doubt it. You never know. They don't want me back, so don't worry about it. I have two other shows in the hopper, so we'll see what happens. One is in the talk show genre. I never want to be the only one. I don't want to do my own thing. I like ensembles, let's put it that way. Because I never want to be the only one. Too much pressure. I never wanted my own show for that reason. Too much work. I don't want to work too hard. And the other one is an acting gig. Look, I don't go looking for anything. Both of the opportunities came to me.

So what's this about Ramona Singer's husband, Mario, having an "obsession" with you?
I have to say, I run in to Ramona quite a bit, and we're good. Her husband seems to have an obsession, an unhealthy obsession with me. A friend of mine happened to have been at a bar Saturday night, and called me Sunday morning. He said, "Jill you're not going to believe what happened. I defended you." He said that [Ramona's husband] Mario was there, without Ramona, and he wouldn't stop talking about me. He was just saying not nice things about me. He [my friend] defended me. And he told Mario to stop talking about me. Then he said Mario turned purple from embarrassment, because he realized how he sounded.
[From GossipDavid via FoxNews]
The quote about Bethheny being a scarecrow with no heart was from an earlier version of this article. It was originally titled "Jill Zarin Says Bethenny Frankel Has No Heart! Not Surprised By Her Divorce!" and the author, gossip columnist David Caplan, changed it after publishing. Jill must have realized how awful she sounded. You can see the original quote on other sites that picked it up like Reality Tea and Fox News. What's left there is bad enough – Jill practically salivates at the idea of Bethenny having a nervous breakdown and she's all "I told you so" about the demise of Bethenny's marriage. Not that Bethenny deserves our sympathy by any means, but this lady is out for blood. I rarely call anyone jealous because that seems like a reductive way of looking at things, but if the shoe fits.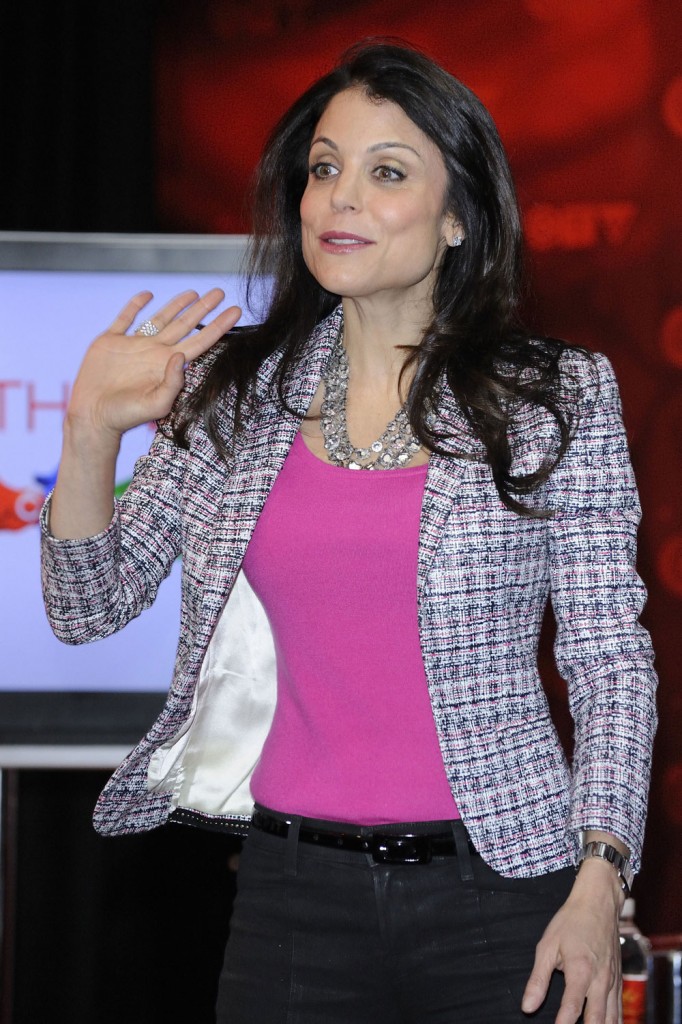 Bethenny and Jill at a Halloween pet costume party in 2008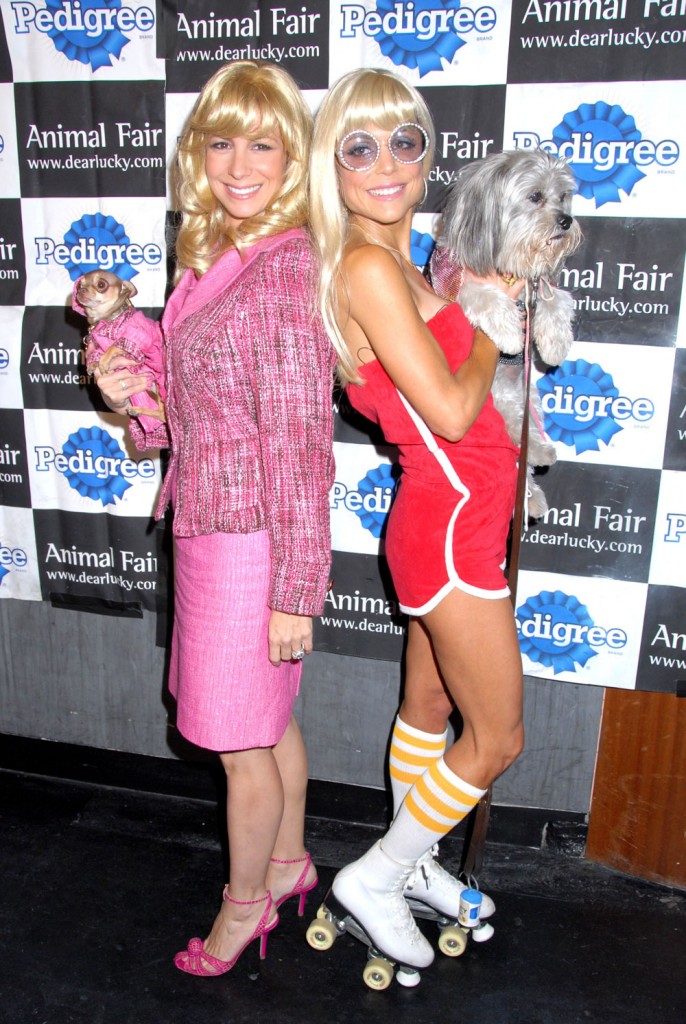 The original cast in 2008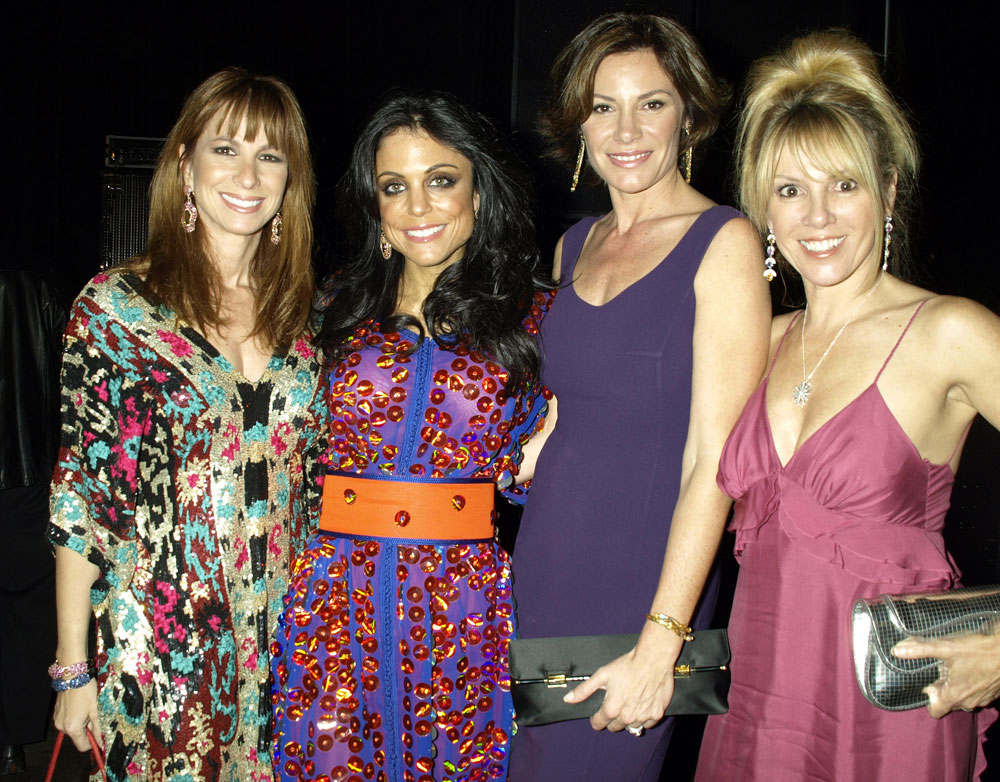 Jill Zarin is shown on 5-2-13. Bethenny Frankel is shown on 5-6-13. Credit: WENN.com