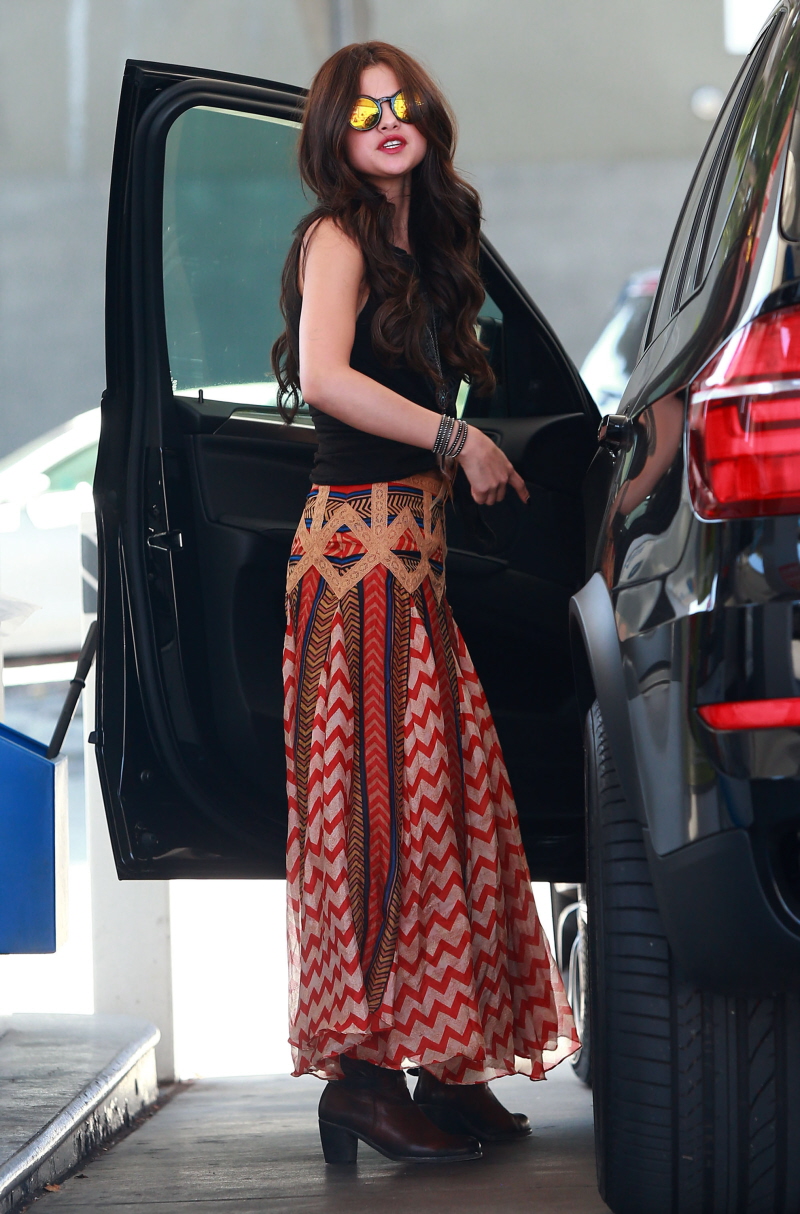 These are some photos of Selena Gomez and Ed Sheeran out and about separately in LA this week – she was stopped at a gas station and he was leaving BOA Steakhouse. Ed is currently (?) touring with Taylor Swift, although I think there's a break in the tour right now. There were rumors that Taylor and Ed had a thing – and that might have happened, although who knows – but now Us Weekly is claiming that Ed and Selena are a thing. Huh. Interesting.
Justin Bieber may find this hard to believe. His on-off love Selena Gomez, 20, has moved on — with British singer-songwriter Ed Sheeran, 22, two sources tells Us Weekly.

"They are hooking up!" says one insider. The person responsible for the romantic introduction over Memorial Day Weekend: Gomez's close pal Taylor Swift, currently touring with Sheeran.

Though the "Lego House" singer told Us he was single at the MuchMusic Video Awards on June 16, when pressed about the possibility of being fixed up with the pop star, Sheeran admitted, "I wouldn't complain."

The attraction for Gomez, per a second source, is the U.K.-native's maturity versus her 19-year-old ex's: "She got sick of having to take care of Justin like he was her child. This is a nice escape from the drama."

Indeed, their roller coaster relationship has been anything but tame since they first broke up in December 2012. As Us reported, the pair reunited at his April 18 concert in Olso, Norway, and were even seen kissing, but their final run-in at the Billboard Music Awards on May 19 was awkward at best.

Sitting seats away from each other, the exes later met up backstage, where Swift, 23, was caught sticking her tongue out as the "Come & Get It" singer gave Bieber a friendly kiss on the cheek.

With a source telling Us that Gomez and Bieber "are totally done … not even hooking up anymore," the single-status starlet is having fun with Sheeran.

"They are friends with an open mind," another insider reveals. "He's sensitive and sweet and a lot deeper than Justin."
I kind of like this if no one is taking it too seriously. Selena needs to have some fun post-Bieber and Selena's probably the cutest girl Ed has ever been with. Generally speaking though, I'm not a big Ed Sheeran fan. Right now I have "Lego House" stuck in my head and I hate that song. Ugh. But, compared to Bieber, Ed comes out ahead. And I do think that Ed is probably a pretty stand-up guy who will treat Selena with respect and kindness. He just seems like a decent bloke.
Unfortunately, he has some Bieber-esque problems with pants though…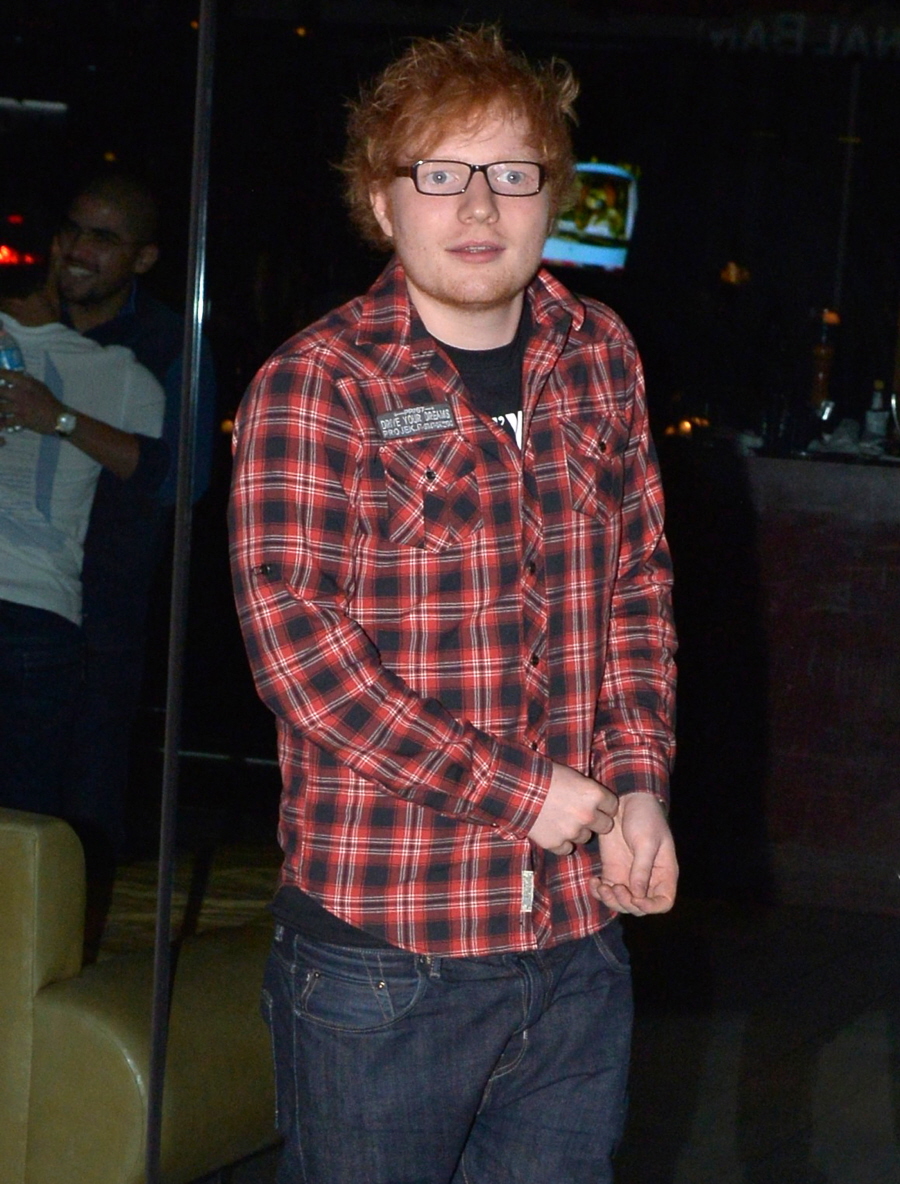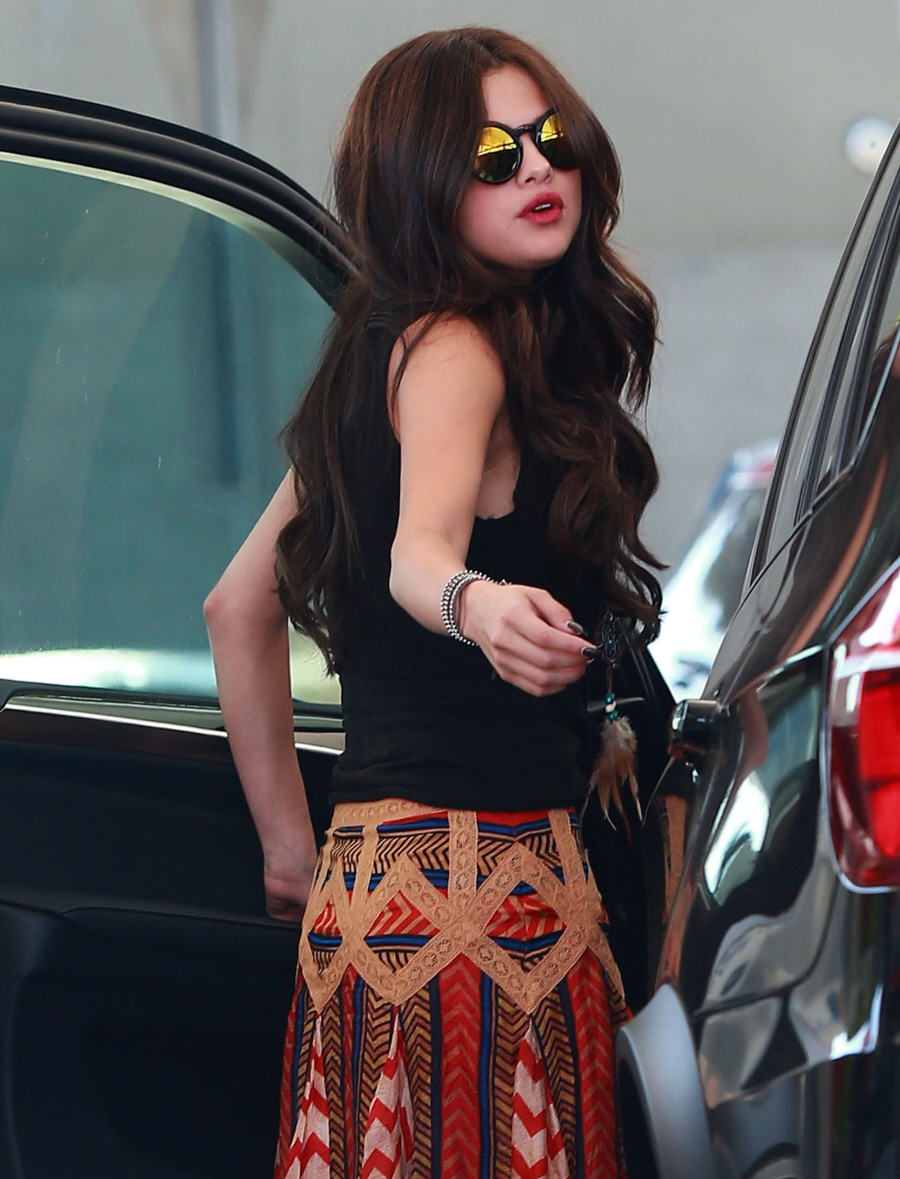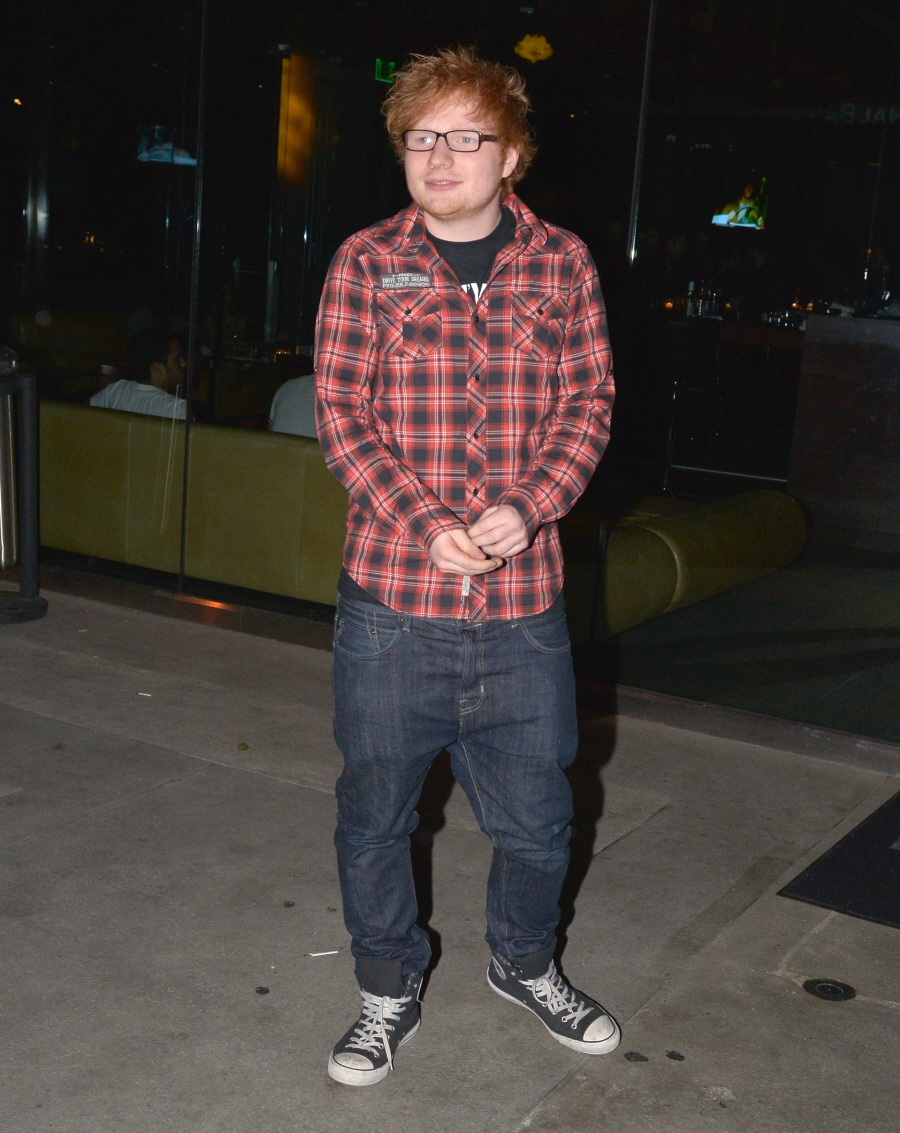 Photos courtesy of Fame/Flynet.