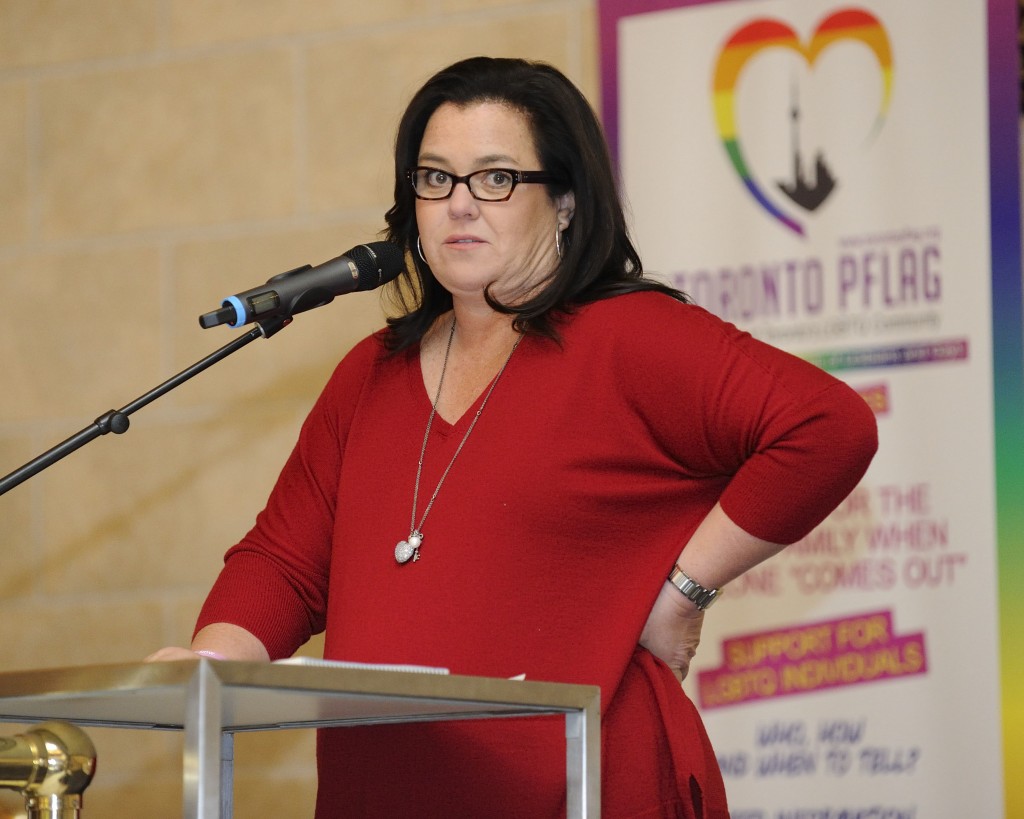 Rosie O'Donnell has a new baby at home with her wife, Michelle Rounds, a daughter named Dakota they adopted in January. Rosie and Michelle were married in June of last year and soon faced a number of health setbacks. Rosie, 50, had a heart attack in August, and right around that time her wife, Michelle, was diagnosed with a rare disease called desmoid tumors. So these two have been through a lot together and they're working to raise a baby, along with Rosie's four kids from her last marriage, to Kelli Carpenter.
Like Rosie, Kelli has since remarried. Kelli's new wife, Anne Steele, is a singer and baker who worked as an entertainer on the gay-friendly cruises that Kelli ran. Their romance blossomed in 2010 when they were working together and they were married on June first of this year. The NY Times had their wedding announcement, along with a nice profile of their relationship. The Times' piece included details of what a warm person Anne is and how she bonded with Kelli's four children with Rosie: sons Parker, 18, and Blake, 13, and daughters, Chelsea, 15, and Vivi, 10. If the National Enquirer is to be believed, Rosie is pretty miffed at the fact that her kids are getting so close with their new stepmom. Radar even compares Kelli's new wife to LeAnn Rimes, which is totally off base as far as I'm concerned. Here's more:
In the same fashion of Eddie Cirbian's former and current wife, the former talk show host, who has four kids with her ex, is furious that Anne Steele — who Carpenter married on June 1 — is trying to steal away the affection of her kids, according to a new report from The ENQUIRER.

"Rosie's nose is definitely out of joint over how instantly her children with Kelli have taken to their new stepmom," a family friend revealed to the magazine.

"They seem to enjoy hanging out with them a lot more than with Ro and her wife Michelle (Rounds). That's because they find Kelly and Anne to be more fun."

The source maintained that although Rosie and her new wife can offer the kids a lot more money, they also have their hands full with their 5-month-old daughter Dakota.

And Rosie, who opted to stay far away from Carpenter's backyard wedding in New York, was reportedly not too happy that their kids were part of the ceremony.

"In the end, Rosie relented when Kelli requested that their boys play key roles as members of the wedding party. Parker escorted his mom through the terraced garden, and Blake walked with Anne," the source revealed. "It was a beautiful and joyous occasion."

To read more on the drama between Rosie O'Donnell and her ex-wife, pick up the latest issue of The ENQUIRER, on newsstands now.
So Rosie let her kids participate in the wedding, but she didn't bother going. I understand that, but it also speaks to the fact that she's not friendly with her ex at all. She could be jealous of the way Kelli's new wife is so friendly with her kids. Rosie has dated several women since her split with Kelli in 2009. They've both moved on to new wives. It must be hard to see Kelli remarry, but her kids have another stable, loving person in their lives. Unless this new woman is shoving her stepmother status in Rosie's face, and this article doesn't suggest she is, it doesn't seem like something she should get up in arms about.
Here's a link to a photo of Kelli and her new wife, Anne.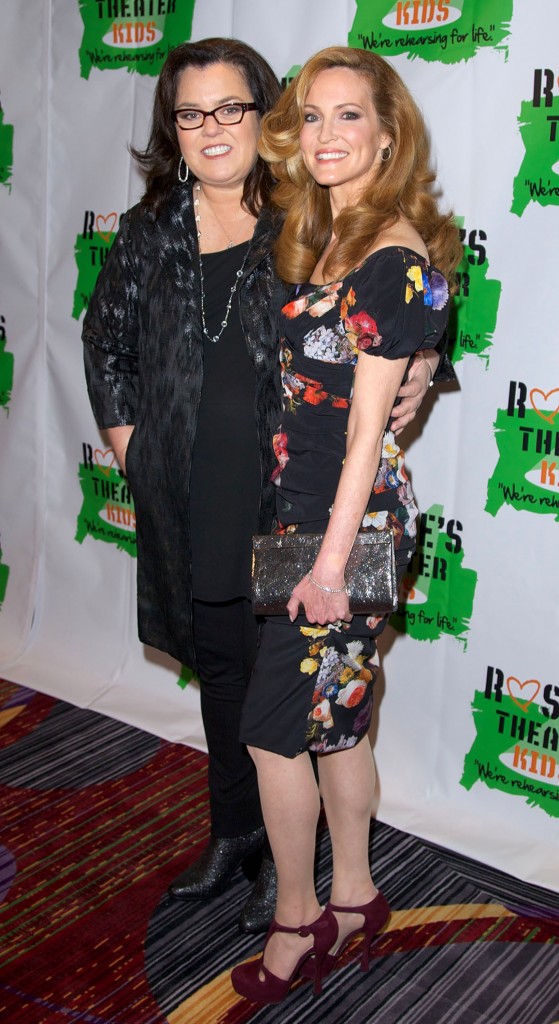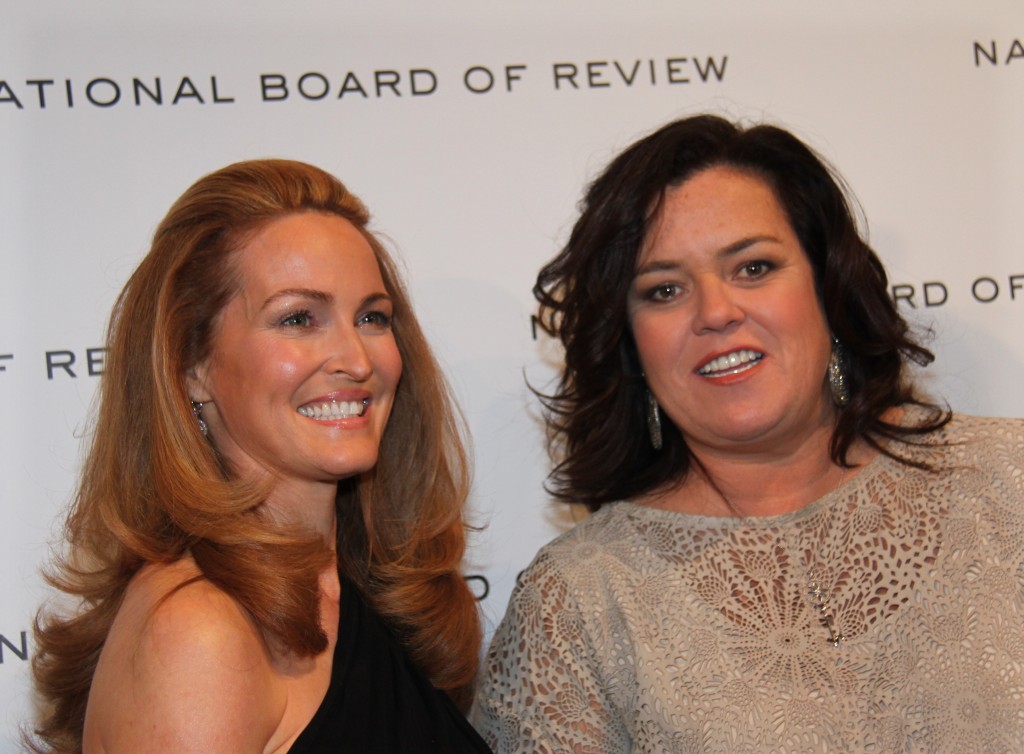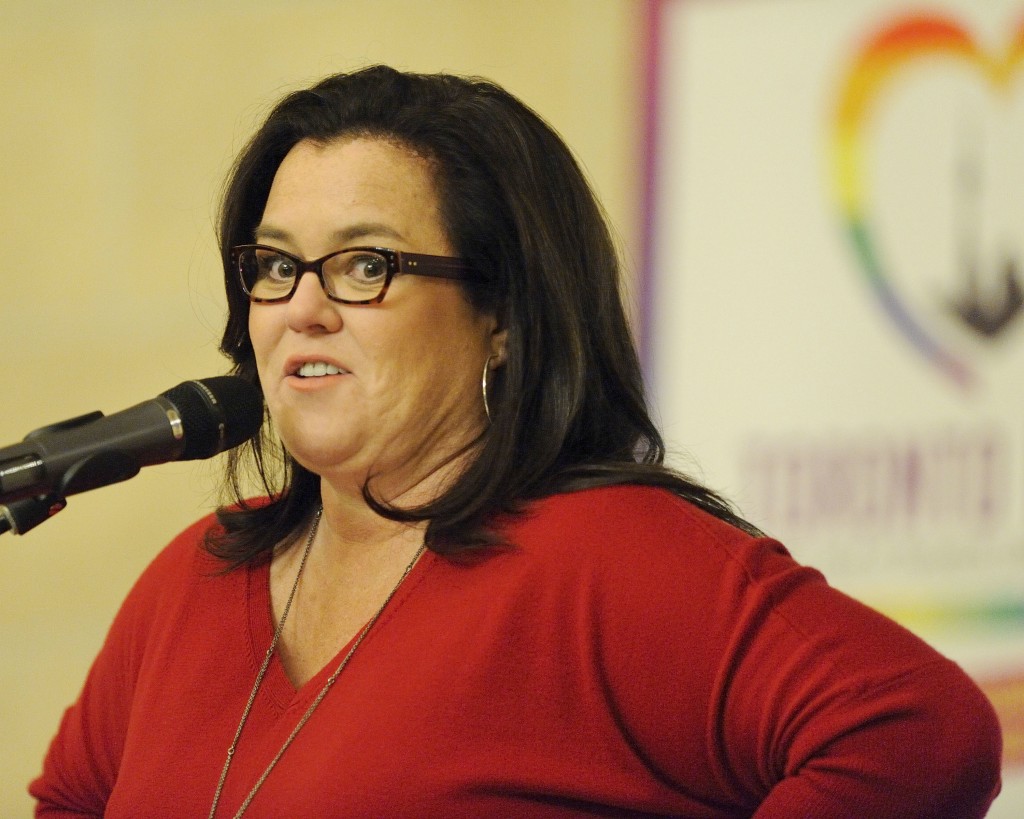 Rosie and her wife are shown in April and October, 2012. She's shown alone on April 15th. I didn't pick the most unflattering photos of her, those were just about the only ones. Credit: WENN.com