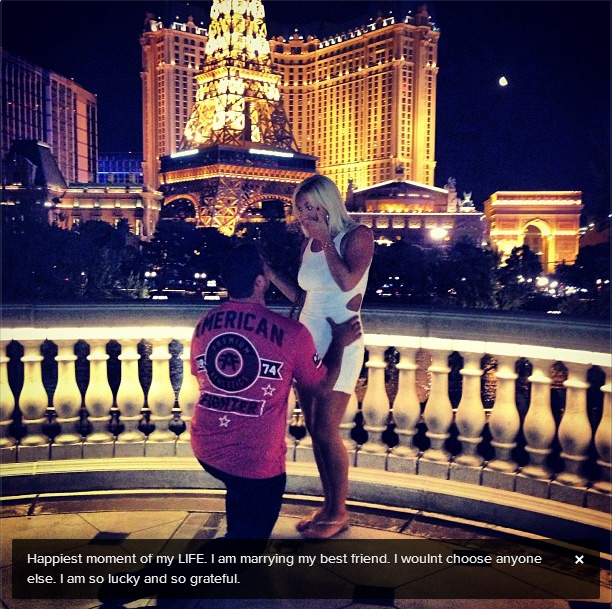 You guys, I have to defend Brooke Hogan. I know, I know. But I hate when people pick on her for her muscular/athletic build and I really hate it when people assume that "men aren't attracted to that kind of body." Brooke has had boyfriends… and now she has a fiancé! See, some men do like that kind of build. For real. There's no punchline. Anyway, Brooke Instagram'd these photos over the weekend and she revealed that professional football player (for the Dallas Cowboys) Phil Costa had proposed to her. In Las Vegas. In front of the Bellagio.
Brooke knows best! Brooke Hogan, daughter of pro wrestler Hulk Hogan, got engaged to Dallas Cowboy player Phil Costa on Saturday, June 29 in Las Vegas, Nev.

The former VHI reality star, 25, posted a photo of the proposal on her Instagram page. In the pic, Costa, 25, is seen on one knee, presenting a ring to a shocked-looking Brooke, who has her hand covering her mouth. The Paris Hotel's mock Eiffel Towel glows behind them, so it seems the engagement happened on a balcony at the Bellagio.

"Happiest moment of my LIFE," the singer, actress, and model wrote. "I am marrying my best friend. I wouldn't choose anyone else. I am so lucky and so grateful."

While dad Hulk, 59, hasn't tweeted anything yet, her brother Nick, 22, shared his excitement for the couple on June 29, writing, "MY SISTER IS GETTING MARRIED!!!!! CONGRATULATIONS BROOKEY!!!!!"

Mom Linda Hogan (who Brooke shared a sometimes hot-and-cold relationship with following her parents' marital problems), tweeted, "My Brooke is getting married!! Phil proposed to her last night!" She later added a pic of the pair looking at the Vegas Eiffel Tower, writing, "The future Mr. and Mrs. Costa!"

Brooke appeared with her family on VHI's Hogan Knows Best from 2005 to 2007, before getting her own spin-off show, Brooke Knows Best, which aired from 2008 to 2009. In November 2007, Linda filed for divorce from Hulk after 24 years of marriage.

Costa, a New Jersey native, is entering his fourth NFL season with the Dallas Cowboys. Brooke currently works for TNA wrestling.
You guys, Hulk Hogan is going to be super-sad. Maybe this engagement and (hopefully, eventual) marriage will go a long way towards creating some much-needed distance between Hulk and Brooke, though. And hopefully Phil knows what he's doing. Cough. Godspeed, Phil. I get the feeling that he's a meathead and she's a ditz and maybe that will work out? Maybe for a couple of years. Good luck, y'all.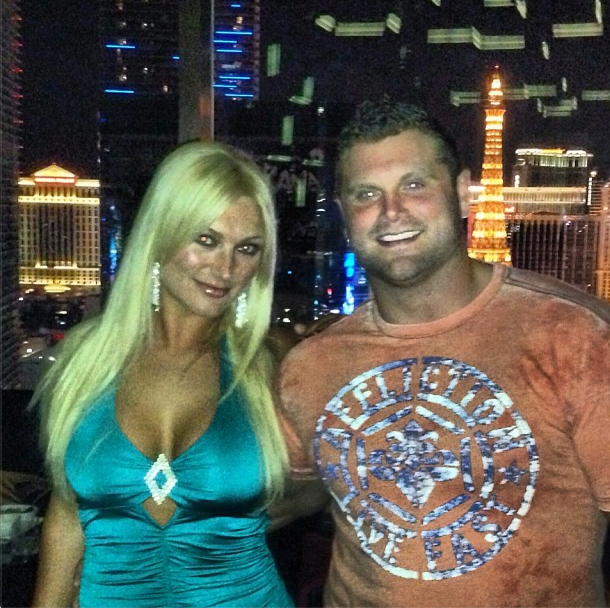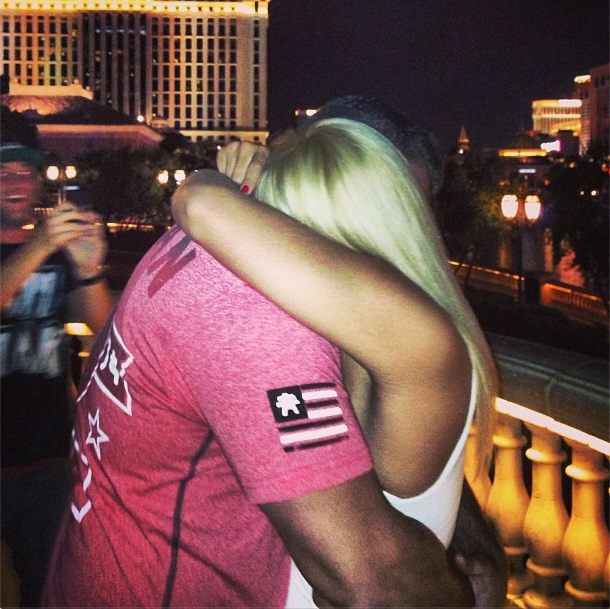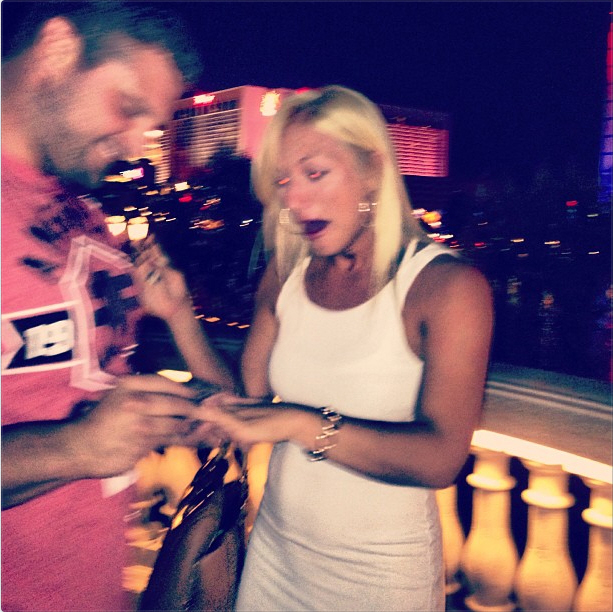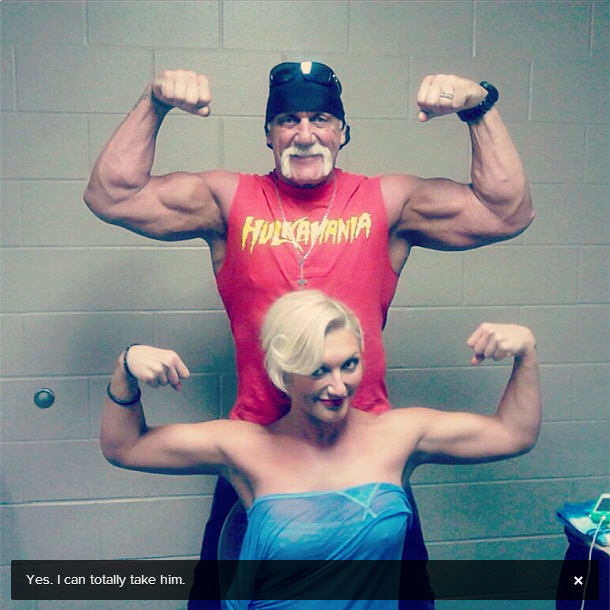 Photos courtesy of Brooke's Instagram.