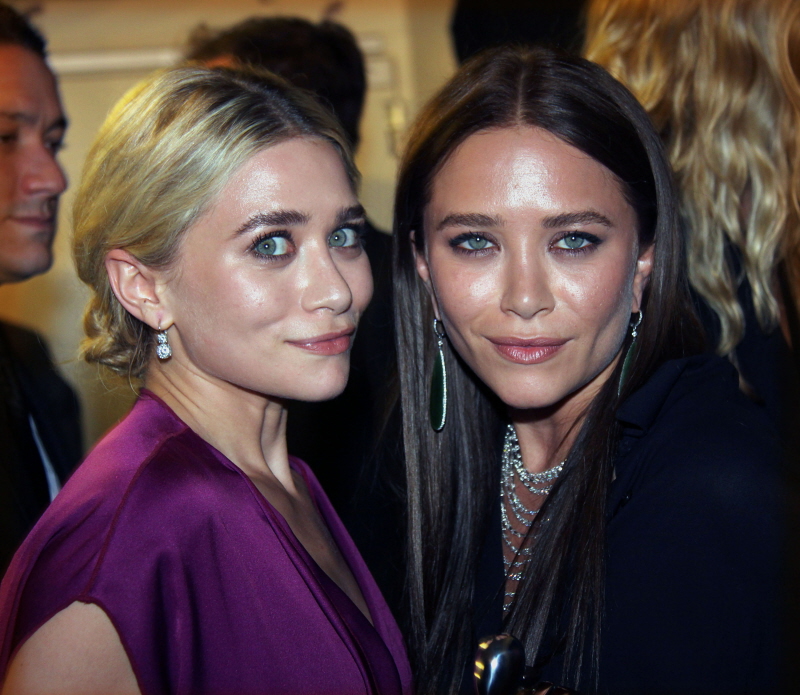 Somebody bring out a saucer of milk, because there's going to be a catfight. Not just any catfight – a hair-pulling, lemon-sucking, creepy twin-brain'd fashion industry catfight. Maybe I'm overselling it. But it seems like someone major within the industry has finally had the cojones to finally shade Mary-Kate and Ashley Olsen. MK and Ashley run several successful fashion lines, including Elizabeth & James, lines for JC Penney and Wal-Mart, and their most successful and high-end endeavor, The Row. The Row is the A-list, upper-crust, expensive line which gave us such items as the $17,000 fur handbag and the infamous $39,000 alligator backpack. The Row also features $300 tank tops and $4000 leather dresses. You know, just because.
Ashley and MK have won big fashion awards and lots and lots of praise for their minimalist, classic styles. Personally, I believe that they are actively involved with designing and producing The Row. But one "celebrity stylist" begs to differ. Lysa Cooper shaded the Olsens HARD:
Mary-Kate Olsen and Ashley Olsen have built a successful fashion empire over the years, launching high-end labels like The Row and Elizabeth & James. Despite their financial and critical successes, however, one celebrity stylist has accused the 27-year-old twins of ripping off other designers. Speaking to Vogue Italia, Lysa Cooper — who's worked with Rihanna and Elizabeth Hurley — disses the popularity of celebrity fashion lines.

"The only one that's any good, and I hate to say it, are our girls, the twins. The Row. But the reason that works, is because they hired designers. They 'yay' or 'nay' [the concepts]. And they are the best line at ripping off other lines that I've ever seen," she says of the former child actresses. "I mean, they've taken Rick Owens, Ann Demeulemeester. But it's good. You know, they're good at it. I don't buy it, but they're good at it."

Cooper insists she would never do a clothing line of her own. "There is enough crap being produced and enough kids making it. Nobody needs another pair of jeans, a t-shirt or a pair of sweatpants."

Cooper says real fashion designers should "go to school" first. "If you go to school, then maybe you can talk some sh-t."

The Olsen twins, who transitioned from Hollywood as students at New York University, are used to such criticisms. In a 2011 Newsweek cover story, Ashley opened up about the challenges they faced before launching The Row in 2007. "With the retailers, we dealt with some tough cookies," she admitted. "Their attitude was, 'Who do these girls think they are?'"

"It definitely took time to earn people's respect," added Mary-Kate.

According to Ashley, "We really want The Row to be an American luxury brand. We believe in not just American by representation but American by make."
I think Cooper has a point about most celebrity clothing lines, and that's why many of these celeb lines fail (side-eye at J.Lo and Justin Timberlake). The only other person besides the Olsens who I can think of who really has succeeded to some degree in the fashion industry is Jessica Simpson. But Jessica doesn't even have a big, elite line like The Row. She just does affordable, mass-market clothing in department stores. Oh, and Posh Beckham. She's right up there with the Olsens.
As for the accusation that the Olsens aren't really designing, that they have professionals doing it… I'm not so sure. As I said, I buy that that Olsens are really in there, making a lot of decisions about what The Row's "look" is going to be. Do they have lots of other designers in there to help them realize their vision? Of course. So does every other major designer. As for the accusation that The Row copies other designers… well, they wouldn't be the first. Last year, the best of Stella McCartney's line looked like Tom Ford for Gucci circa 2002. Victoria Beckham flat-out copies Roland Mouret. Balmain's latest stuff looks like Balenciaga from a decade ago. And on and on.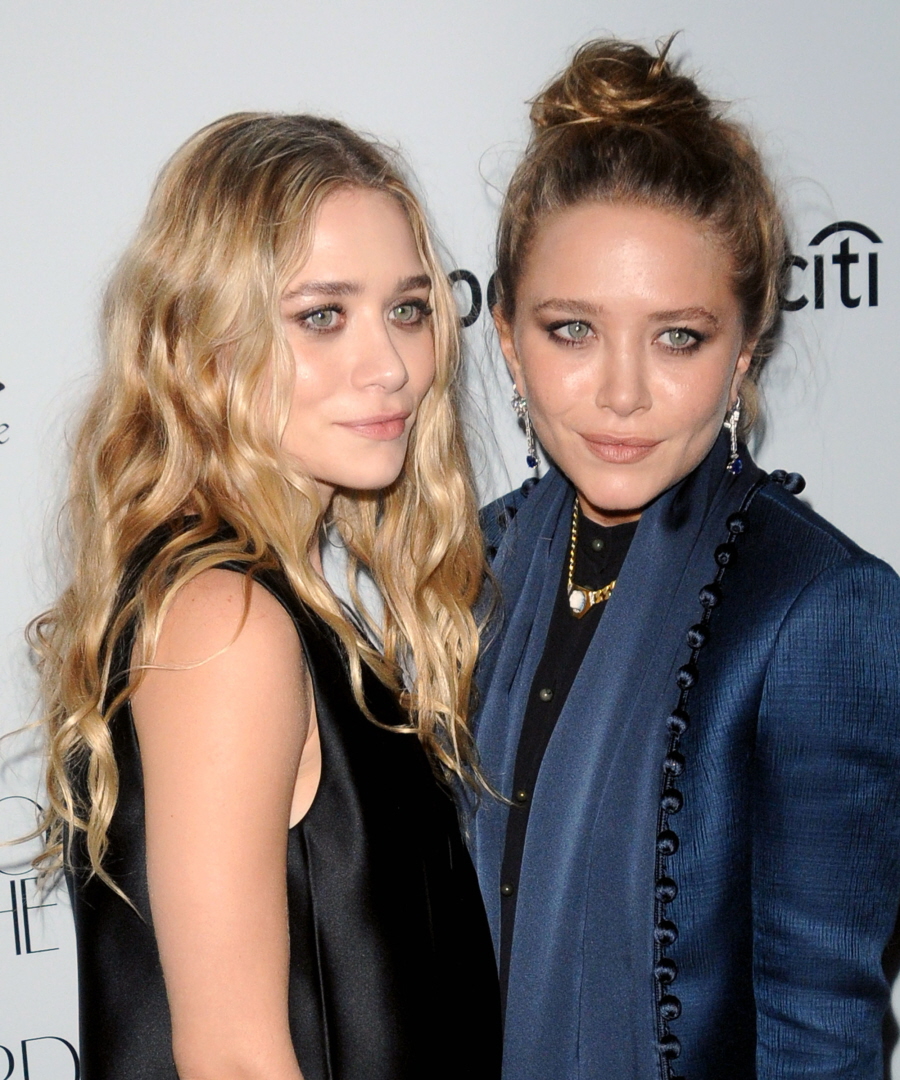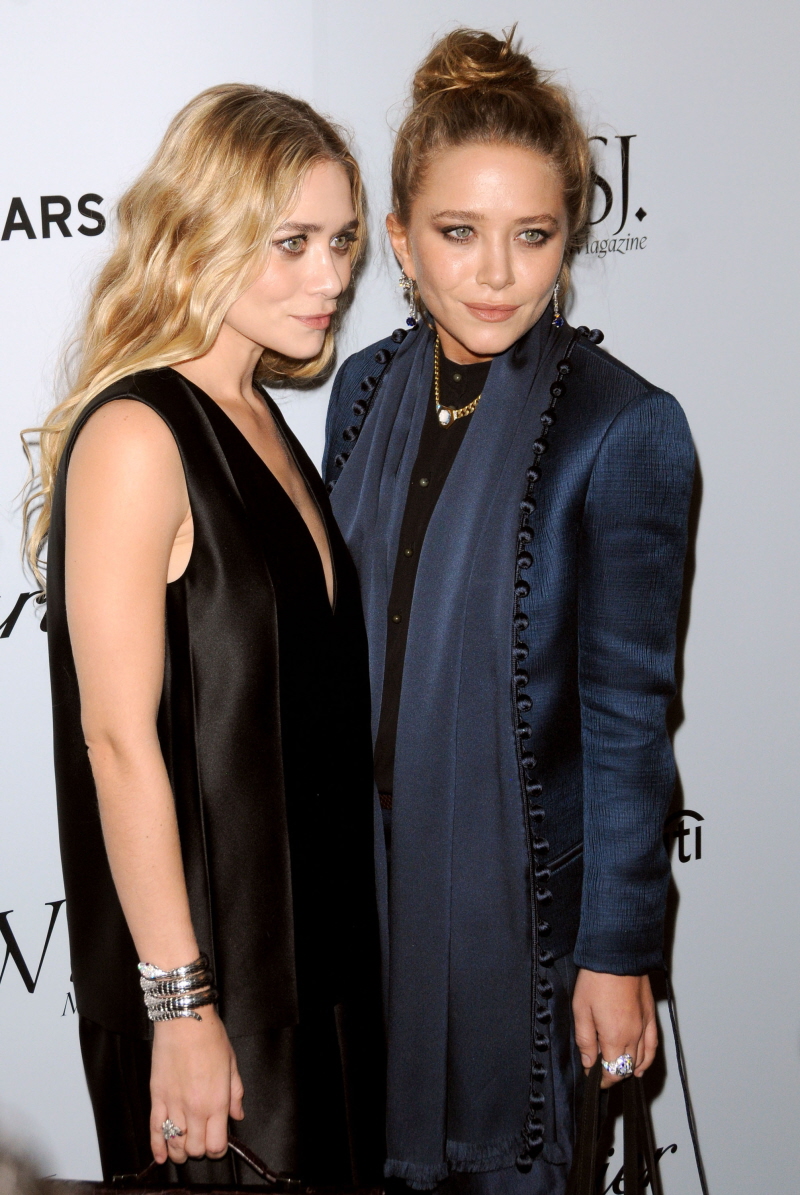 Photos courtesy of WENN.