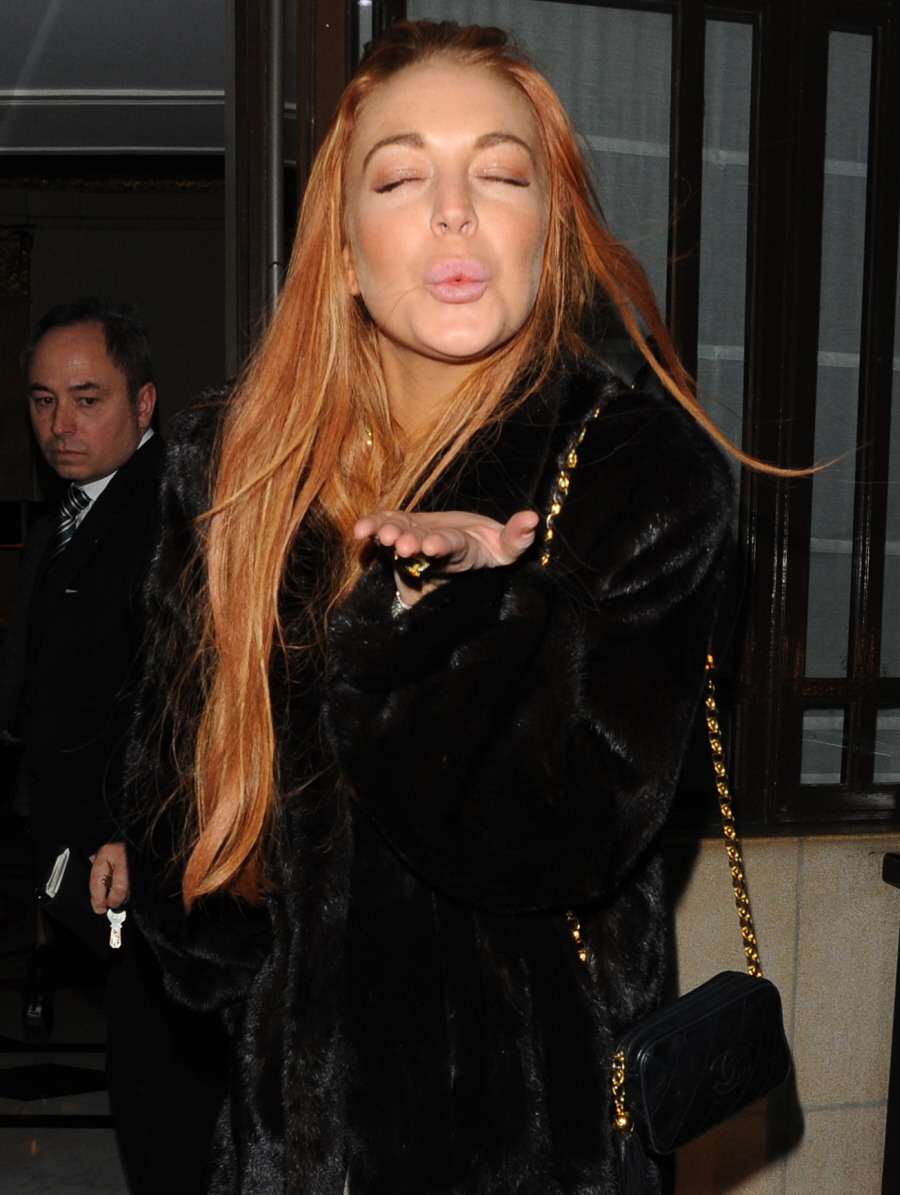 Lindsay Lohan was scheduled to leave rehab today. I don't know if that's still going to happen. I mean… the "court-ordered" part of her rehab is over today (I think) but Lindsay can choose to stay in the Malibu facility longer, or she can choose to ease herself back into society via a "sober house". Which is what she told TMZ she was going to do. Allegedly. I guess Lindsay has phone privileges in rehab, because she's been leaking a lot of stuff to TMZ lately:
Lindsay Lohan is officially free to leave rehab Wednesday … but she's decided on her own to stay longer … TMZ has learned.

Sources connected with LiLo tell TMZ … Lindsay has told them she will stay another 3 – 4 days because she feels she needs a transition period before re-entering the free world. We're told she'd like to stay in a "lower level, sober living house" which she believes will help her recovery.

It sounds like B.S. for sure, given Lindsay's many failed, insincere attempts in the past. But several people connected with Lindsay — whom we trust — say they're "shocked" at her conduct this time around. One source said, "It's like invasion of the body snatchers. She's a different person."

Lindsay is still moving to NYC when she leaves rehab, and we're told she's scared about the temptations she'll face, but claims she really wants to conquer her demons this time around.

Even the skeptics in her life think she's serious this time.
If it walks like a crackhead, talks like a crackhead and pushes an all-too-familiar "this time I'm clean, for real!" crack narrative, you can be sure that we're still talking about a crackhead. I'm honestly not trying to wish Lindsay any harm or anything, it's just been YEARS of this crack drama and at this point, she's the crackhead who cried sobriety. I'll believe that she's really changed if she can go one full month out of rehab without A) falling out of a club, drunk off her ass, B) getting arrested or C) hitting a baby in her car.
Oh, and Lindsay also leaked another story to TMZ about how Lindsya made a list of all of her "toxic friends and influences" and she's determined to give them all the ax. Of course. Again, I'll believe it when I see it.
Last Lohan story – apparently, Ben Affleck is considering Lindsay for a part in his new film, Live By Night…? This according to Roger Friedman:
Lindsay Lohan is getting out of rehab on Saturday, kids. It's been 90 days, she's fresh as a daisy, and determined to turn over a new leaf. One thing is for sure: we know she can act. Paul Schrader's "The Canyons" screened here last night in New York and Lindsay got kudos (in absentia) from everyone. Indeed, as Schrader said, she's grown out of the ingenue stage and into a new chapter as a tough cookie, a broad. Think Annette Bening in "The Grifters."

And so: it does seem as though Lindsay is going to be in Ben Affleck's next directing project. Ben is putting together "Live by Night," based on the novel by Dennis Lehane. Lindsay is thisclose to signing on– possibly as Emma, the tough waitress with a heart of gold who gets involved with the two male leads. "Live By Night" is a crime noir period piece, and Lindsay would be perfect for it.

In the meantime, Lindsay has agreed to be followed around by Oprah's documentary crew for the first 45 days of her return home to New York. She's going to be living "The Truman Show." What better way to keep her on the straight and narrow?
My instinct is telling me that some producer somewhere agreed to let Lindsay audition or read for a part in Live By Night and somehow Lindsay crack-distorted that into "I have the part! Time to promote this and scare away any legitimate actresses who might want to take it from me!! HISS!!" Is Ben Affleck really stupid enough to cast Lindsay in one of his films? I don't know. I doubt he's that stupid. But he almost starred in a movie opposite Kristen Stewart JUST after she banged a married director, so who knows.
UPDATE: Yeah, so I don't even know why Lindsay even bothered to leak all of that bulls–t to TMZ in the first place. She's out of rehab and TMZ says she'll be staying in LA with a "sober coach". DRINKS ARE ON THE HOUSE!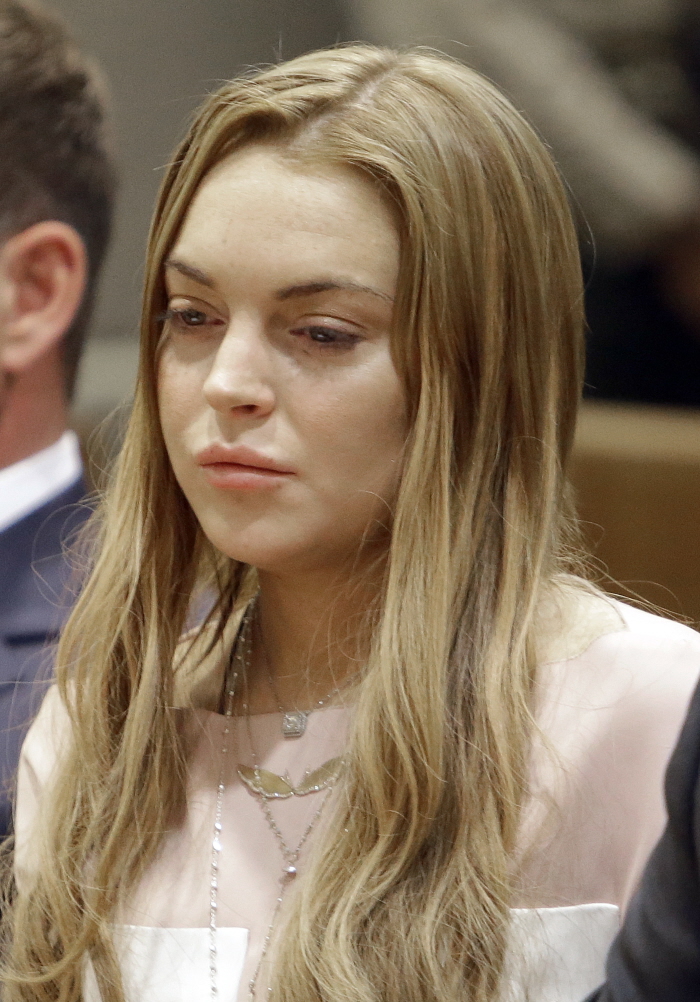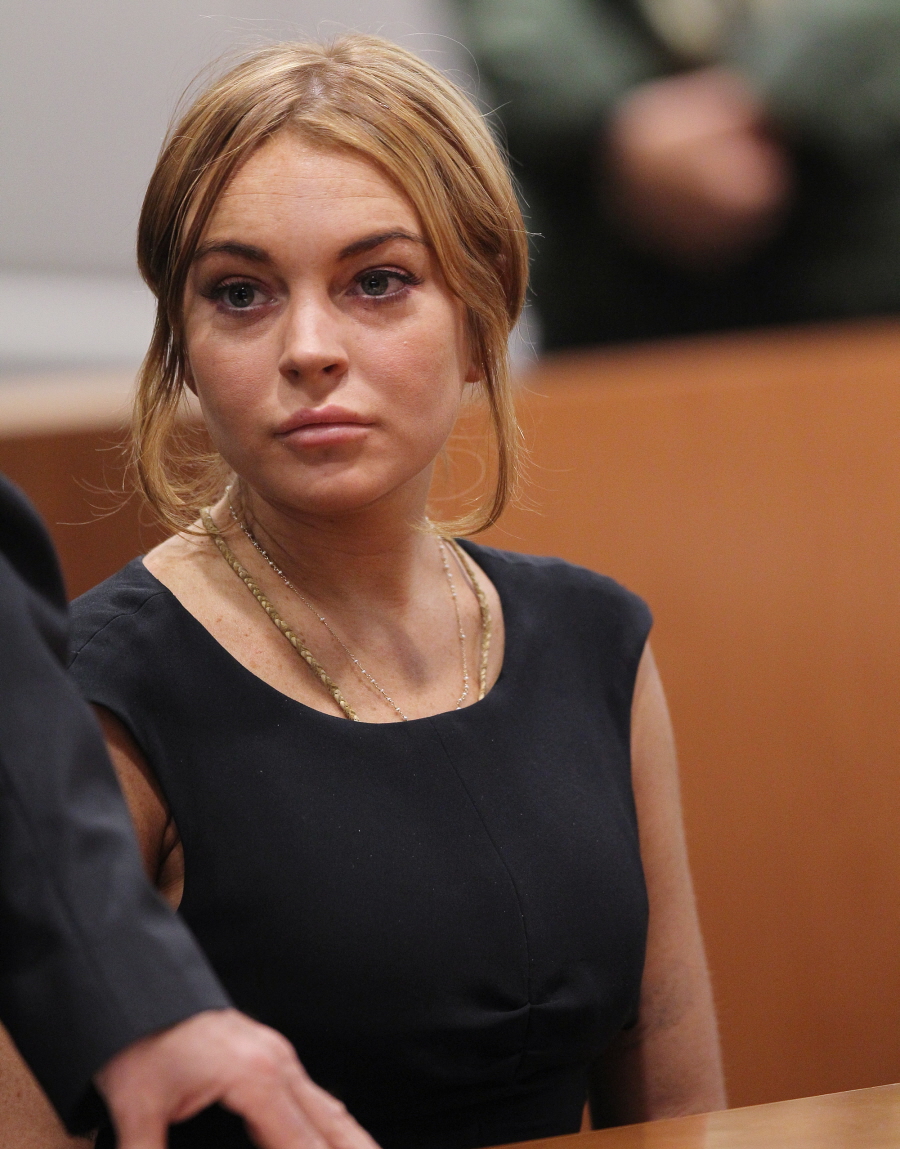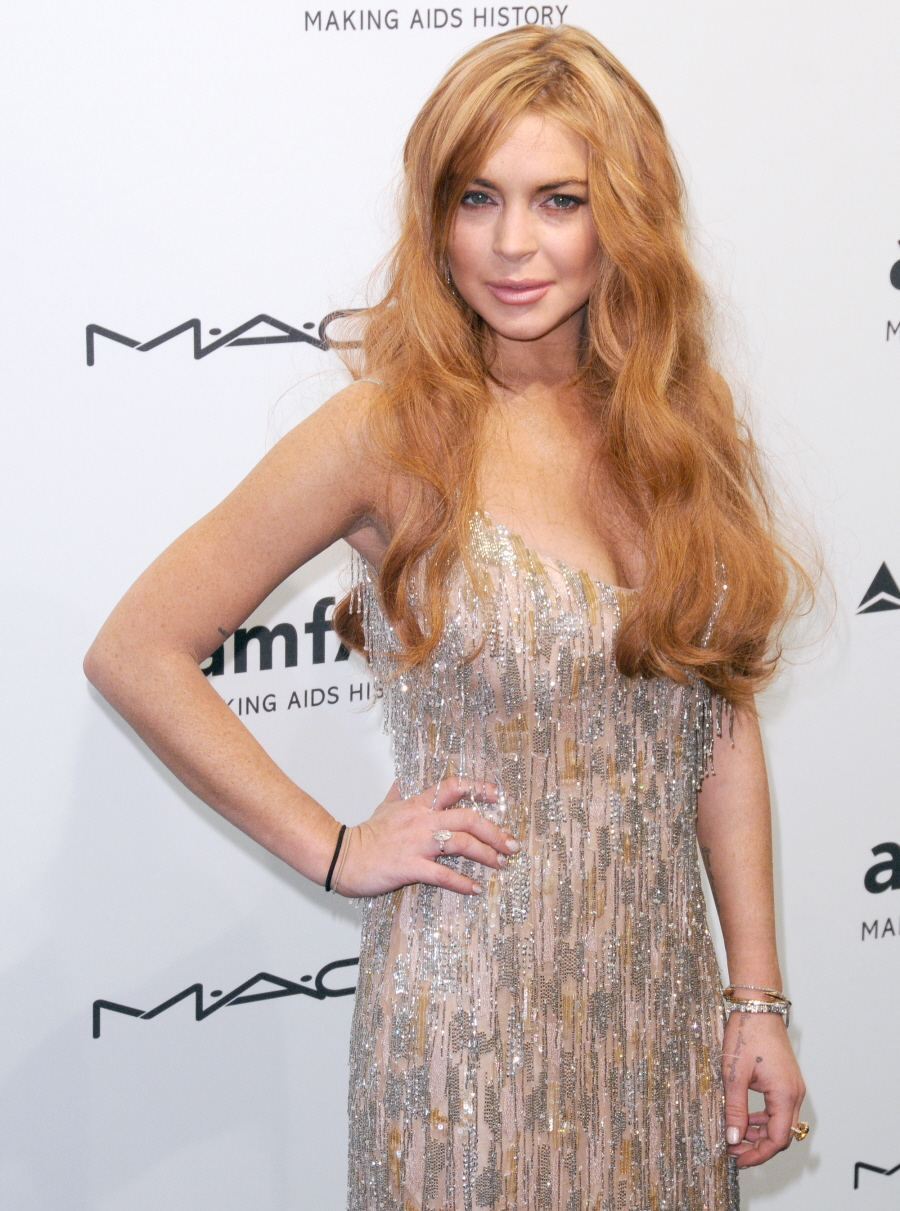 Photos courtesy of WENN.