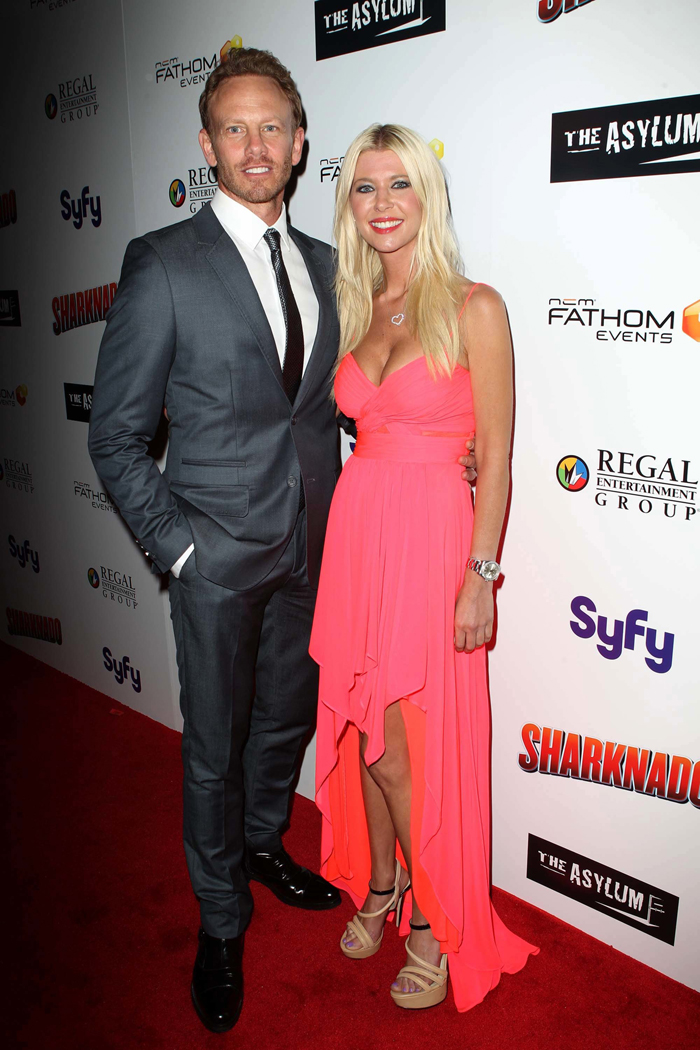 Here are some photos of roottastic Tara Reid and spongehead Ian Zierling at the Los Angeles premiere of Sharknado on Saturday night. I'm not quite sure why they're holding a premiere for this bloody movie since the whole of Twitter (except for me, apparently, because the trailer was enough) has watched this movie already on Syfy. I find it rather hilarious that Syfy has gotten all excited and decided to greenlight a sequel for theaters based merely upon Twitter trending. Oh well.
In terms of casting, there have actually been some pretty predictable gossip about the sequel. First, TMZ started the rumor that only Ian was invited back for the second movie (while Tara was rejected), but then producers said they'd "be lucky to have her back," and Tara is supposedly holding out because she wants to see the script first (LOL). Further, Tara is said to be gunning for her BFFs, the Jedward twins (those zany UK singing sensations), to appear in the sequel and do some "soundtrack" work. There's no script for the sequel as of yet, but I'm sure they'll hire some hack to write it sooner rather than later.
Let's talk about Tara's dress though because she looked like a hot mess (and to think, I had such hopes for her after the American Reunion premiere) as usual. What would you describe this color as …. salmon? I guess that's fitting for the theme of the movie. I've got no designer ID on this dress, but that's to be expected because it is awful and looks like it came straight off the rack at Sears.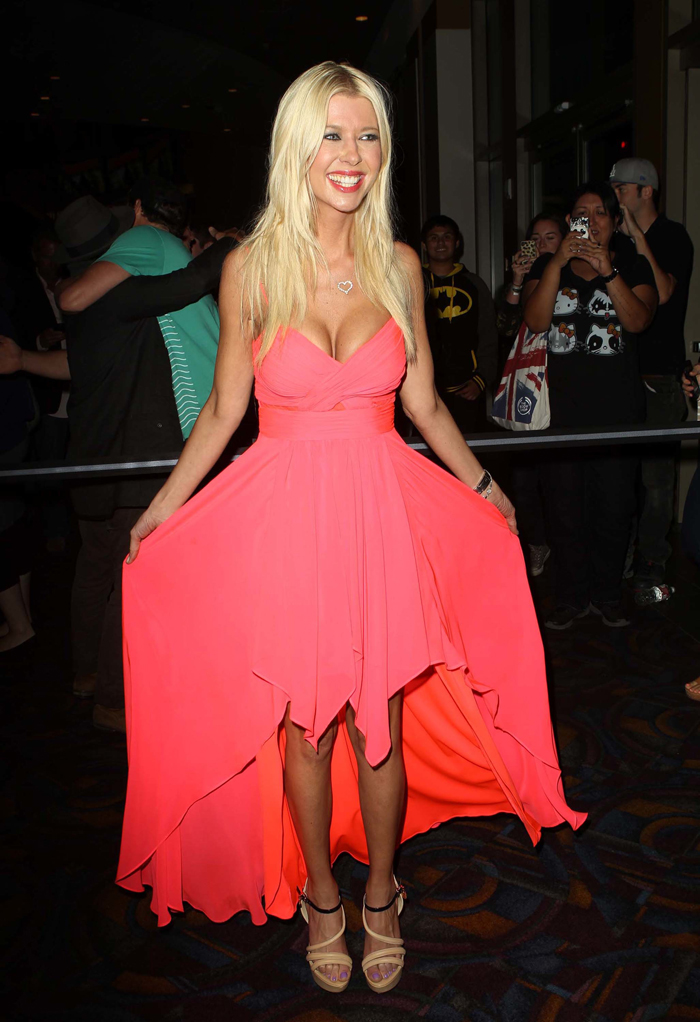 She looks so happy! But because she's Tara Reid, she's got lipstick all over her teeth.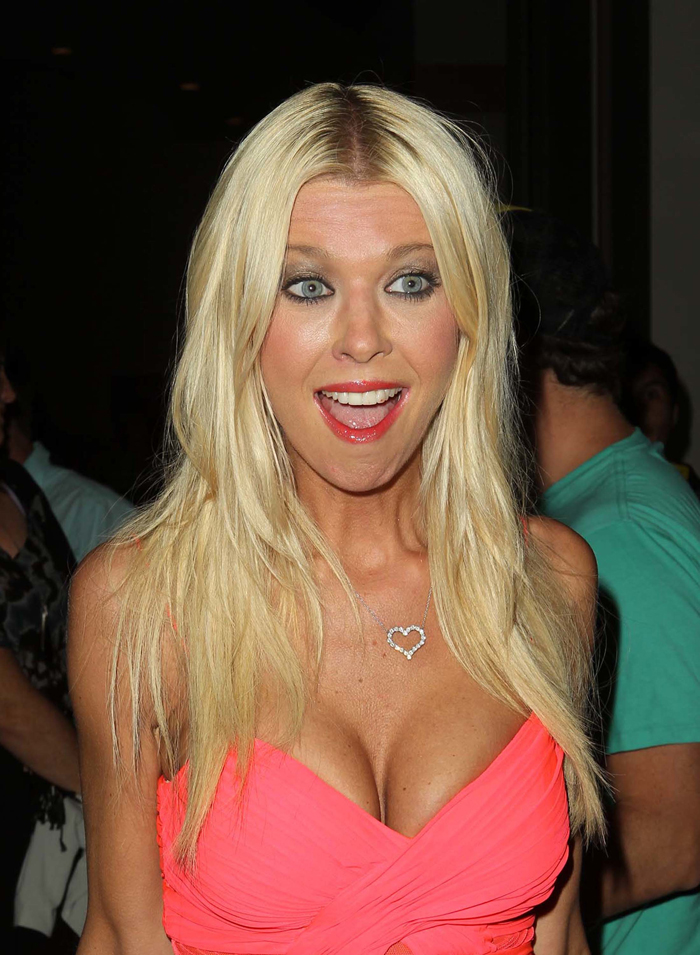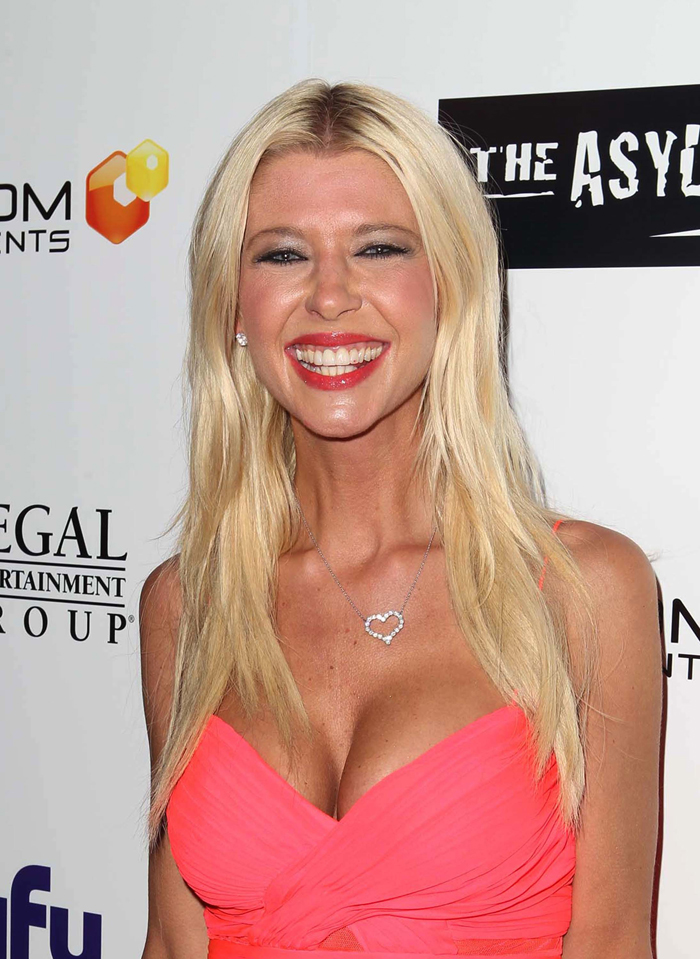 You know, I actually am glad to see Tara on a red carpet instead of boozing it up in Cannes with some gross, 60-year-old jewelry designer on her arm and in her pants. Here are a few more photos of Tara (age 37) in another mullet dress at last Thursday's Young Hollywood awards. Somehow, Tara's roots weren't nearly as prominent as they appeared on Saturday's premiere. Maybe it's the different lighting at work.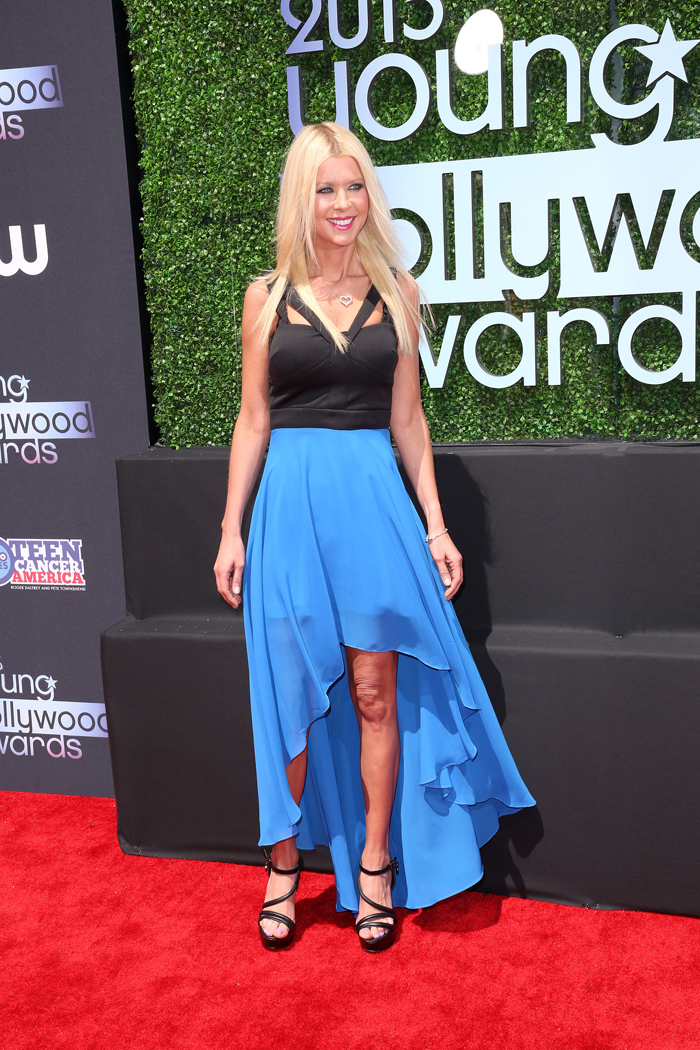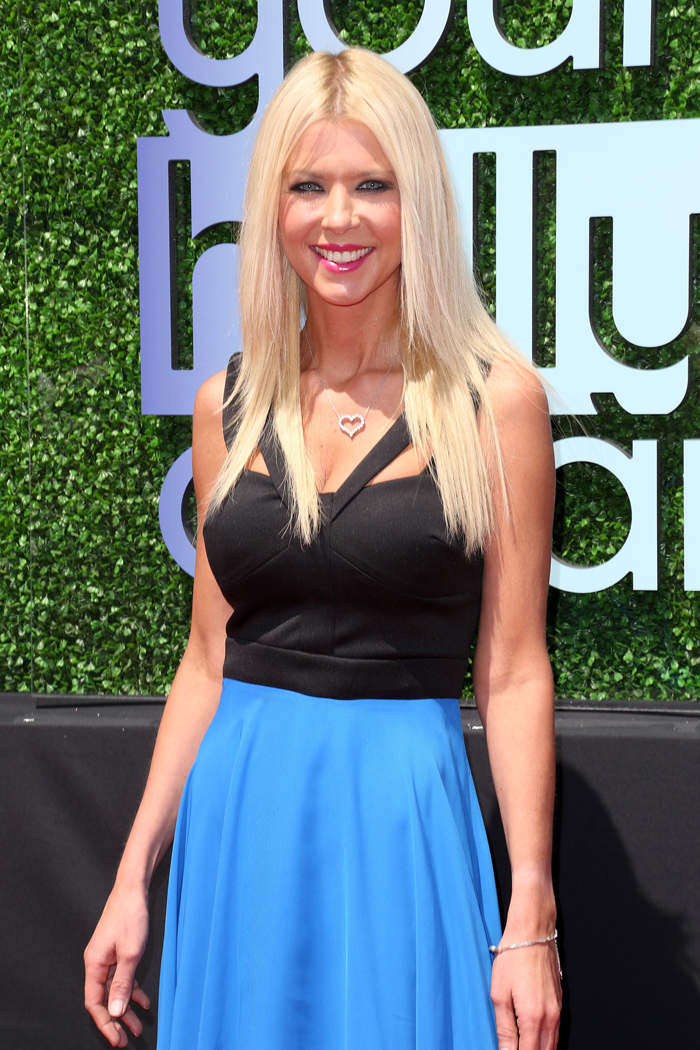 Photos courtesy of WENN