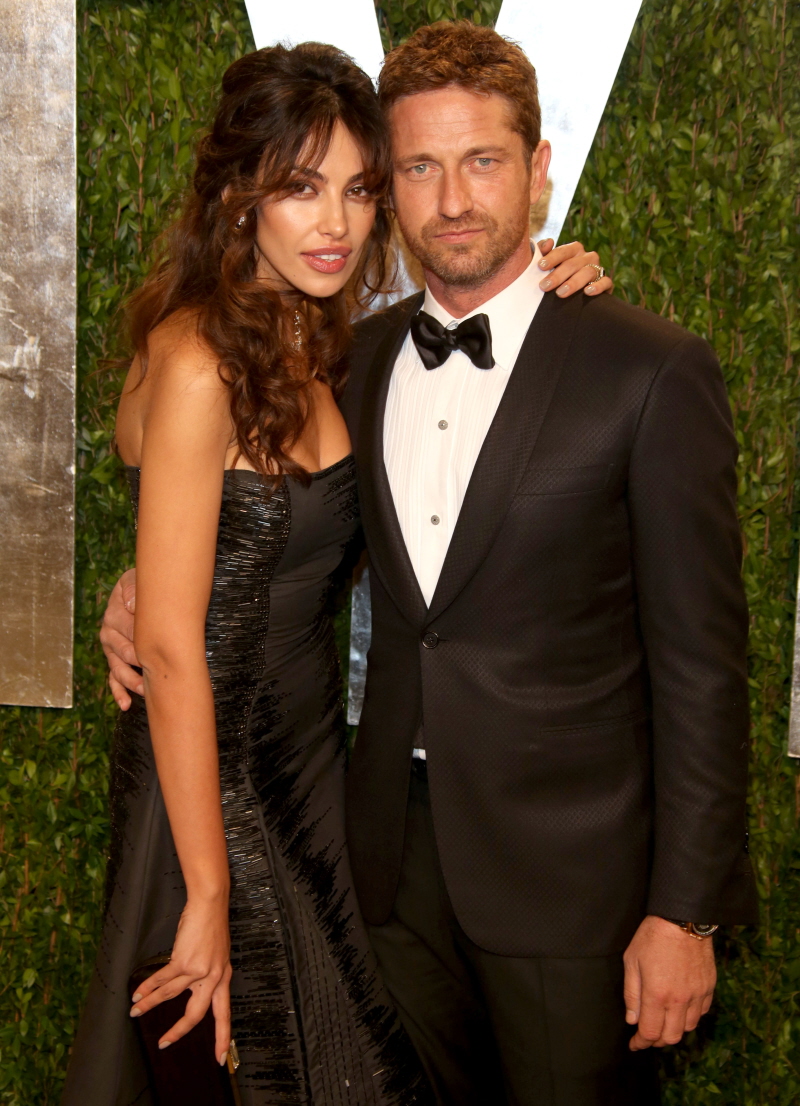 Most of you – nearly all of you, in fact – haven't been paying attention to Gerard Butler's relationship with Madalina Ghenea. They met last year, and I think they're probably coming up on their one-year dating anniversary this fall. While I really don't know that much about her, Madalina seems like a world-class famewhore – she's all about self-promotion and getting her name out there via her relationship with Gerard. I honestly thought Gerry had finally dumped her this Spring, but she actually gave interviews about how their love is so intense and how she will always love him, so I guess they never broke up (or they got back together). Still… Gerry isn't used to dating just one woman for so long. A long-term relationship for G-But is a weekend. He worries about a chick getting too "needy" after one Porto-potty hookup. So obviously, there are reports that he's fooling around on Madalina:
Gerard Butler had better be one smooth talker! Butler is reportedly in the doghouse with his girlfriend, model Madalina Ghenea, since being spotted getting cozy with another woman. Just one month after the two shared a romantic holiday together in Rome, Butler was caught red-handed by photographers partying with a mystery brunette at London's Le Baron club on July 26.

According to pals, Madalina – who was home in Italy at the time of the alleged tryst – tried to reach her beau several times by phone but got no answer. While getting in to a cab around 5 am to head back to his hotel, Gerard had the driver circle back to pick up the brunette, who hopped in the backseat and tried to hide on the floor.

"Gerry was obviously trying to smuggle her back to his hotel," spills a source. "Apparently he still suffers from a wondering eye."
[From Star Magazine, print edition]
Obviously, this is gross. And perfectly typical of our beloved G-But. The part about how "Gerard had the driver circle back to pick up the brunette" is Classic Gerry. That lady just got Butler'd. Please seek medical attention, random London club chica. But still, I don't feel sorry for Madalina. She wants to be with Gerard Butler and all of his gross slutty ways, so this is what she gets. No surprises.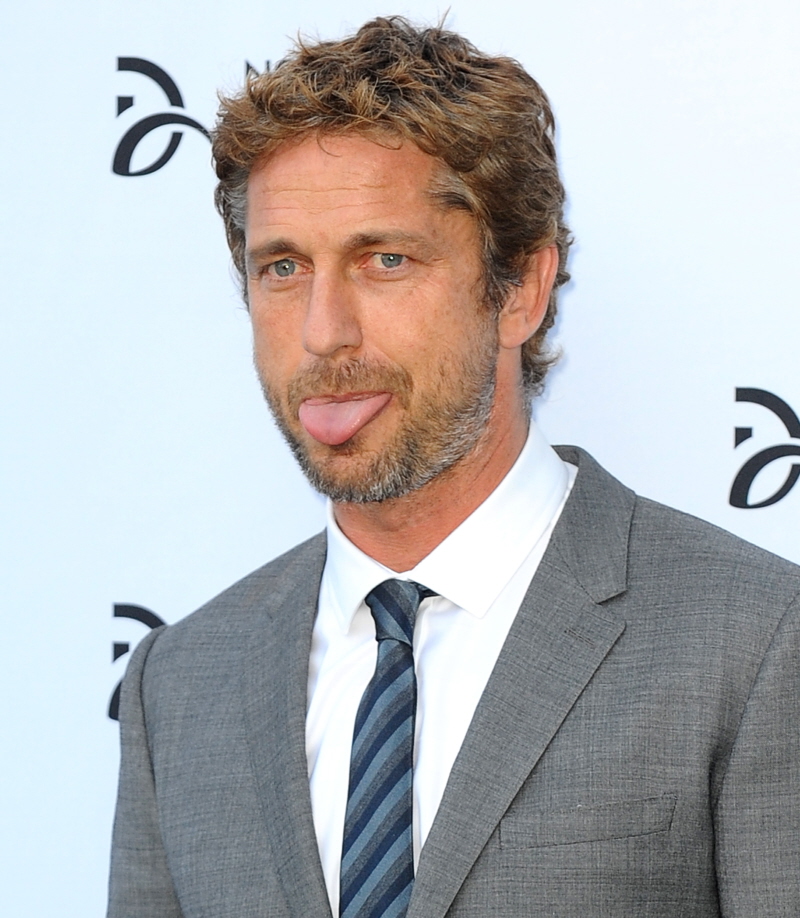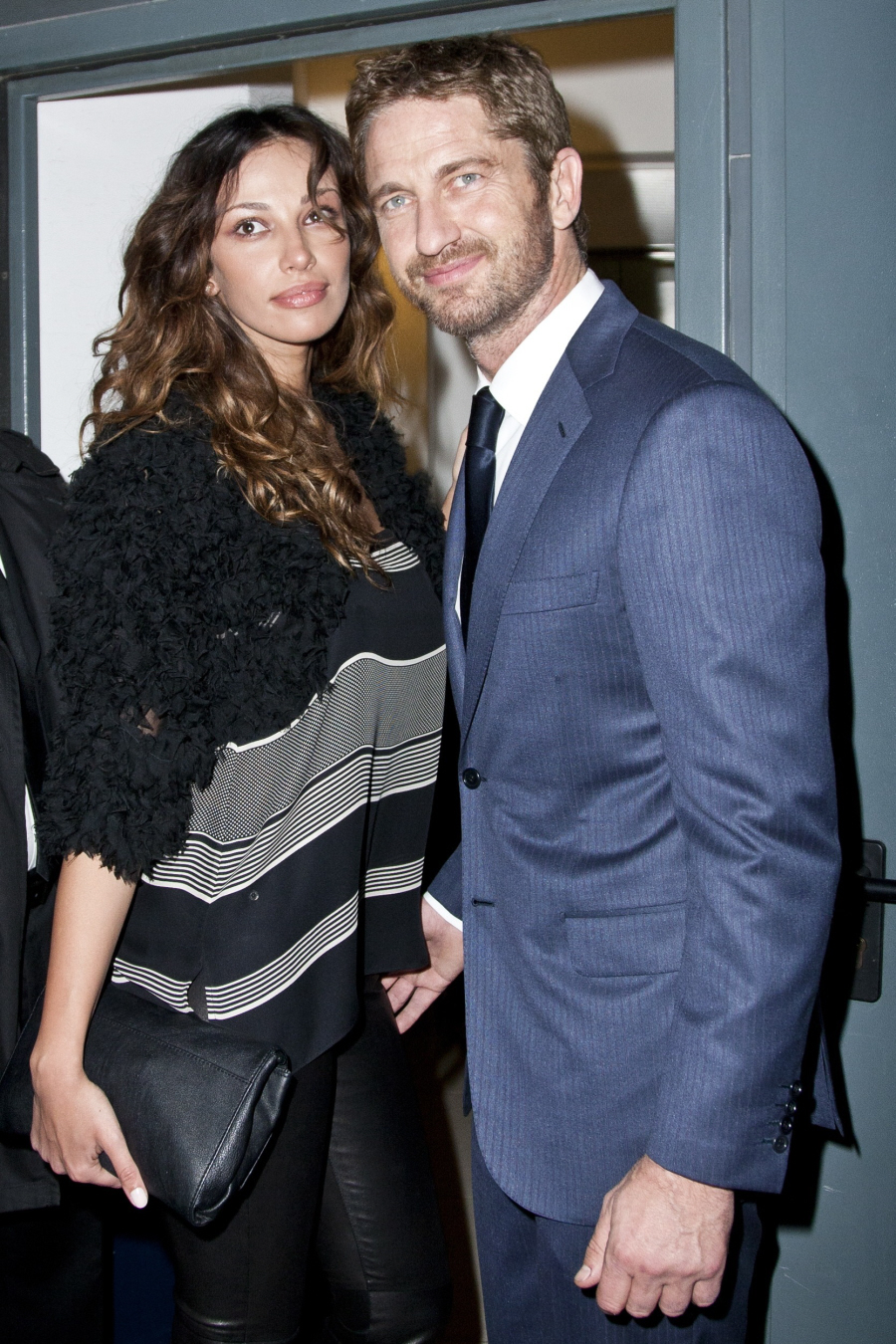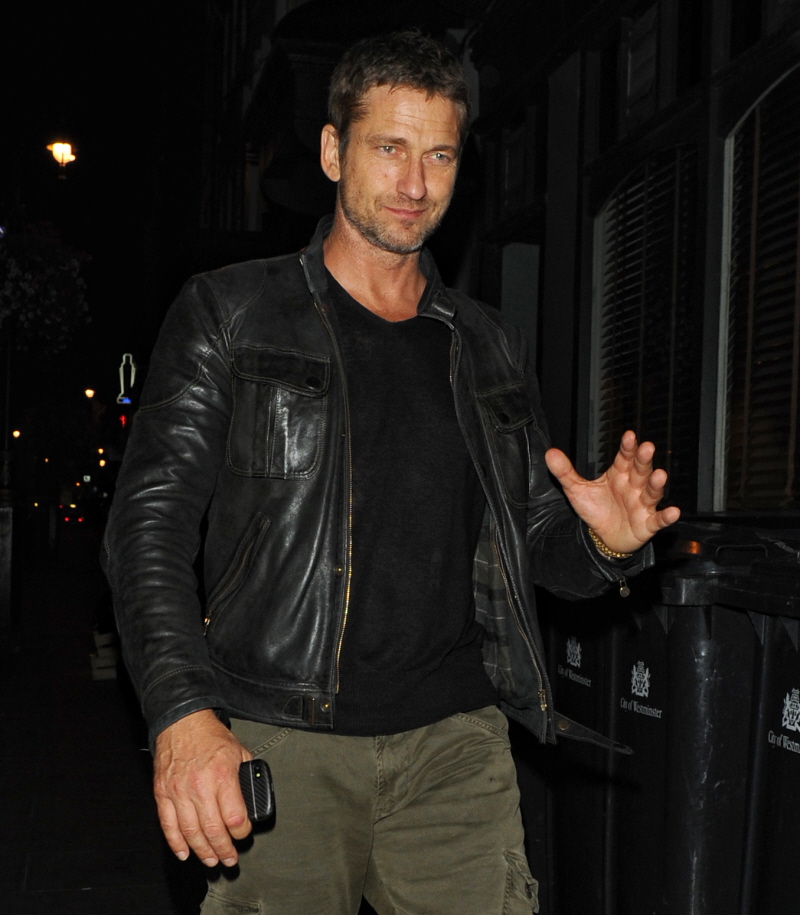 Photos courtesy of WENN.