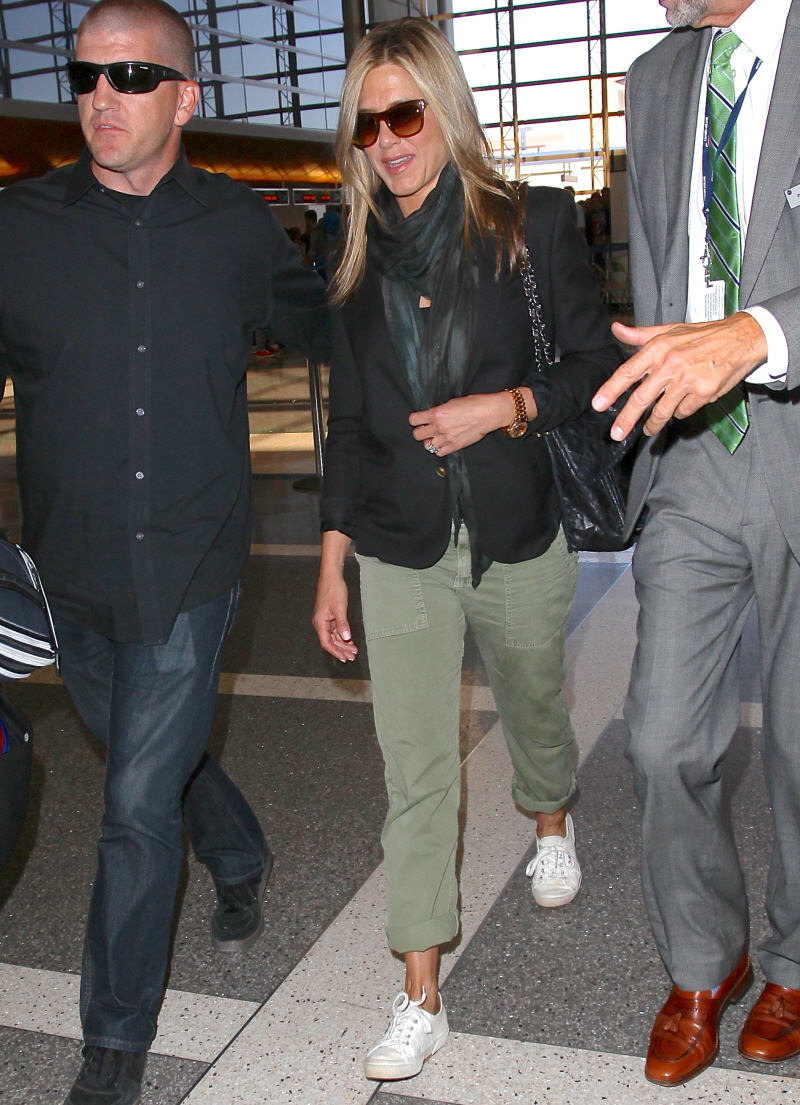 These are just more photos of Jennifer Aniston at LAX two days ago – we had some of those photos yesterday too. And the photos of Angelina Jolie are from a few days ago, where Angie was in England, about to take a helicopter ride somewhere. So, it seems like both Angelina and Jennifer were headed to England or in England around the same time. But if – gasp! – they were on the same plane? Well, that would have happened if not for some very devoted Uncool Bermuda Triangle Watchers.
Safe to say these two narrowly missed what may have been a sufficiently awkward moment. E! News has learned Angelina Jolie and Jennifer Aniston were both scheduled to be flying first class on the same British Airways flight—unbeknownst to the actresses—out of LAX to London's Heathrow airport Sunday night.

But according to a well-placed source at Heathrow, an employee realized the flight might be awkward for Brad Pitt's current and former partners and informed Camp Aniston about the potentially uncomfortable situation.

Jennifer's schedule was subsequently changed, and she flew out Monday instead.

Sources also insist both ladies were blissfully unaware of the reason behind the switcheroo and had no idea they were originally meant to be on the same flight. But that's not all that seemingly went down so the twosome could avoid each other.

While Brad and Angie and Jennifer all typically stay at the same luxury hotel when traveling to central London (Pitt and Aniston used to stay at the high-end hotel when they were married, and the We're the Millers star has remained loyal to the establishment since their split), E! News has learned both parties have opted to stay somewhere else this time around.

Hmmm.

It's unclear whether the mother of six and Justin Theroux's other half chose different locations to evade each other or whether other places were simply more convenient for their work.

Although Aniston has clearly moved on with her fiancé, she previously opened up about her painful and public split from Pitt to Vogue magazine in 2008, admitting their 2005 divorce was much more amicable than the tabloids claimed while seemingly throwing some shade at Angie.

"I mean, in the end, we really had an amicable split," she told writer Jonathan Van Meter, who also wrote the famous Jolie cover story, where Angie detailed how she and Brad fell in love on the set of Mr. & Mrs. Smith. "It wasn't mean and hateful and all of this stuff that they tried to create about Brad can't talk to Jen and Jen can't talk to Brad because this person won't allow it. It just didn't happen. The marriage didn't work out. And pretty soon after we separated, we got on the phone and we had a long, long conversation with each other and said a lot of things, and ever since we've been unbelievably warm and respectful of each other."

Still, she added, "That stuff about how she [Angelina] couldn't wait to get to work every day? That was really uncool."

Here's hoping the pair's next airport adventure goes a bit smoother.
It's so weird to me that some Aniston-loonie or Bermuda Triangle Obsessive working for British Airways would actually call Aniston's people and tell them that Aniston and Jolie were booked on the same flight. I mean… really? No, seriously: really? That really happened? Here's what I wonder: what was that British Airways employee supposed to be doing instead of checking the first-class passenger list for possible catfights?
As for Aniston and Jolie not wanting to take the same flight and not checking into hotels close to each other… I would imagine that there is some coordination between the camps over the years, mostly because Brad, Angelina and Jennifer have all been at the same events at the same time or close by. I think Brad and Jennifer are both going to be at the Toronto Film Festival this year too, right? He'll be in town for 12 Years a Slave and she'll be in town for something.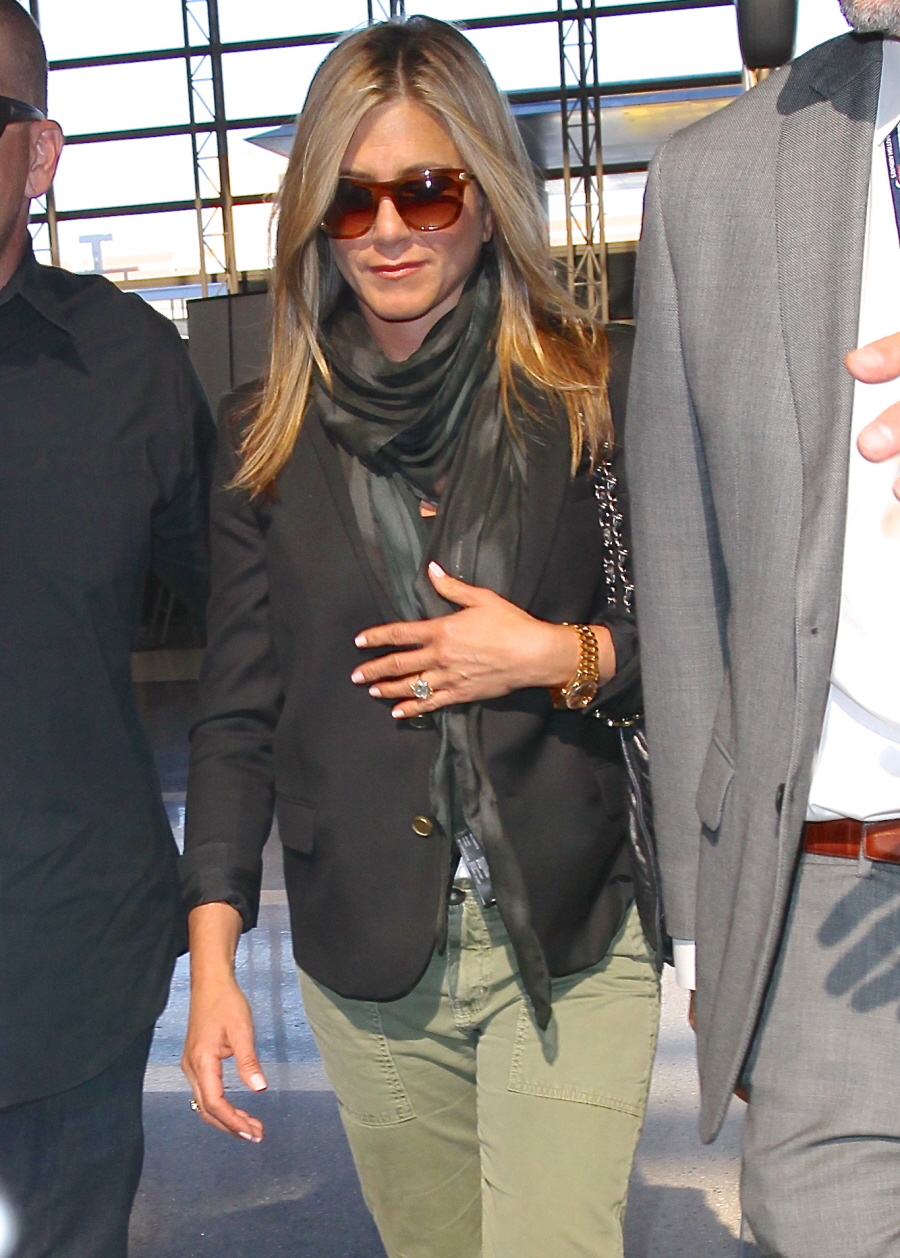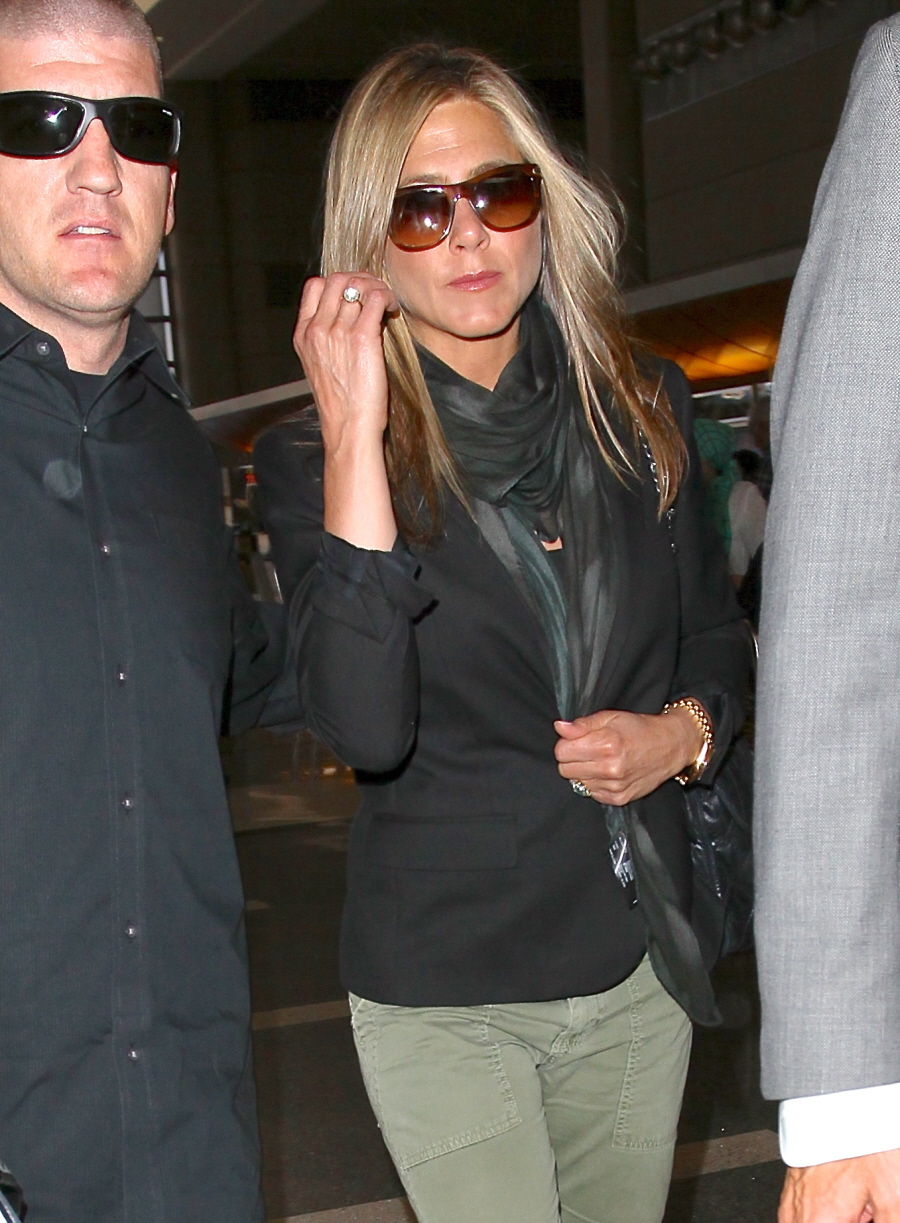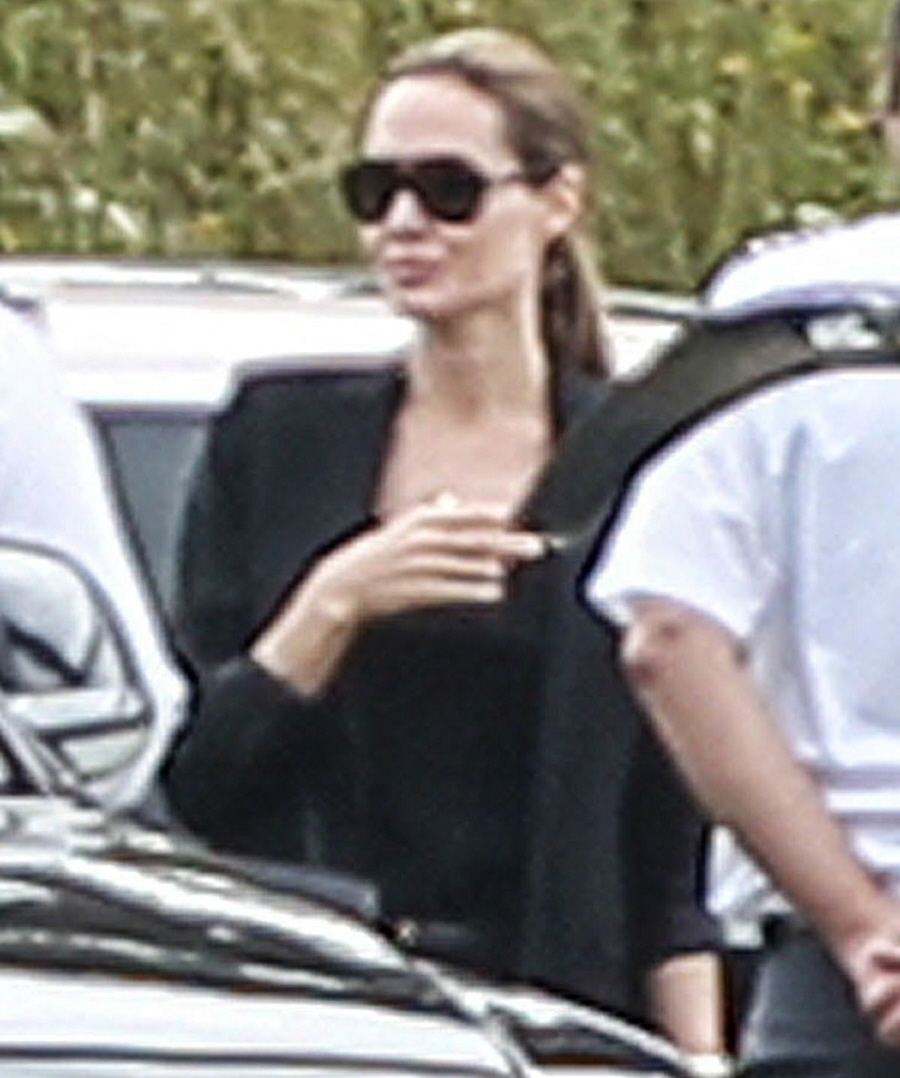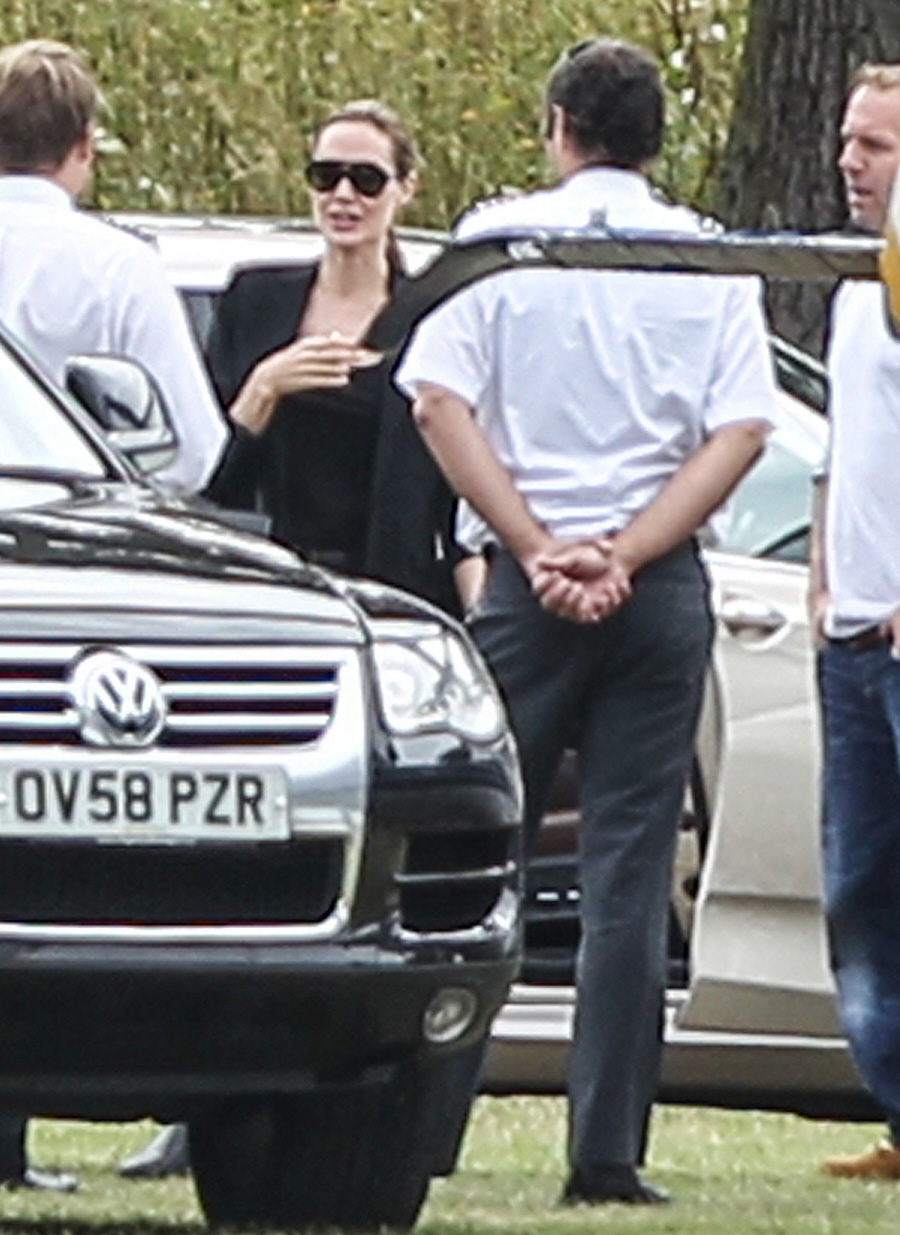 Photos courtesy of WENN, Fame/Flynet.