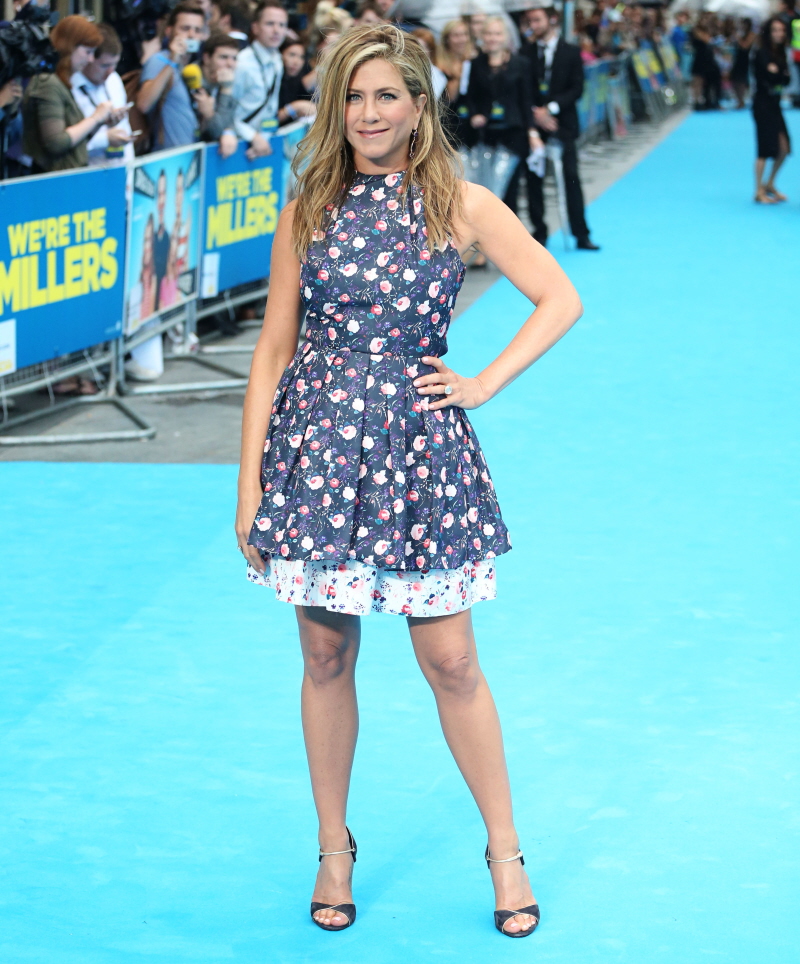 Here are some photos of Jennifer Aniston and Jason Sudeikis at the UK premiere of We're the Millers last night in London. Jennifer looks different to me. Like… she de-bloated. I don't mean that in a harsh way at all, and "bloated Aniston" is still very, very slender with a great body. But she just looks sleeker here, right?
It also helps that Jennifer got out of her comfort zone with her styling. Instead of a little black dress or something that makes her look like a 90s bridesmaid, Jennifer wore a PATTERN. This dress is the blue version of a Christian Dior Resort 2013 which was shown on the runway in a soft orange – you can see the original here. I like the pattern of the runway look more than this. The blue feels like… wallpaper, or a fussy comforter. The silhouette is different for Jennifer too. I don't have any strong feelings about it, other than I'm glad to see her change something. I think she was aiming for "sexy bedhead" with her hair, but she looks like she just came out of a wind tunnel.
On the red carpet, Jennifer spoke to Metro UK about how much fun she had playing a stripper. She said: "Do you love me being dirty? I appreciate that! I had fun… It's nice to be bad once in a while. Working with this cast and the luck we had – they're people I respect and love. It's a funny movie." Blah.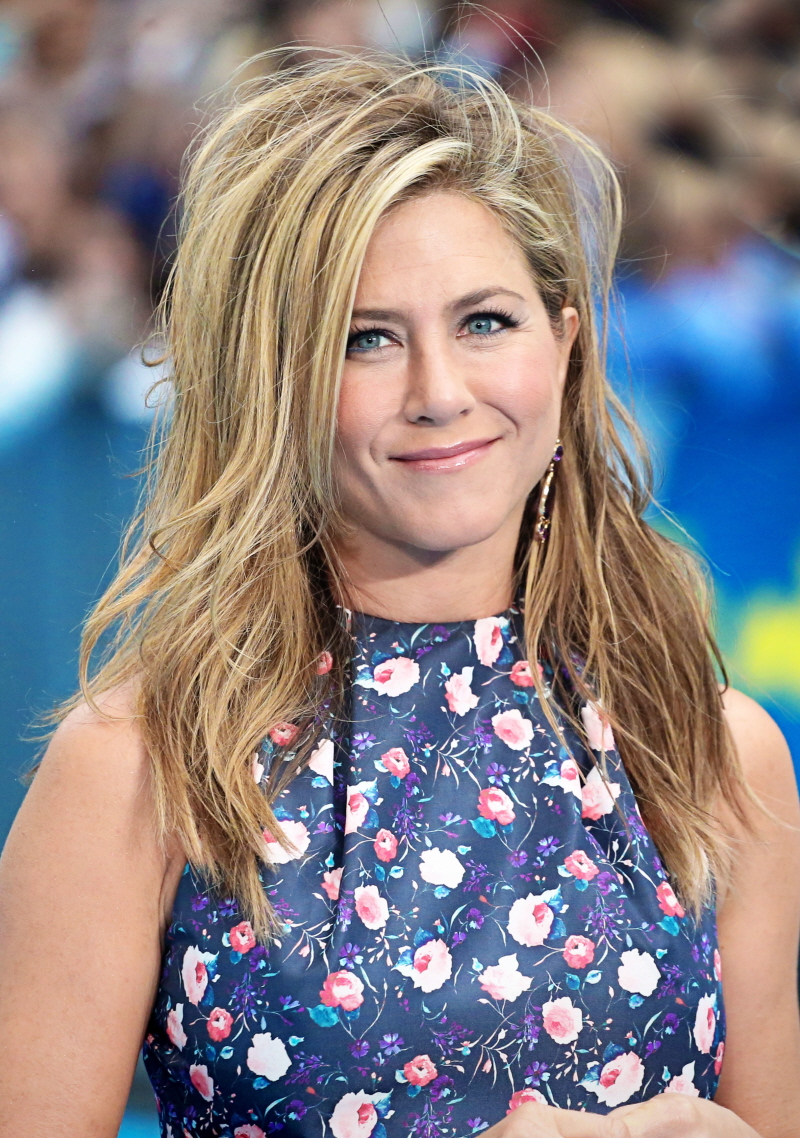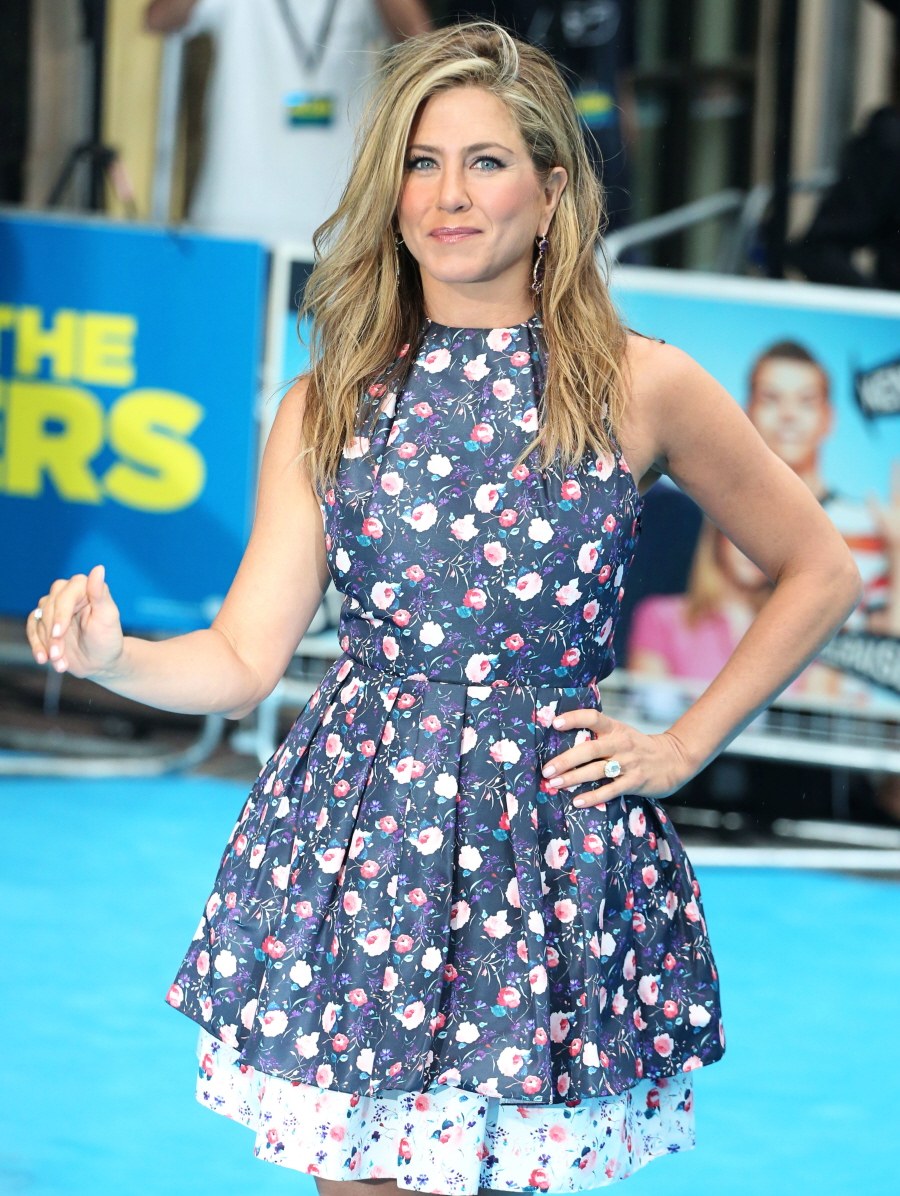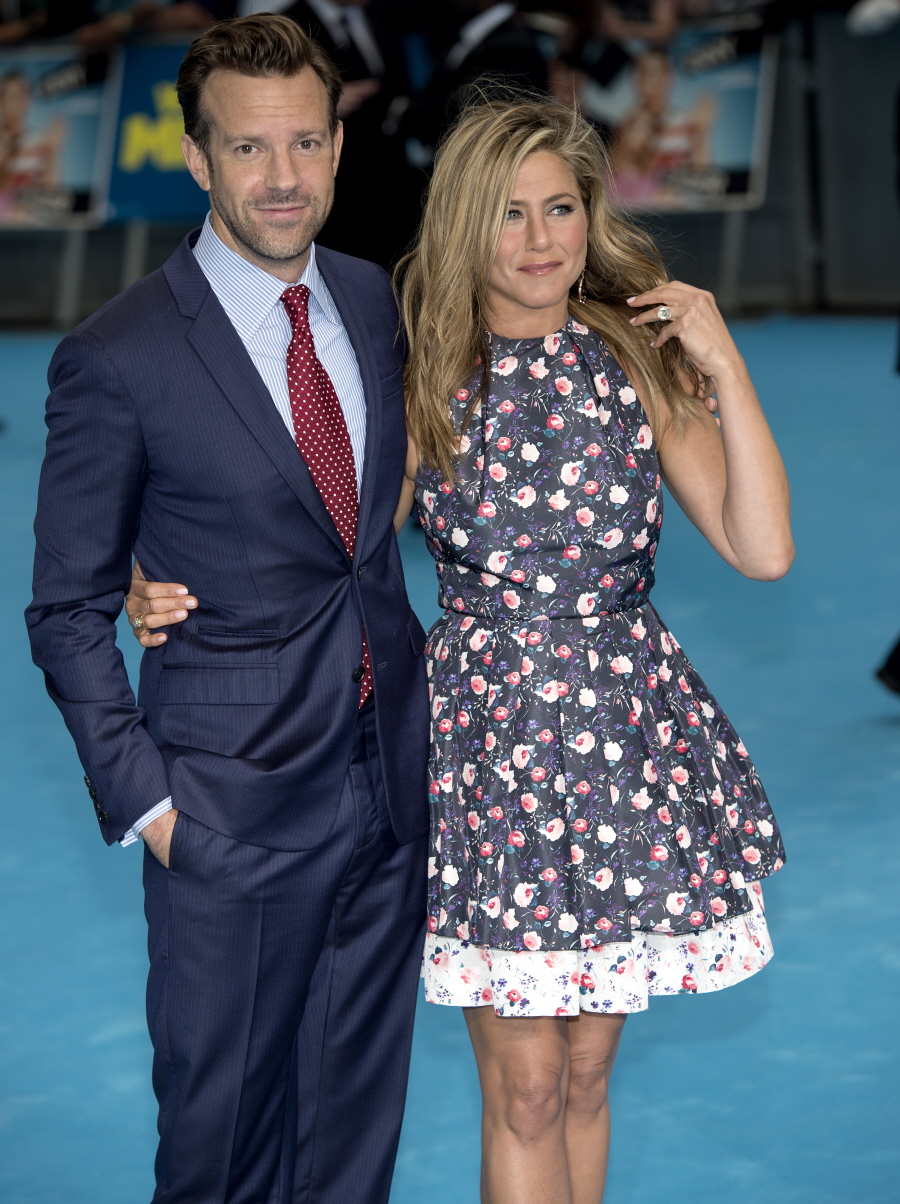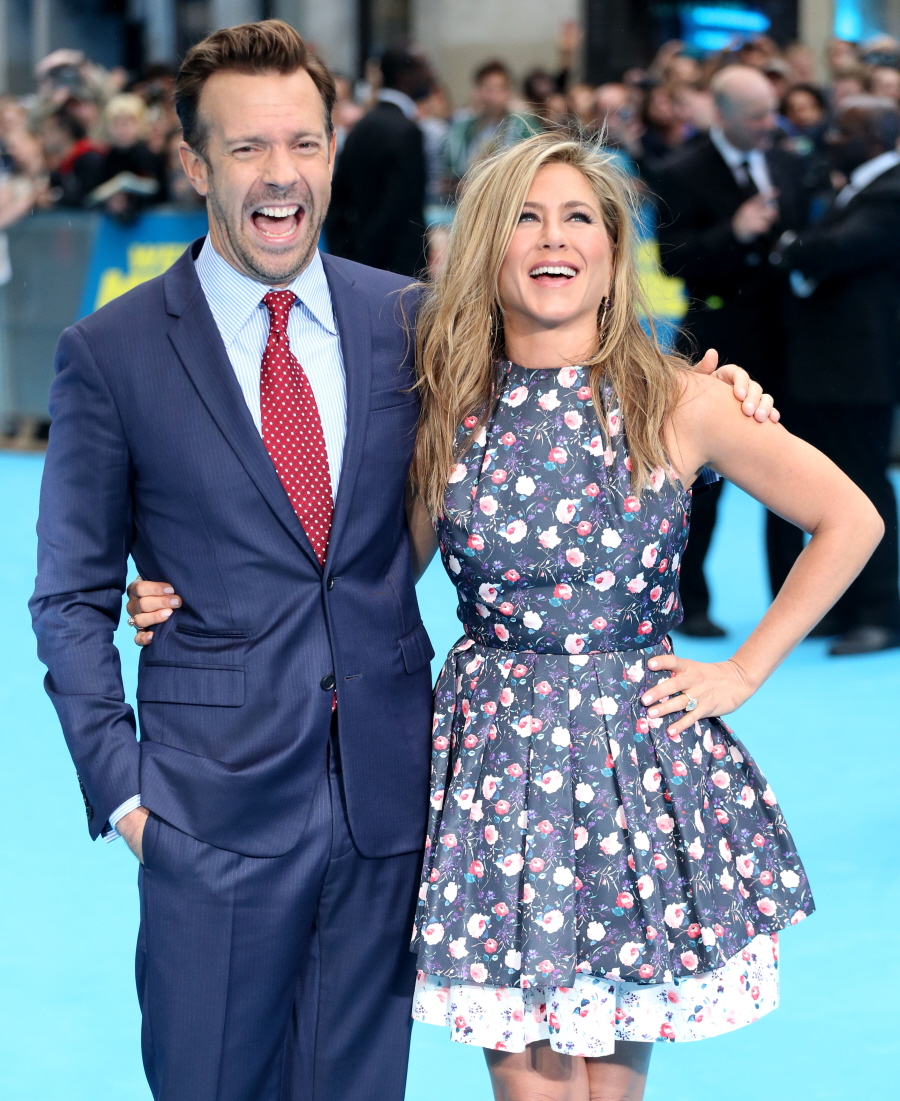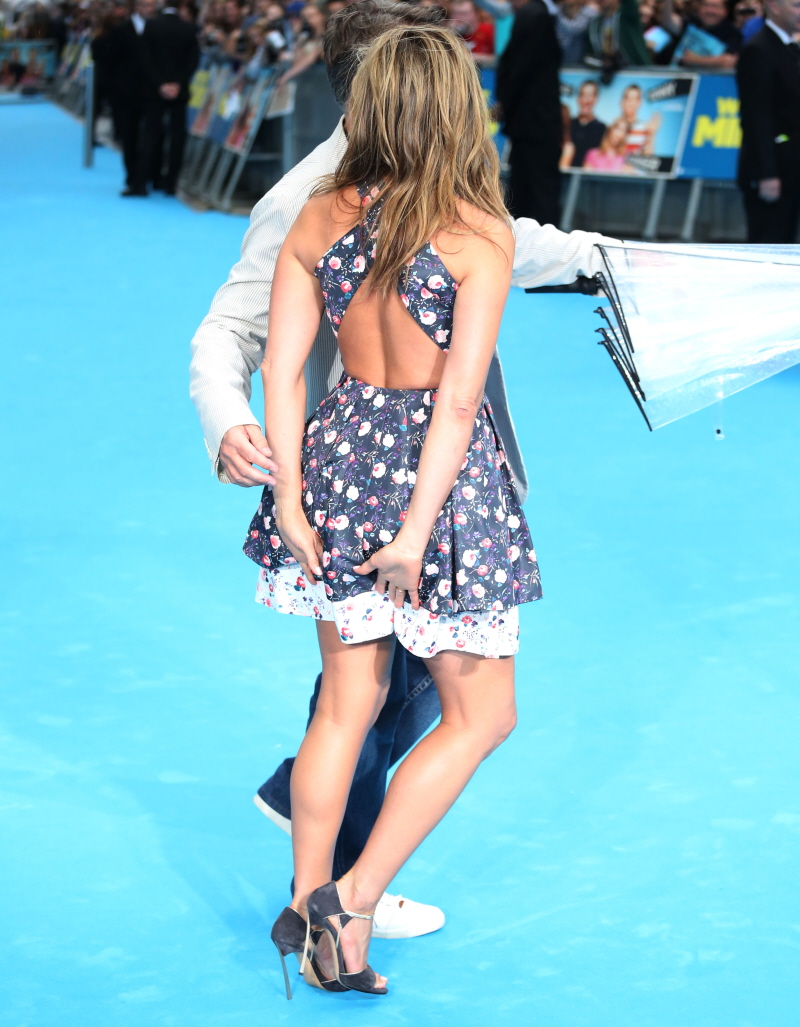 Photos courtesy of WENN.