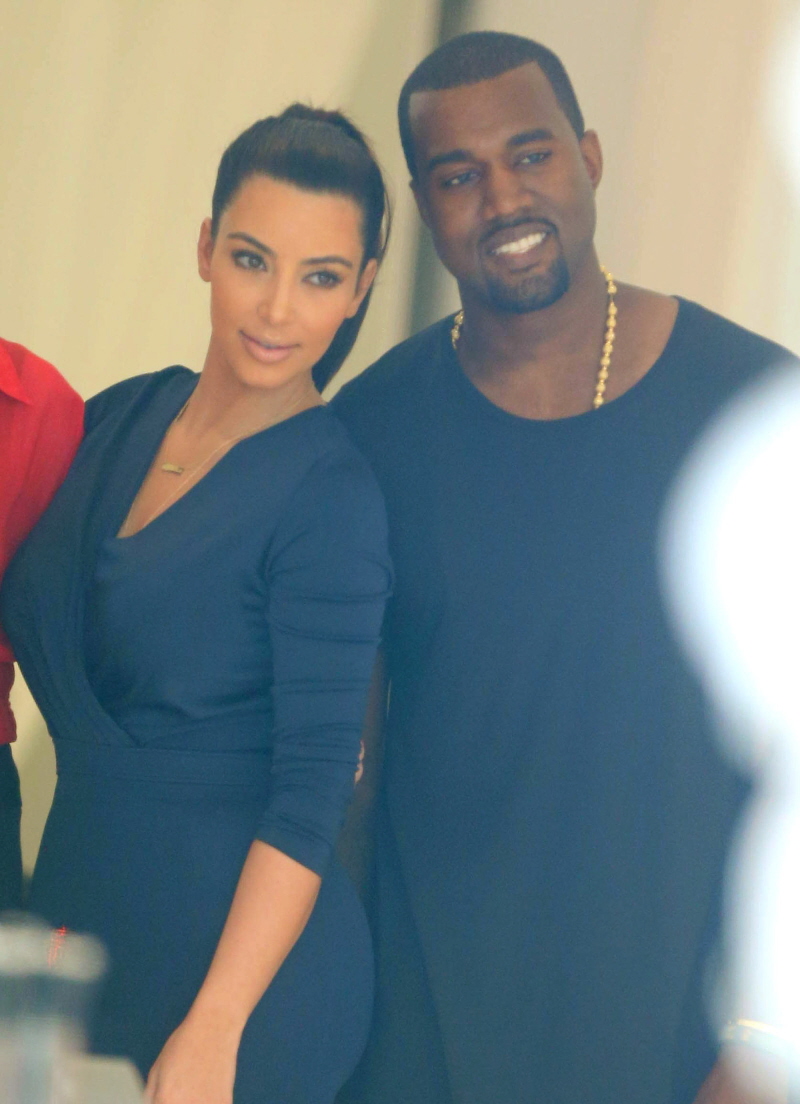 Ugh. Alright, let's do this. Yeezus Kardashian Super-Post! First off, Kim Kardashian and Kanye West spent the weekend in Oklahoma. They brought baby North West too! They flew to Oklahoma to attend the funeral of Kanye's grandfather, Portwood Williams Sr., who died at the age of 98 (long enough to see his grandson have a baby with a Kardashian). Kim had actually met Portwood before – Kanye took her to meet his grandpa months ago as well. When you start going to the funerals of your significant other's family members, that's when you know the sh-t is real. Truth.
You also know it's real when your baby-daddy agrees to appear on your main pimp's talk show. Yes, Kanye West has agreed to do an appearance on Kris Jenner's talk show. Et tu, Yeezus?
Kris Jenner's talk show will be ending its trial run with a VIP guest! A source confirms to Us Weekly that Kanye West has taped an appearance on Kris, where he talked about his relationship with Jenner's daughter Kim Kardashian and their 2-month-old baby girl, North.

West, 36, taped his special interview with Jenner, 57, in Culver City, Calif. on Monday, Aug. 19. The insider tells Us the rapper is "really bringing it" for the interview and opens up about the baby, living with Kris Jenner, his relationship with the press and love for Kardashian.

West even joked that he's been "so in love" with Kim, whom he began dating in April 2012, that he thought about "playing sports." (Kardashian, 32, was previously married to NBA player Kris Humphries and dated NFL player Reggie Bush.)

A second source tells Us that West's exclusive interview will air Friday, Aug. 23, which is the finale episode of Jenner's six-week trial summer run.

Kardashian already made a surprise appearance on her mom's show on Aug. 2 — but only via a video message. The new mom kept her post-baby body hidden by only showing her face in the tape. "Hey mom, I just wanted to say congratulations on your new show," she said. "I'm sorry I couldn't be there in person, but I'm just loving life a little bit too much at home right now."
Dear Yeezus: WTF? What is going on? Did Kris Jenner catch you burying a body or something? Is this a blackmail situation? Blink twice if you need an escape route.
Let's see… what else… Life & Style is doing this insane special book/magazine thing called "The Making of a Kardashian" and they've been teasing it for a few weeks now. Yesterday, we were sent this story in which a "source" claims: "Kim had lipo on her legs and the doctor moved the fat into her butt. That's why it didn't show up on the X-ray." They also got a doctor to say on the record that Kim's butt looks "augmented".
And finally, Kim posted this – a dinner party (except there's no food) in which Drake and Kanye are in attendance, listening to a very young girl sing:
Aug 18, 2013 | Hold on, we're going home #JustARegularFamilyDinner by KimKardashian on Keek.com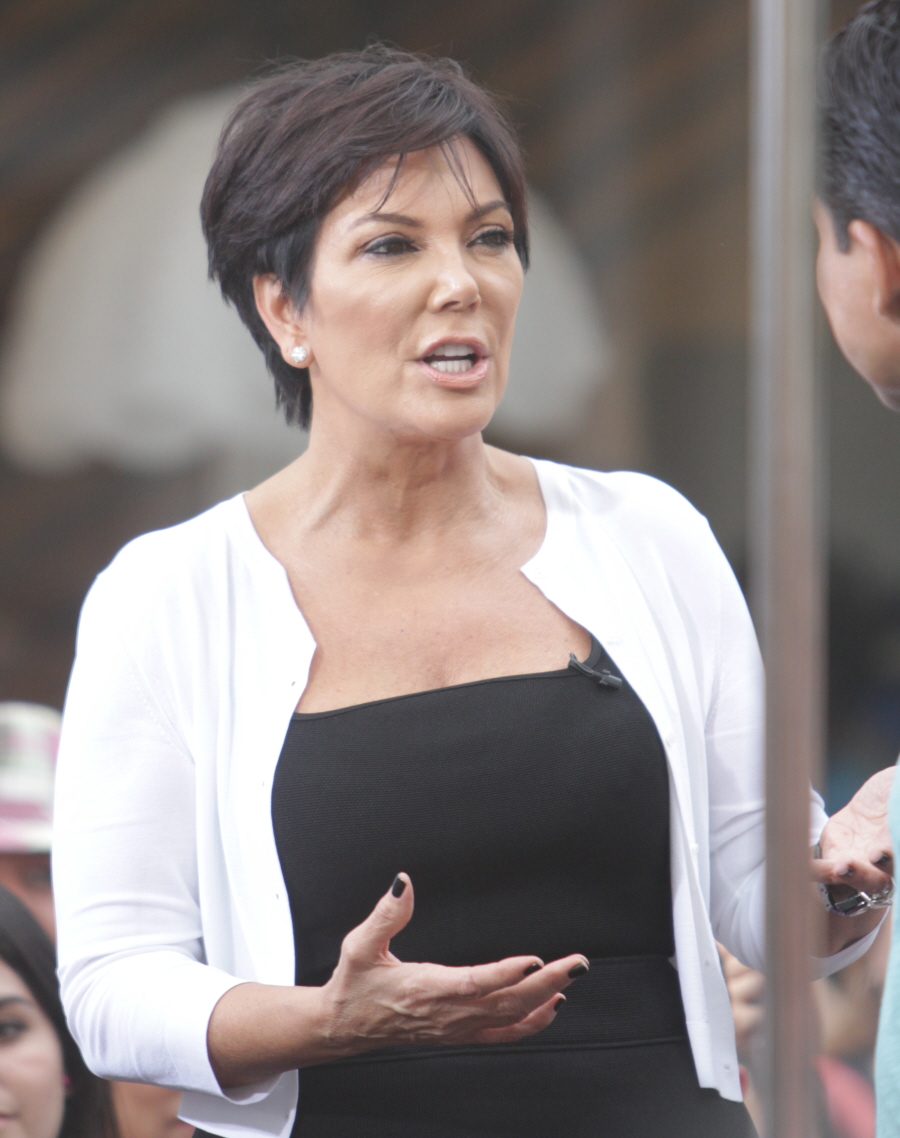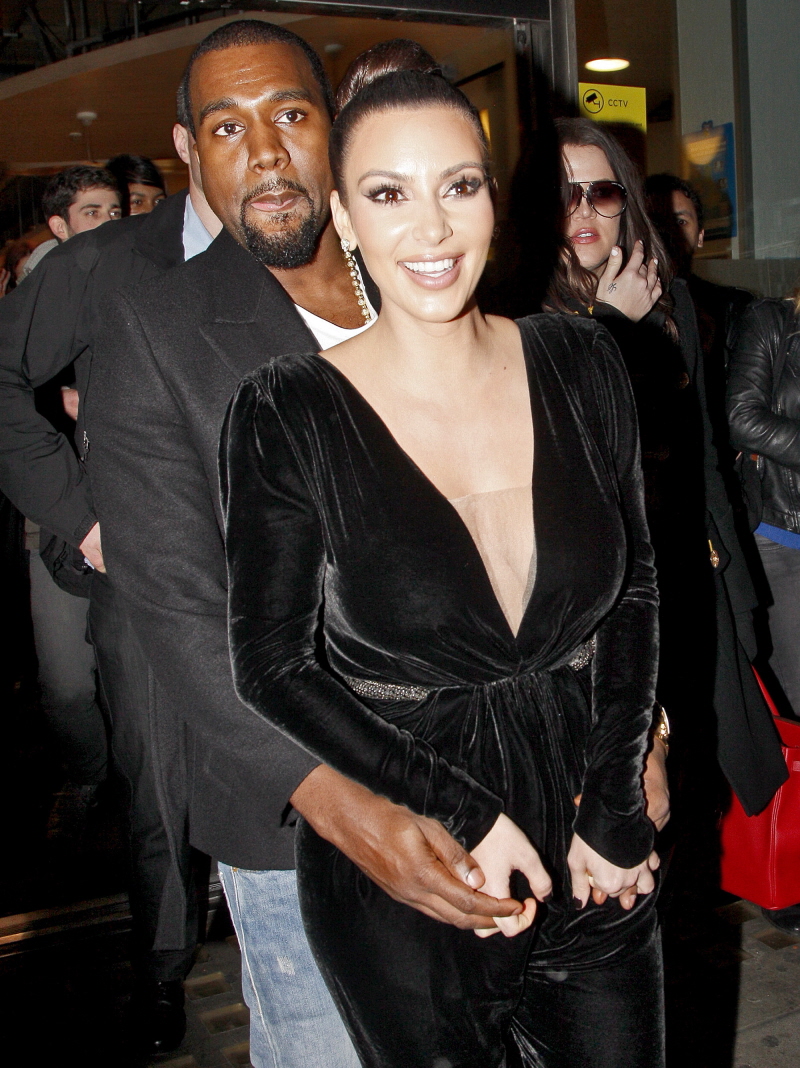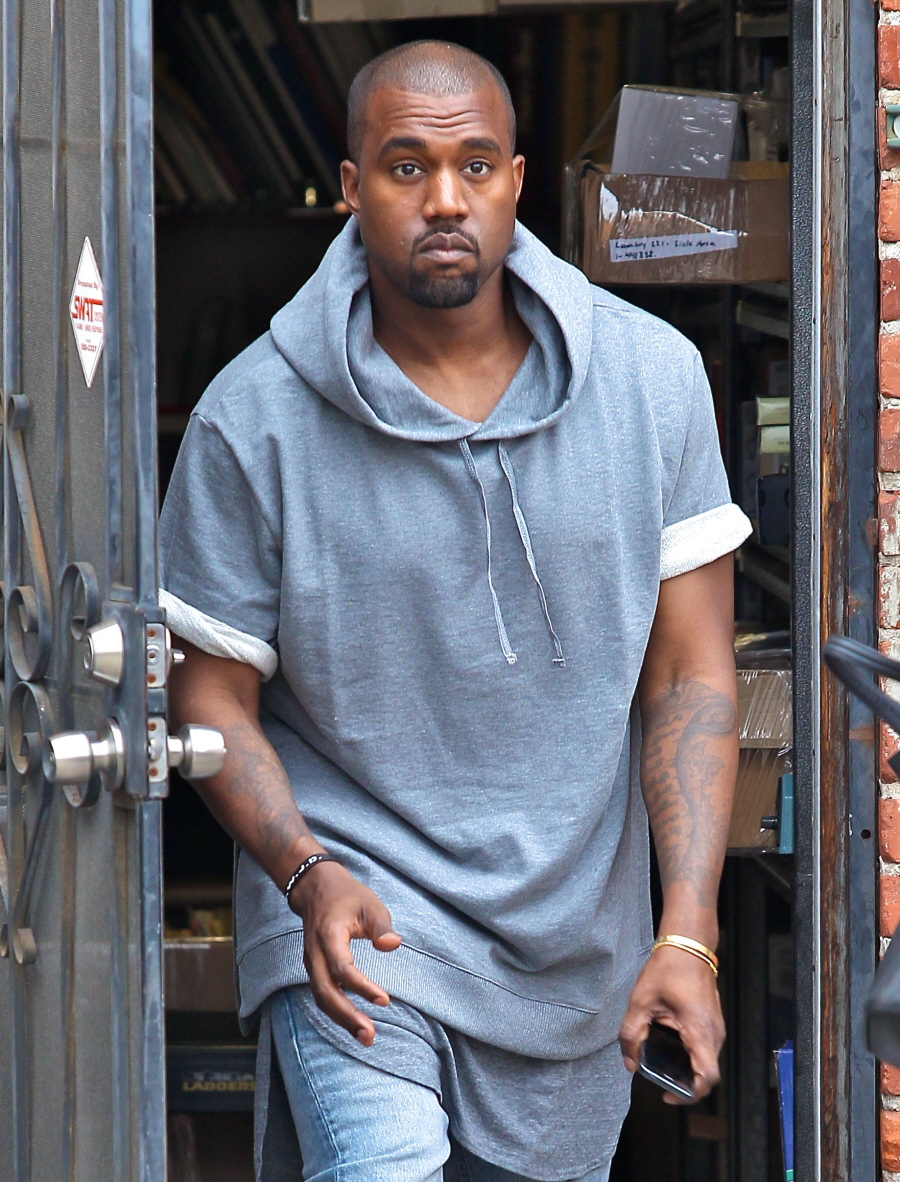 Photos courtesy of WENN.