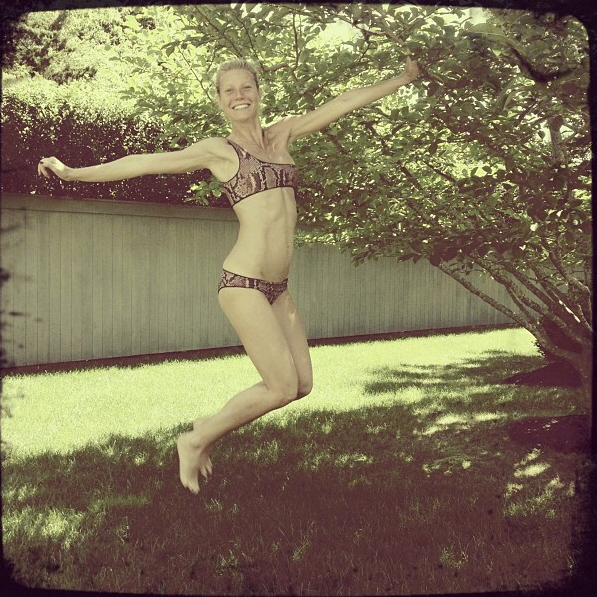 Did you know that Gwyneth Paltrow has taken a break from her Goop-letter for weeks and I'm only realizing it now? I'm not surprised – from what I remember, Gwyneth always takes a "Goop holiday" for the month of August, if not longer. Because writing one blog post a week is super-exhausting, you guys. For real. After I write one post (and Goop and I are the same, we cut-and-paste a lot of stuff), I need to soak in a tub full of diamonds and champagne too.
Anyway, her last Goop-letter was all about Honesty and The Truth and Living An Honest Life. And it got me thinking about whether or not Gwyneth is an honest person. Part of the controversy around Gwyneth's last cookbook (and the promotional tour for her cookbook) was that she was advocating for a complete elimination diet (only she didn't call it that). She told stories of taking eggs, dairy, pasta, bread and rice out of her children's diet and out of her own and everyone was like "OMG, are you insane?" And then Goop came back and was like "That's not what I meant" even though it was exactly what she meant and exactly what she was shilling in her cookbook. So much for honesty.
Since that kerfuffle, Goop has been talking up the idea that OF COURSE she eats meat and pasta and she drinks and smokes and all of that, and she has no idea where anyone got the idea of any kind of elimination diet. So does she really practice what she preaches? Or are we not even clear on what exactly she's preaching these days?
Gwyneth Paltrow gives new meaning to the phrase "veg out." The actress, 40, has worked hard to get the body she has now, and she's determined to keep it — even if that means eating just steamed veggies while everyone around her chows down on pasta and pizza.

That was the scene at New York eatery Serafina East Hampton on Aug. 20, when Paltrow and her husband, Coldplay frontman Chris Martin, took kids Apple, 8, and Moses, 6, to dinner with a couple of friends. A source tells Us Weekly that the group ordered a carb-filled feast, but that the Oscar winner didn't indulge in any of it.

"Gwyneth didn't touch the carbs," the source notes. "She only ate the steamed vegetables. So everyone else had a pizza and pasta feast while she ate her vegetables and drank sparkling water."

Her family, meanwhile, had no qualms about loading up. After digging into plates of spaghetti and pizza margherita, they sampled several of the restaurant's desserts, including chocolate souffle, apple pie, and ice cream.

"They seemed really happy, lots of smiles," the source tells Us of the group.

Paltrow has said in the past that her attitude toward food changed after her dad, Bruce Paltrow, got sick several years ago. "I began to consider the effects of food when my father was diagnosed with throat cancer in 1998," she told Beach magazine earlier this year. "I started to research anti-cancer diets in hopes that he would try to hit it from all angles."

When Bruce died in October 2002 at age 58 due to complications of the cancer and pneumonia, Paltrow decided to eliminate dairy and gluten from her own diet.

"It's about being mindful about what you are putting in," she explained. "Good whole foods are the way we have eaten for generations. It's amazing how good you feel when you just cut out the processed stuff."

That said, the Goop founder does have her guilty pleasures. "I love Starbucks — I'll have a cappuccino," she confessed to British Cosmopolitan in July. "My guilty snack in the U.K. is cheese, and in America, things on buns: a lobster roll and French fries, or a turkey burger with cheese."
Whenever I think about subsisting on only steamed veggies for the rest of my life, I think about how it's not always about the quantity of years one lives, but the quality. This story represents a certain kind of hell for me – the idea that I would have to sit around and sip water and nibble on steamed cauliflower while everyone around me ate pasta and pizza and ice cream and chocolate. Should we applaud Gwyneth's strength of will? Or should we pity her? Because you know what? I would rather have a few extra pounds and eat the dessert rather than do what it takes to look like Gwyneth. And I think most people feel that way. Wait, did I say "people"? I meant "peasants". Most peasants feel that way.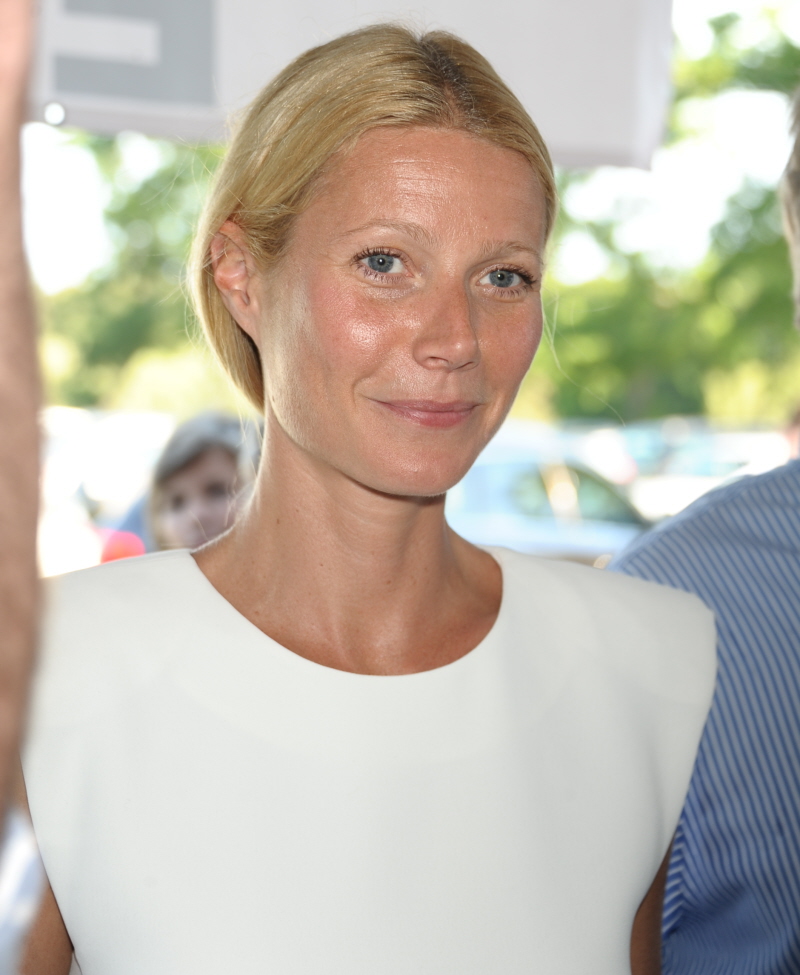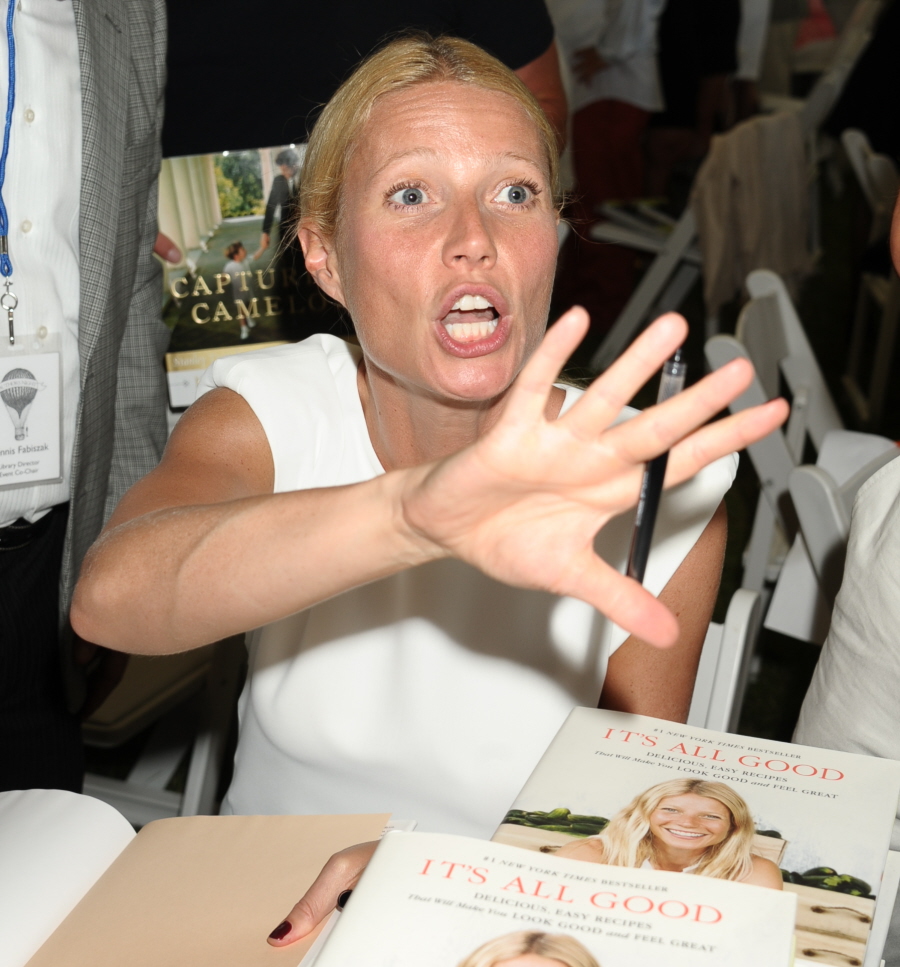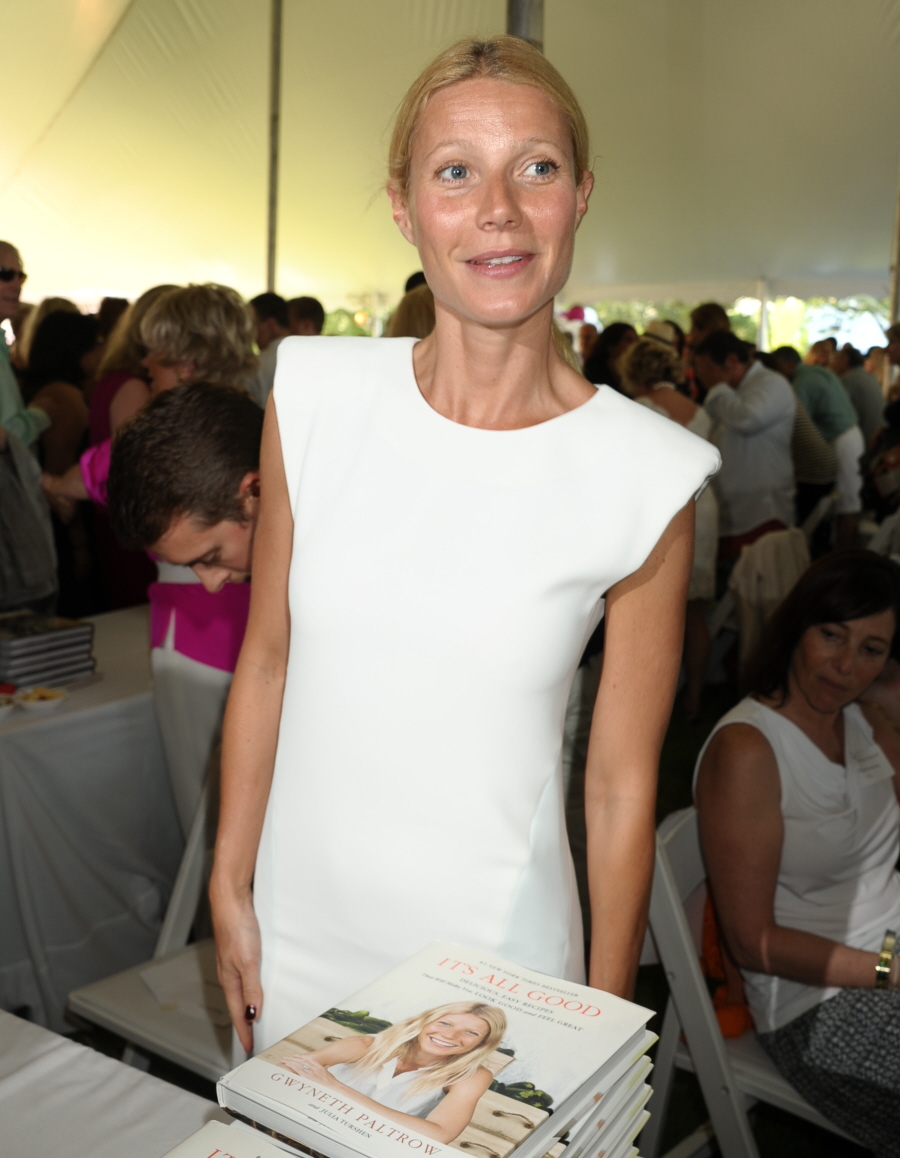 Photos courtesy of WENN, Stella McCartner's Instagram.