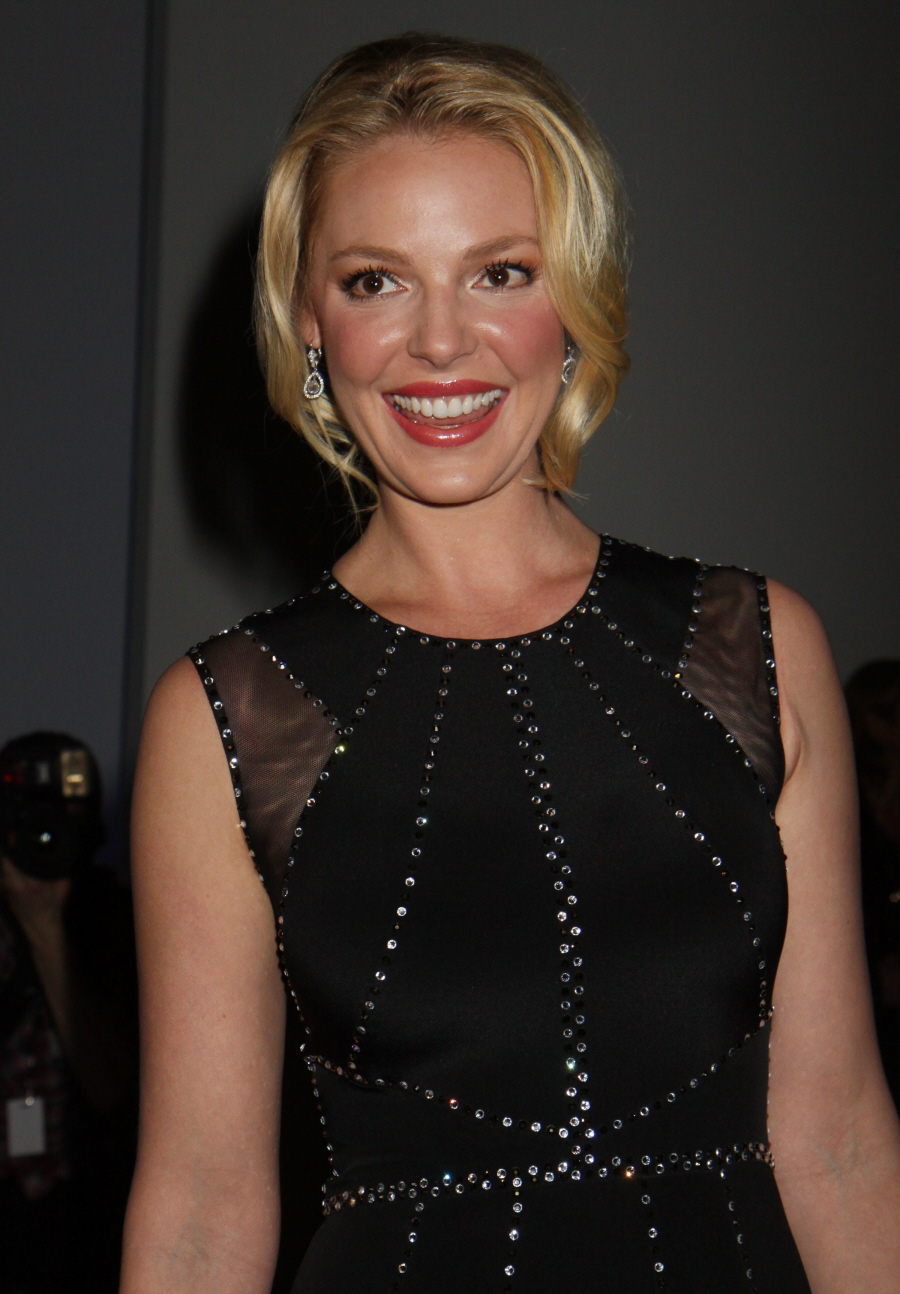 Is Katherine Heigl broke? I doubt it, although I don't think she's had a lot of money coming in lately. In 2011, she only appeared in one movie – the ensemble film New Year's Eve. She probably wasn't paid that much for it, and by "that much" I mean "maybe $1 million?" Then in 2012, she again only appeared in one film, her attempt at starring in the Stephanie Plum franchise, One For the Money, which did not bring in the money at the box office. Although I'm sure Katherine got a fat paycheck for it ("fat paycheck" = $10 million, maybe?). For this year, once again she only has one film coming out (The Big Wedding) and it's an ensemble. So far, that whole "leaving TV behind to be a movie star" thing hasn't worked out for her, financially or career-wise. But again, "not working out" still means she scores seven-figure paydays once a year.
So what then to make of this Star story? Star says Katherine is having some money problems because she finds it so hard to get work (because of her attitude) and because she and her husband Josh Kelley spend too much money, I guess.
Katherine Heigl's tense departure from Grey's Anatomy in 2010 to become a movie star has backfired, and now she's struggling to keep her family's lavish lifestyle afloat!

"Since her husband Josh is a struggling musician, he hasn't brought in much money over the past few years. So she's stuck holding down the fort," says a close source to the couple, noting that Katherine's notoriously bad attitude is keeping her from landing jobs.

"No one wants to deal with her drama." So Katherine is "taking whatever she can get," including commercial gigs, most recently for Vicks ZzzQuil sleep-aid.

Katherine also has her two adopted daughters, Naleigh and Adalaide to think of.

"She is very anxious about her financial future since her last few films have flopped," explains the tipster, suggesting that Katherine cut herself a big slice of humble pie: Katherine needs to check her attitude and earn respect if she wants to save her career."
[From Star Magazine, print edition]
Whether or not Katherine really is having financial problems, it seems like the biggest problem is her career not her bank account. She really could have been the new Rom-Com Queen, but she blew through her goodwill so quickly, and the hissy fit she threw about Grey's Anatomy made her look especially melodramatic and unprofessional.
But maybe Katherine has learned her lesson. Maybe. A few weeks ago, Deadline reported that Katherine is set to return to television for an hour-long starring vehicle on NBC. Deadline says the drama will be a "procedural [which] focuses on how the CIA handles hotspots around the globe, with Heigl playing an adviser/communications liaison for the U.S. president." The show will be executive produced by her mother/manager. And there-in is the rub. One of the biggest problems with Katherine Heigl is her momager. For real. And I guess this show is supposed to be like "the network-version of Homeland". Homeland, starring Katherine Heigl, executive produced by her mother. Did anyone else roll their eyes?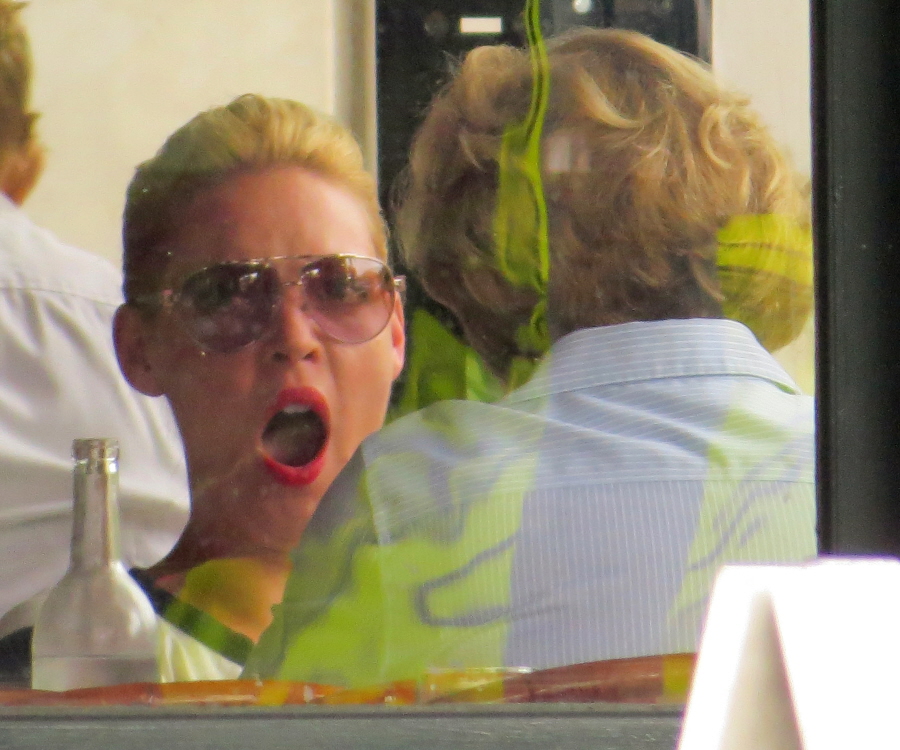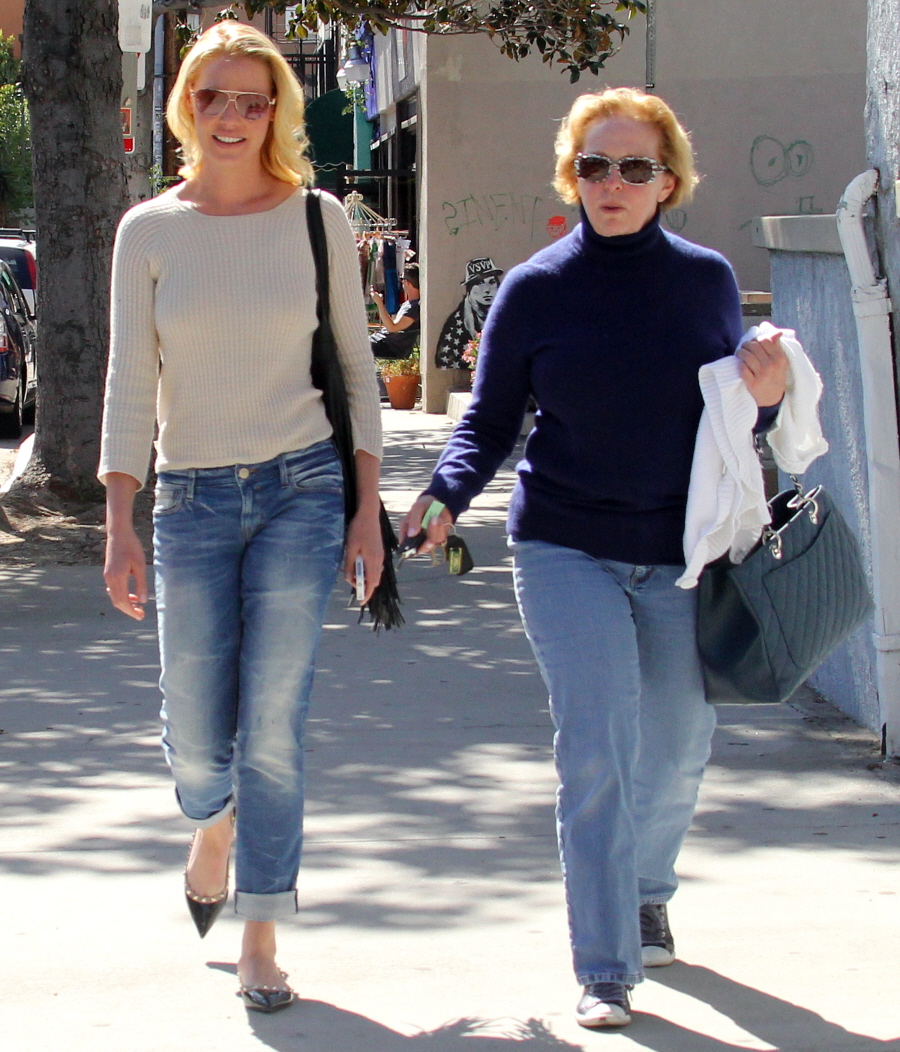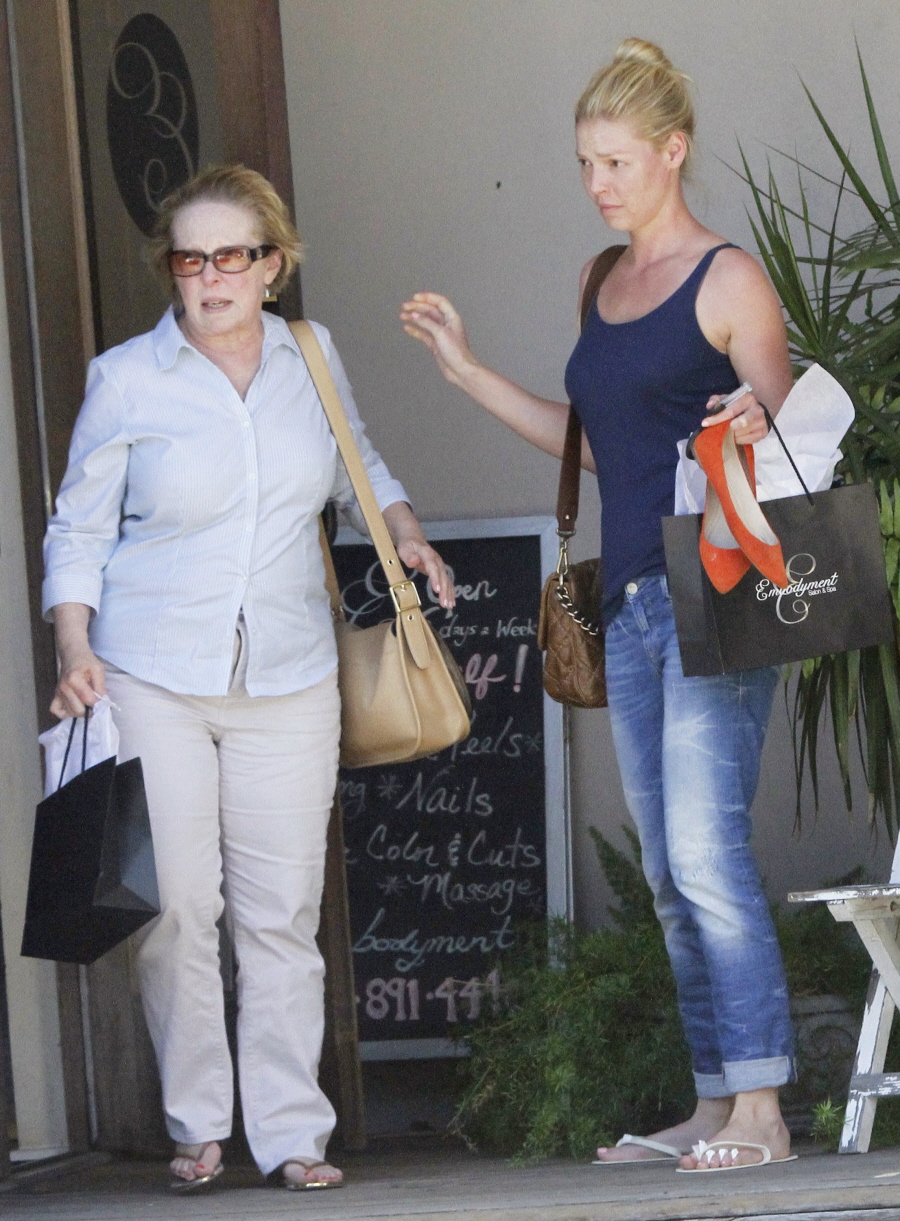 Photos courtesy of Fame/Flynet and WENN.