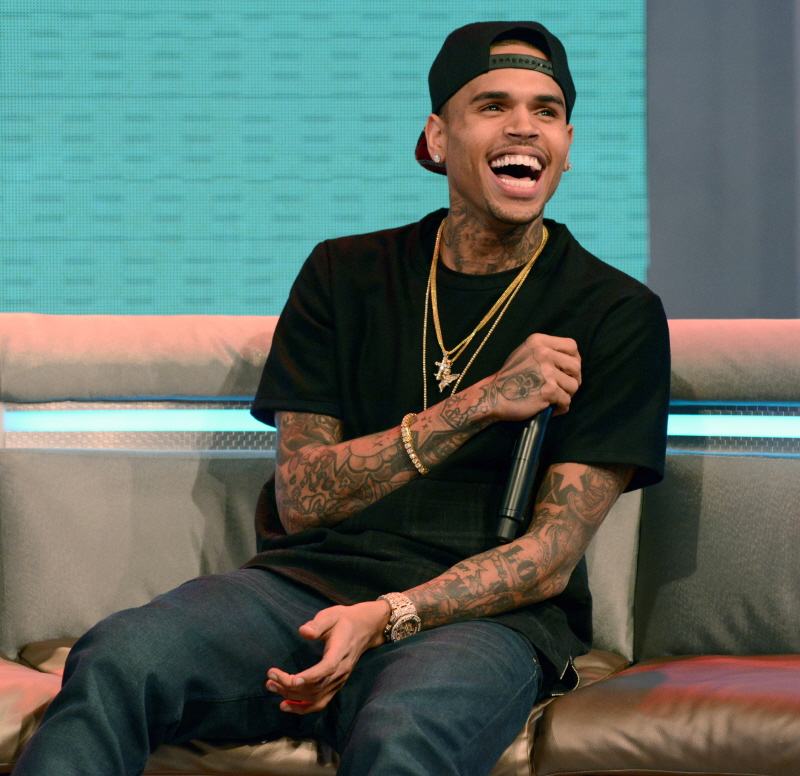 A week ago, Chris Brown was in a court in LA to find out what was going to happen to all of his legal and criminal shenanigans. I've sort of lost the thread of all of the stuff going on with Chris's probation and there was something about a hit-and-run, but those charges were dropped I think. The basic gist of the court appearance was that Chris is not going to prison and I guess he isn't in violation of his probation, although the judge and the DA believed that Chris lied about his court-ordered community service. Chris claims he was doing community service in Virginia, but he was lying about it and so the judge ordered him to complete 1000 hours of new community service in LA County.
Well, our delicate angel Breezy finally made some public statements about his new "sentence". And he made those statements on Twitter, so you know this was not sanctioned by his team. I'm sort of surprised that the tweets – which he made last night – are still up this morning. I'm not going to take a screencap because there is a lot of NSFW and offensive language, but if you want to see the full rant, go here. Here's a heavily redacted version of what he tweeted:
Grow some balls and y'all not being fashionable wit y'all grandmother's curtains on. Any problems… See my "by myself"

Ni–a done 6 months community service wit police and the DA racist ass crying to the judge that I didn't do it. F–k the SYSTEM!

How about y'all take care of all the homeless kids and families on skid row. Promote helping people that are really f–ked up in your city!

Family first! The LAW…last

I paint pics of monsters because its a reflection of u bitcha– ni–as and this bitcha– system!
[Via Chris's tweets]
I'm sorry, but I'm laughing at "the DA racist ass crying to the judge that I didn't do it. F–k the SYSTEM!" It was just a funny way to word that thought. Anyway, poor sucky baby is still so sucky. Sucky baby wants to take his toys and GO HOME because y'all are some racist ass people trying to make Breezy do some work that he ALREADY LIED ABOUT DOING y'all. RACIST.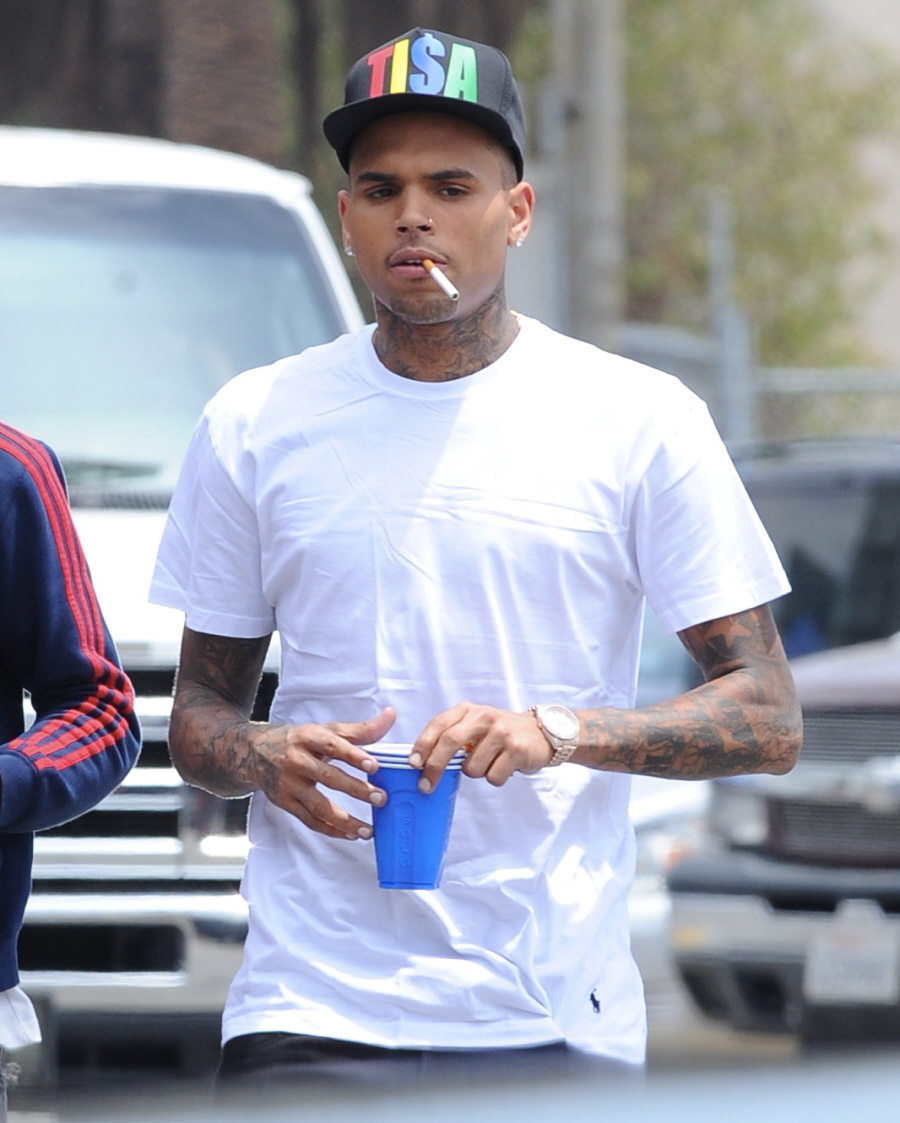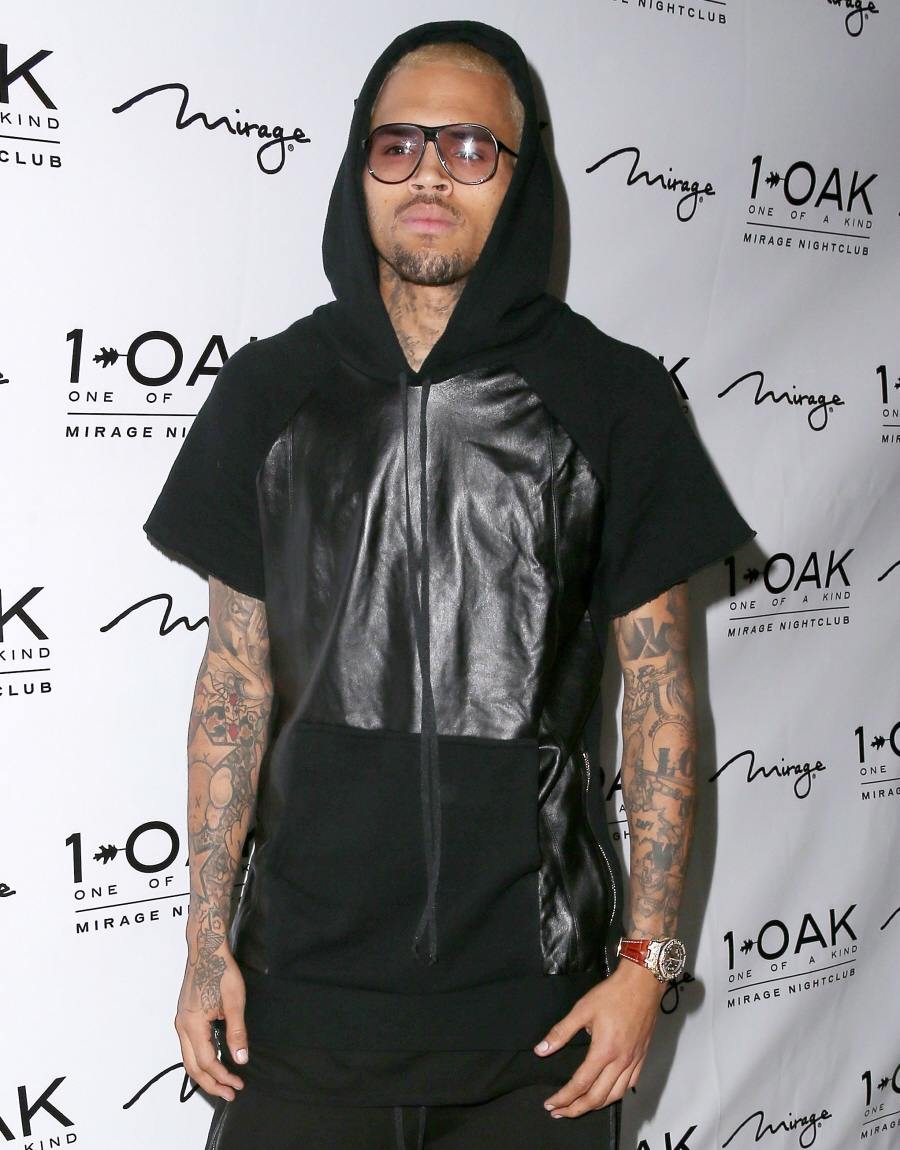 Photos courtesy of WENN.