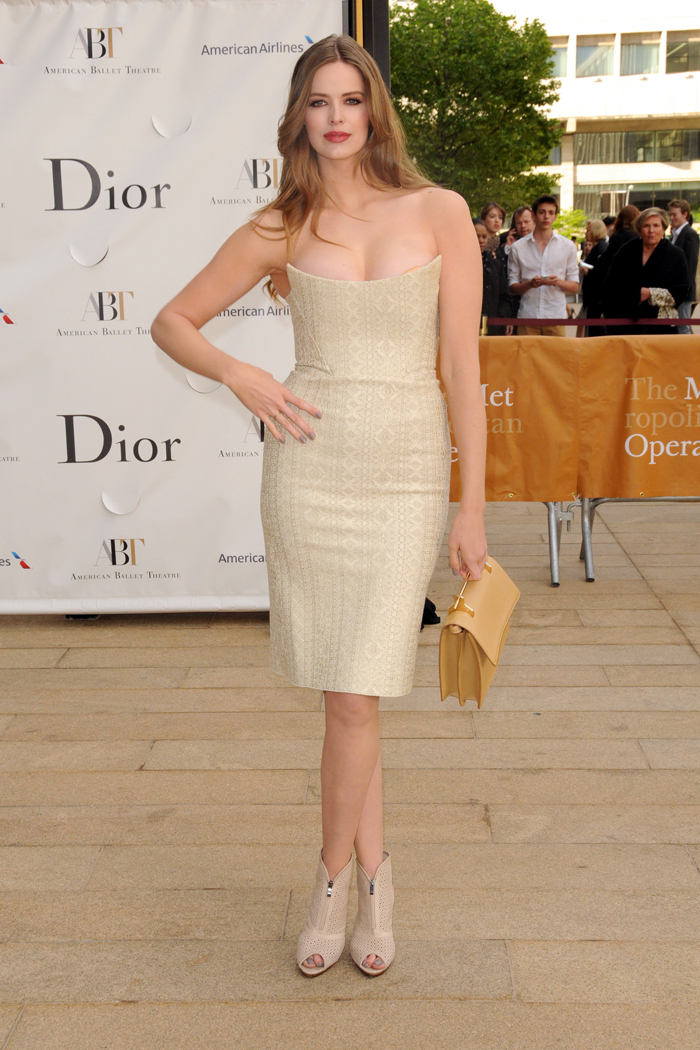 Last September, we discussed how Ralph Lauren had hired its first plus-sized model, Robyn Lawley. Although I suspect that some of you may have forgotten who she is already since the "bigger" models don't receive nearly as much consistent attention as their "smaller" counterparts. Of course, Robyn isn't truly plus-sized by everyday, human standards but by fashion industry-dictated ones. She's 6'2″ and a size 12 and is one of the busiest models for her agency, Milk Management. If none of this rings a bell, then here's an easy way to get to know and love Robyn Lawley: She has a Tumblr blog, RobynLawleyEats, that is strictly made up of photos of her scrumptuous-looking meals. She's also got a cookbook on the way, a (true) plus-sized swimsuit line (for women up to size 24) and has graced the covers of several magazines, including Italian Vogue.
Yet Robyn isn't content to be something of a pioneer in the contemporary modelling world. Now she's talking about how she doesn't want to be spoken of as a "figurehead" if that means people are putting curvy women ahead of skinny ones. She argues that all body types should be celebrated, and body shaming of all types should be obliterated. Here are some excerpts from Robyn's interview with The Guardian: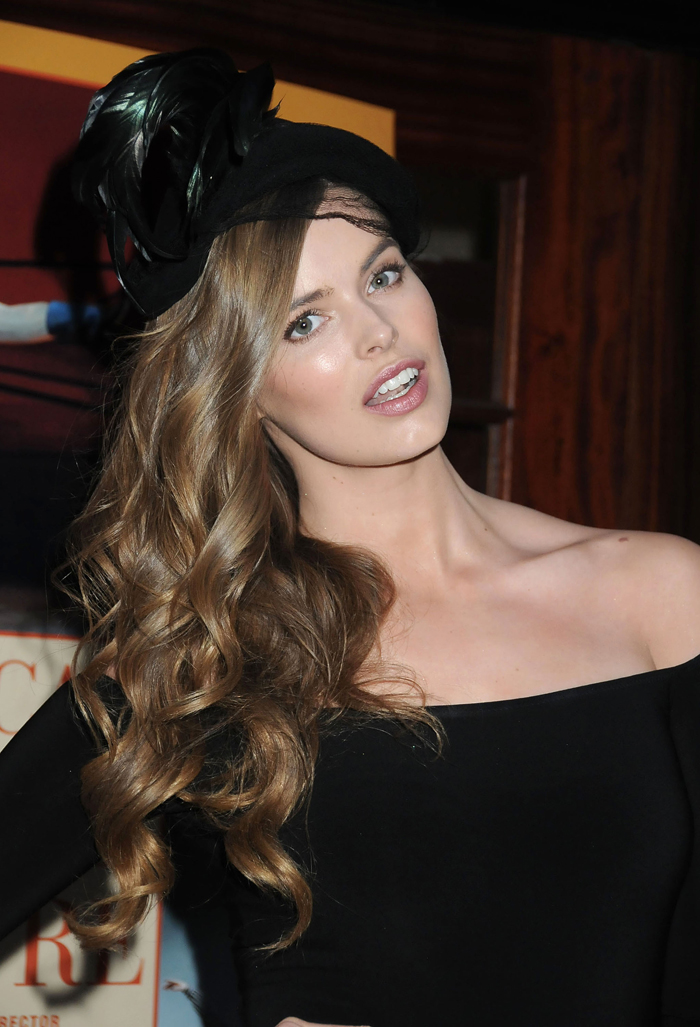 On her weight struggles: "I tried to be a straight model for a while. But I'd arrive at castings, aged 19, and it would be immediately obvious that I was much bigger than the other girls and wasn't going to get the job." Like many aspiring models, she managed to battle her way down to a size 6-8 (a dubious goal for someone who is 6ft 2in), but found maintaining this weight a miserable and ultimately futile endeavour. One day, an art director recommended an agency specialising in larger models (anything over a size 10), and "they believed in me straight away."

"Plus-sized" models are not enough: "I feel terrible for the size 22s, 24s, who never see a woman in the public eye who represents their size, or modelling the clothes they're being asked to buy. I hate it, but I have to remind myself that this is a start. I'm helping in a small way to move things on."

The fashion industry is clueless: In June 2011, Lawley, Tara Lynn and Candice Huffine became the first plus-sized models to appear on the cover of [Italian] Vogue. They wore designer lingerie and $30,000 Gucci and Dior dresses that "had to be cut up on the day because none of them fitted us. No one there had ever worked with anyone even close to our size before. No one knew what to do with us."

Growing up in Australia: "I love my country, but I come from a suburb that's nowhere special in western Sydney." Her father is a fireman; her mother helps out at a centre for disabled people. "I've always worked, from the age of 13, because I was desperate to earn my own money. Seeing how little my dad was paid for what is a hero's job made me want more from life. My parents encouraged that, totally." She finished high school and went to live in France, without a word of French under her belt. Seduced by the cuisine, she gained "loads of weight" fast.

Curves aren't the only way to go: Lawley finds the "real women have curves" brigade patronising and unhelpful. "People use me as a figurehead, and to me that misses the point and is blatantly offensive to thin women — my sister, for one. Curves don't epitomise a woman. Saying, 'Skinny is ugly' should be no more acceptable than saying fat is. I find all this stuff a very controlling and effective way of making women obsess over their weight, instead of exploiting their more important attributes, such as intellect, strength and power. We could be getting angry about unequal pay and unequal opportunities, but we're too busy being told we're not thin enough or curvy enough. We're holding ourselves back."

Variety is key: "Look at fashion shows. We need a range of ages and ethnicities. There are just very thin, white, 16-year-old girls on the catwalk and that has to change." In a very literal demonstration of the higher value society puts on slim women, Lawley has often discovered that she is earning much less than the "straight-sized" girl on the same job. "There's a sense of, 'Oh, she won't expect as much money.' I am not accepting that."

On body image for young girls: "I've seen the magazines, the TV shows, the celebrity articles, the same as everyone else. I'm not immune just because I'm a model. And I know they have a devastating effect on young girls. Don't use the words fat, skinny or diet. Tell your daughter constantly that you love her body the way it is."
[From The Guardian]
You know what? Robyn might be "just a model," but she seems like an intelligent and extremely well-spoken woman as well. She is absolutely correct about the equal-opportunity offensiveness of both the fashion industry and the "real women have curves" crowds. I honestly don't know if the latter group realizes how upsetting their comments can be to those women who aren't curvy, or if they realize what they're saying and just don't mind offending people who happen to be skinny because — let's face it — society as a whole is kinder to thin people. Either way, this isn't an argument that will be solved anytime soon, but it sure would be nice if any type of body shaming came to an eventual end.
Here's some more photos of Robyn on various red carpets over the past year. She's so gorgeous.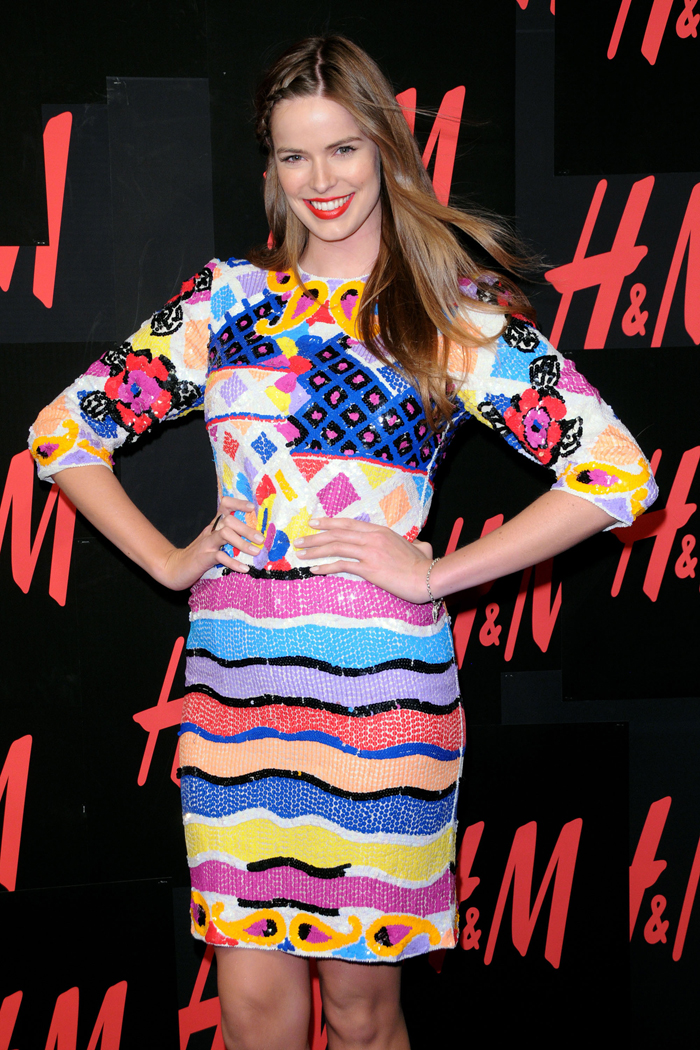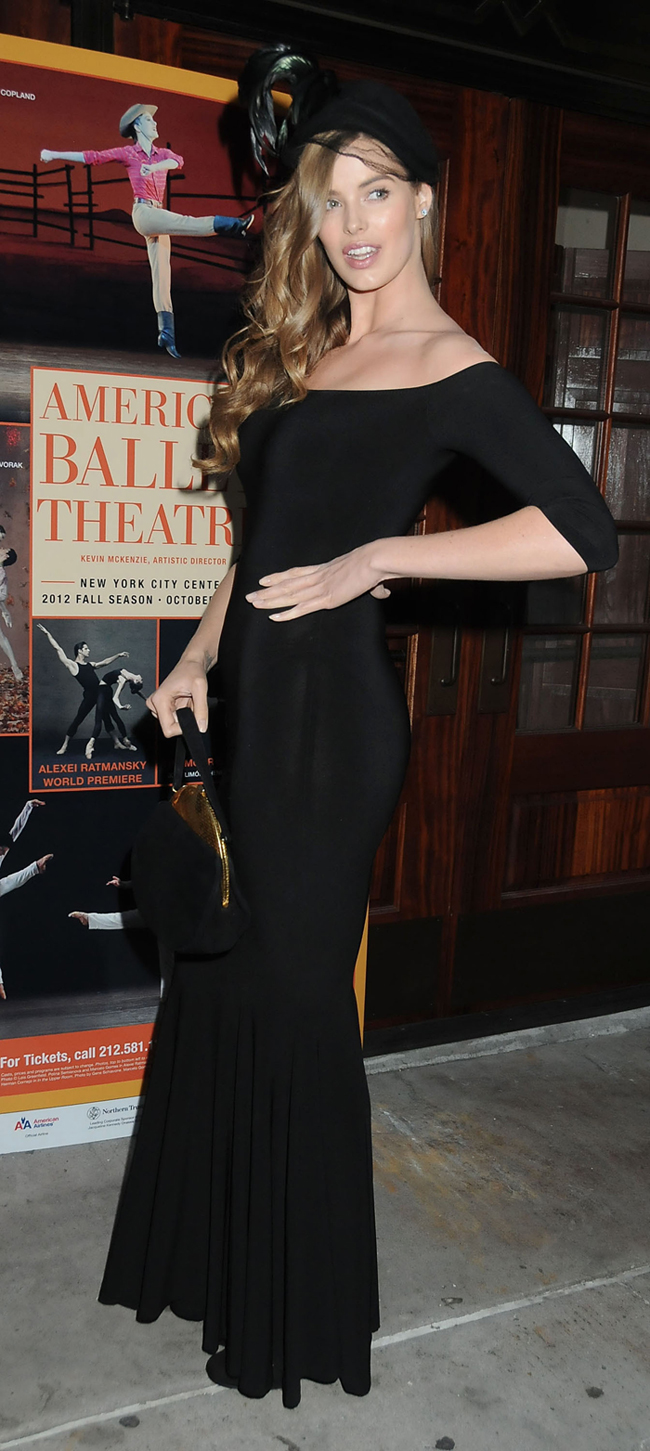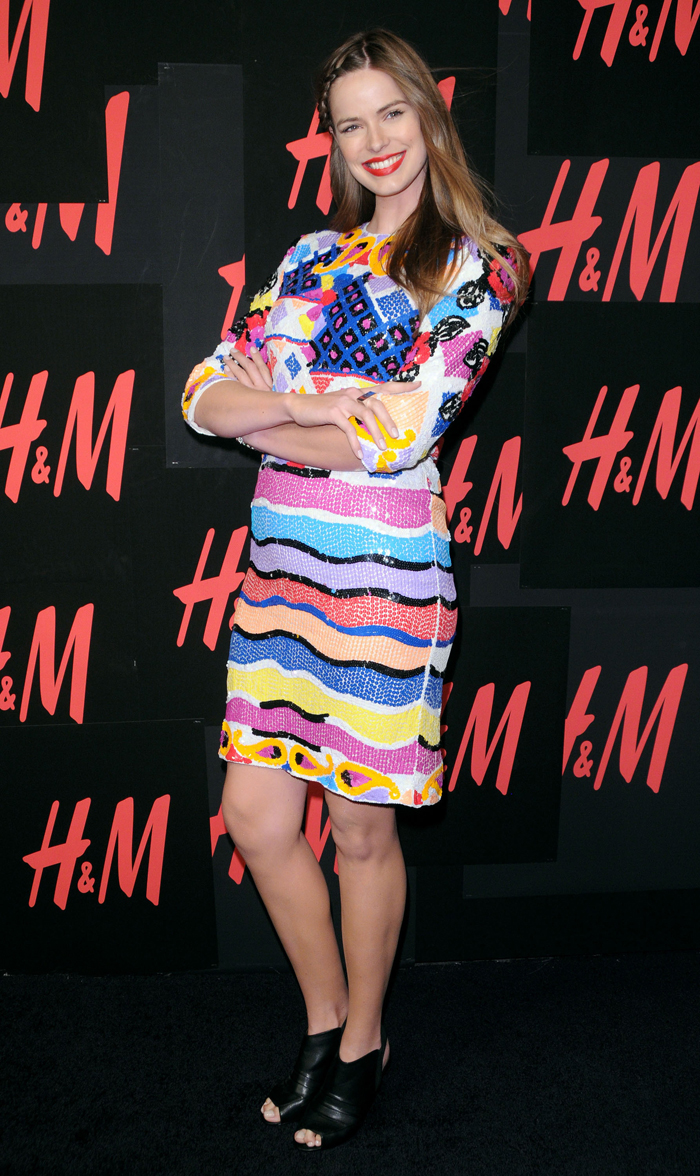 Photos courtesy of WENN