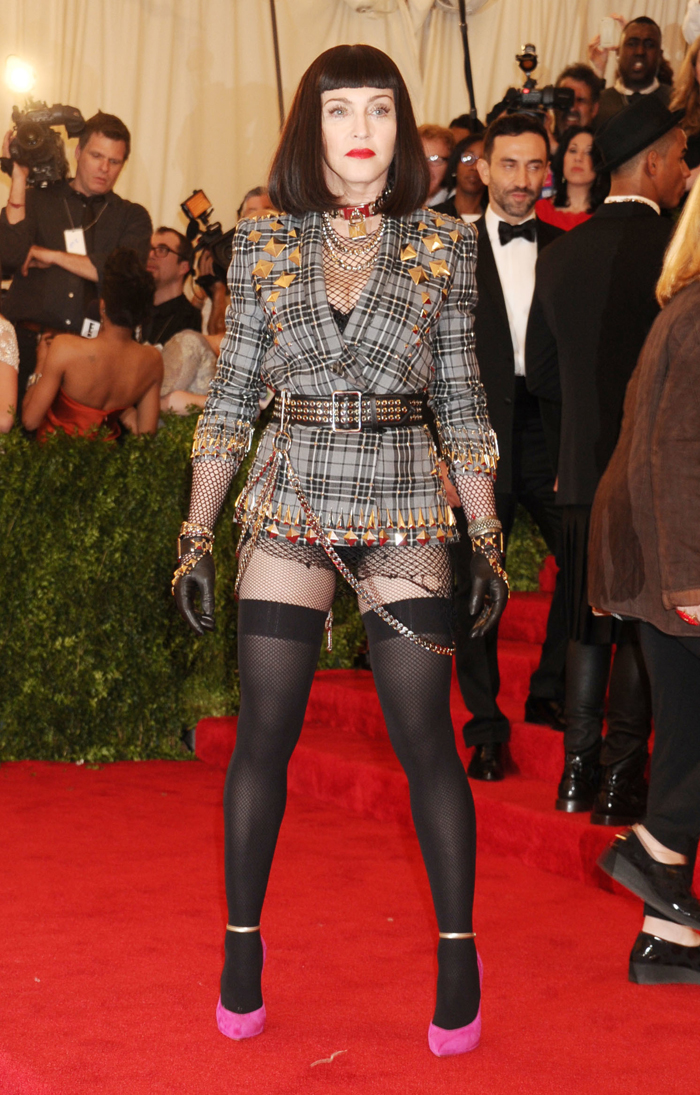 Madonna gets a lot of heat for refusing to act in a dignified manner, and I'm not even talking about the fact that Madge is a 55-year-old woman who likes to dress sexy. That part of her shtick is cool with me, really, but I do think she's awfully silly for hopping on the grill bandwagon and dressing like a geriatric cheerleader in concert. That kind of stuff means she's just asking people to make fun of her, but I gotta hand it to Madonna because she's alway been one of the most shrewd businesswomen in the world. In fact, she now tops Forbes' list of top-earning entertainers by earning $125 million over twelve months, which is the most she's ever made during her entire career.
It retrospect, this shouldn't be surprising. Although Madonna's new MDMA album didn't sell at all, her 2012 tour grossed $296 million, due in no small part to the $300 baseline ticket price. She's also been steadily opening Hard Candy gyms all over the place. In other words, Madonna isn't going anywhere fast: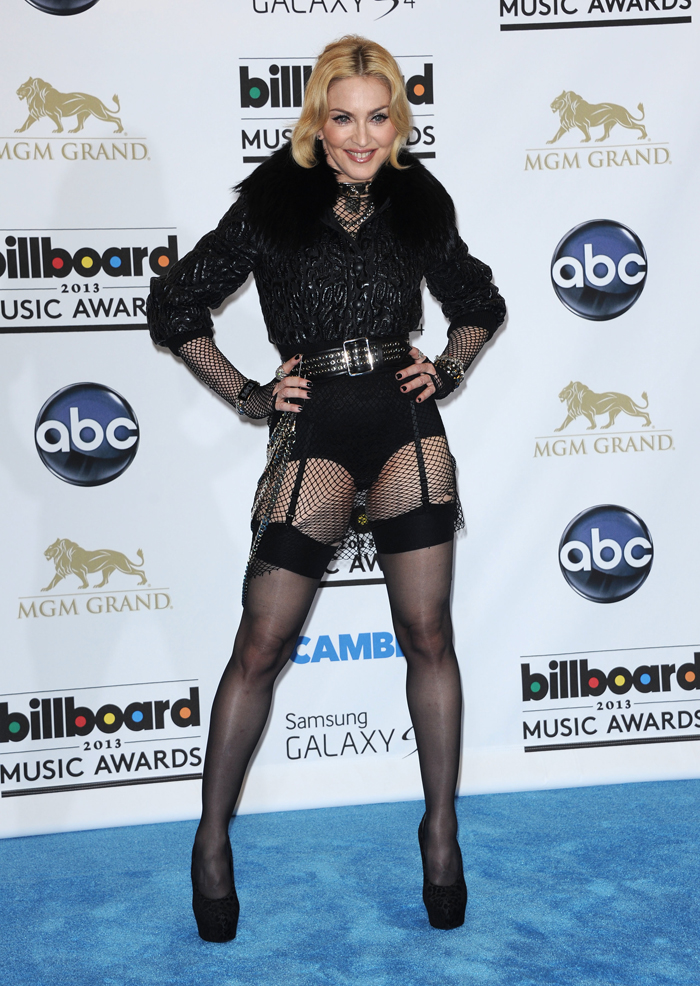 Madonna's latest album, MDNA, was a flop. Her 12th studio album, Madonna sold fewer than 1 million copies of MDNA and the singles, like "Give Me All Your Luvin," failed to impress on the pop music scene.

But the tour that the Material Girl launched to go along with her new album was a spectacular success. Fans didn't flock to stadium and spend upwards of $100 per ticket to hear Madonna's latest stuff. They went to hear hits like "Vogue," "Like a Virgin" and "Lucky Star." The tour grossed $305 million and earned her the Top Touring Award at the Billboard Music Awards. Add to that strong merchandise sales, a clothing line, fragrance and investments in companies like Vita Coco and Madonna tops our list of the Highest Earning Celebrities. We estimate the pop star brought in $125 million between June 2012 and June 2013.

That's more money than Madonna has ever earned in the time we've been doing our Celebrity 100 list. The closest she came to $125 million was in 2009 when she earned $110 million.

Madonna's success, at age 55, just goes to show the incredible power of a successful music career. Many have accused Lady Gaga of copying Madonna's career. The young star is certainly emulating Madonna when it come to raking in money. Gaga ranks 10th on our list of highest-paid celebrities with $80 million in earnings. She would have brought in even more than that if her tour hadn't been cut short by a hip injury. Her latest single, "Applause," was overshadowed last week by Katy Perry's latest, "Roar." But Gaga can comfort herself with the knowledge that last year at least, she earned a lot more money than Perry who brought in an estimate $39 million.
[From Forbes}
Here's the ultimate key to Madonna's career longevity -- at least some part of Madge realizes that she's just a novelty act at this stage in the game, and she uses that knowledge to her benefit. If she adopted the approach of Justin Timberlake, who famously retired "Sexy Back" in 2008, Madonna would no longer be selling out arenas around the world. Yet she doesn't mind singing "Like a Virgin" every night of her tour, and so she puts out her awful albums just to stay semi-relevant and have an excuse to go on tour and play all her greatest hits. Genius, really.
You want to know something truly disturbing from this list? Author E.L. James (50 Shades of Grey) tied with Howard Stern and Simon Cowell by earning an estimated $95 million last year. She received all that money for a trilogy of books that began as Twilight fan fiction. Dream big, kids.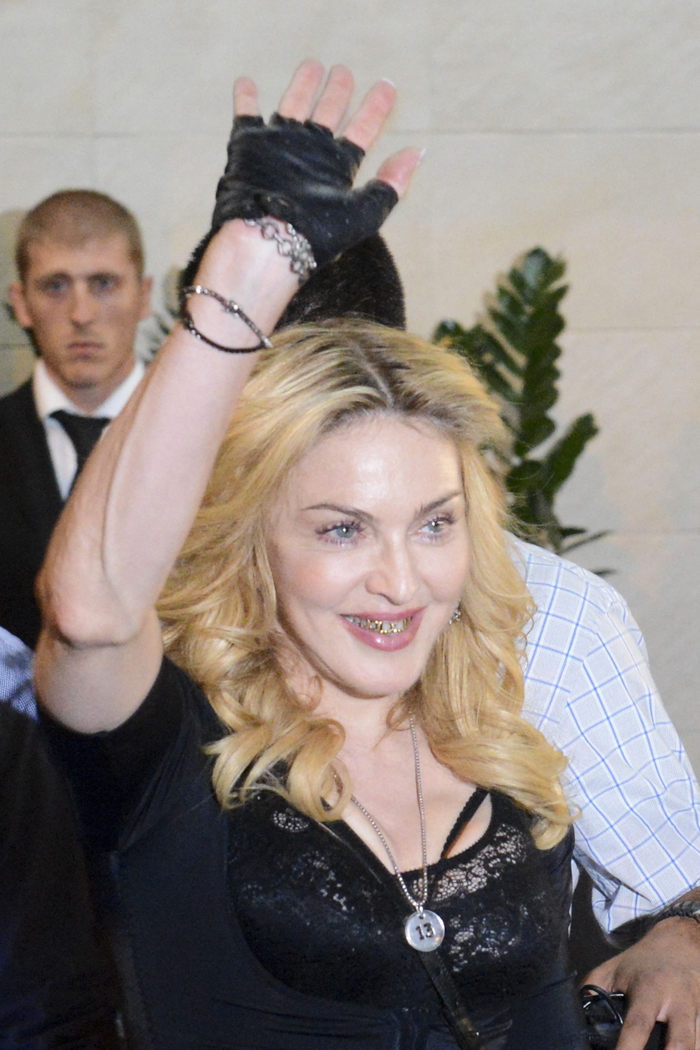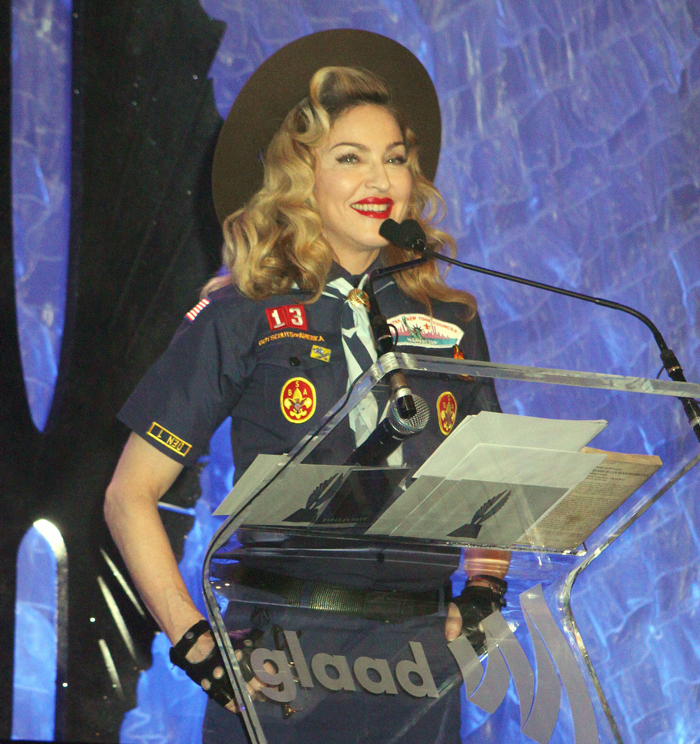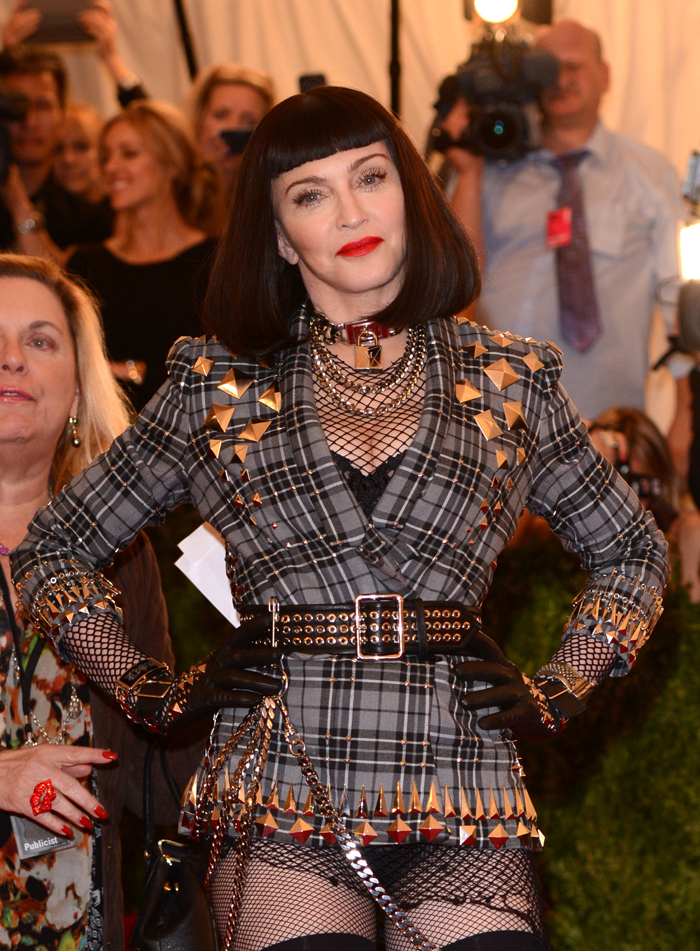 Photos courtesy of WENN