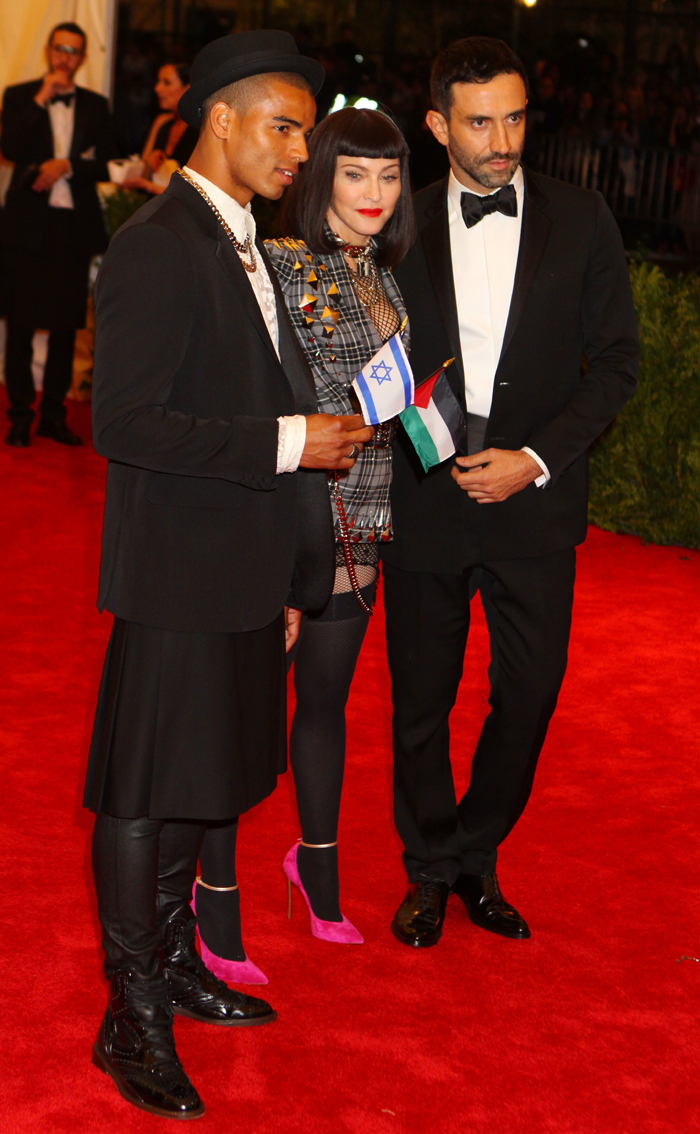 It's been well over a year since we've heard any rumors of an engagement between Madonna and her 25-year-old boytoy, Brahim Zaibat. Thanks to CB, the guy's last name will always remind me of "jailbait." These two crazy kids have been dating (or rather, living together) for nearly three years, and we've learned how Brahim hilariously wanted to "make an honest woman" out of Madge. Yet she's always shot down his proposals.
There seems to have been a shift in their relationship lately. Madonna actually let Brahim escort her to the Met Gala! Remember, she used to keep him under wraps for big events. We'd see pics of Brahim dancing onstage with her, and they'd go clubbing and play grab ass on family vacations. The Met Gala is a pretty big deal, so it says something that Madge let Brahim play with the big kids. Now In Touch is saying that Madonna is actually referring to Brahim as her fiancé. Is it true?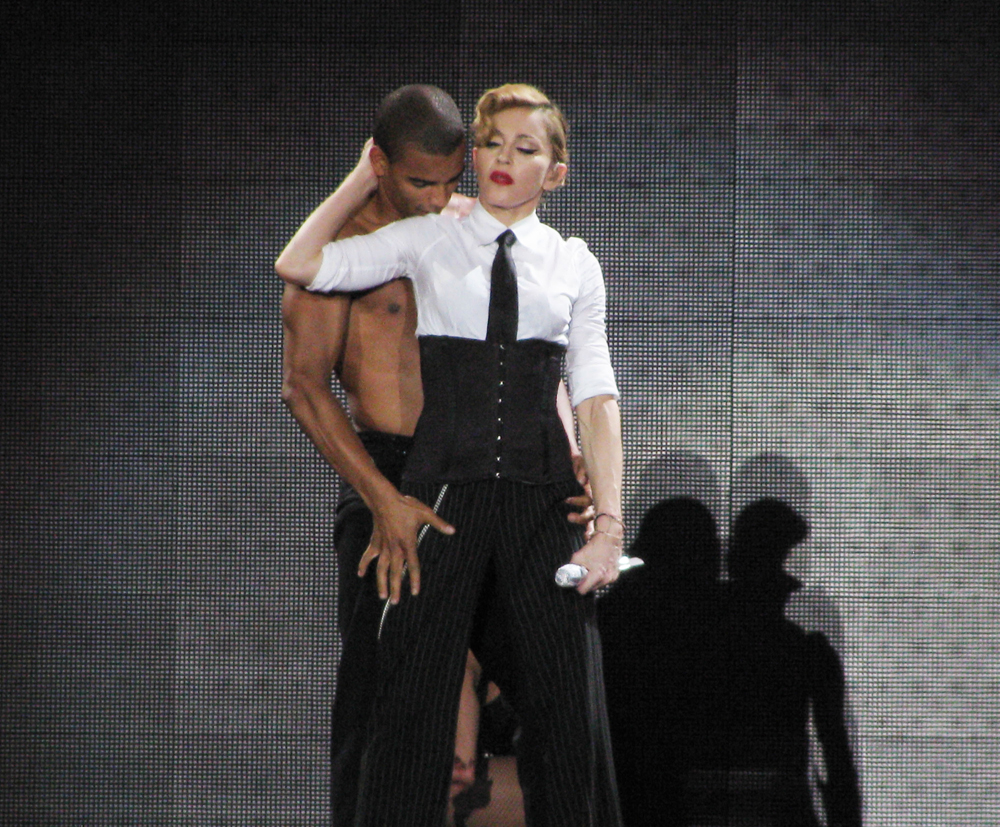 Is Madonna engaged?!

An eyewitness tells the new issue of In Touch that Madonna introduced her 25-year-old boyfriend of two years, Brahim Zaibat, as her fiancé at an Sept. 4 Rosh Hashanah service at the Kabbalah Centre in NYC.

And the singer wasn't shy to introduce Zaibat as her new fiancé in front of her kids and other guests. "She looked so happy and didn't try to keep it a secret," the witness tells In Touch. "It was like she wanted everyone to know she was going to marry this man."

Madonna and Zaibat have attended numerous services at the Kabbalah Centre together, but this is the first she has introduced him as more than her boyfriend.
[From In Touch Weekly]
Gossip Cop has already shot down this story as false, but that doesn't mean it's not true. I think if they do get married, they'll elope. By the way, Brahim signed onto the new season of the French version of DWTS. It would surprise me if Madonna hasn't thought of putting a ring on it so he didn't roam too far in the process.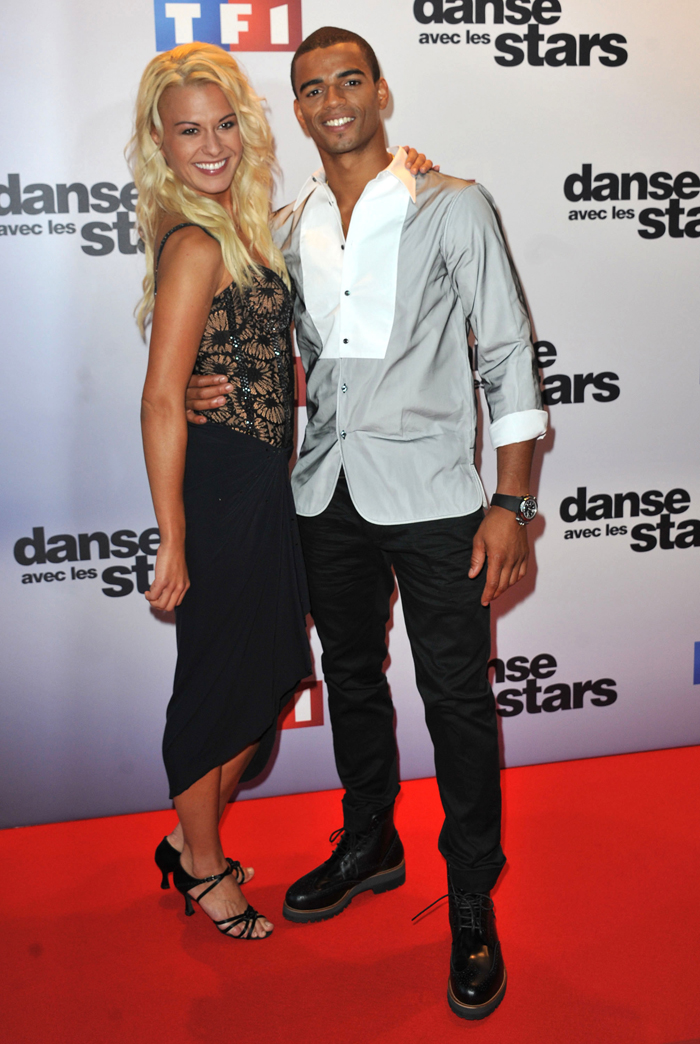 Interestingly enough, Brahim just did a new interview with RTL France in which he talks quite a lot about Madonna. Among other things, he said, "She's not a monster … she's a normal woman … I respect her … She's a machine … My life hasn't changed." Perhaps there was something lost in translation, but this guy sounds like a pretty, dim bulb. At least he's not still droning on about his amazing talent.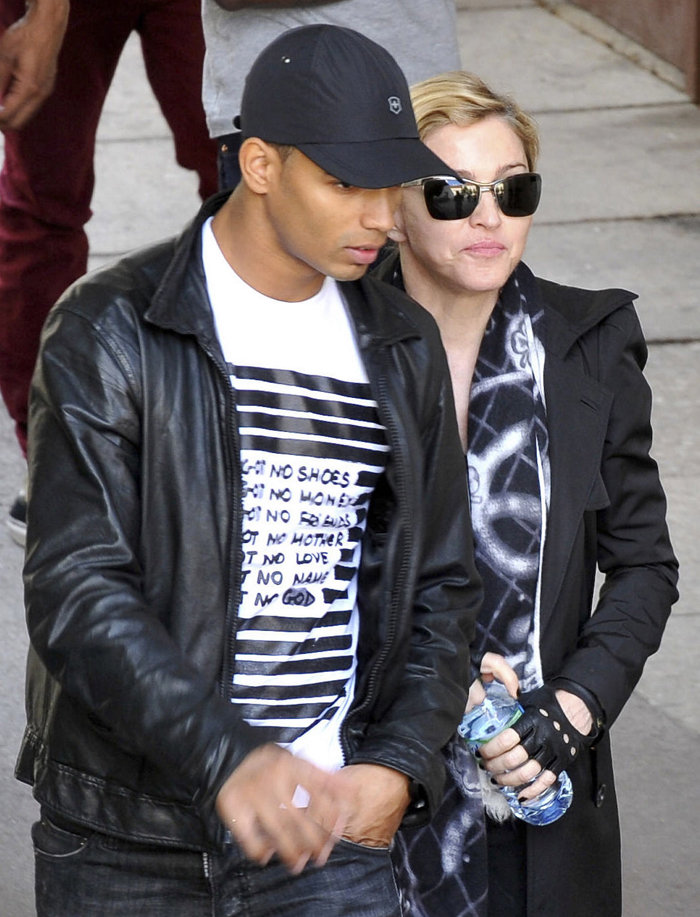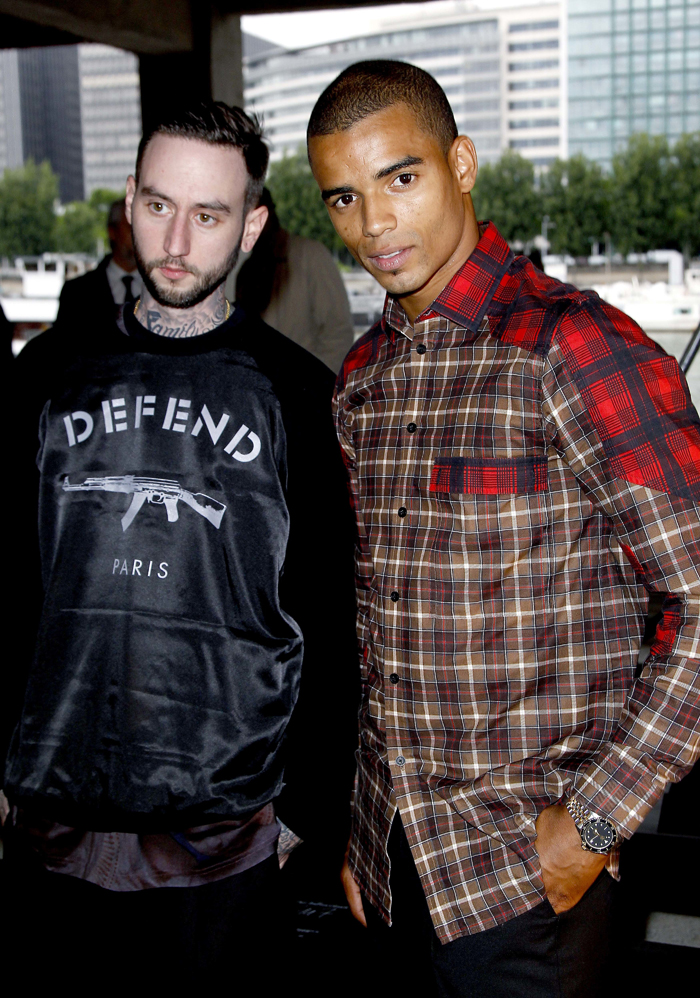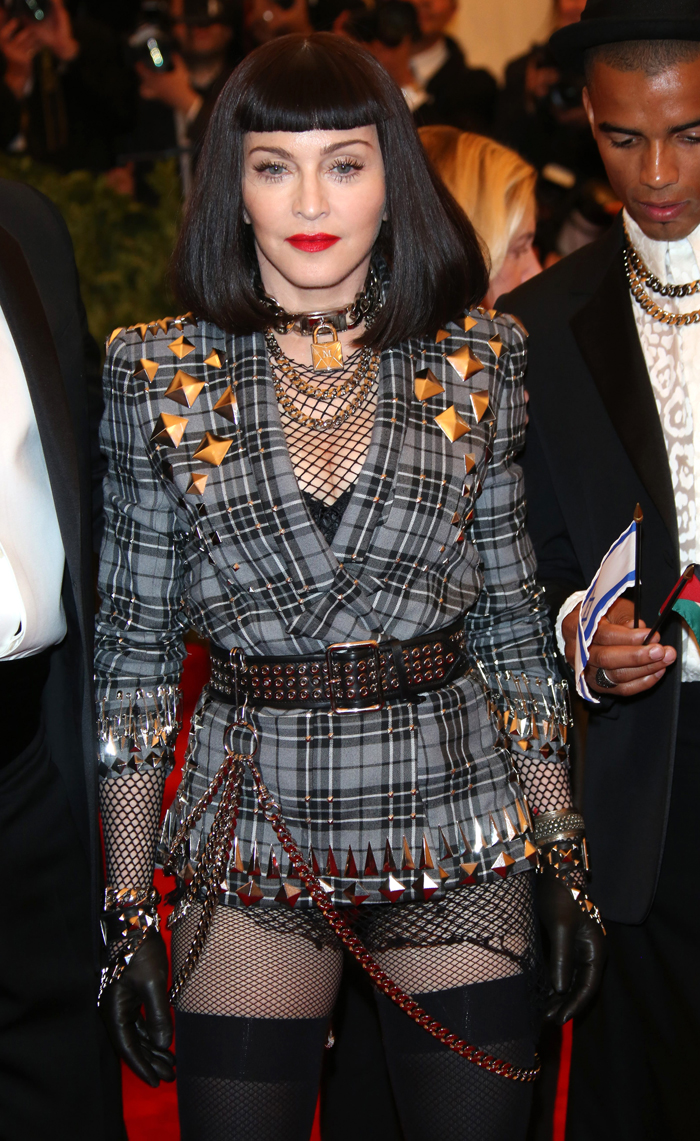 Photos courtesy of Fame/Flynet and WENN