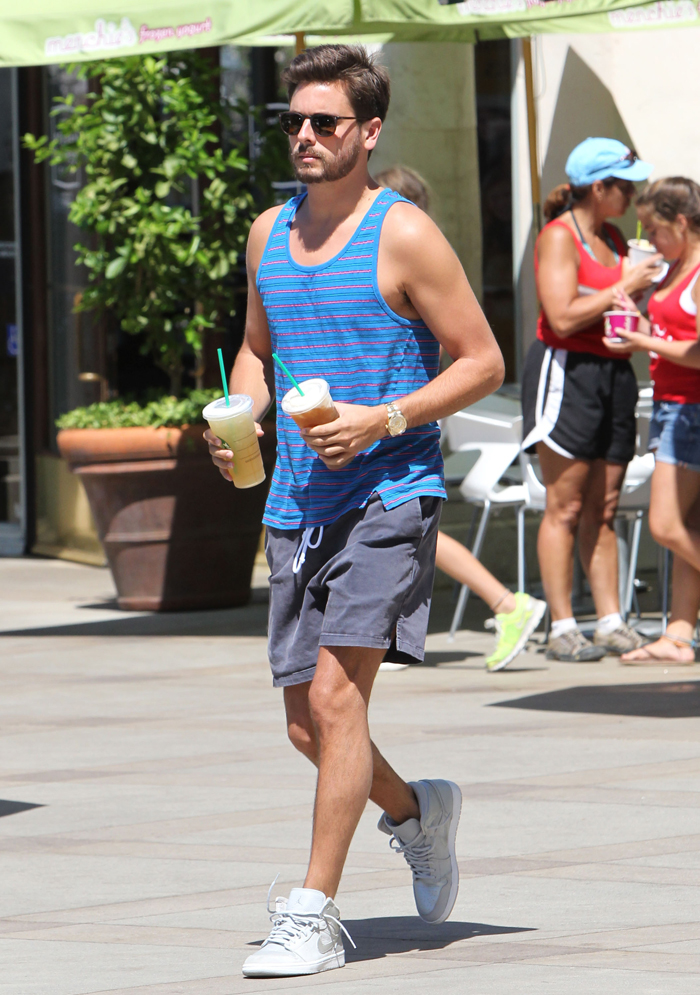 Over the weekend, I got stuck watching "Keeping up with the Kardashians" on E! at the gym. I'm one of those people who doesn't know cable channels at all because her kid runs the television set. When USA isn't playing "NCIS," I am forced to improvise with the few channels in my memory. I ended up watching Bruce Jenner's crazy hair bounce around for awhile. Scott Disick was there too, and as always he was playing the villain. By now, I have figured out from a few episodes that Scott relishes his role and plays it with vaudeville abandon. He can be occasionally sweet but is still a major fameho in his own right.
Now Scott is trying to stir up some outrage by showing all of Instagram (via his letthelordbewithyou account) just how rich he really is. I do believe that Scott has his own money in addition to whatever he makes as a reality star. Not that he works for the money — he has wealthy parents. Scott's TV persona is one of flashy cars and Rolexes, and now he's pretending to actually use money for toilet paper.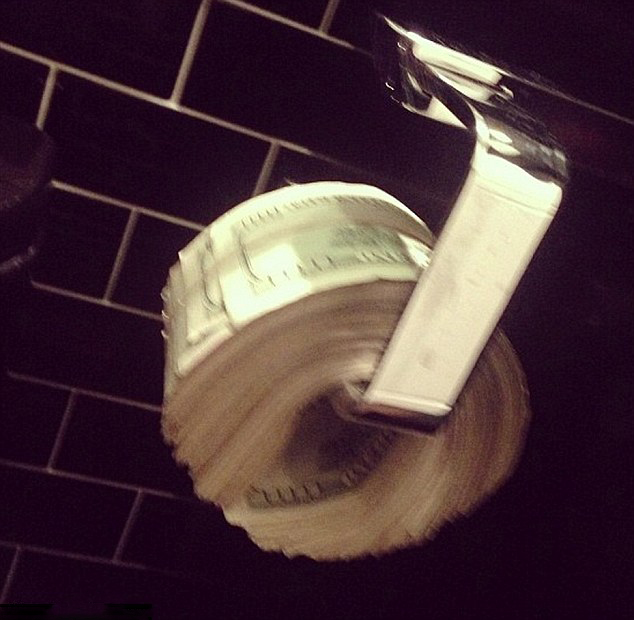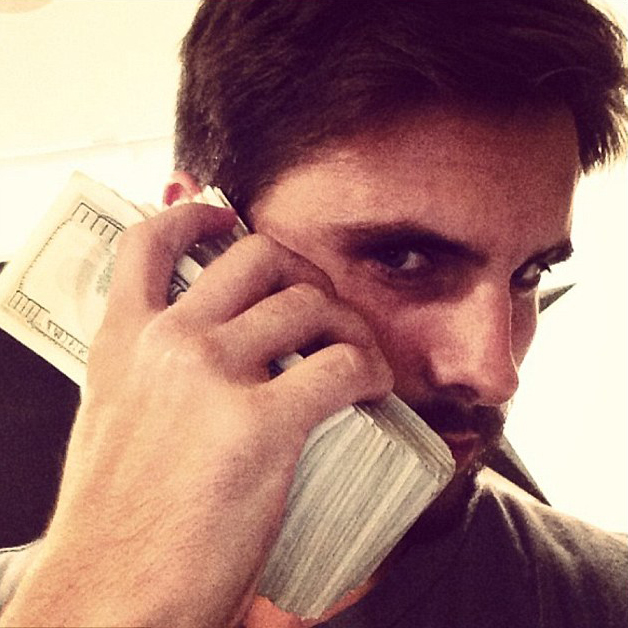 Obviously, this stunt is in very poor taste. It reminds me of how Clint Eastwood's daughter and her photog boyfriend torched a Birkin bag (that was later revealed to be fake) and called it art. These celebutantes really have no idea how the rest of us live, do they? I know Scott is "playing a role," but it's really not funny to pretend to wipe one's ass with hundies when there are millions of people worrying how they're going to pay next month's rent.
Here's some more pics from Scott's Instagram. Of course he had lunch with Kanye in a private jet.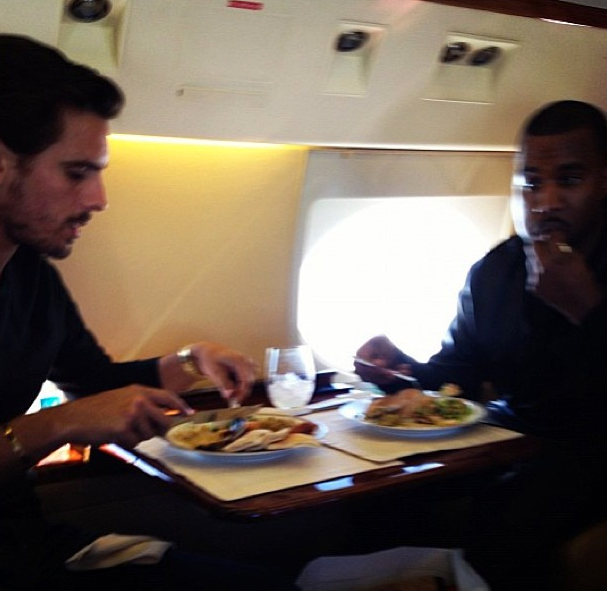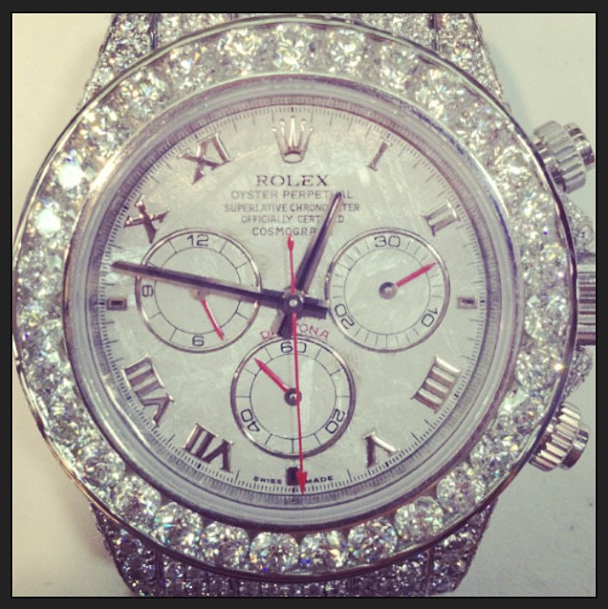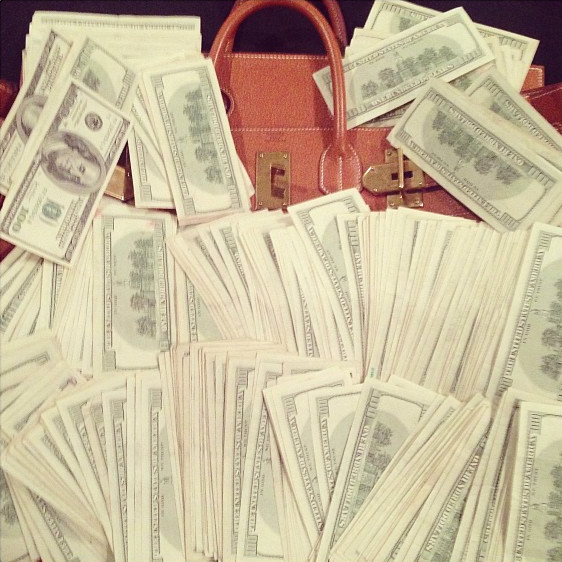 Photos courtesy of Fame/Flynet and Scott Disick on Instagram