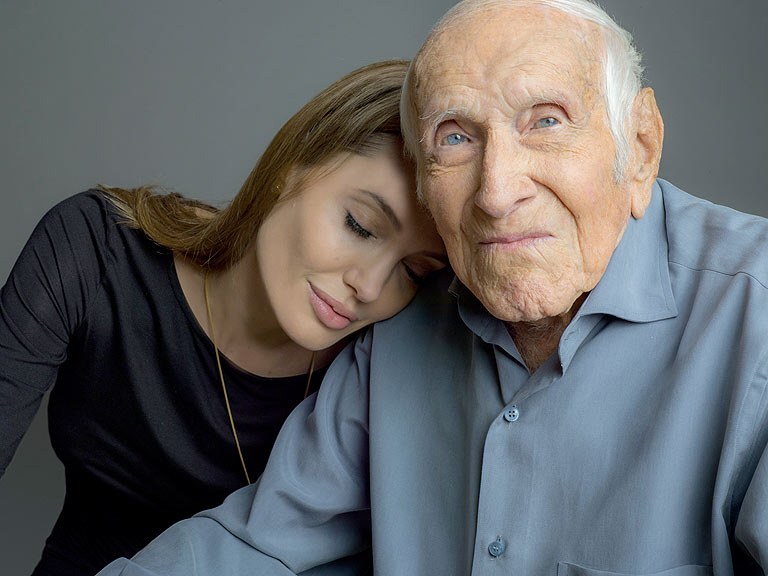 Wow, this is a gorgeous photo. At first I thought this was Angelina Jolie with Jon Voight. But then I cleaned my glasses. This man is the real-life Louis Zamperini, who is 96 years old!! Zamperini's story was told in Laura Hillenbrand's Unbroken – he was a bombardier during WWII, then a prisoner of war. He was also an Olympic runner and he's an all-around amazing man. When Angelina and Louis met, he presented her with a gift: a gold necklace with a running shoe pendant. You guys… I'm totally crying right now. That's so sweet.
Angelina Jolie met Louis Zamperini, the 96-year-old former Olympic runner and World War II prisoner of war, last winter when she signed on to direct Unbroken, based on Zamperini's life.

The pair became fast friends.

"Angelina is a human dynamo, and I know she will tell this story in the right way," said Zamperini, a bombardier who survived 47 days adrift in a lifeboat after a plane crash – only to be taken prisoner by the Japanese. Author Laura Hillenbrand's biography, Unbroken, became a bestseller in 2010.

For inspiration, Zamperini bestowed Jolie a gold pendant in the shape of a running shoe – a prize from his running days – which she plans to wear during filming, which kicks off later this month.

Jolie says she only hopes the movie does him justice.

"It will be hard to make a film worthy of this great man," says Jolie, in a statement. "I am deeply honored to have the chance and will do all I can to bring Louie's inspiring story to life. … Like all readers of Laura's book and all people who love and admire Louie, I am a fan who has learned so much. He has made me a better person."
This darling, lovely man. If he gave me a necklace, I would wear it every day for the rest of my life. How sweet! Let me see if Angelina has been wearing the necklace while she's in preproduction in Australia… in all of the photos from the past few months, she's wearing necklaces but I think I only see one photoset (at LAX) where Angelina is wearing Louis's special running shoe necklace. Which is still cool. I'm actually positive that the necklace will be something Angelina treasures for the rest of her life. Also: I love that Louis fan-girls Angelina!! I want to take him home with me and feed him. Also: Entertainment Weekly says that Louis lives in the Hollywood Hills, so he and Angelina are neighbors. Amazing.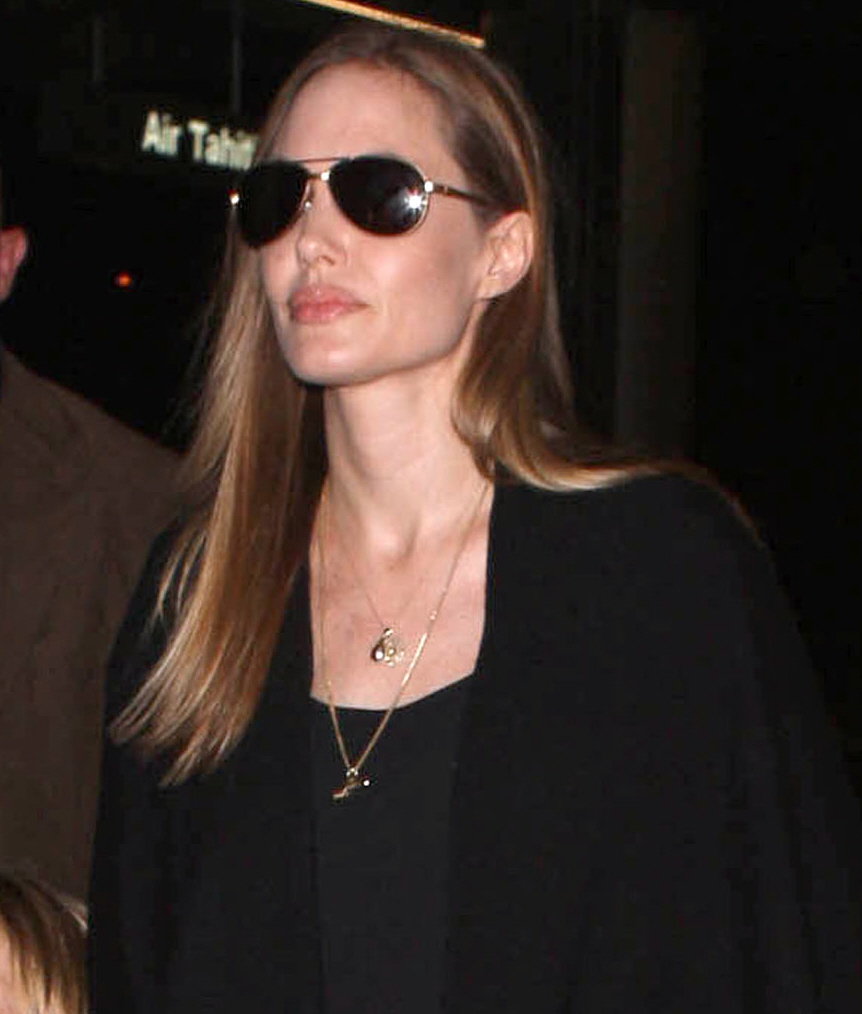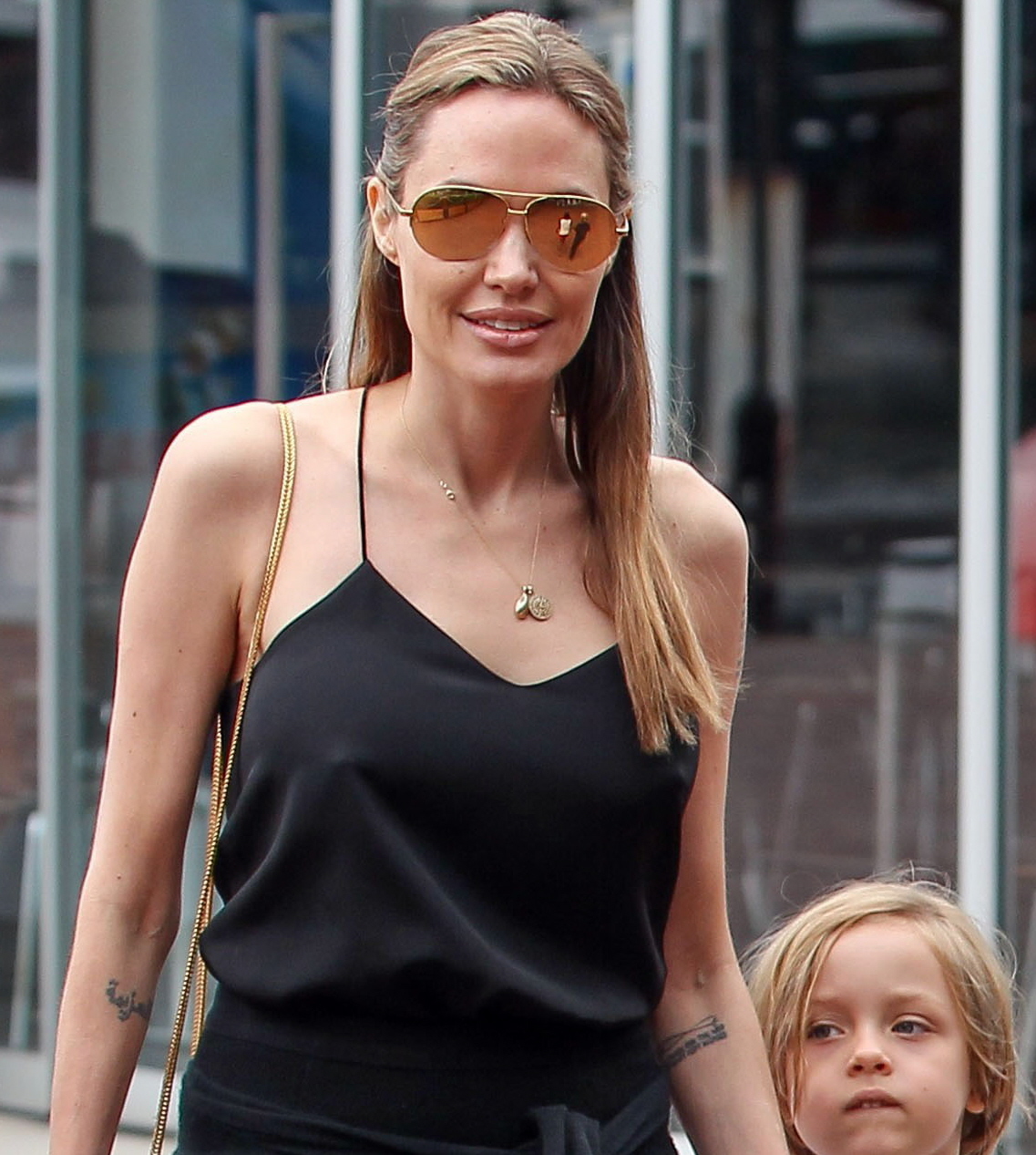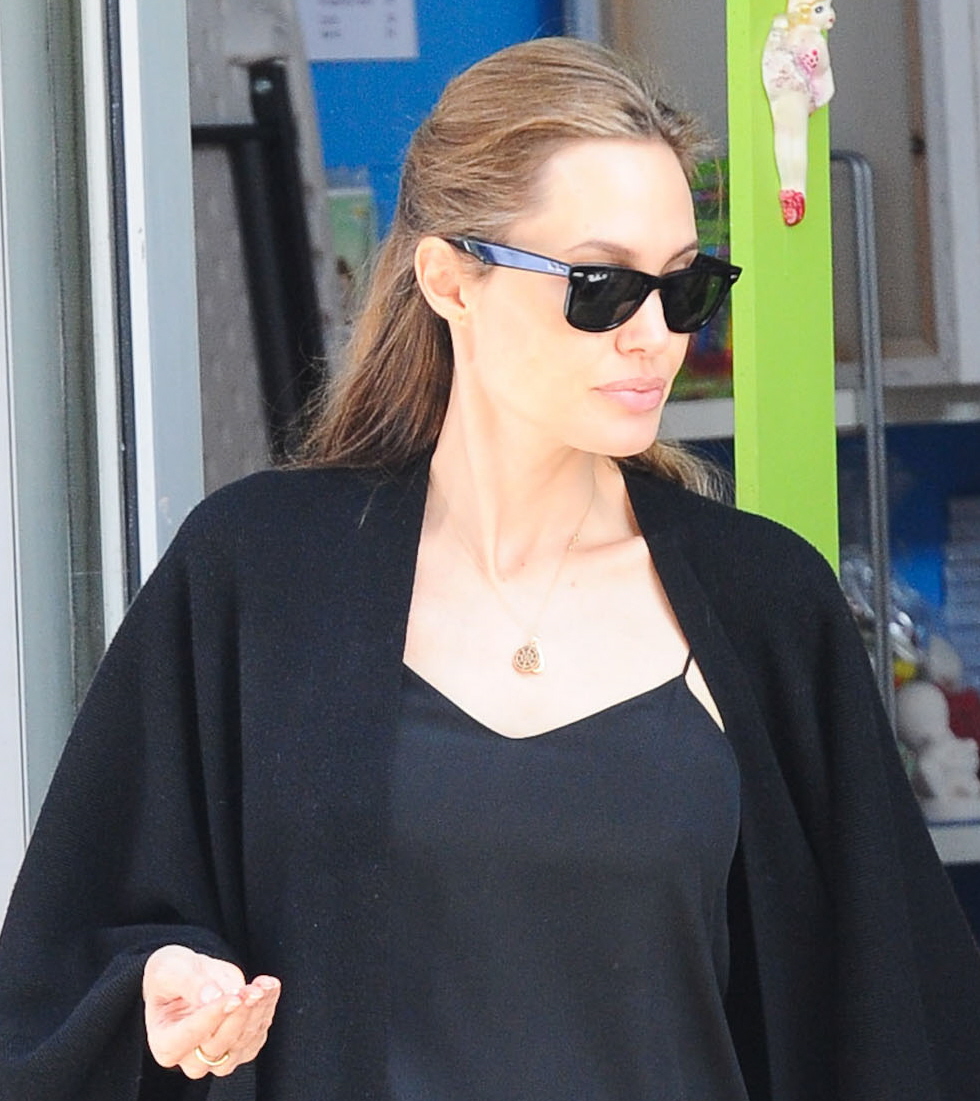 Header photo courtesy of Universal Pictures/People Mag, additional pics by Fame/Flynet.