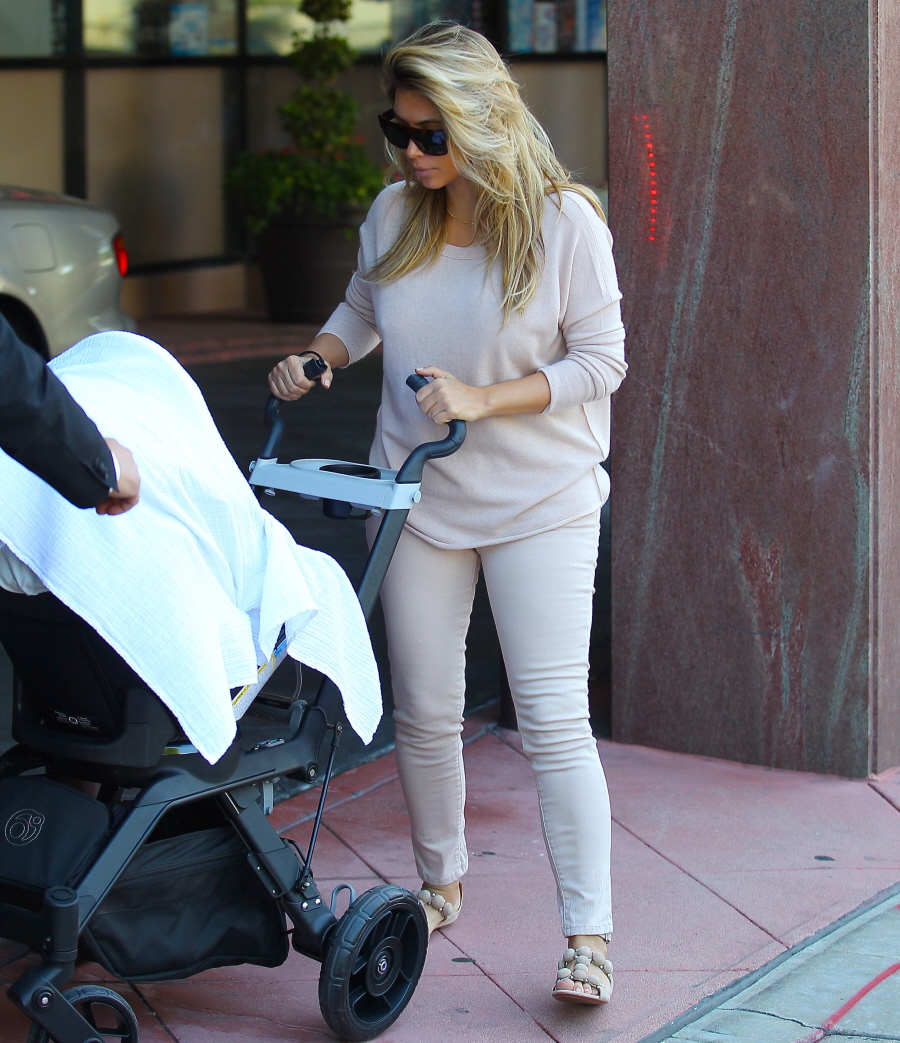 I know I'm going to get yelled at for this, but lord help me, I missed photos of Kim Kardashian's butt. Kim's ass photos always brighten my day. I'm not making a judgment call on whether her ass looks good or bad, just that I enjoy seeing photos of Kim from behind, preferably as she attempts to work a pair of skinny jeans. These are pics of Kim and Kanye (and North, covered in a blanket) yesterday at the doctor's office. I guess North had a checkup? Perhaps.
In addition to getting some old-fashioned ass shots of Kim, paparazzi also got a good look at Kim's much-blonder hair. Her hair wasn't even this blonde at Jimmy Kimmel, right? Maybe it was just the evening lighting in those photos we had yesterday, but Kim's hair looked more like a caramel-blonde, an Aniston blonde in those pics. In these pics, she's a lighter blonde. As for her body… this is pretty much her pre-pregnancy body, right? It looks the same to me.
As for Kanye and Kim's activities after the Jimmy Kimmel taping, apparently Kim, Kanye and North went out to eat at Hakkasan in Beverly Hills. They chowed down on "the Crispy Duck Salad, Jasmine Tea Smoked Pork Short Ribs, Hakka Steamed Dim Sum Platter, Sanpei Corn-fed Chicken Claypot, Grilled Sea bass and the Hakka Noodles." Kanye and Kim allegedly looked "in the best of spirits" and Kanye was overheard giving someone a lecture on the future of music. All is well with the world I suppose.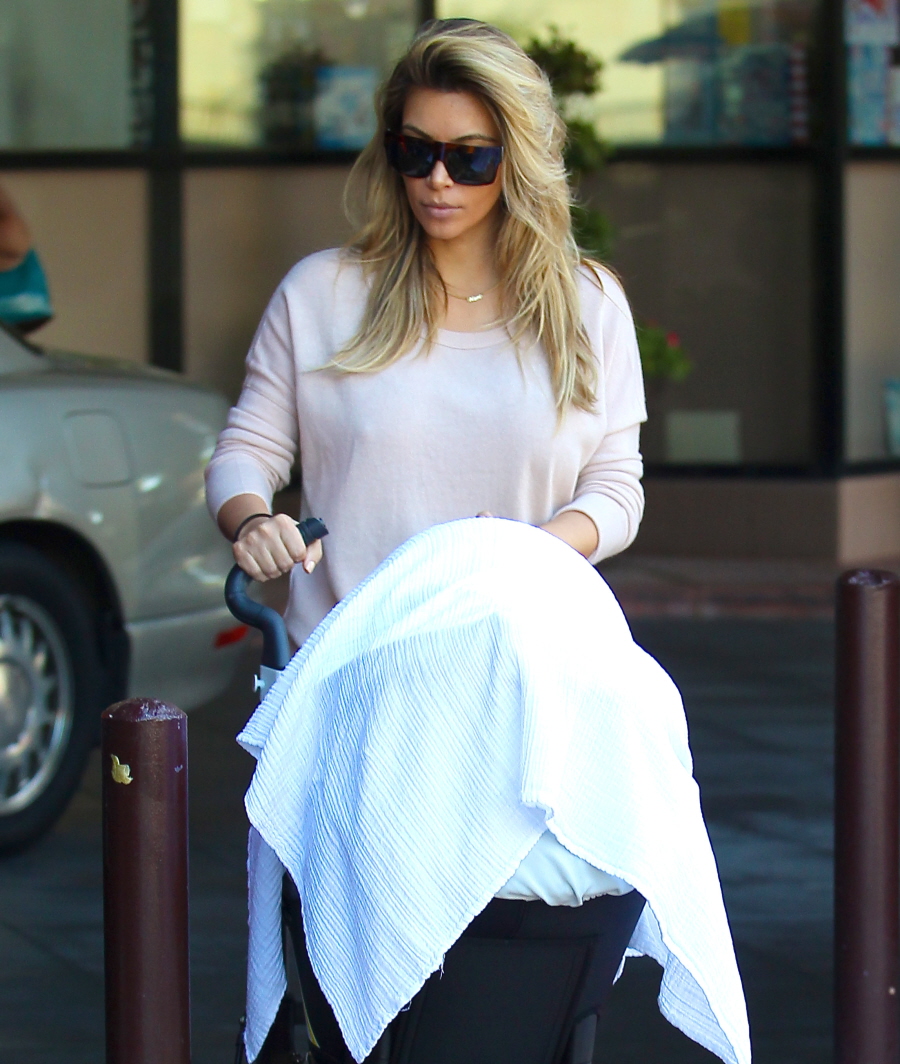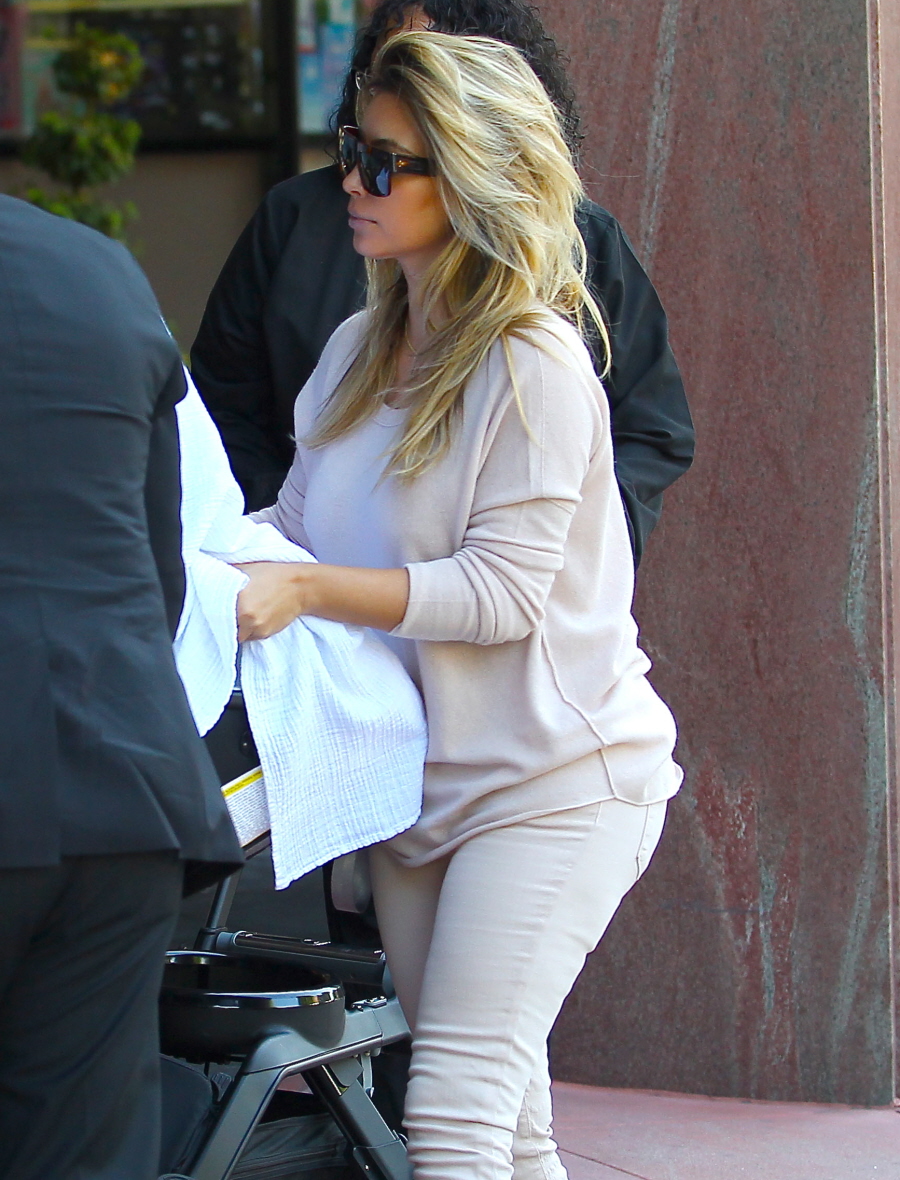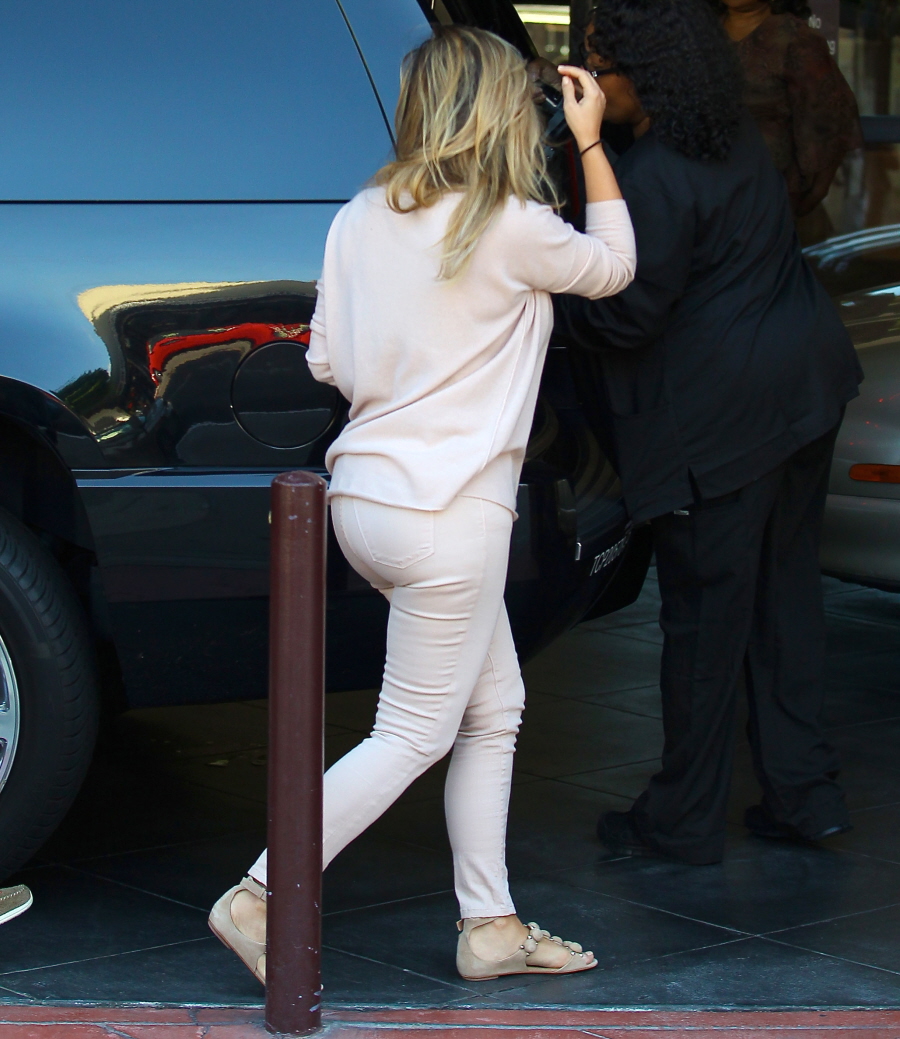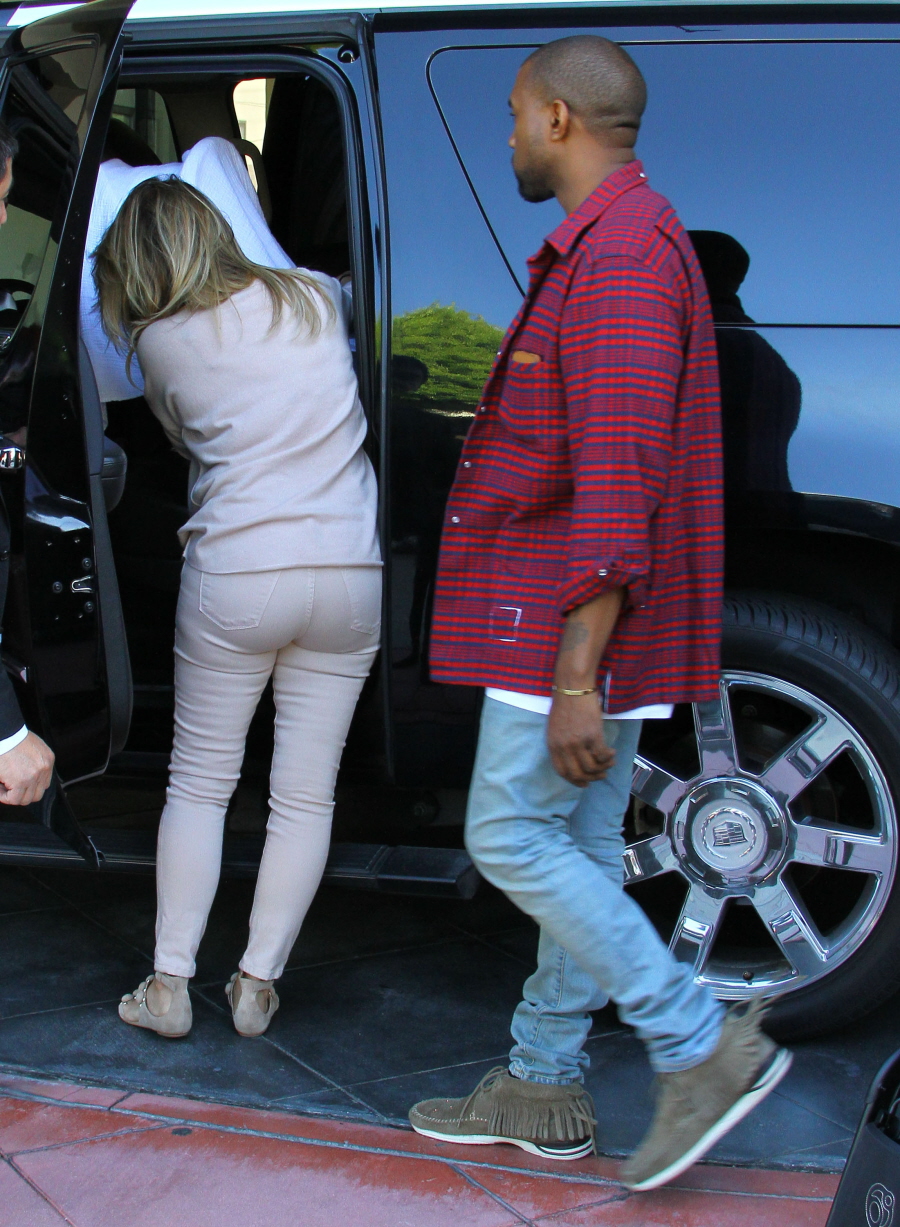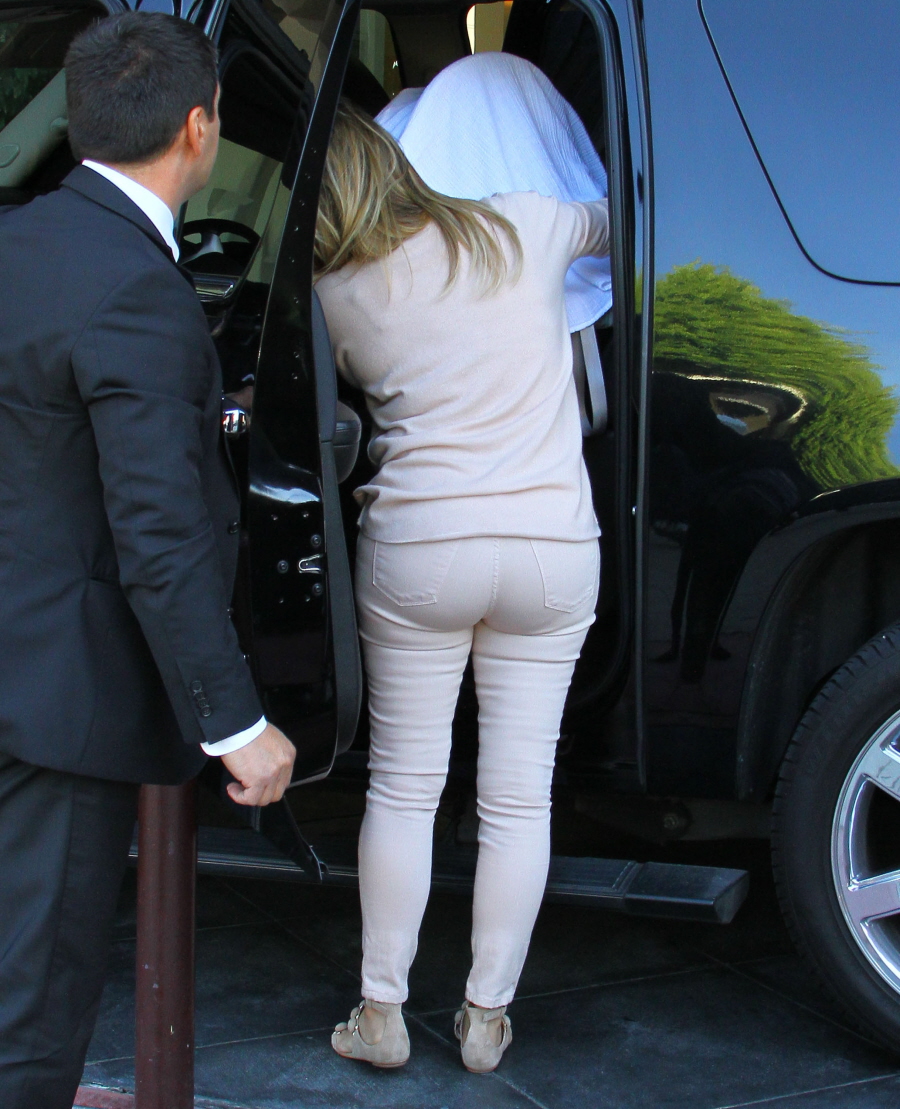 Photos courtesy of Fame/Flynet.