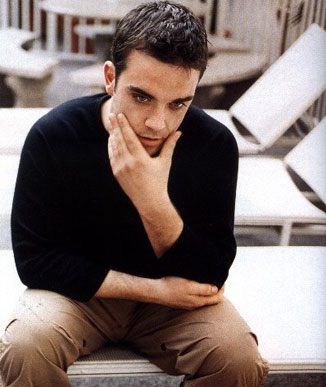 Robbie Williams has successfully completed 21 days of drug treatment at a secluded facility and is now back at home in LA. He was thought to be at the Meadows Center in Arizona, where Kate Moss was rehabbed after her cocaine scandal, but he was really at the Cottonwood de Tucson clinic, which is hidden away in the desert.
Williams' spokesperson has confirmed that he is out of rehab. The story claims that he enjoyed "trivia, reading quiz books and looking up amazing facts online" while he was recovering, and that the counsellors at the clinic told him to keep his mind active.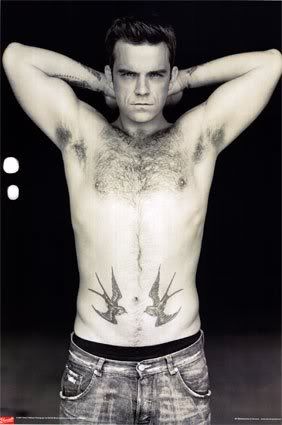 Hello! Magazine has Robbie falling into a pit of prescription drug despair after the great success of his old boy band Take That without him. As Robbie's career falters and has not reached the level of international success he was hoping for, his ex bandmates are doing well and that is said to have contributed to his depression. Some even accuse him of timing his rehab stay to coincide with Take That's comeback:
One [music industry source] told Hello! "Rob is a very complex individual. He makes out he doesn't care about anything – particularly the press – but this is a guy who goes online every day to look at the British papers to see what everybody is writing about him.

"He likes the guys as individuals, but as a band and as Take That he really can't bear the success they're having. In Robbie's world it's always about him and he sees their success as directly affecting the way people look at him and the fact it highlights the album's failure.

"This turns the whole Take That story back into a Robbie Williams story. It spoils it for them and it brings it all back to him. This is exactly the sort of mixed bag of emotions Robbie is all about."
[From Hello! Magazine, print edition, February 27, 2007]
The article goes on to say that all the members of Take That have wished Robbie well, but that they didn't mention him in their acceptance speech for best single at this year's Brit Awards. (Where Williams was only nominated for one award that he didn't win.) Jason Orange of Take that said "We didn't thank Robbie because it's about his private situation. It's not for us to comment… we wish him the best – we love him… He's going to get through this. It's sad for him and it's sad for all of us."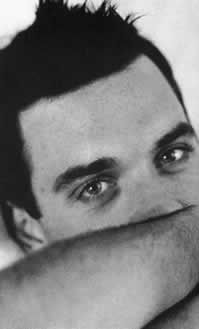 Take That's new single "Shine," the second from their album "Beautiful World," is now number one on the UK singles charts. Their UK Tour of 29 dates sold out in just under three hours.
Meanwhile the Hello! article paints Robbie as a lonely guy who is deeply affected by criticism and the slump in his career.
People were dissing Robbie in the comments for being addicted to prescription medication, including Paxil, as if that was less hardcore than an illegal drugs addiction. Paxil is called Seroxat in the UK, and is known as a very difficult drug to wean off of with serious side effects for some. The guy was on a cocktail of all sorts of prescription drugs including sleeping pills and painkillers and they were clearly affecting him. Good for Robbie for taking care of himself. Maybe his career will pick up once he gets his head on straight.
Note: UrbanDK is on vacation this week or he would surely cover any Robbie Williams news.