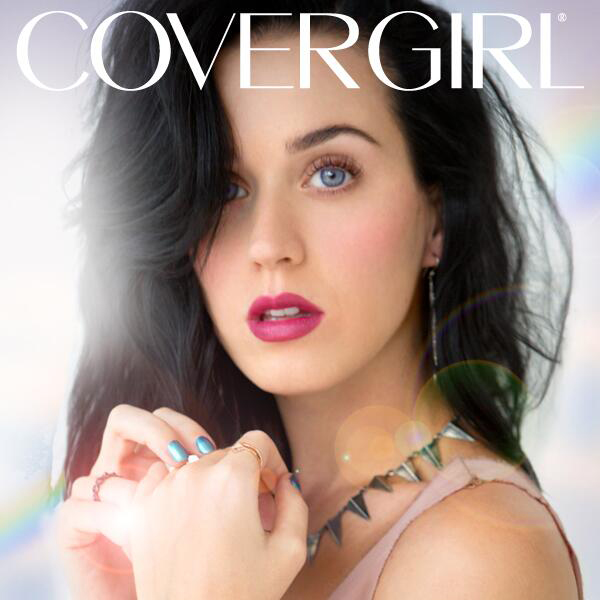 This is Katy Perry's new ad for Cover Girl. It's very pretty, right? She may be airbrushed to hell, but she does look quite natural and ethereal in this photo. At least she looks a lot less orange than she does in her "Roar" video. God, so much orange.
I think right now we should all be a little bit grateful for Katy. She may be total pop tart, but her new Prism album comes out next week. I'm interested to see whether or not she will dethrone Miley's Bangerz from the top of all those charts. I bet Miley is worried about it. Katy's gimmicks might be annoying in their own way, but at least she's not selling records with cheap nudity and her tongue.
With her release in sight, Katy is hustling something fierce. Just when I think she's thrown Russell Brand as far under the bus as far as she can, she goes a little further. Most recently, Katy talked about how Russell's divorce filing made her suicidal. Now she's talking up the "higher power" that saved her from the depths of Rusty despair:
Katy Perry says a "higher power" saved her from depression.

The 28-year-old singer believes something helped guide her in the right direction when she was overwhelmed and heartbroken. And she credits this force with changing her life for the better.

"Everybody asked me how I got through that and I would say my friends, working out, vitamins and supplements," Katy told Entertainment Tonight. "But I think there was just a higher energy, a higher power that was helping shoot me in the right direction. In a more positive direction."

Katy admitted she was plagued by suicidal thoughts following the end of her 14-month marriage to Russell Brand in December 2011. Russell allegedly broke up with Katy via text message, and she poured her feelings of betrayal and hurt into new album Prism.

"I came out of a small depression by writing this record," Katy revealed. "A song called By The Grace of God, which is a very vulnerable song, you know. One line talks about me laying on the bathroom floor, looking in the mirror and deciding to stay. You don't have to really read between the lines of, kind of heavy material there. It's one of the darkest songs on the record."

Katy goes on to explain that despite her immense pain and suffering, she is a survivor. She also insists that despite the hardship she endured, it taught her about herself. Katy revealed the experience made her self-reliant and strong.

"I did a lot of self-reflection and that relates to Prism in some ways," said Katy. "I did a lot of self-reflection in spring of this year and this is where a lot of the songs from Prism came from. I kind of just did a lot of work on myself and gave myself some time and healed up some spots that needed to be healed, and did a lot of self-therapy.

"That seems to be the theme for me… of always getting kicked but coming back up, rising from the ashes or something."
[From Belfast Telegraph]
I sort of get it. Not really, but I see how Katy has marketed herself as the effervescent woman, the "Firecracker" who shines no matter what happens. She threatened to go dark with this album but thought better of it. This interview is just Katy using her evangelical background to talk up her latest girl-power anthems.
The funny thing is … Katy has no intention of giving up the bad boys who inevitably do her wrong. The Mail claims to have inside word that marriage will happen between Katy and John Mayer: "Everyone knows it's just a question of when John will propose." God, that is going to be such a disaster.
Here's Katy in London on Thursday. This dress is cute in the front and weird in the back.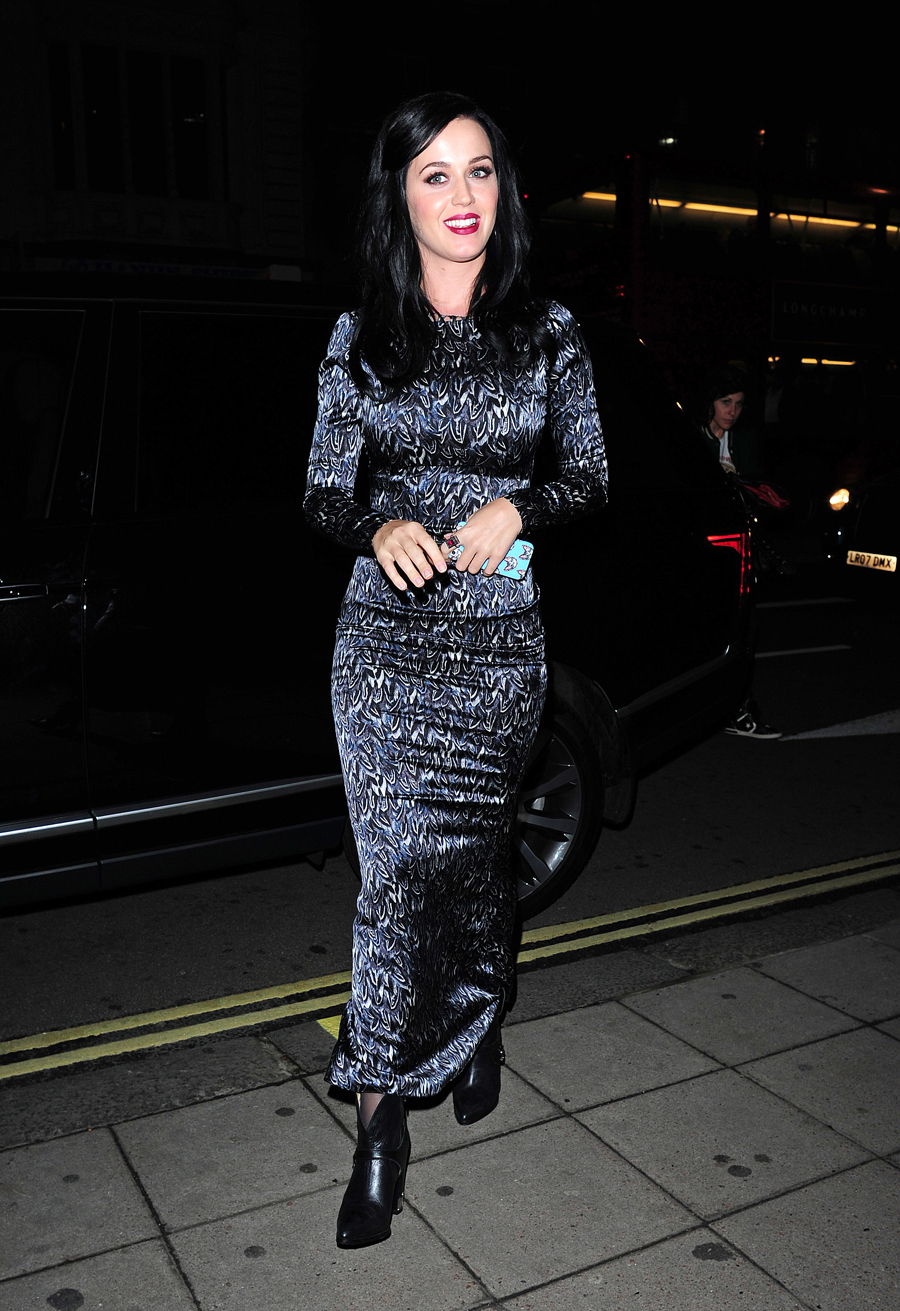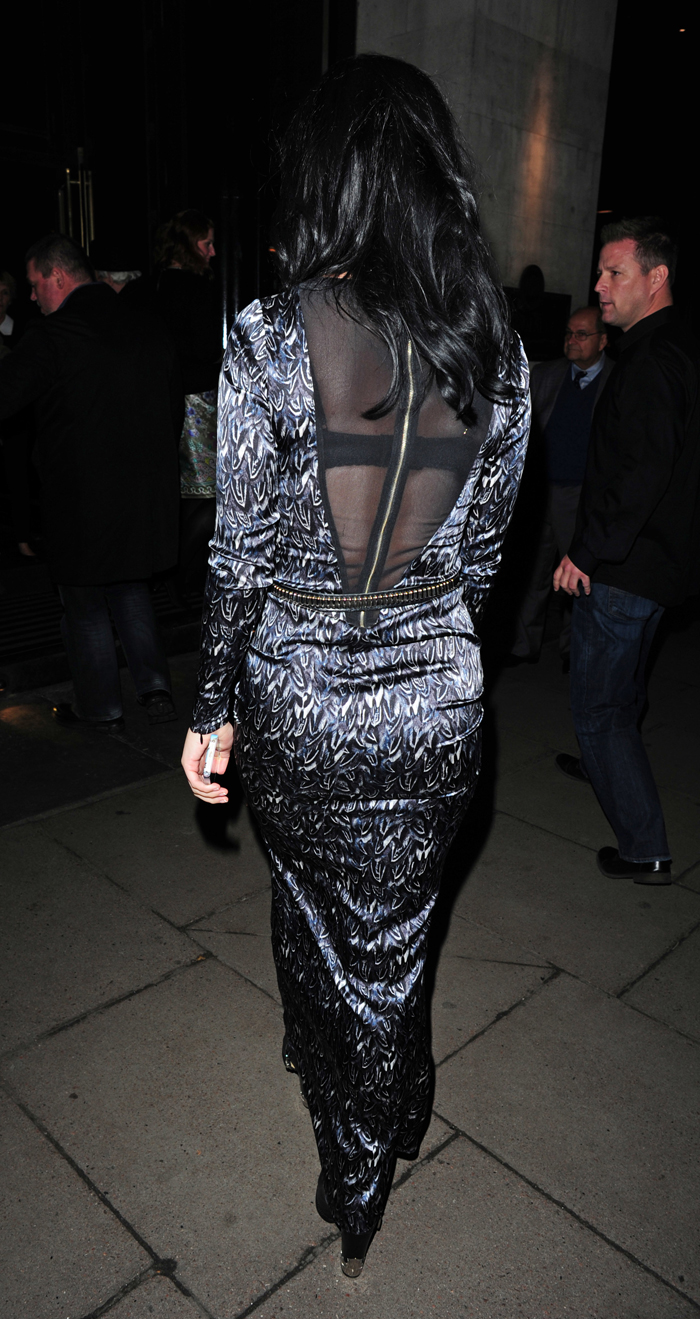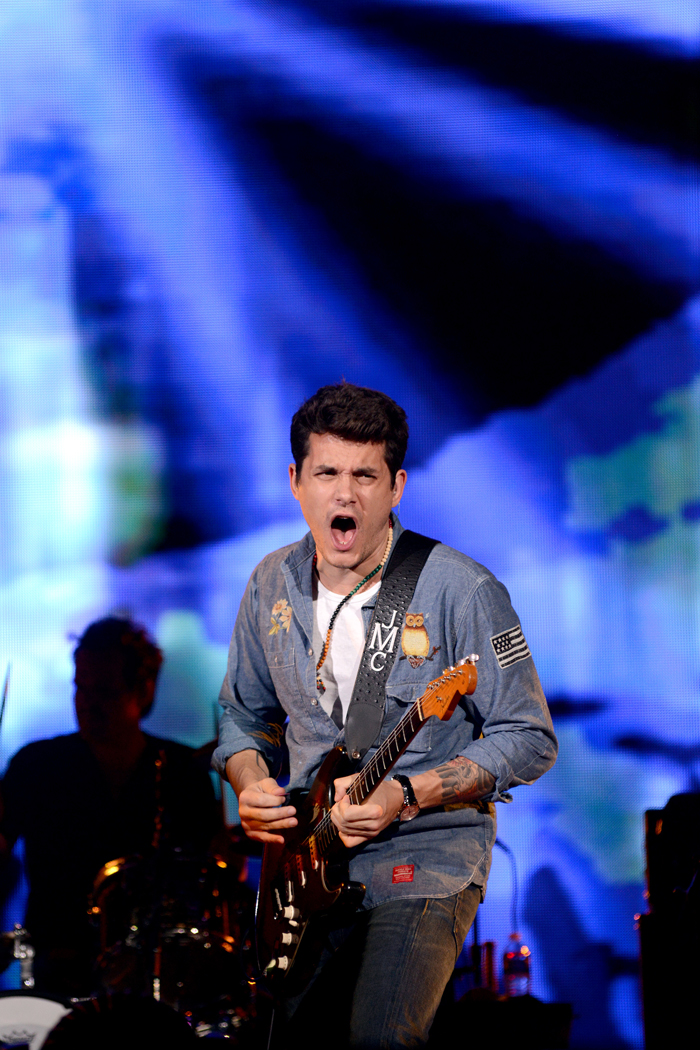 Photos courtesy of Cover Girl & WENN