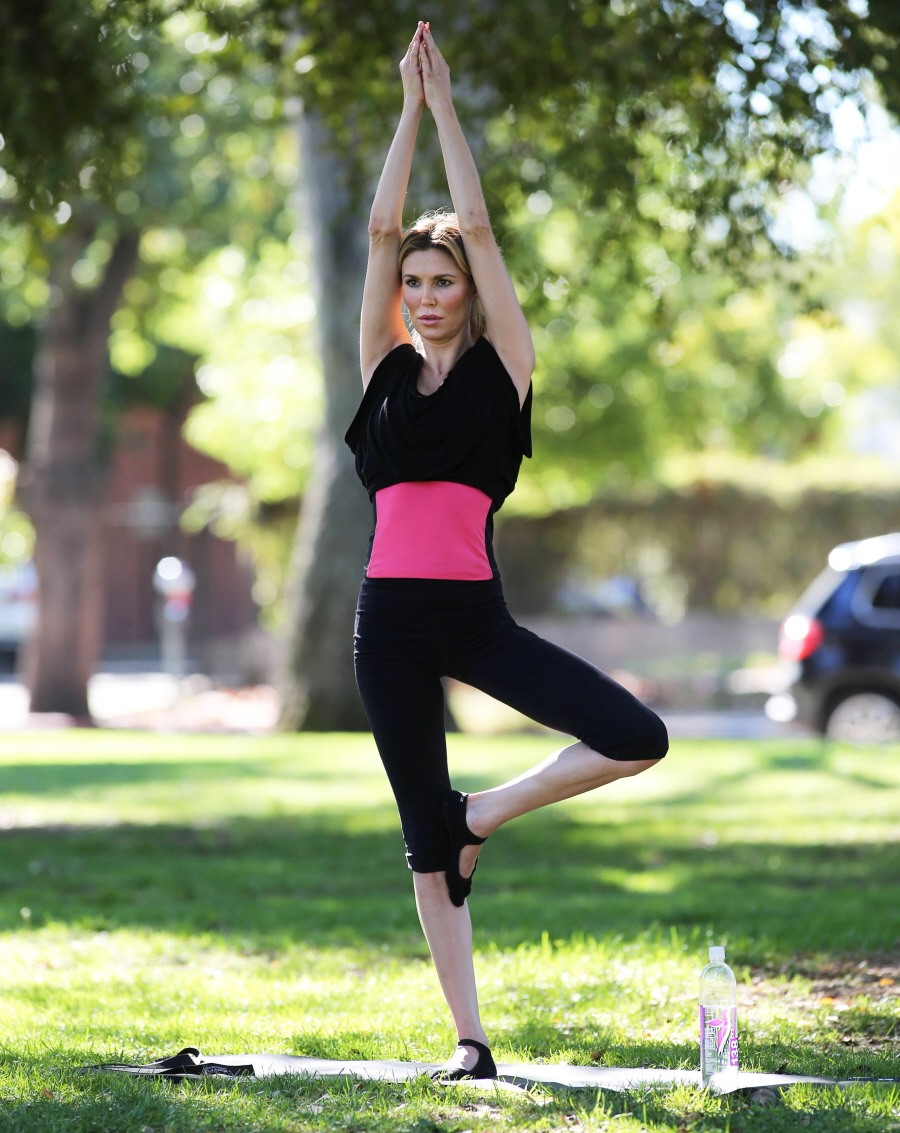 138 Water. I think that's what's being promoted in these photos. Brandi Glanville was "spotted" by paparazzi "doing an early morning yoga workout at a park in Beverly Hills" yesterday. Yes. Paparazzi just chanced upon a Real Housewife, alone, doing yoga in a Beverly Hills park. Of course that happened organically. But if it didn't happen organically and this was photo-op set-up, what exactly is the point again? As I said, I think it's probably about the water bottle. 138 Water must have hired Brandi for this set-up. She poses with the bottle too perfectly.
Alternate theory: Brandi set up this photo-op because she's baiting LeAnn Rimes to copy her. I'm actually kind of surprised LeAnn hasn't tweeted about doing yoga in her private park already. But I'm sure it's coming. And I'm sure there will be photos and I'm sure those photos will be absolutely hilarious. Come on! LeAnn doing yoga in a public park and trying to make it look natural? THAT is what Brandi wants.
A few more Brandi stories… her first acting gig – a small part in the Lifetime movie Missing at 17 – will air this Saturday (tomorrow). You can see a short clip here. Brandi seems to hit all of her marks, so good for her. It's nice to see that she's not overreaching – a Lifetime movie is a great place for her to start. Last story: Brandi is still friendly with LeAnn's ex-husband Dean Sheremet. Which… is that controversial? Not to me.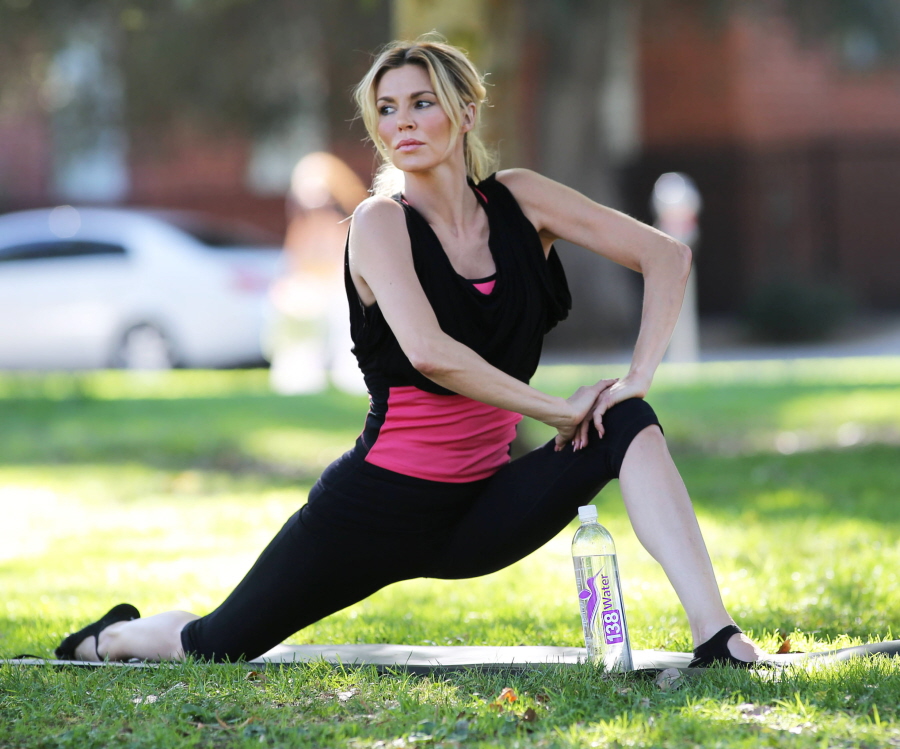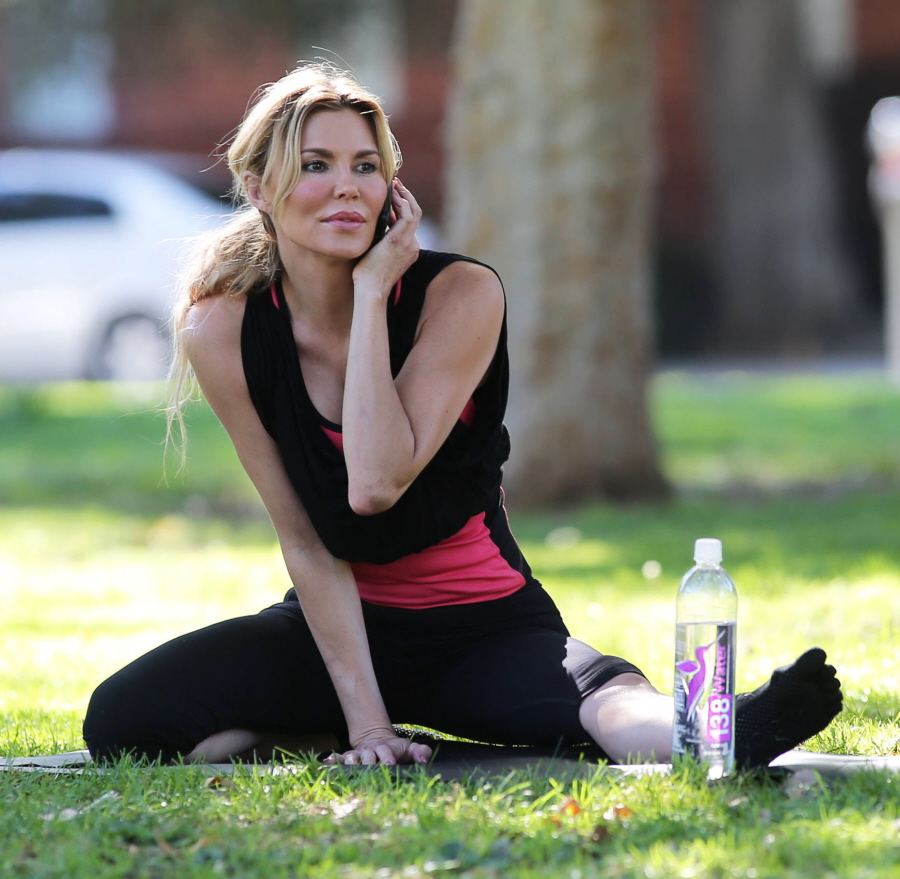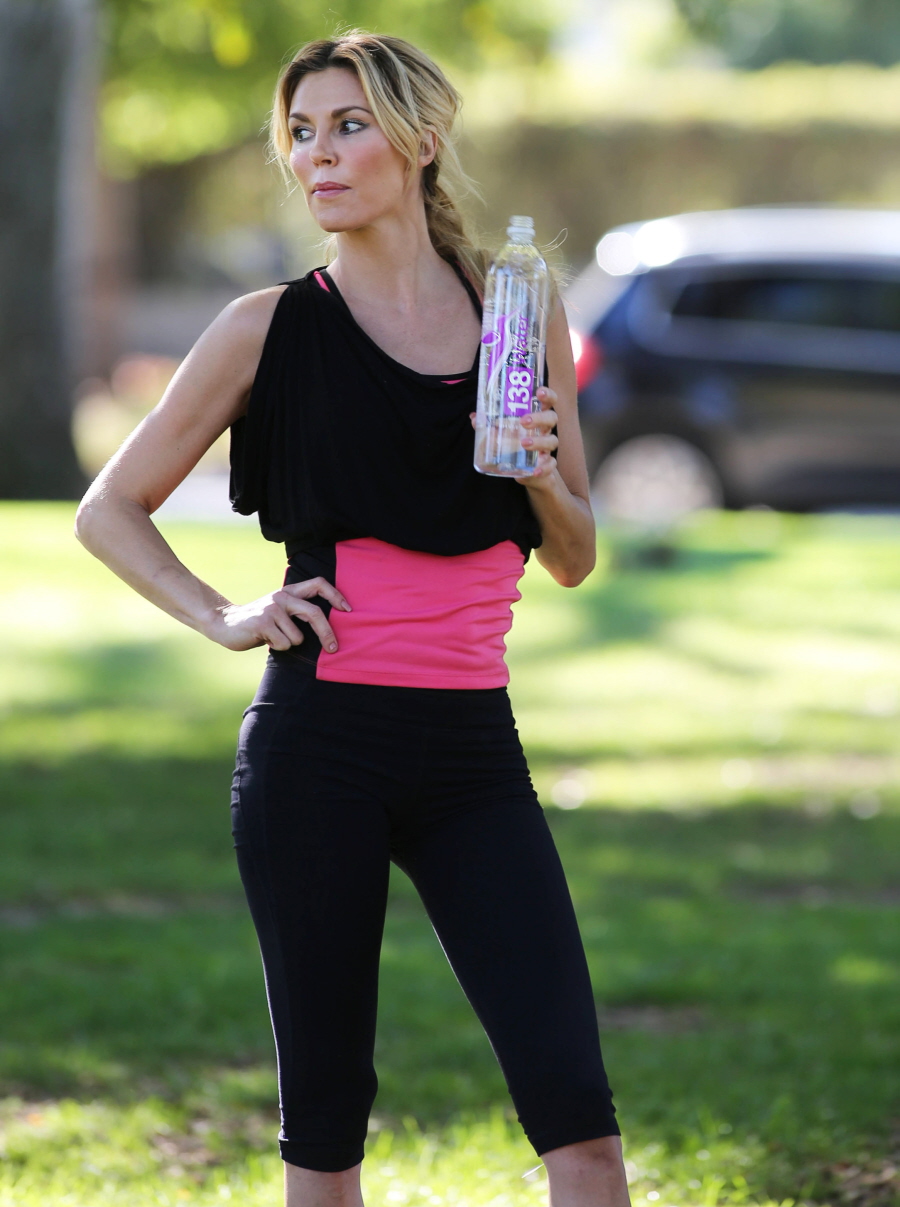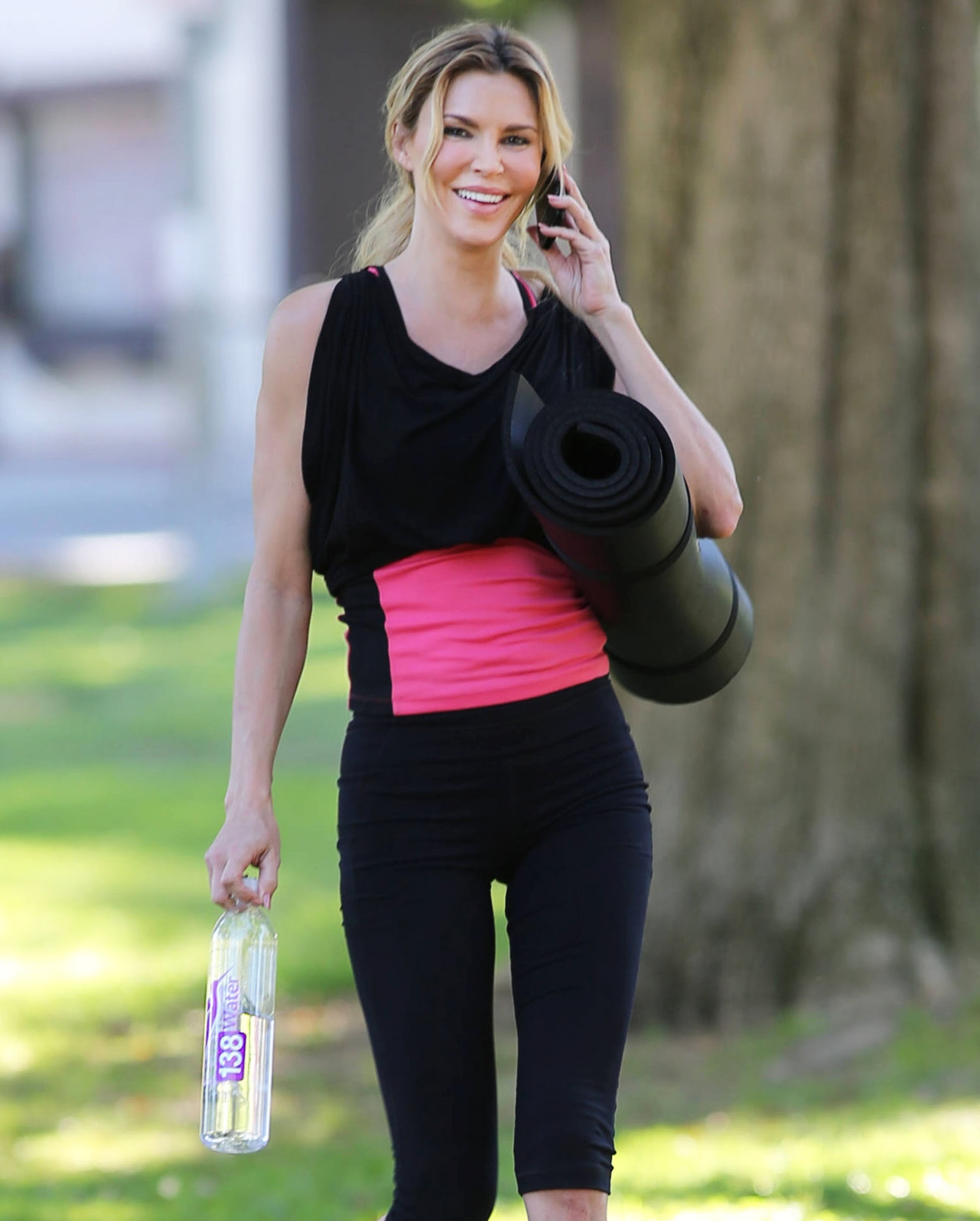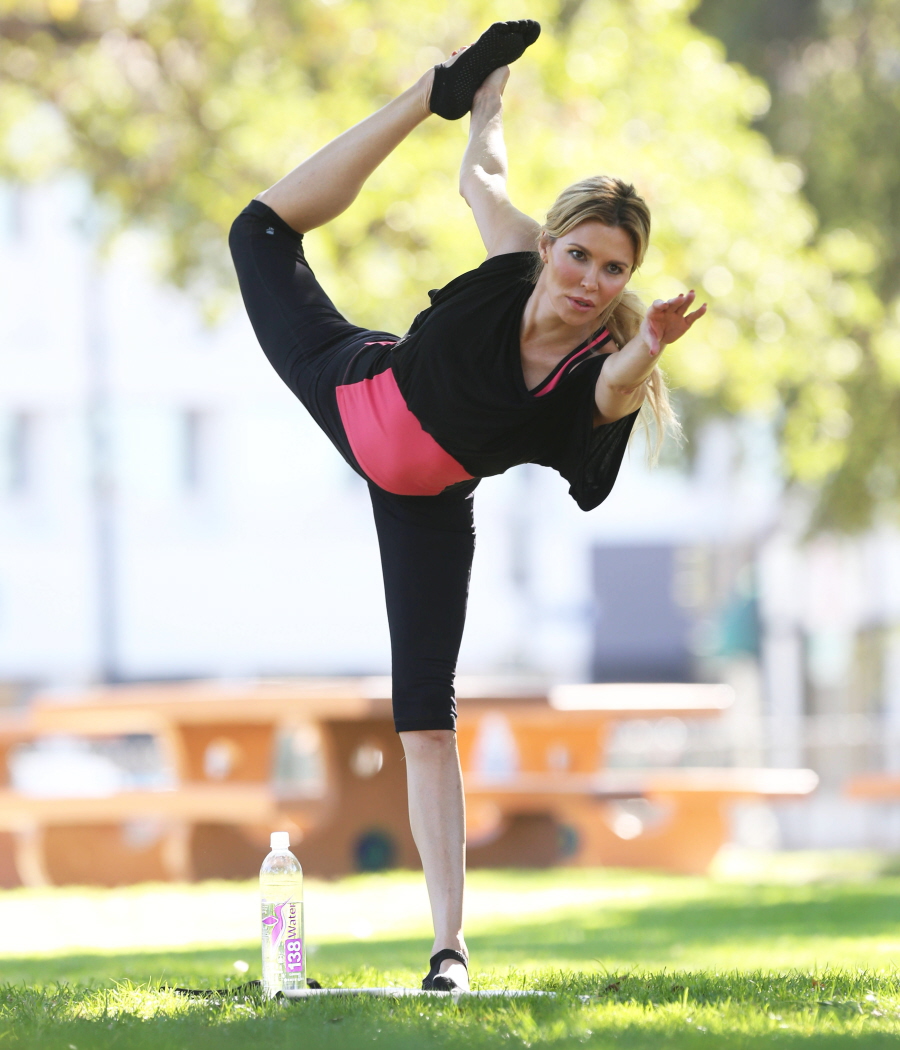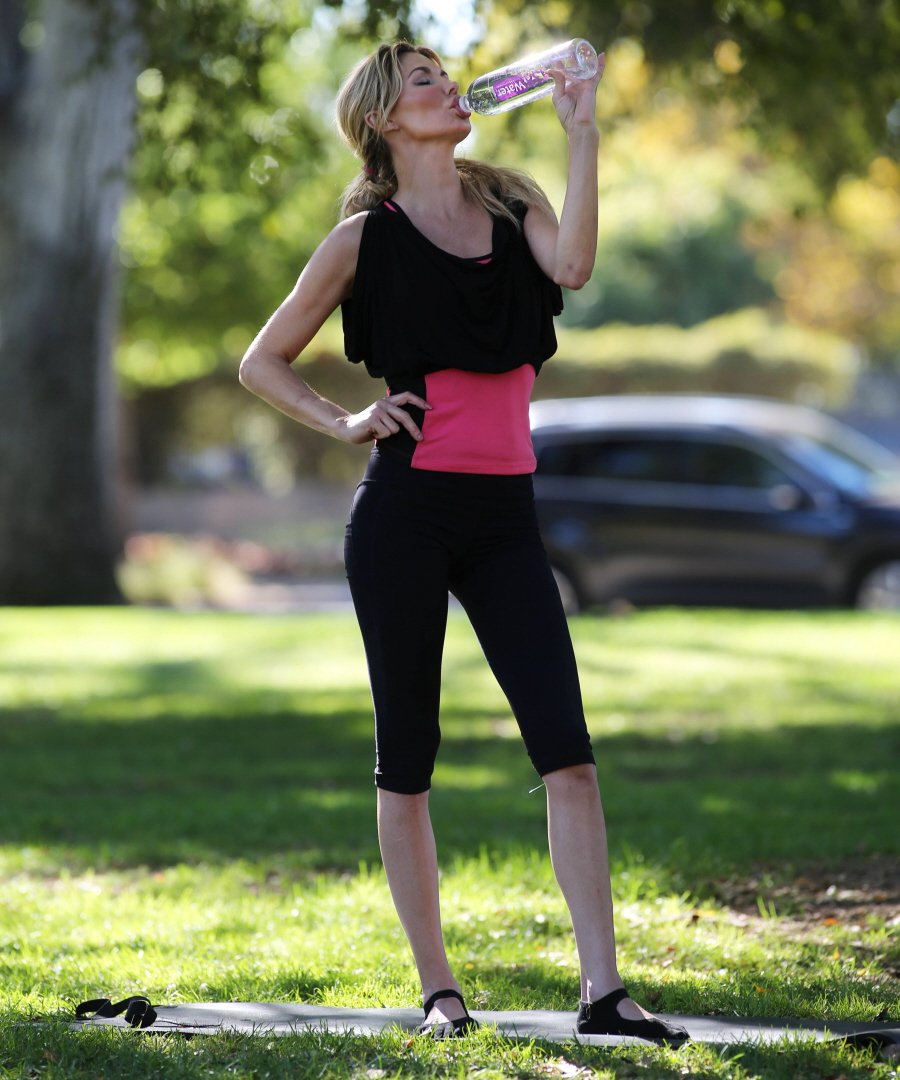 Photos courtesy of Fame/Flynet.