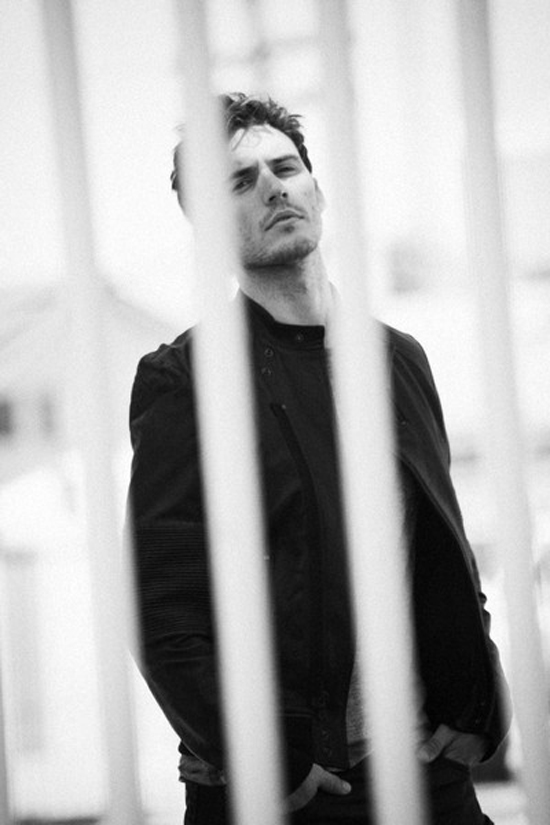 Catching Fire comes out next month, and I feel like I should be way more pumped about this sequel. The trailer was quite serviceable, but I'm just not mentally there yet. Oh well, the promotion shall go on. Sam Claflin appears in the November issues of Elle UK and Nylon Guys to promote his role as the devastatingly charming and tragic Finnick Odair. Even on this site, the reaction to Claflin's casting has been mixed but mostly negative. I honestly believe that Suzanne Collins character is so larger than life that no one could possibly fill Finnick's strategically placed fishnet. Claflin will try, but I think people are still going to give him a hard time. Here's some excerpts from Sam's Nylon interview. Nice … hose: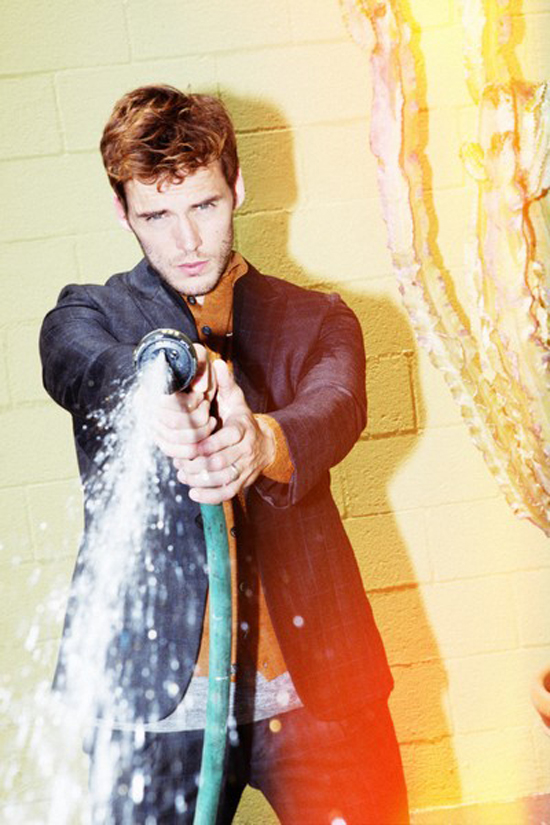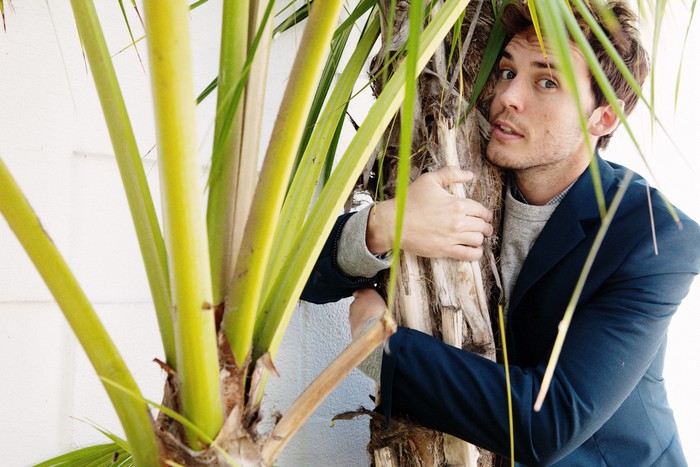 On shaping up for Finnick: "I'll be honest, I let myself go at Christmas. By the time January came around and I'd insisted that I would get back in the gym, I kind of went, 'You know what? I'm gonna enjoy myself for at least a few months more.' That unfortunately turned into eight months. You have to compete with actors who are in absolutely pristine condition physically. I did a job with Chris Hemsworth, and we were both standing on set and he had to change thirsts. He took it off and was like, 'Mate, do you mind holding that for me?' And I was like, 'Oh my God, I want to be you.'"

He's not method: "I'm one of those people who, the moment they say, 'Cut,' I go back to being Sam. Take Finnick Odair, for example: I'm not one to continue my American accent when i go hom. I'm kind of happy being who I am, and I guess I've learned form the best — like Jennifer Lawrence, who can literally be joking with you on the Hunger Games set until the moment they say, 'Action,' then cry on the spot. She's just phenomenal to watch, and that's the way I want to work. The idea of shutting the world off and becoming someone new. God, I don't know how my wife would live with that! It would be like being married to a different person every week."

On his Instagram imposter: "That's the scary side of the fan appreciation. Some people get a little obsessed. Although she — or he — sent me a lovely apology saying, 'I'm sorry, I was bored.' I watched Catfish, and it's intriguing what those people on the other side go through."
[From Nylon Guys]
That's so funny about how he wanted to have Chris Hemsworth's chest while the filmed SWATH. I think most guys who meet Hemsworth feel the same way. You know, I watched that movie (which was awful all around) and see that Claflin played Snow White's brother, but I can't remember his performance at all. Was he remarkable?
Poor Sam — this is his Elle UK spread, and they zeroed right in on his pants problem.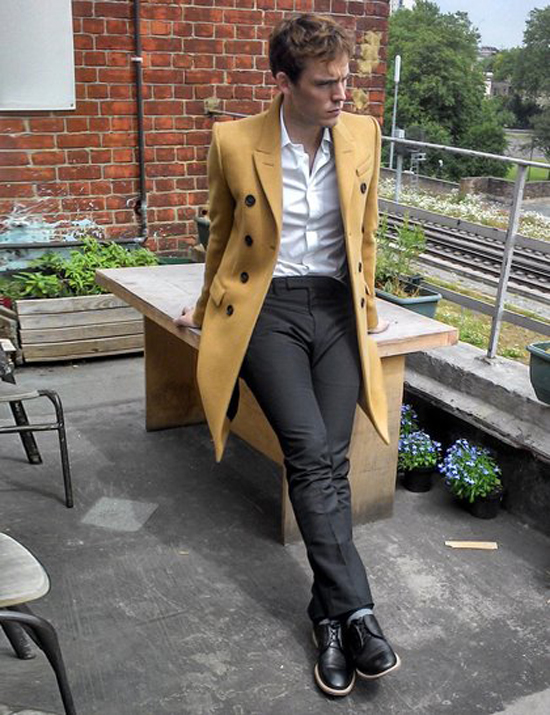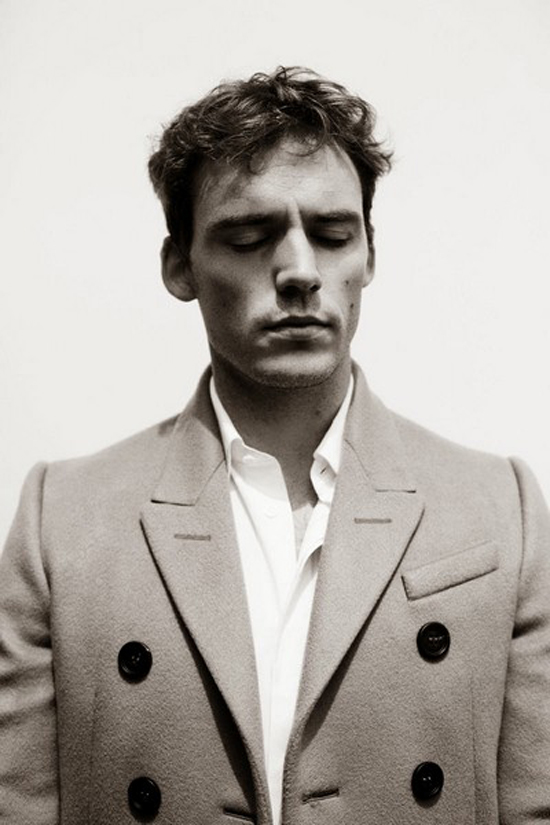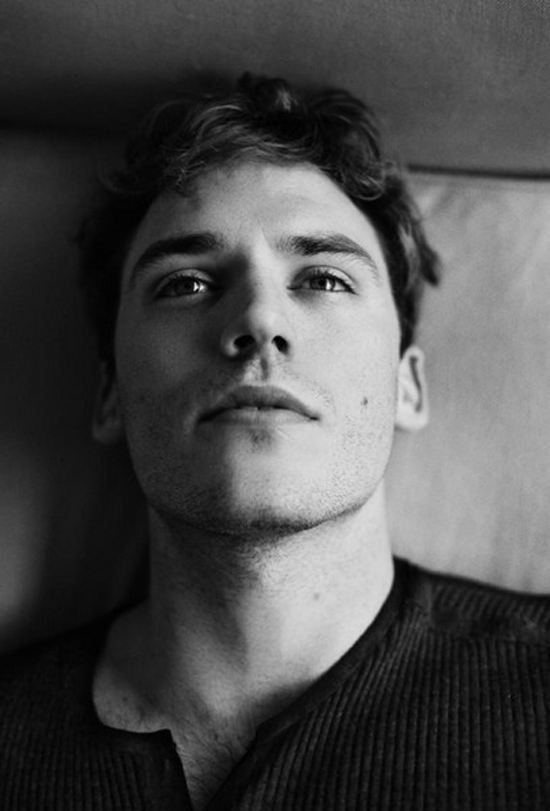 Here's a behind-the-scenes video from the Elle UK shoot. He sure is charming and has the cutest dimples and cupid lips.
Plus the rest of the Nylon editorial.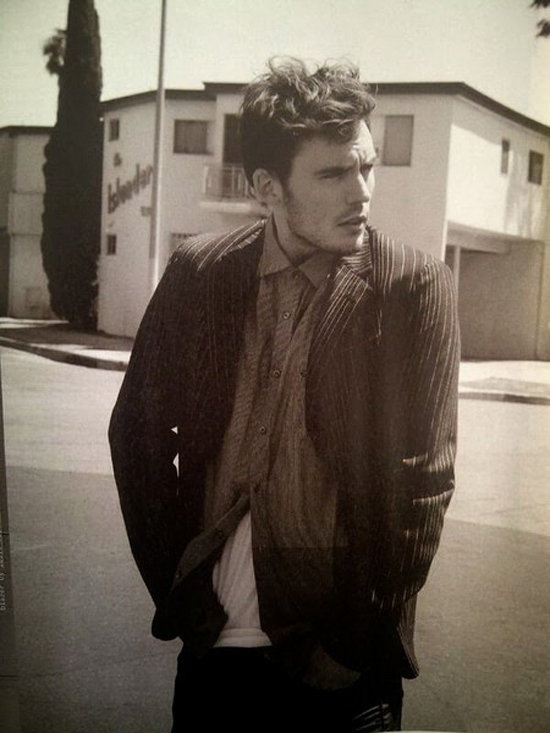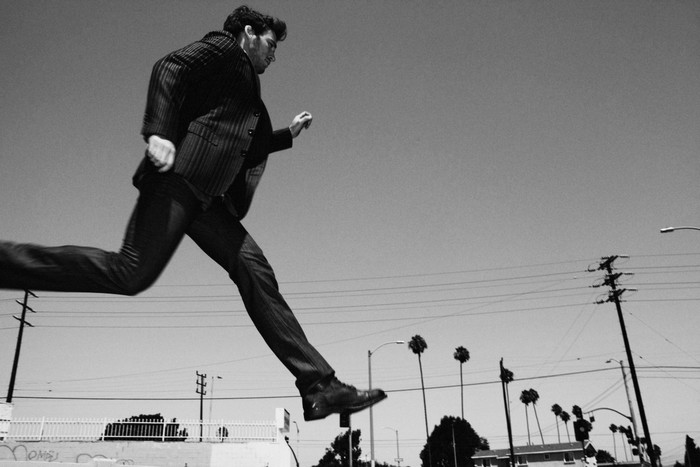 Photos courtesy of Nylon Guys & Elle UK