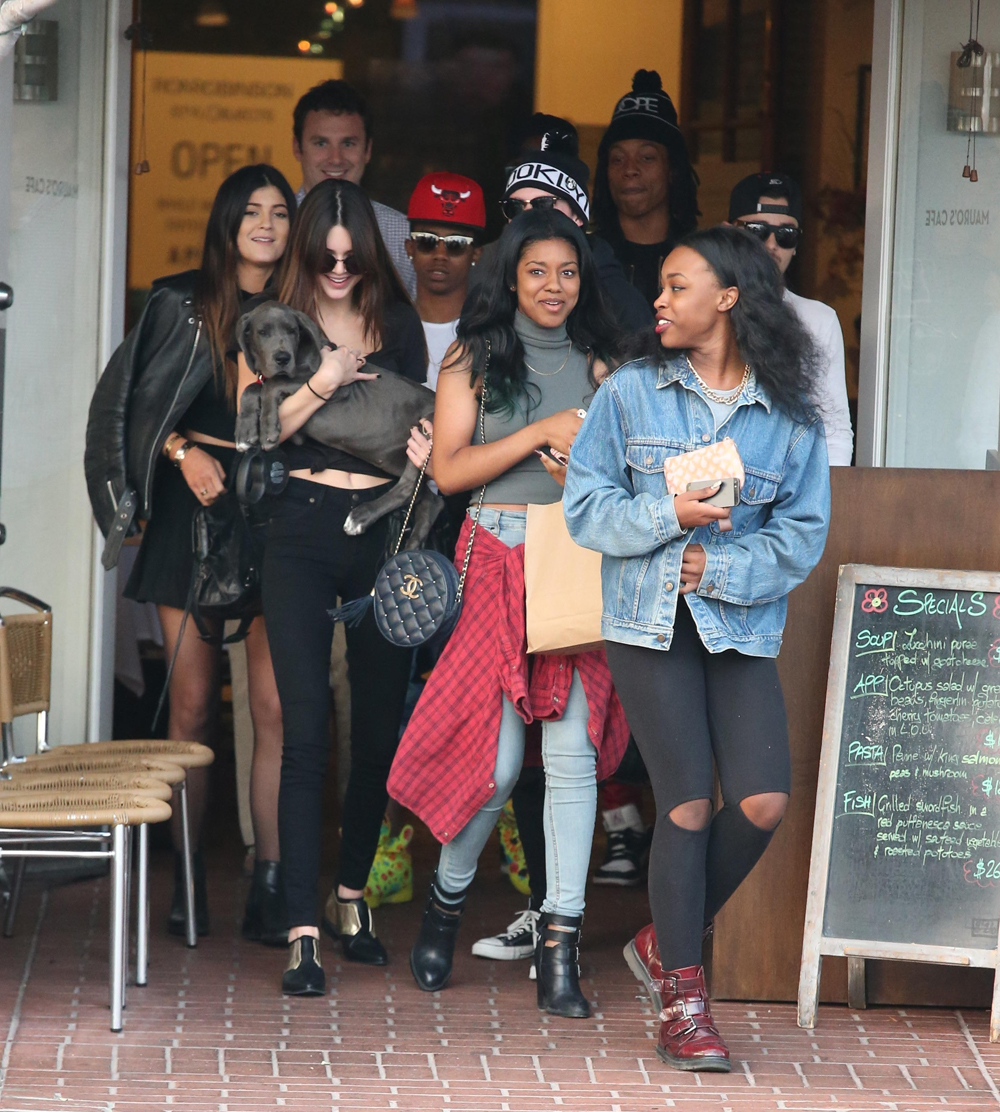 These are pictures of Kendall and Kylie Jenner shopping at Fred Segal with a group of friends. I think that's Lil Twist in the red hat, but I could be wrong. There's also a very confused looking puppy riding along in the arms of Kendall, who is preparing to turn 18 years old (with much fanfare from TMZ's gross countdown). The puppy was an early gift for the big day, but I'll get to that in a moment.
Kendall and Kylie have attempted to tell their version of events after quasi-big brother Scott Disick took them to a 21+ sex-themed club. Even though the story was that Scott took these girls out with fake IDs, Kendall says that detail is not true because "We're smarter than that. Get over it. No story here." I think this little event of corruption was staged by Scott to promote his villainous reputation for the family reality show. It fits his general rep for over the top douchiness and was probably approved by Kris Jenner.
Now lets get back to this puppy, which is a Great Dane. He looks so soft and sweet. I want to pet this dog so badly.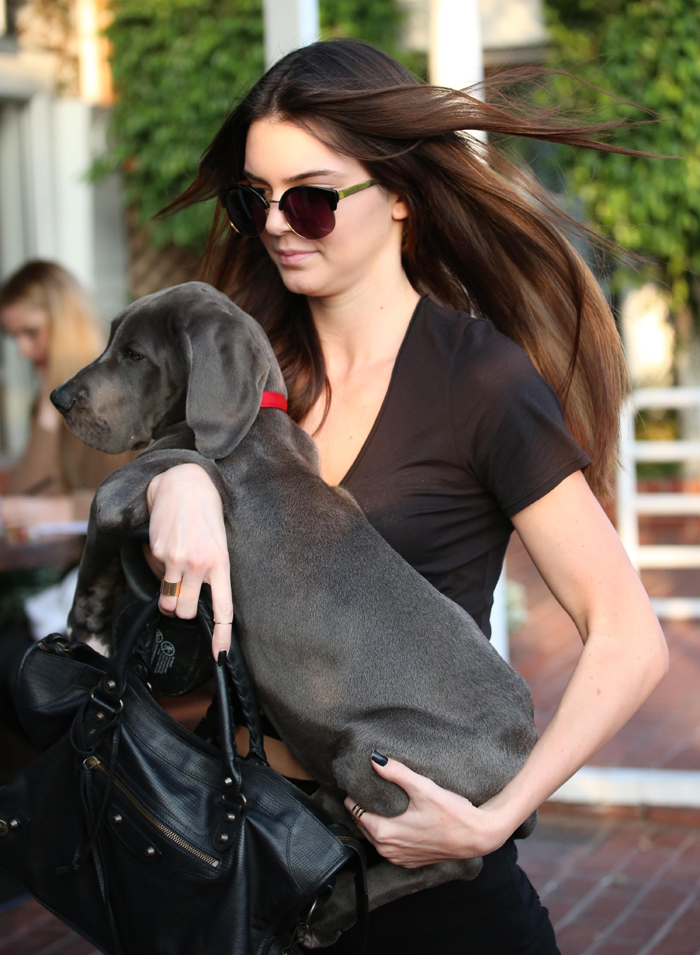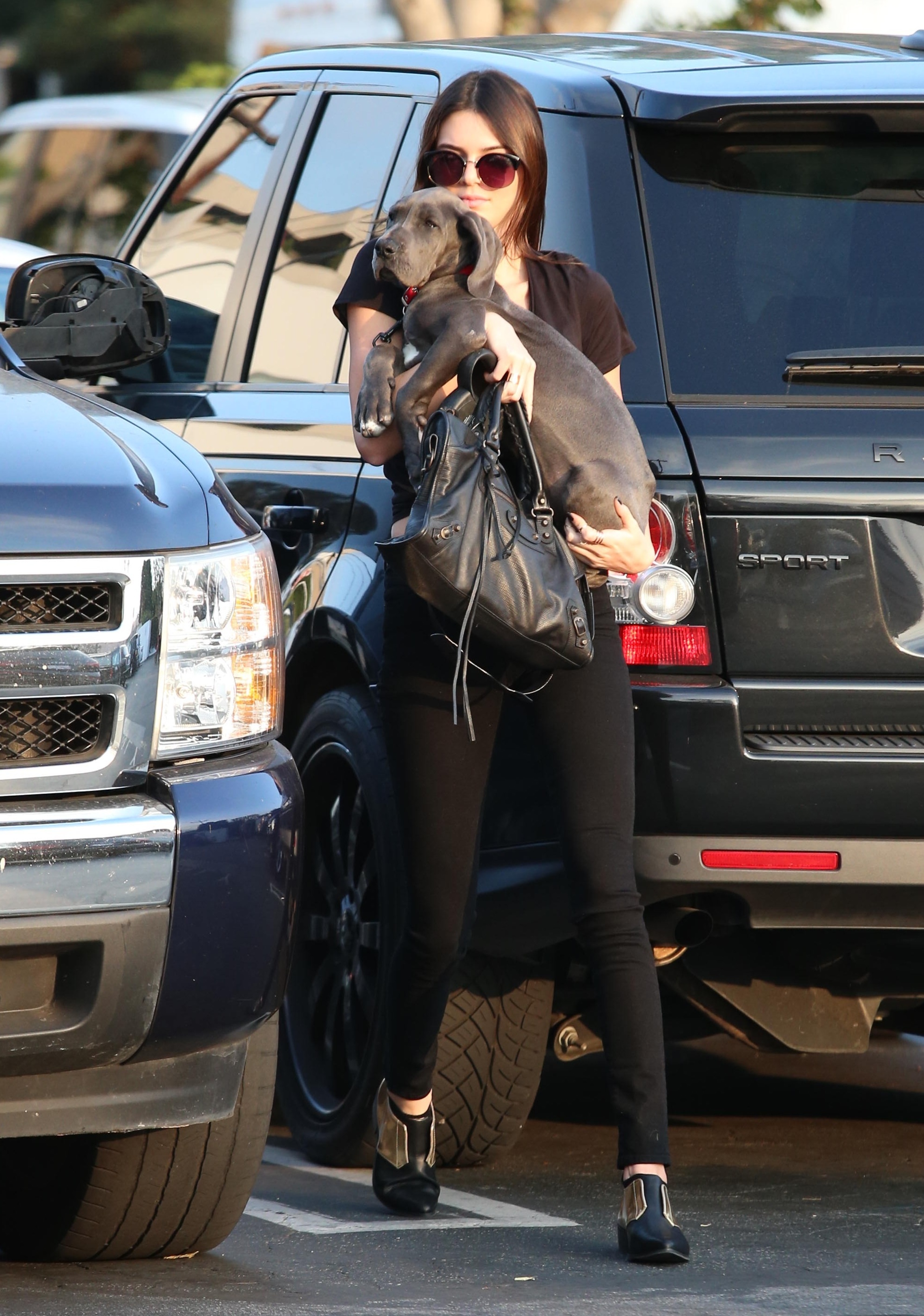 This pet was actually a birthday gift to Kendall from Rob Kardashian! Maybe it was also his way of saying, "Thanks for modelling my awful socks, girl." Assuming Rob didn't get the doggy from a puppy mill, this was a super sweet gift. With that said, I promise not to totally make fun of Rob for the rest of the day. Maybe.
Such a cute puppy! I love a good dog story on a Friday.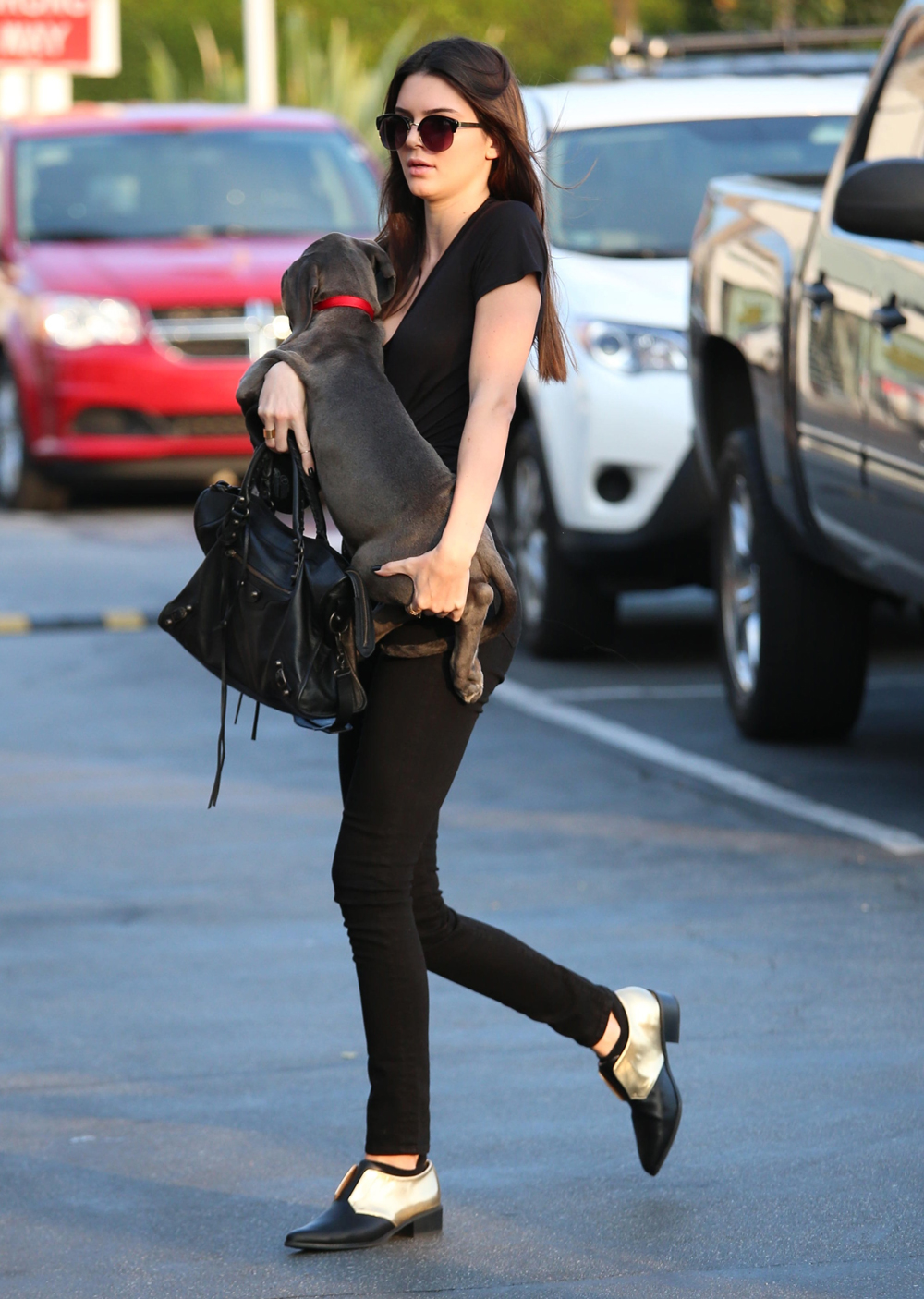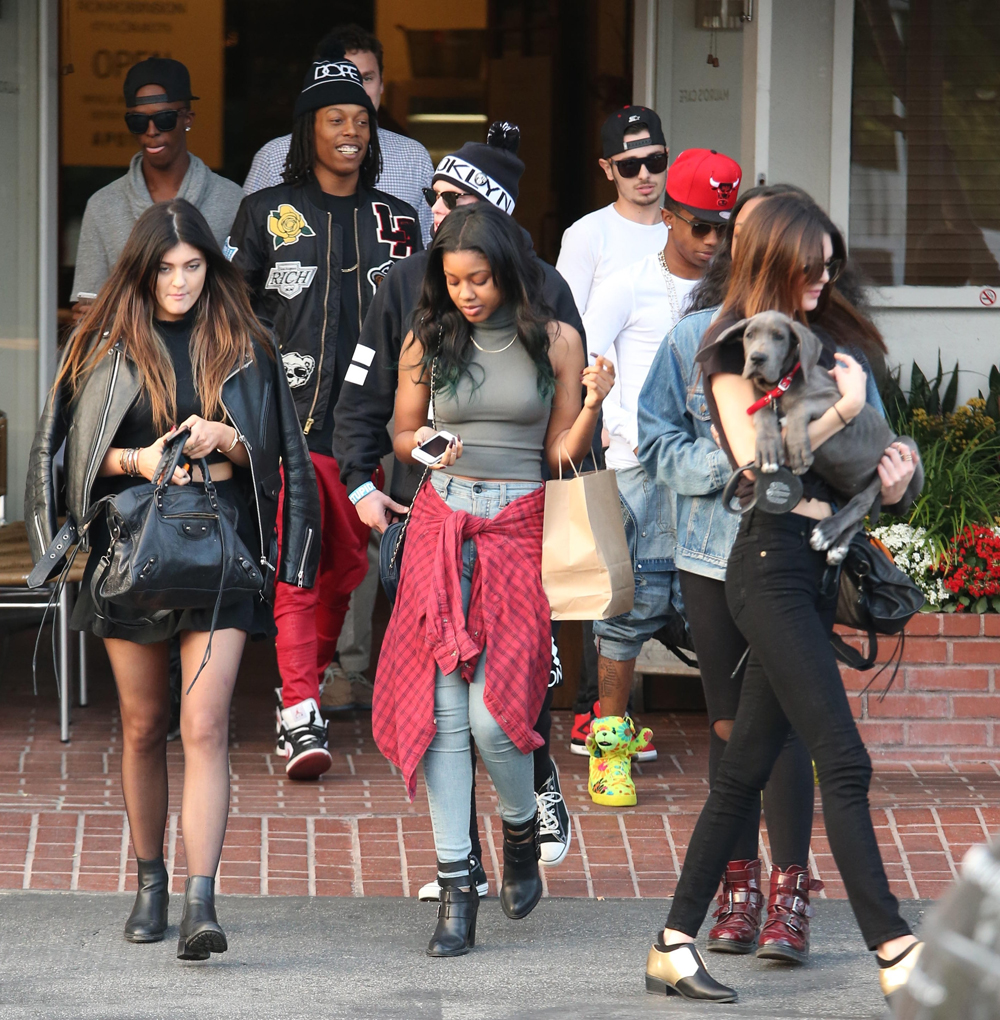 Photos courtesy of WENN