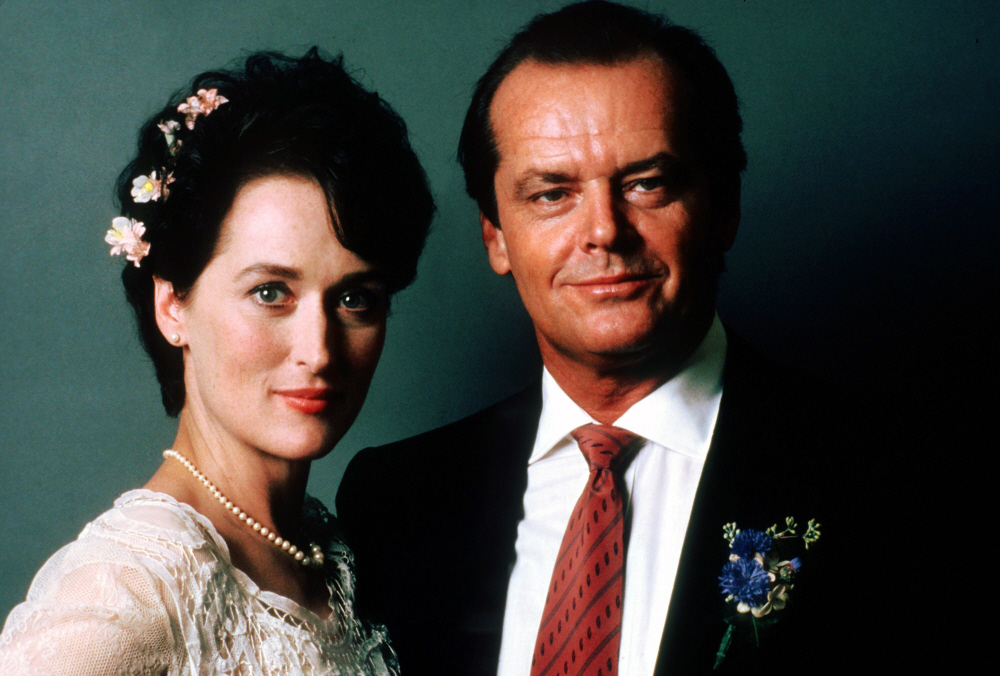 Have you ever since Heartburn with Jack Nicholson and Meryl Streep? It's a film based on Nora Ephron's memoir-ish novel about her marriage to Carl Bernstein (of Woodward & Bernstein fame). It's a great book and a great movie, and Meryl and Jack had amazing chemistry together. The film came out in 1986 – Meryl was already married to Don Gummer (who is still her husband – their marriage has lasted 35 years and they have four kids together). But did Meryl and Jack have some kind of torrid affair when they worked together? Maybe? That's what a new Jack Nicholson biography seems to insinuate:
Jack Nicholson's prowess with women is the stuff of legends. But a new biography of the Hollywood superstar alleges he bedded one of the most successful actresses of all time – Meryl Streep. Jack, now 76, starred with Meryl, 64, in two movies, Heartburn and Ironweed, and it was while on the set of the latter film that writer Mark Eliot claims the stars left Jack's trailer shaking, writing: 'Often during shooting, his Winnebago seemed to be balanced on four overworked Slinkys.'

The book also details his prolific drug use that nearly ended his career, his struggles with his weight – and how even friends called him a 'better swordsman' than that infamous lothario, Warren Beatty.

Jack and Meryl played feuding husband and wife in the 1986 movie Heartburn, written by the late scribe Nora Ephron and based on the true tale of her tempestuous marriage to journalist Carl Bernstein – which ended following his affair with Baroness Margaret Jay. Although it was claimed at the time that shooting ended up with Meryl throwing Jack out of her hotel room and vowing never to make another movie with him following his 'relentless sexual overtures' – a report she denied – the actors teamed up again on Ironweed in 1987.

The new book, Nicholson, relays the first meeting between the pair on the set of Heartburn in 1985. Eliot writes: 'Jack met Streep the first day he was on set. (Mike) Nichols had wanted to keep some tension between them before the cameras rolled. According to Streep, 'it was like meeting Mick Jagger or Bob Dylan. He was a big deal'. To break that tension, just before their first scene together, Nicholson knocked on Streep's trailer door and asked if he could use her toilet. She said sure. End of tension.'

And Eliot writes a fling took place on set while Jack was still in an on-off romance with long-time lover Anjelica Huston – as well as allegedly sleeping with actress Veronica Cartwright.

The couple played a washed-up baseball player and his lover and drinking partner in the movie based on the Pulitzer-prize winning novel by William Kennedy, and Eliot says: 'As soon as it began, rumours exploded like wild mushrooms that something was going on between Jack and his co-star, I'll-never-work-with-him-again Meryl Streep. There had been talk that the two had grown unusually close, but both denied it. Jack was in a bit of a bind, as he was actively, if secretly, still seeing Cartwright. However, once filming began on Ironweed, everyone on set and those who heard about it, were talking not about the film's script, or direction, or scenic design, but about Jack and Meryl. Often during shooting, his Winnebago seemed to be balanced on four overworked Slinkys. One unnamed source told Mitchell Fink, of the Los Angeles Herald Examiner, that "whatever is going on inside that Winnebago it's starting to get out of hand, to the point where it's embarrassing a lot of people on the set". The story appeared on April 22, 1987, Jack's fiftieth birthday.'

And the actors' affection for each other has never diminished as they remain close friends. Last year, Meryl, happily married to sculptor Don Gummer for the past 35 years, and a mother-of-four, picked Jack to 'shag' while appearing on Andy Cohen's Bravo show, Watch What Happens Live. When asked who she would 'shag, marry or kill' – Meryl picked Robert Redford to 'marry', Jack to 'shag' and her Kramer vs Kramer co-star Dustin Hoffman to 'kill'.

While when paying tribute to the five-time Oscar winner as she was awarded the AFI Life Achievement Award in April 2004, Jack called her 'perfect'. Teasing her for her acting skills and deeming her to 'transcend talent', he stated: 'To me you are perfect and I love you very much, God bless you and God bless America.'

At one point, the book claims that Jack was juggling Anjelica, 19-year-old Brit Karen Mayo-Chandler – who went on to pose in Playboy and brand him 'that horny little devil' – Veronica Cartwright – whom he met on the set of Goin' South and then worked with on The Witches of Eastwick – the occasional Lakers cheerleader and 'possibly' Meryl.
I'm trying to figure out if I'm upset with the idea that Meryl Streep could have cheated on her husband. Is Jack Nicholson a "freebie" that most women would love to go to bed with? Maybe not so much these days (although I'm sure Jack does quite well for himself still), but back in the 1970s and 1980s, Jack was the hottest thing in Hollywood. He was catnip to women. He was like Brad Pitt, George Clooney, Benedict Cumberbatch and Eric Bana all rolled into one devilish shagger. I could possibly see how Meryl Streep would be like, "Alright, maybe." Damn it, Meryl!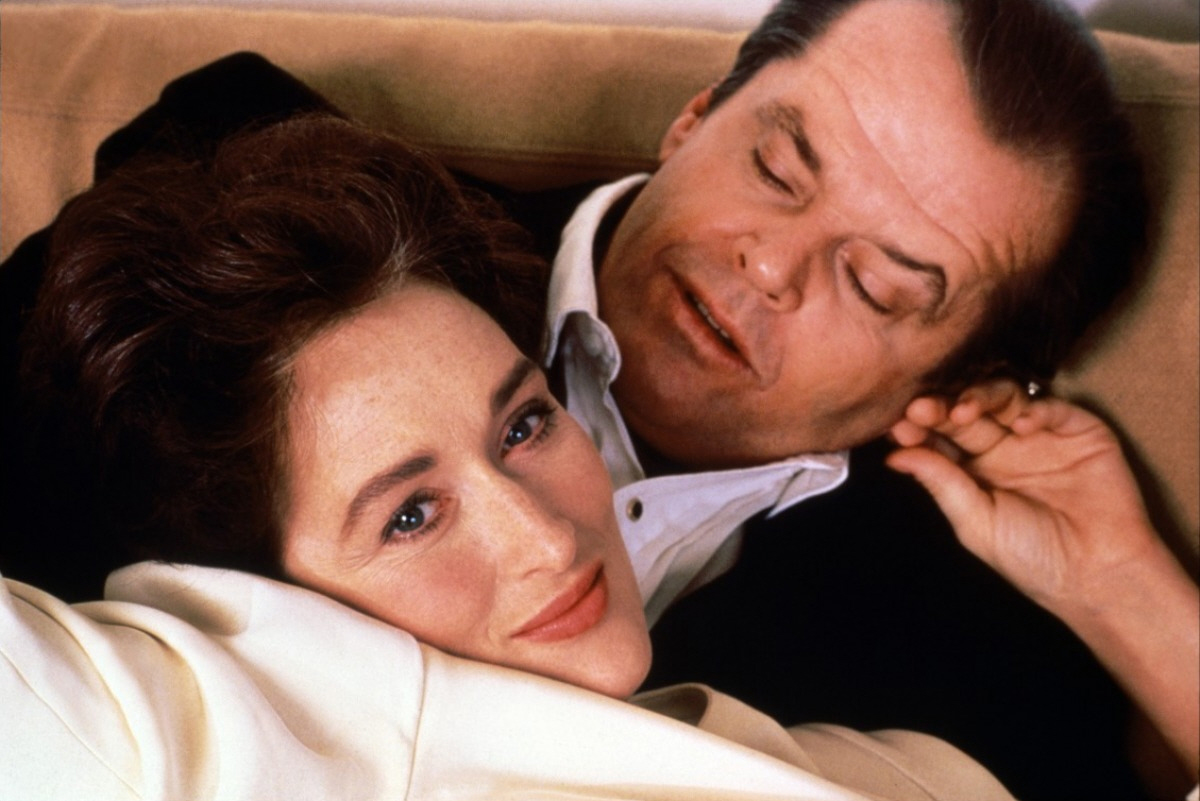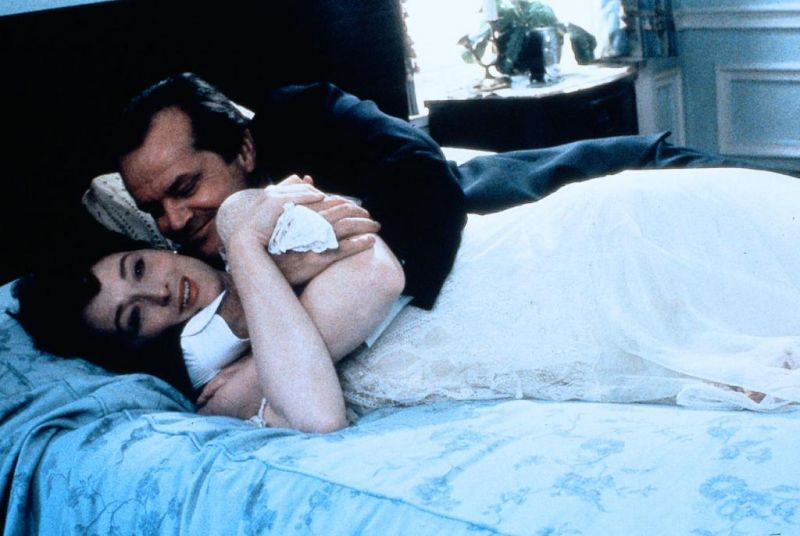 Photos courtesy of WENN, archive images from 'Heartburn'.