Hilary Duff to be in Bonnie and Clyde "remake"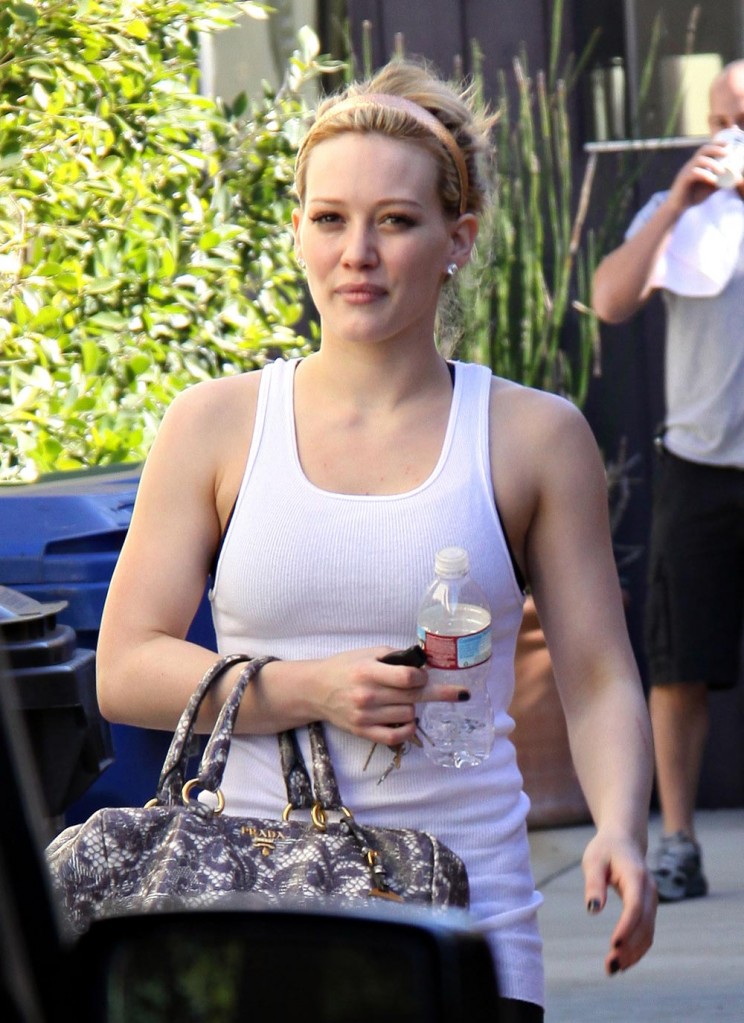 Hilary Duff, in her latest attempt to separate herself from her early Disney fame, will be starring in a movie about Bonnie and Clyde opposite Kevin Zegers. The article makes it very clear that this is not a remake of the 1967 film, but rather a new film with a new script.
Tonya S. Holly will direct the film from her own script, which is a new adaptation of the story of Bonnie Parker and Clyde Barrow rather than a remake of the 1967 classic film starring Faye Dunaway and Warren Beatty. Holly began working on the project after reading old newspaper articles about the gangster pair in an abandoned house on her family's property.

Holly wrote, produced and directed the feature "When I Find the Ocean."

"The Story of Bonnie and Clyde" is set to lense in Louisiana, Mississippi and Alabama. Natalie Canerday and Rance Howard will also star.
[from Variety via I Watch Stuff]
I do have to say I'm glad that they're not expecting Hilary Duff to fit into Faye Dunaway's shoes, remake-style. It's such a classic film, and Warren Beatty and Faye Dunaway were brilliant together. It would be silly to think that they could ever recreate that kind of chemistry. However, with a new script and a younger cast, I can see how Hilary would view this as a good movie with which to launch a more serious film career. Hopefully it won't turn into a ridiculous romp movie. Her last film, War, Inc., did not get good reviews and many people agreed that she tried a little to hard to break out of her good-girl Disney image. (For those of you who don't remember, she did a scene in which she seductively fished a scorpion out of her pants.)
I've tried to take her more seriously recently, but somehow, she will never be anything but Lizzie McGuire to me.
Hilary Duff is shown outside the gym on 1/14/09 and visiting a recording studio on 1/6/09. Credit: Fame
Written by SamHill

Posted in Hilary Duff

- Friends reunion on Ellen [Popsugar]
- Lindsey Vonn watches Tigers kids [Lainey Gossip]
- George Michael fell out of a car going 70mph [D-Listed]
- Real Housewives of Orange County recap [Reality Tea]
- New Man of Steel trailer [Pajiba]
- Jared Padalecki's hot bod [Buzzfeed]
- Doctors confirm Taylor Swift's new boobs [Evil Beet]
- Catherine Zeta-Jones finished treatment [CDAN]
- Anna Paquin hates the paps [Celebslam]
- Lance Armstrong is gross [The Blemish]
- What is Barbara Palvin wearing? [Moe Jackson]
- This is Petra Nemcova? [SVC]
4 Responses to "Hilary Duff to be in Bonnie and Clyde "remake""