Idiot pays $56,000 for single yoga lesson with Gwyneth Paltrow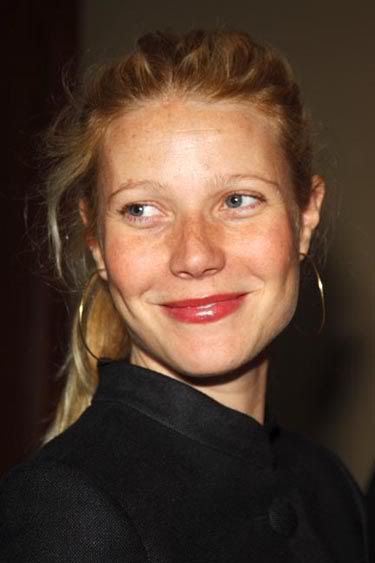 In a charity auction for The Prince's Trust, a single yoga lesson with Gwyneth Paltrow went for £30,000, nearly $56,000 USD:
A FAN has paid £30,000 for a yoga lesson with Gwyneth Paltrow.
The Hollywood actress, 33, was stunned when told the amount.
The mum of Apple, two, and Moses, born last month, donated her time for a charity auction in aid of The Prince's Trust 30th anniversary.
Gwyneth… said: "Someone's spent a great deal of money on it so I'm going to have to really come up with an excellent plan." But she added: "Unfortunately I can't do it in the nude or anything to make it really exceptional but I will try and come up with a good plan for a yoga lesson."
[via]
We don't like Gwyneth much because she seems quite snotty, but reader Millie points out that she is super-nice to a friend of hers. Angelika also bashed us for bitching about Gwyneth's night out so soon after her second child was born.
Regardless it's nice that she's donating her time to a worthy cause. Gwyneth's one hour of time is worth much more than $56,000. She made $3.6 million for a three-minute cameo in the film Infamous, or $1.2 million per minute.
Written by Celebitchy

Posted in Fitness, Good Causes, Gwyneth Paltrow

- Friends reunion on Ellen [Popsugar]
- Lindsey Vonn watches Tigers kids [Lainey Gossip]
- George Michael fell out of a car going 70mph [D-Listed]
- Real Housewives of Orange County recap [Reality Tea]
- New Man of Steel trailer [Pajiba]
- Jared Padalecki's hot bod [Buzzfeed]
- Doctors confirm Taylor Swift's new boobs [Evil Beet]
- Catherine Zeta-Jones finished treatment [CDAN]
- Anna Paquin hates the paps [Celebslam]
- Lance Armstrong is gross [The Blemish]
- What is Barbara Palvin wearing? [Moe Jackson]
- This is Petra Nemcova? [SVC]
4 Responses to "Idiot pays $56,000 for single yoga lesson with Gwyneth Paltrow"