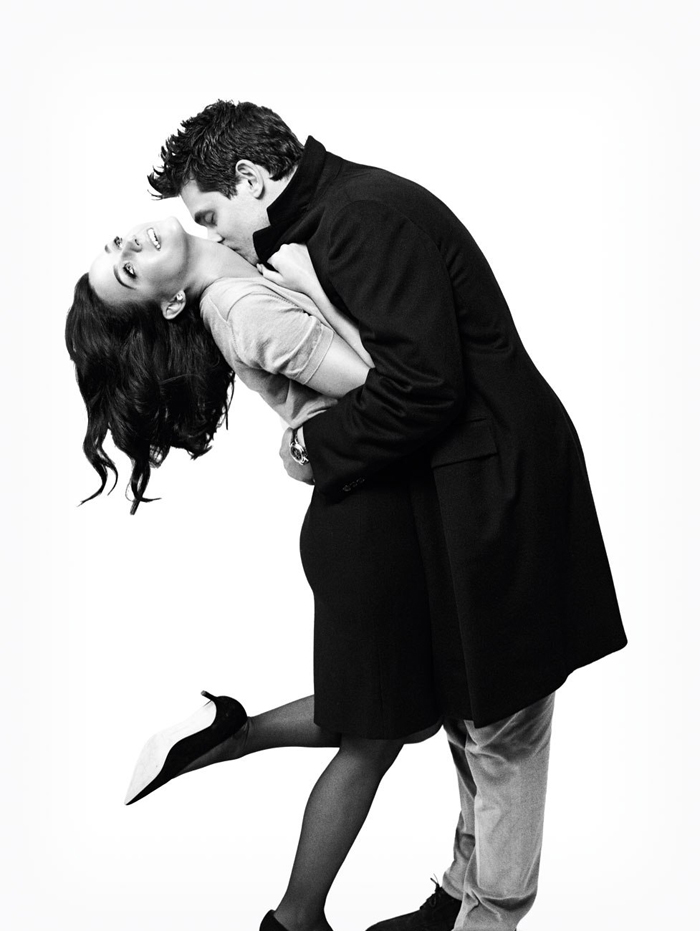 I'm scratching my head over here a little bit. Vanity Fair has published some exclusive, schmoozy photos of John Mayer and Katy Perry. The photos are described as "their first portraits together," which of course implies that there will be more portrait sessions in the future for these two. Will there?
Kaiser recently mentioned the in-house bet between her, CB, and myself about how long John and Katy will last. My take is that John will stick it out for a while; there will be an "engagement" (possibly around the holidays, maybe he'll dress up like Santa again); then John will get cold feet and mercilessly dump Katy. All three of us agree that John is looking a little spooked lately when they are seen together in public. Plus he recently skipped the AMAs to go grocery shopping while Katy attended alone.
So why these photos, and why now? This next image (also taken in the VF session) provides a very telling clue — here's the cover for their new joint single, "Who Do You Love." This single comes from John's latest album, not Katy's. He has a lot to gain here: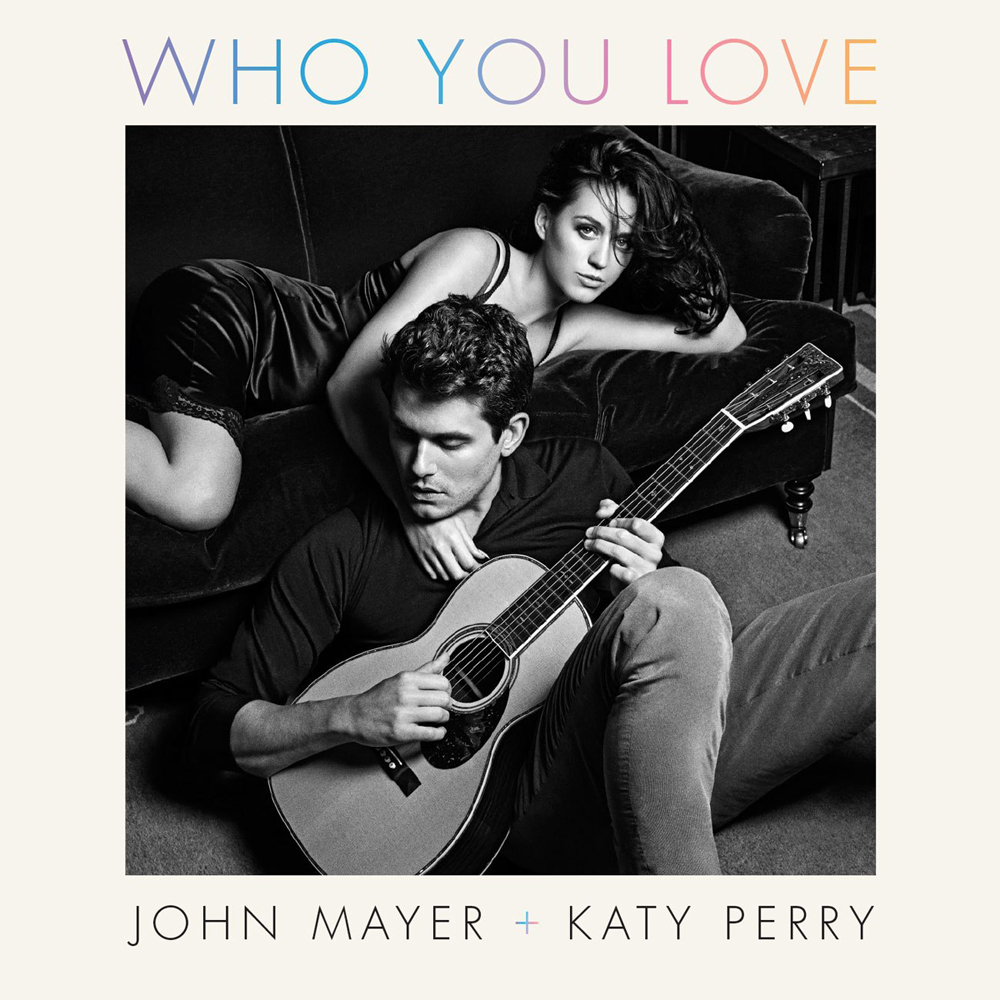 This tells me John may care about Katy, but I think (deep down inside) he's also using her to revamp his douchey/"ladies' man" image and further his career. The single (you masochists can listen to it here) features lyrics like "My girl she ain't the one that I saw coming. Sometimes I don't know which way to go. And I try to run before but I'm not running anymore. Because I fought against it hard enough to know." Right.
The Daily Mail sums these portraits up with an "At least they're not riding a motorbike" like a certain other couple. Small mercies, folks. My question is this: Are Katy and John really this loved up, or is he the same douche he's always been? I don't think this eye of the tiger will ever change his stripes.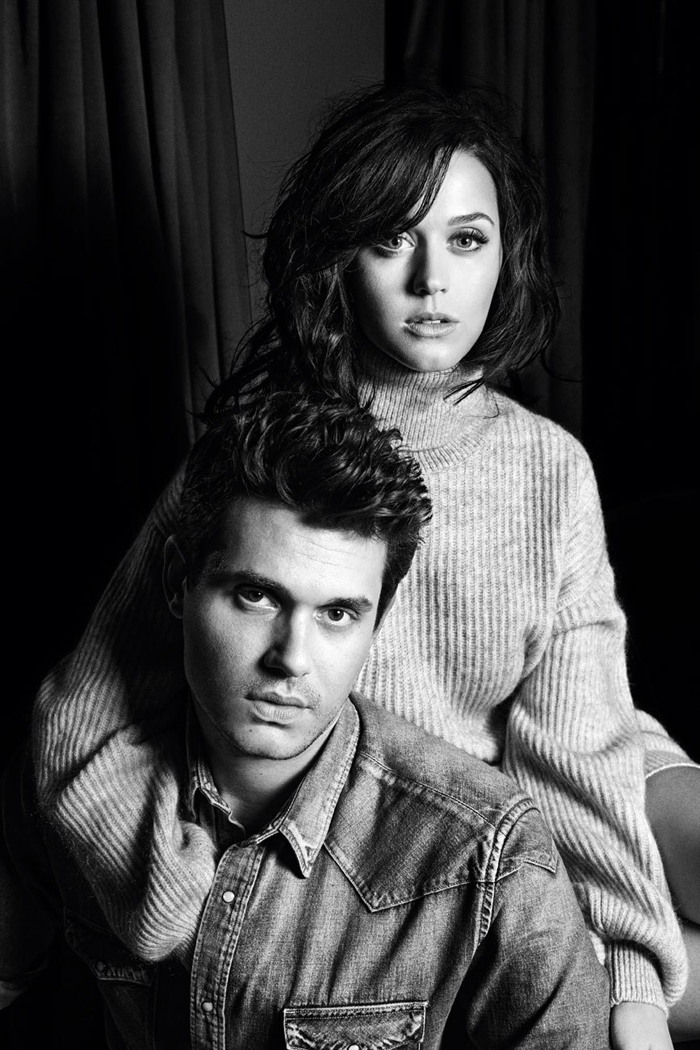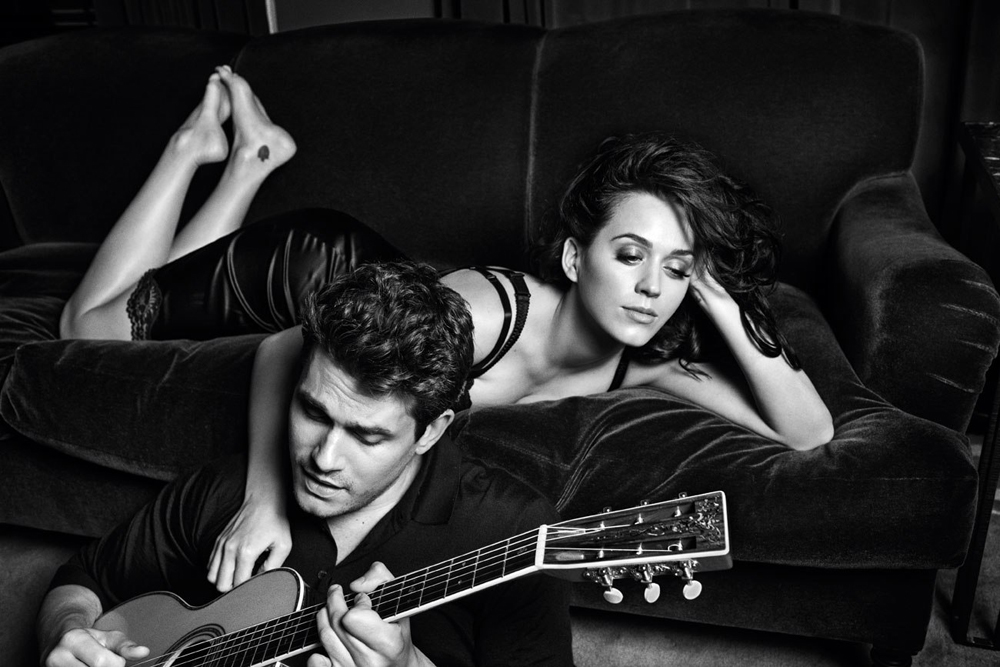 Photos courtesy of Vanity Fair