So I didn't watch the Kim Kardashian sex tape yet. I know you guys depend on me and all, but I just couldn't be bothered with it. You can watch it online, though it was really slow loading for me at the various places I found it, listed below, and I didn't sit through the whole thing. Best Week Ever did, though, and they even liveblogged it. Rhymes with Snitch lets us know that Ray J is well endowed.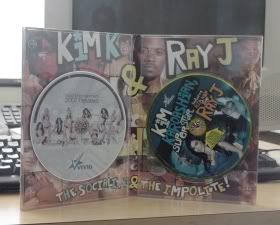 NSFW Links
- Drunken Stepfather has the Kim Kardashian sex tape in several streams, including downloads
- Rhymes with Snitch has a link to a streaming version you can also presumably download.
Regularly scheduled links
- Christina Aguilera looking like a blow up doll as usual at a party celebrating her Nylon Magazine cover [DListed]
- Tara Reid opens her restaurant ketchup [PopSugar]
- Anna Nicole Smith's cause of death is going to revealed at 10:30 EST Monday [I'm Not Obsessed]
- Jenna Jameson And Her Ex In Apocalyptic MySpace Battle [Socialite's Life]
- MC Hammer filming a new video for his song urging an end to the war in Iraq [Crunk and Disorderly]
- Monica Belluci is still hot [The Bastardly]
- Halle Berry's new hair is so cute [ICYDK]
- Sarah Jessica Parker is so lovely [yeeeah]
- Was Jennifer Hudson dropped from performing at a Starbucks shareholder meeting due to diva demands? TMZ is reporting it, what a surprise. [Concrete Loop]
- Did Winona Ryder get new boobies? [Egotastic]
- Jesse Metcalfe wants everyone to know that he's still around and is going to rehab too [Evil Beet]
- Really creepy photos of Michael Jackson with his half-dressed nephew [Seriously? OMG! WTF?]
- Are Leonardo DiCaprio and Bar Refaeli engaged? [Derek Hail]
- Prolific James Bond author Ian Fleming's gun is for sale to the highest bidder [Agent Bedhead]
- Lilly TOmlin comments on the I heart huckabees freakout fight videos [The Blemish]
- Pete Doherty admits turning tricks for drugs [Celebslam]
- Rumer Willis' semi-controversial Facebook partying pictures [IDLYITW]
- Little Ruby MacGuire gets a kiss from her mom, Tobey's fiance [Celebrity Baby Blog]
- Five month's pregnant Bridget Moynihan on The Martha Stewart Show [Celebrity Baby Scoop]
- There's going to be a movie based on the XBox game Gears of War. Should be fabulous [Pajiba]