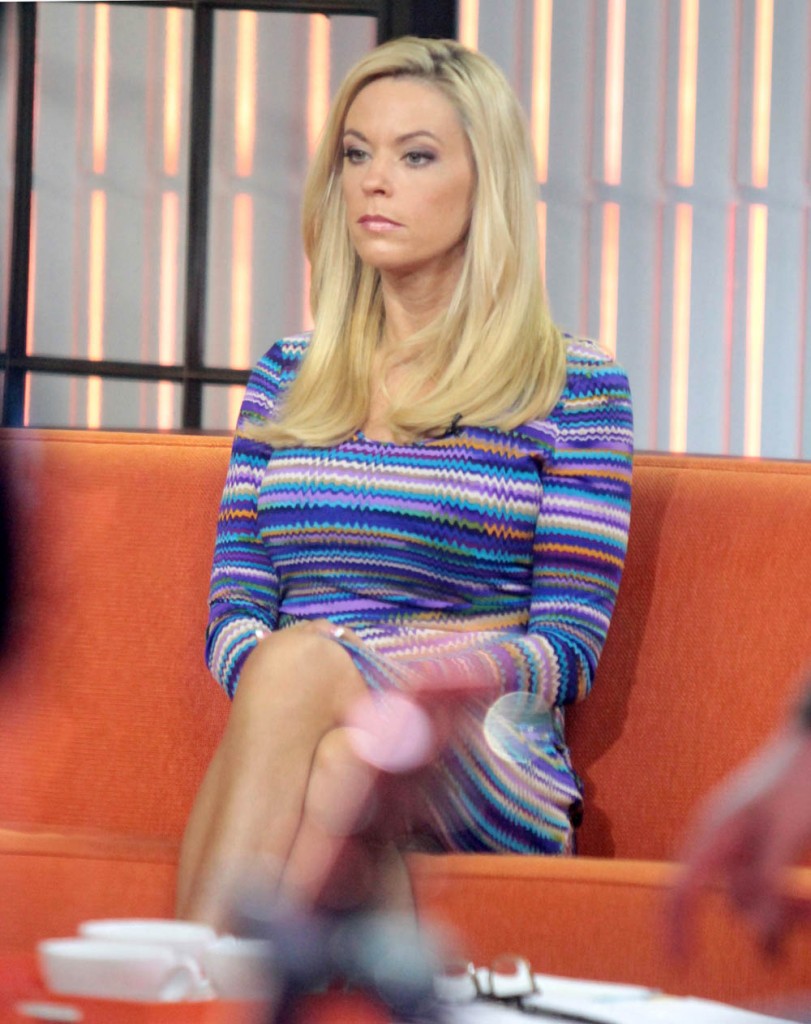 We've heard stories for years that Kate Gosselin has no contact with her family, and that her children don't know their family on Kate's side. Here's confirmation of that from Kate's sister, Kendra Wilber, who spoke on the record to The Daily Mail. As far as I can tell, Kendra has not spoken publicly until now. We previously heard from Kate's brother and sister-in-law, Uncle Kevin and Aunt Jodi, who advocated for more legal protection for children in film in their native Pennsylvania. Kate of course had nothing to do with either of them after that. Now Kendra is claiming that Kate has rebuffed any attempt from family to reach out to her and to her kids. So Kate's eight children have no contact with their grandparents, aunts, uncles or cousins. And Kendra also says that Kate has pushed all her old friends out of her life. I can believe that. Here's more:
According to her sister Kendra she has not spoken to any of her family for years, completely shunning their efforts to reconcile and keeping them out of her eight children's lives.

Kendra believes her normal, everyday family just don't 'fit in' with Kate's money driven, fame hungry ambitions.

Representatives for Kate refused to respond to MailOnline despite numerous attempts to contact them.

And a former friend, who did not want to be named, has also revealed that not a single member of Kate's inner circle have anything to do with her anymore.

They were apparently cruelly cast to one side as Kate's profile and fortune sky rocketed, despite selflessly dedicating hours and hours of their time to Kate and her children.

In fact it is unclear whether she now has any friends at all. It seems even her former bodyguard and close friend, New Zealander Steve Neild has stopped working for her. He was a regular fixture at Kate's $1.2 million Pennsylvania farm house, but he is now living back in Maryland.

Kendra, 44, only lives a few miles away from Kate's home, but she has absolutely no idea what is going on in her sister's life, despite numerous efforts to re-establish contact.

She is still reluctant to speak publicly, but does say she has always been concerned about the celebrity path her sister was taking and the people she started to surround herself with.

'Kate does not speak to her family at all. It is very painful', she said. 'In the past the people who were close to her were the people who were making money from her and we thought that was very dangerous.

'The last time we saw and spoke with her it was in our church parking lot. That was years ago, I have lost track of time.

'I guess we weren't totally on board with what was going on with the kids, I guess we weren't excited enough for her and were concerned about her family.

'Years later the divorce came about and we had every right to be. But there was no conversation and no argument. I guess we have our own life and she wants a big life and we don't fit in. We are just normal everyday people and she doesn't want us to be part of her life.'

She added: 'My sister-in-law Jodi and I get talking about the past and we don't understand what she's thinking. When the kids get old enough are they going to come and try to find us? I hope so.

'What are we going to tell them? We'll have to tell them we tried to get hold of their mom, we tried to be part of their life, but we weren't allowed to be. We didn't leave her, she left us.'

The situation is incredibly upsetting for Kendra who would like nothing more than to reconcile with her sister and spend time with her nieces and nephews.

She said: 'I send a Christmas card every year, but I never hear anything. It's hard, it's really, really hard. I don't know why. It's terrible because my children, their cousins, talk about them and wish they could see them. We have our memories from years ago, but we have no contact.

'It's very painful and it's hard when people ask. People who know me ask and it's so hard because they ask me things and I can't answer because I haven't seen her. I love her and wish she would be open with us, but she's not.'
According to Kendra, Kate doesn't talk to her parents at all either. She also shut out all the people who volunteered to help her after the sextuplets were born. Kendra said "There were older women in the community who were at her house for three, four, five hours every day for two years.

"Their lives revolved around the children and now they have no contact with them. We don't even know whether the kids know about us and realize what we did for them."
I guess we know how long Kate can hold a grudge, and how her need to be right comes before her kids' needs. Family stuff is complicated, and there may be more behind the scenes that we have no idea about about. Right now it looks like Kate is being just as selfish and narcissistic as we've come to know.
As a side note, I'd love to hear the story about what happened with the married bodyguard. Did Kate dump him once his salary got too expensive, or did he hightail it out of there once the money ran out?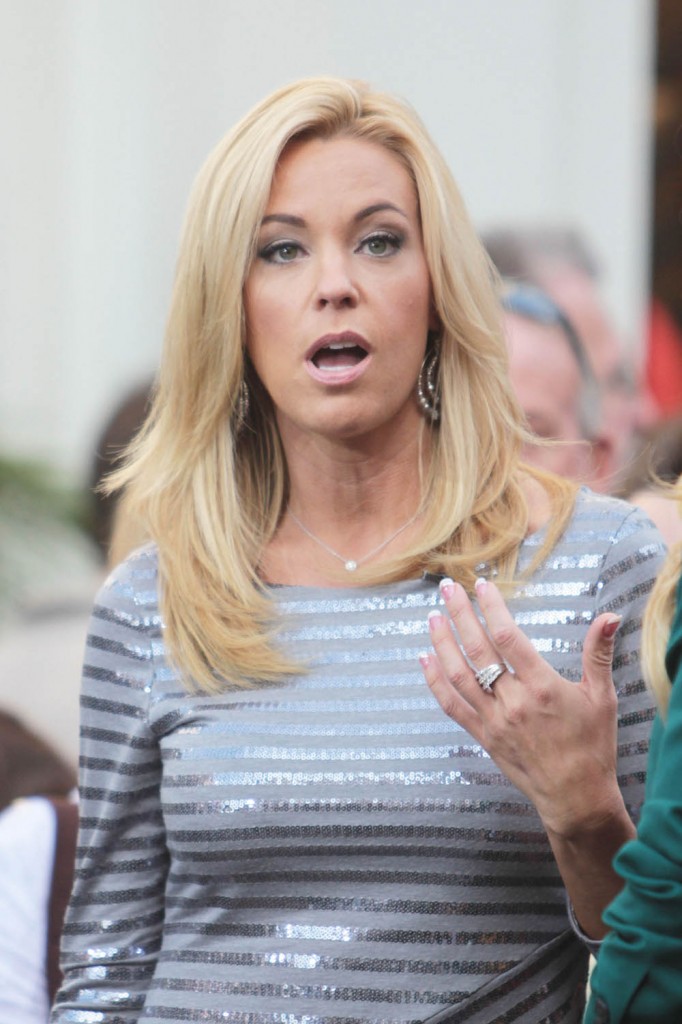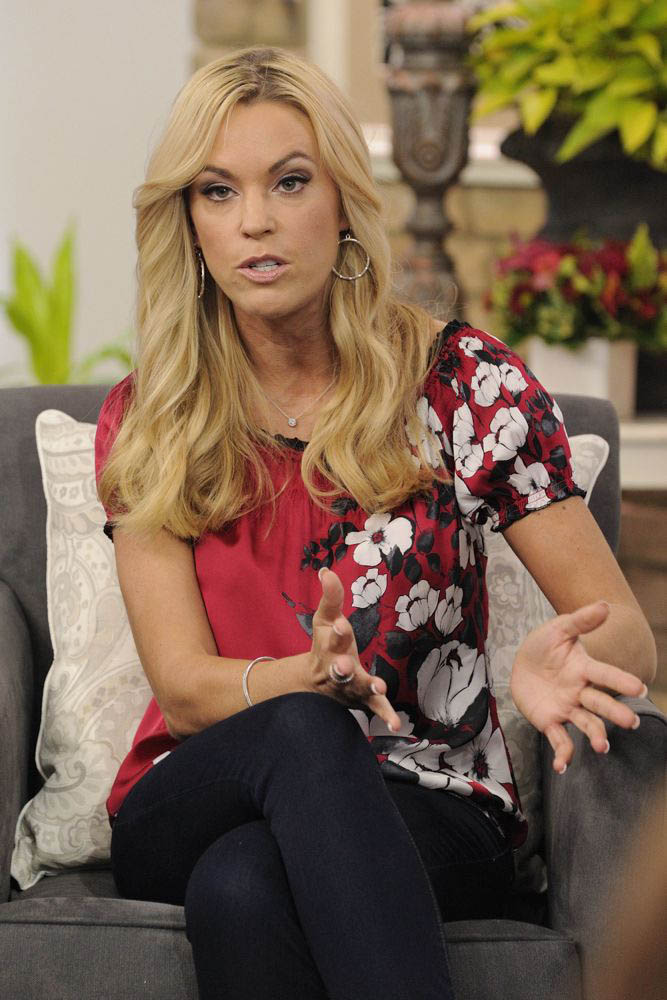 photo credit: WENN.com and FameFlynet