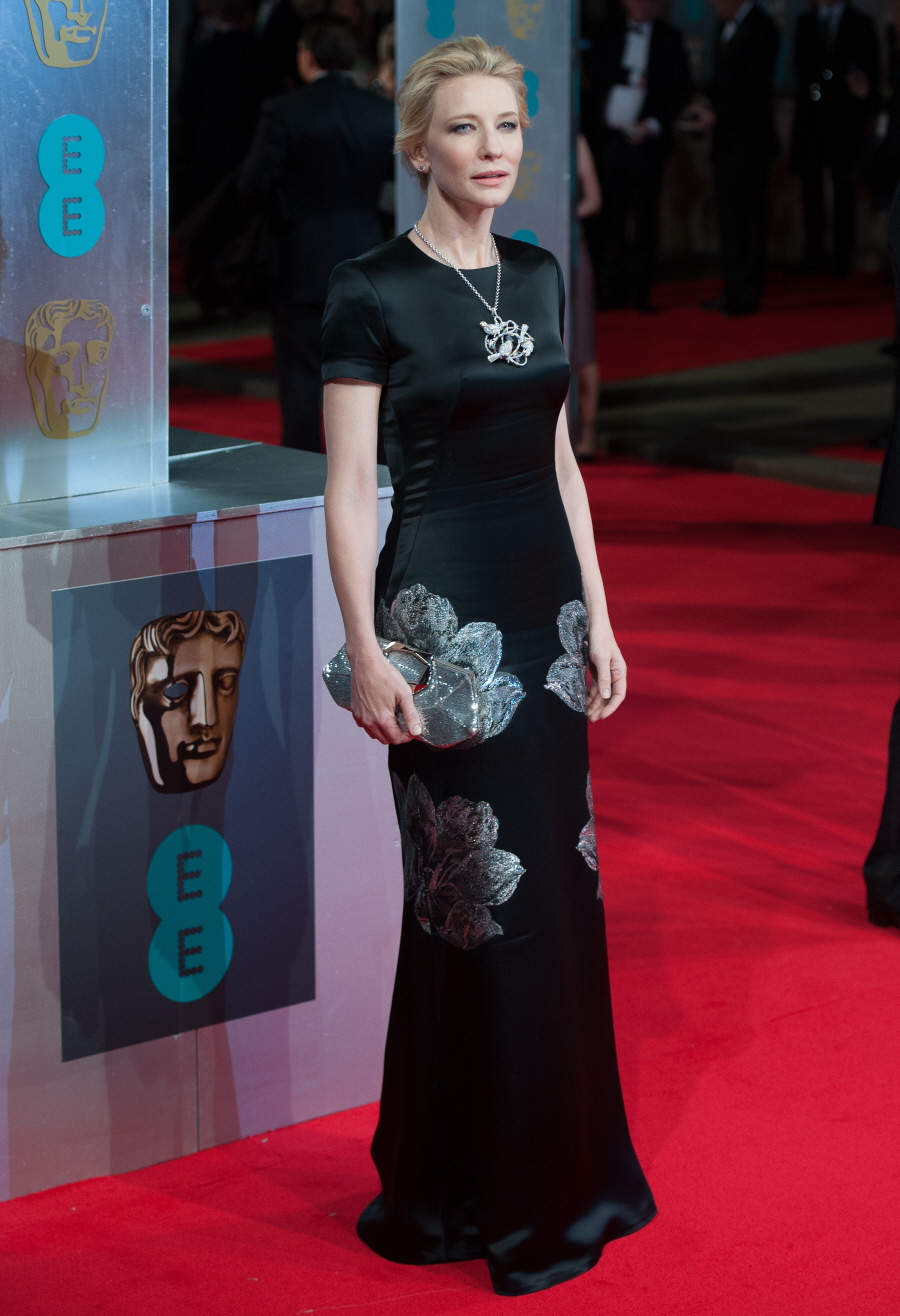 As I mentioned in the BAFTA wrap-up post, Cate Blanchett's Best Actress reign is currently undeterred. She took home the BAFTA for her role in Blue Jasmine and she accepted her award without ever uttering the name "Woody Allen". Cate took a break from the campaign trail and the promotional trail for the last two weeks, so the BAFTAs were her big return to the spotlight. The official excuse was that she was grieving for Philip Seymour Hoffman, but Cate was also keeping a low profile with the Woody Allen/Dylan Farrow situation exploding on every news site and blog.
For her big return, Cate chose one of her favorite fashion houses, Alexander McQueen. This dress is simple and conservative (for Cate), and I really like it on her. It's a great dress for the BAFTAs – a nice cap sleeve gown in black, but enough pattern and styling steeze to make it interesting. Take a gander at her crazy necklace! PS… Bonus Tom Hardy.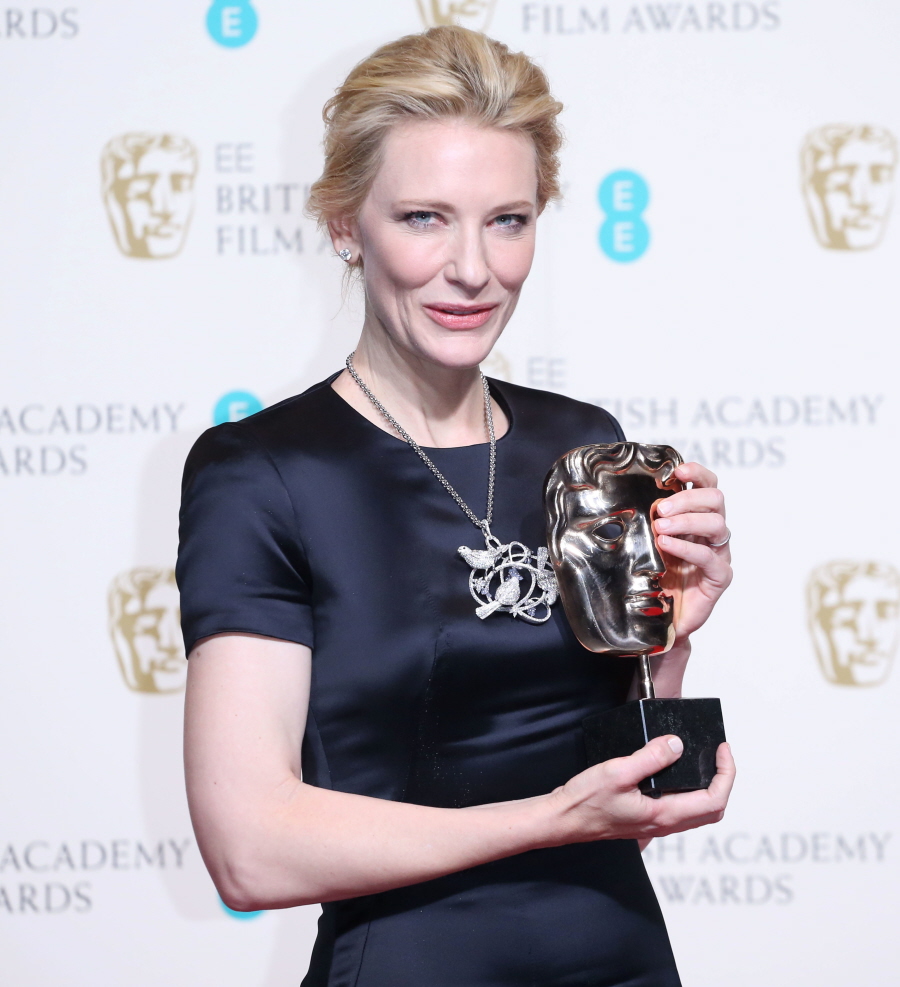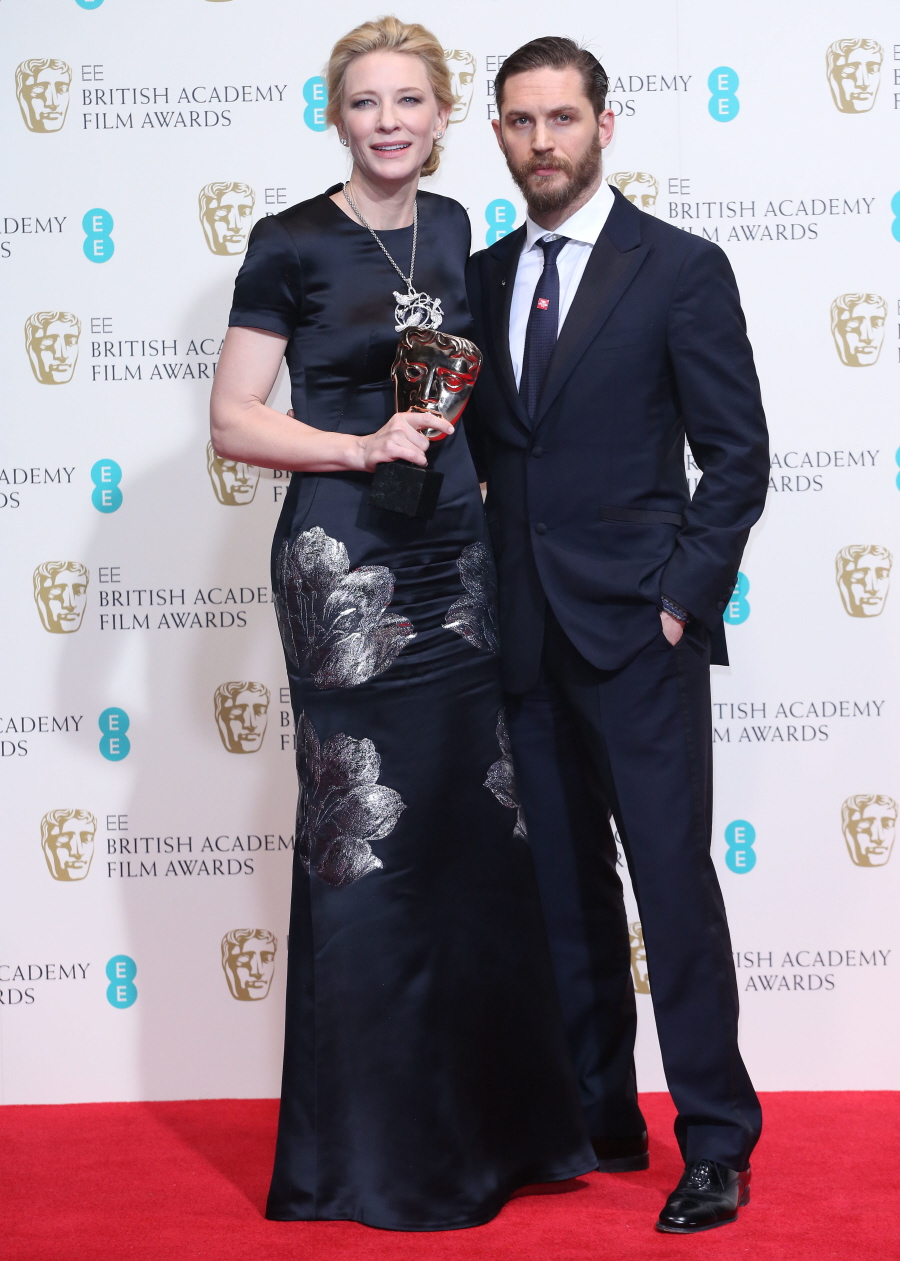 Emma Thompson was also nominated and she attended the show AND presented. She wore this Maria Grachvogel dress which looks fantastic on her. I wouldn't have thought to put her in such a classic red dress, but it works. I even like her Tilda Swinton-esque flyaway hair.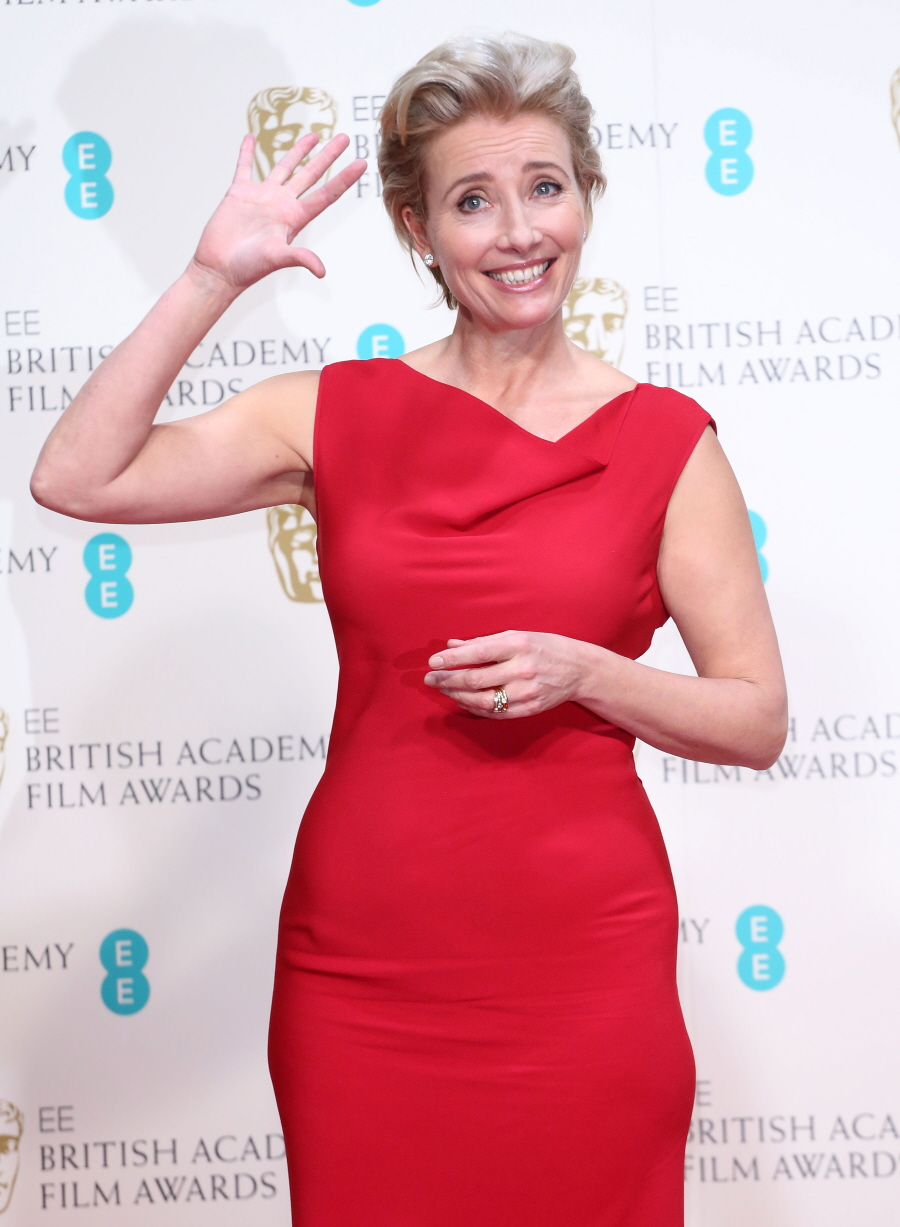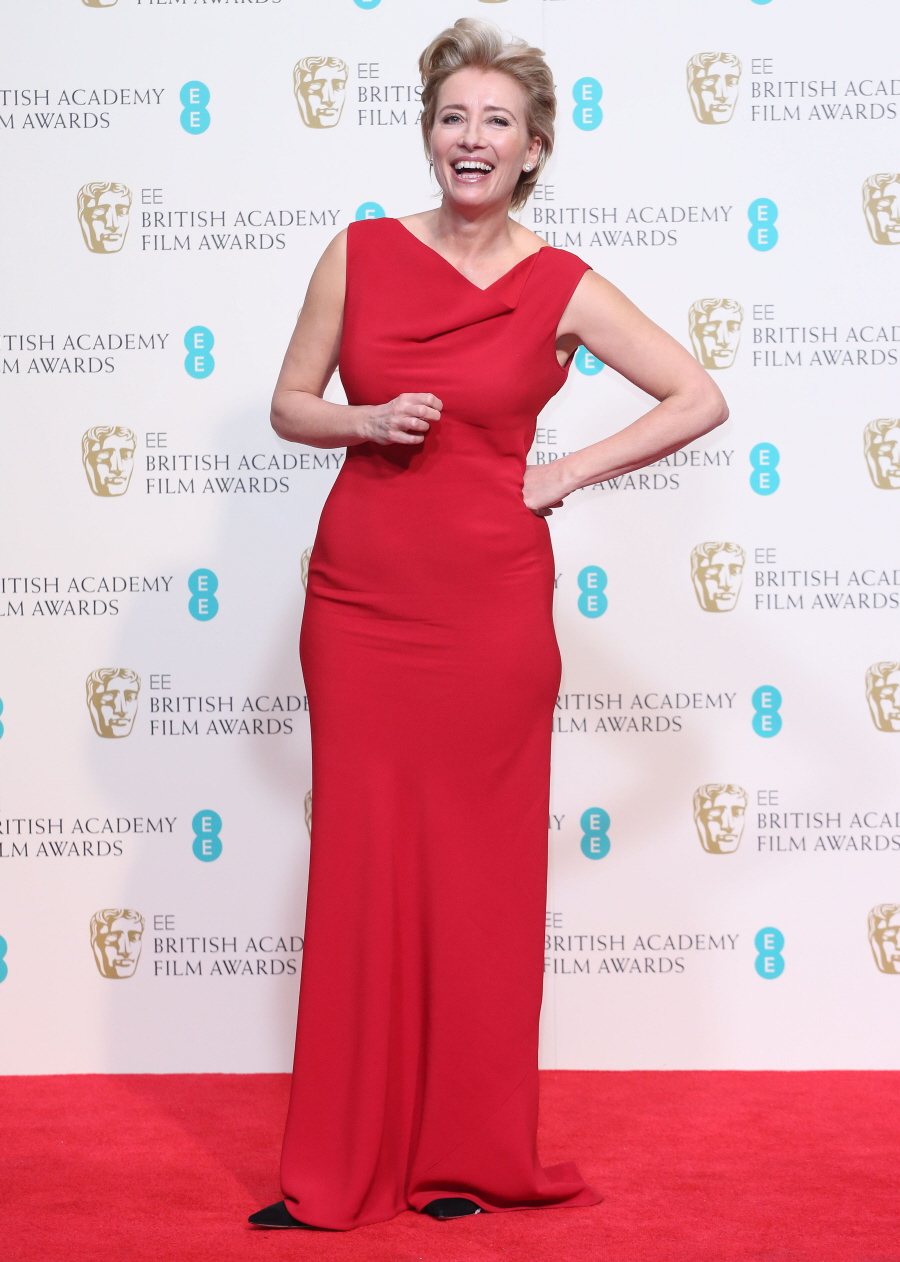 Photos courtesy of WENN.