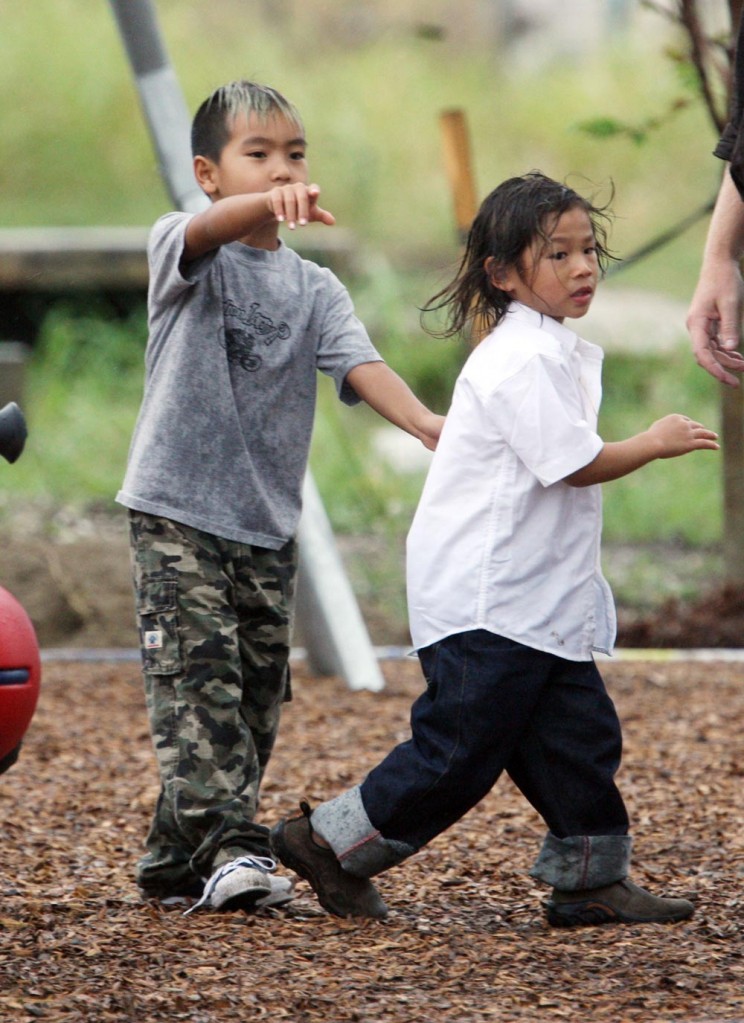 Another day, another hilarious OK! story. This one involved the oldest child of the Jolie-Pitt clan, Maddox Chivan Jolie-Pitt, who will turn eight this year. OK! alleges that Maddox is the "boss" in the Jolie-Pitt household. Whatever. We all know he's just a seat-warmer until Empress Zahara comes of age.
The sources allege that Maddox is the typical, bossy oldest child, assigning chores for his younger siblings, and even going so far as to assign the younger children their rooms at the new Long Island house. Read OK!'s story:
With Angelina Jolie and Brad Pitt making plans for baby #7 in their already bustling home, no one is more excited about the prospect of a new brother or sister in the house than the couple's oldest child, Maddox.

The reason? It's one more kid for him to boss around!

"Brad calls him 'Maddox in charge,' " a friend of the couple tells OK!. "He loves assigning his siblings chores!"

And it seems that Maddox is also following in his architecture-minded father's footsteps.

"Brad showed the kids pictures of the mansion they're leasing on Long Island," adds the pal, "and Mad decided to select the bedrooms for each of his brothers and sisters."
From OK! Magazine
Maddox was the first child of that Angelina adopted, and the two of them spent several years together, just being a single mom and an only child. I can imagine that Maddox probably takes his cues more from Angie than from Brad, but that's just supposition. Brad seems like the softie parent, the one who lets all of the kids get away with anything. But how cute is it to imagine Maddox with a clipboard, directing his siblings to their rooms based on his previous assignments?
Angelina and Maddox are shown at a toy store in New Orleans on 11/30/08. Credit: WENN. They are also seen on a playground with Pax on 10/7/08. Credit: Fame