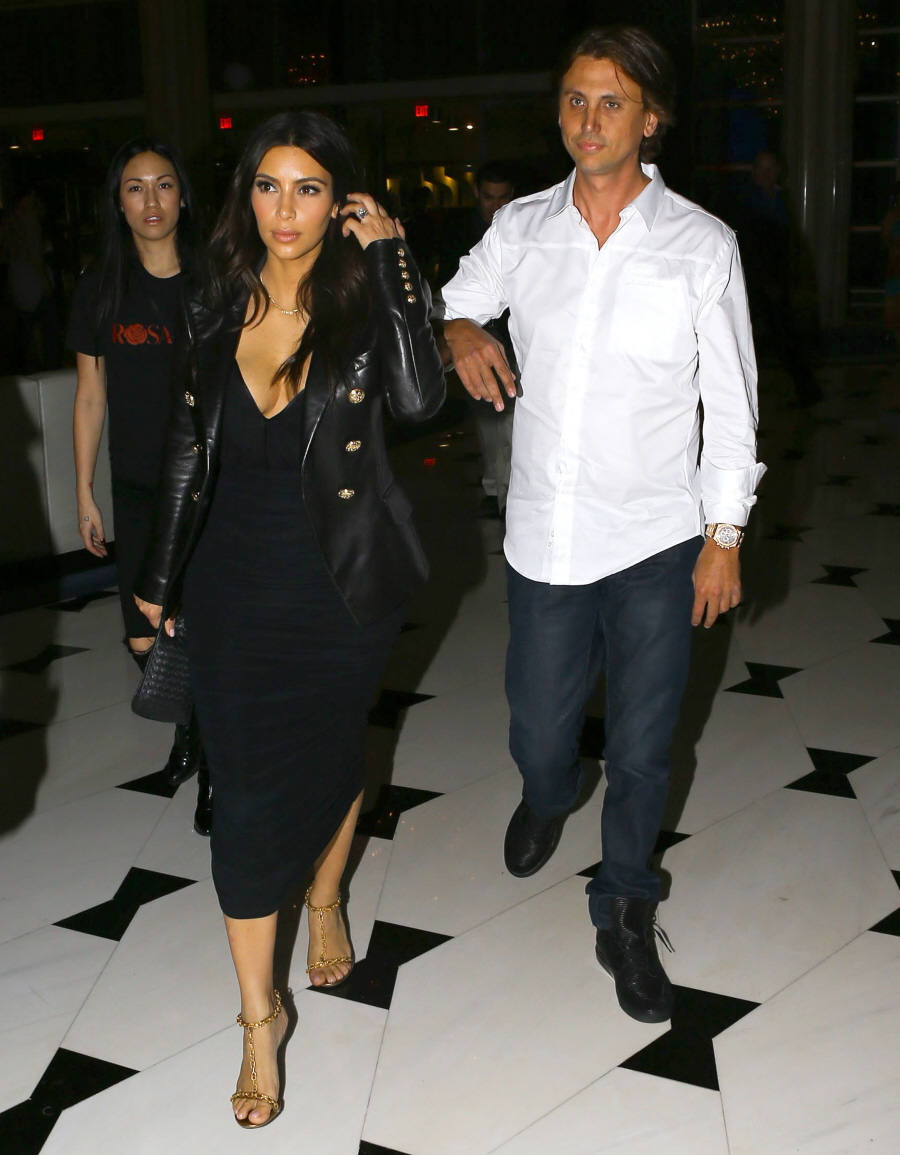 Here are some photos of Kim Kardashian and her sisters arriving in Miami yesterday. I'm also including some pics of Kim and Jonathan Cheban (WTF does he do besides cling to the Kardashians?) at some club or restaurant in Miami last night. Kim wore the same outfit, which is surprisingly flattering. She should wear knee-length/tea-length skirts more often, they make her body look more proportional.
Before Kim left LA for Miami, she ALMOST DIED. Except not really, she was just in a car accident:
Kim Kardashian was a big hit in Beverly Hills today … she got into a car crash near the Beverly Hills Hotel. Kim was tooling around in her Mercedes G Wagon on Sunset Blvd. We're told she was turning left at an intersection and the other driver was going in the opposite direction with his right turn signal on. An eyewitness tells TMZ … the driver did not make the turn, continued going straight and they collided.

Both cars were damaged, but it was not a huge deal. No one was ticketed. And how's this for Hollywood … both Kim and the other driver drove their whips to the Beverly Hills Hotel, exchanged info and then hugged goodbye.
Who would the cops ticket in that situation? The other driver, right? Because he had his turn signal on and he was the one who hit Kim's car. It sounds like a run-of-the-mill accident though – or maybe I'm just speaking as Virginia driver. Virginia drivers are, I swear, some of the worst drivers in the country. This kind of accident is so common because VA drivers will go for miles on the interstate with the blinkers on. Idiots.
In other Kardashian news… it seems like Lucifer's Homegirl planned Kanye West's proposal to Kim last year. Kris admitted in a deposition that she "played a major role in organizing and running the event. As part of this I was directly involved in formulating and was familiar with the guest list." She also sold the rights to the proposal footage (to E!) on an exclusive basis. People are making this sound like it's conclusive evidence that Kimye's engagement is FRAUD, but I don't know. Maybe Kanye is just a lot closer to Lucifer's Homegirl than we think and he asked Kris to help him organize the event.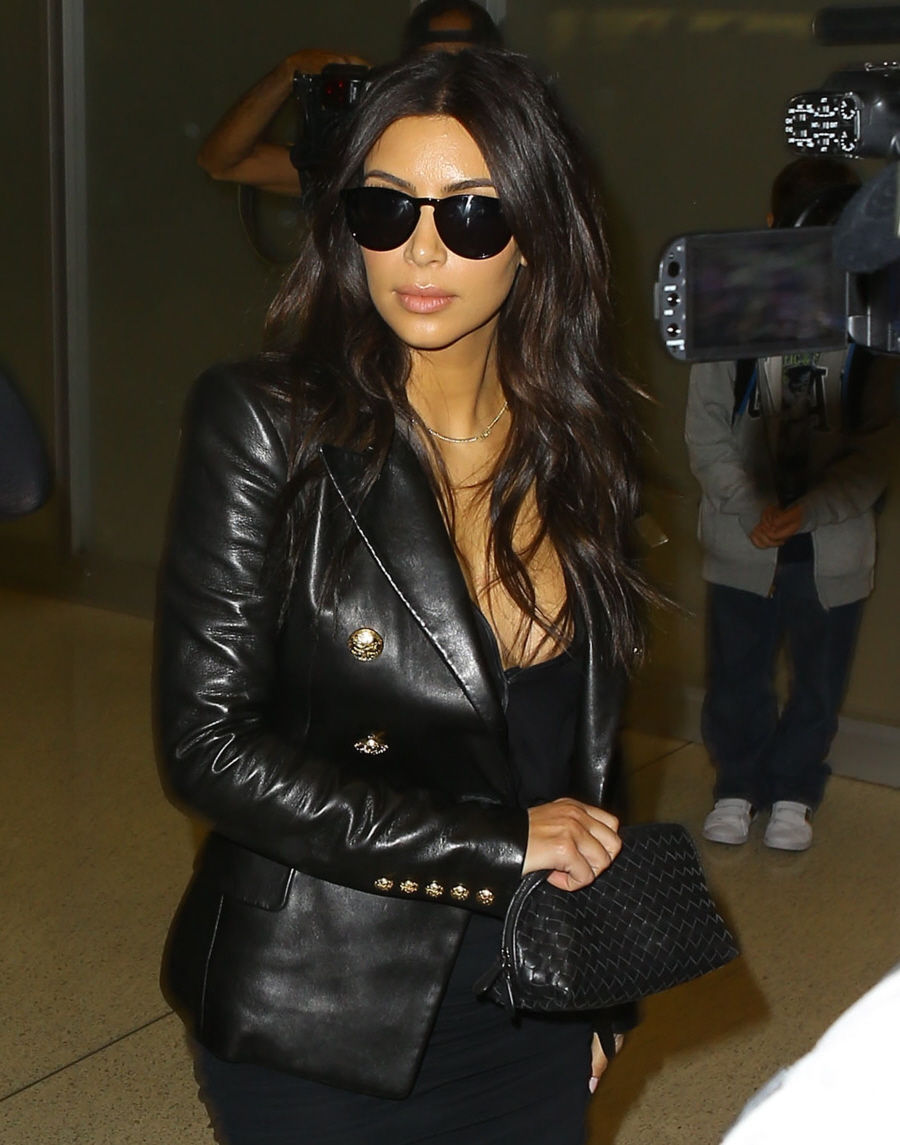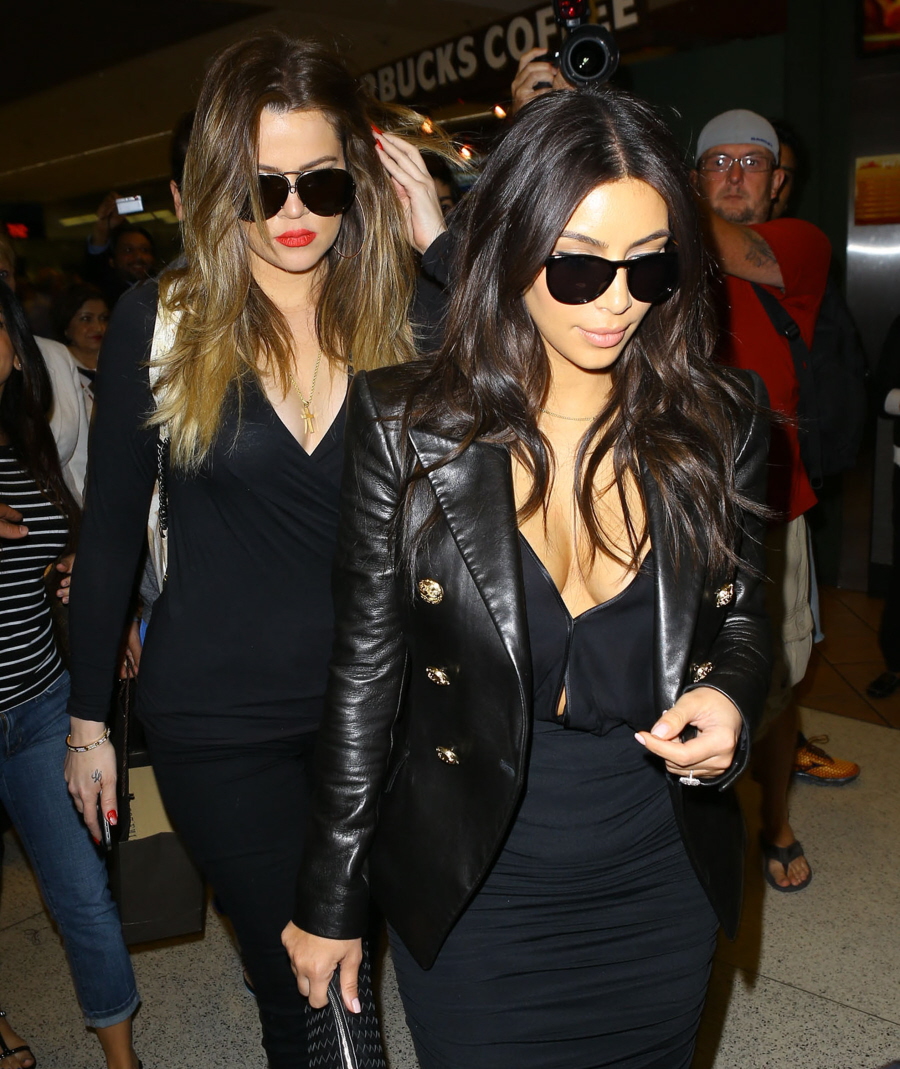 Photos courtesy of Fame/Flynet.