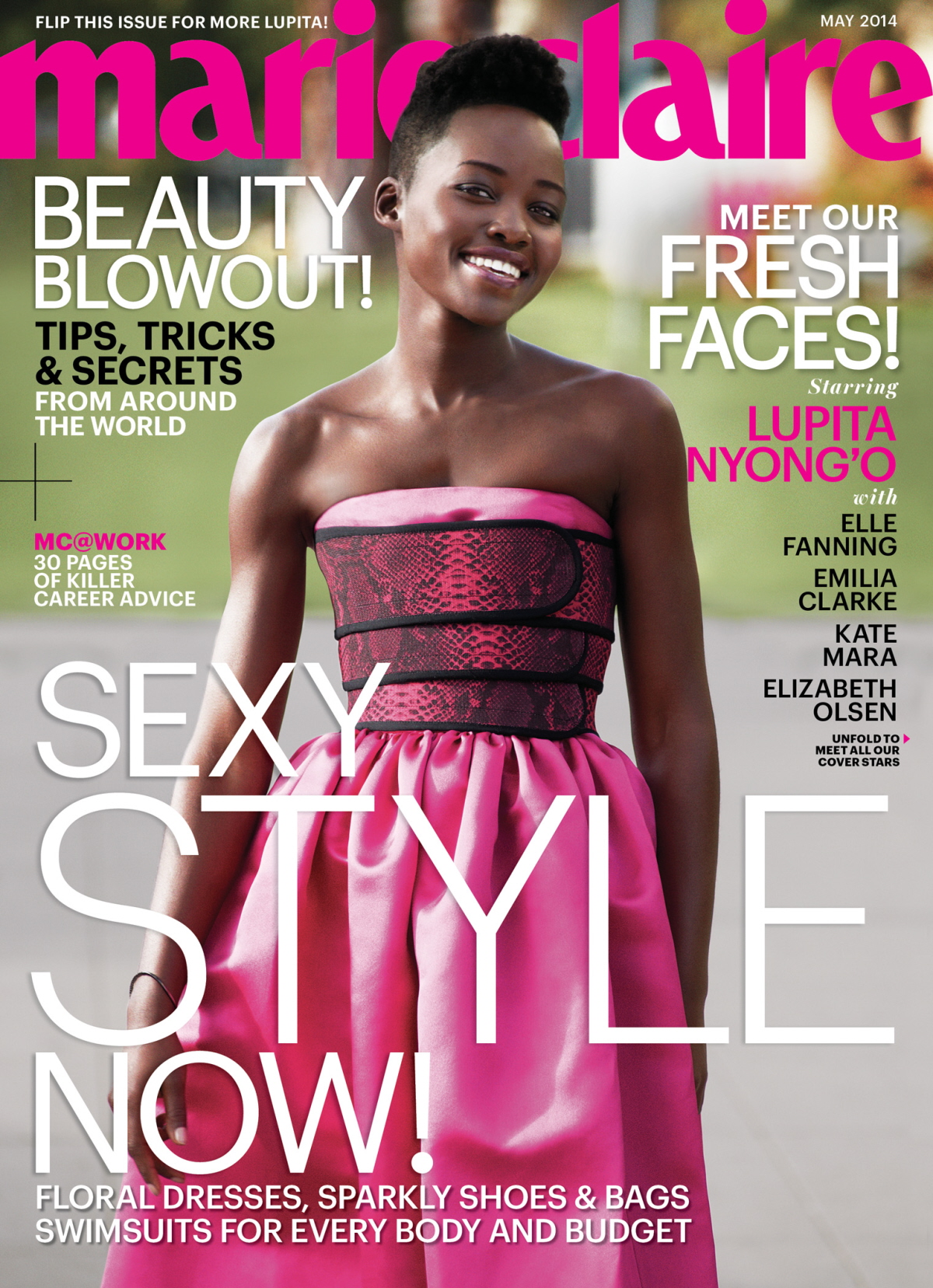 Lupita Nyong'o is one of five cover girls for the May issue of Marie Claire, and she's the only woman of color in the group too. Personally, I think her photoshoot is the best, and I just want to talk about her so forget those other ladies! The camera really loves her, right? It's not even a "oh, she's so air-brushed" situation. Her skin really is that flawless. Some highlights from the interview:
On being called gorgeous: "Being called gorgeous is not a bad thing! But at the same time, I don't want to thrive on people's opinions of me."

On waiting for her category at awards shows: "I wouldn't wish it on my worst enemy. It's an internally loud moment. It's not even about the outcome; it's about the agony of the unknown. It's like waiting for test results in a hospital."

On this past year: "It was phenomenal. As brilliant as it was, onward ho. I hope that I will get to work soon. In due time, what I should do next and what I want to do next will reveal themselves. I am not in the business of trying to top this year – that's virtually impossible. I'd have to be pronounced the queen of England or something."

Her fashion education: "I wasn't a follower of fashion. It was a world unknown. Then I met my stylist, Micaela Erlanger [introduced to her by friend and Non-Stop costar Michelle Dockery], and we came to interpret my style: clean lines, strong color. I don't dress to impress; I don't feel that pressure."

Meeting Sidney Poitier: "I met Sidney Poitier, who has been someone I've looked up to and a blessing from afar. It was an incredible thing and something that I hold very dear to my heart."
You know what I think serves Lupita the best? She has good instincts. Maybe I'm reading her the wrong way (it's possible), but she surrounds herself with talented professionals who give her great advice, but she also has great gut instincts about when she should step forward and when she should step back. She leaves me wanting more, which is a good place for an actress/ingénue. Mostly I'm just glad that she's not complaining about how pretty she is. No Jessica Biel-isms or Rob Lowe-isms here, thank God.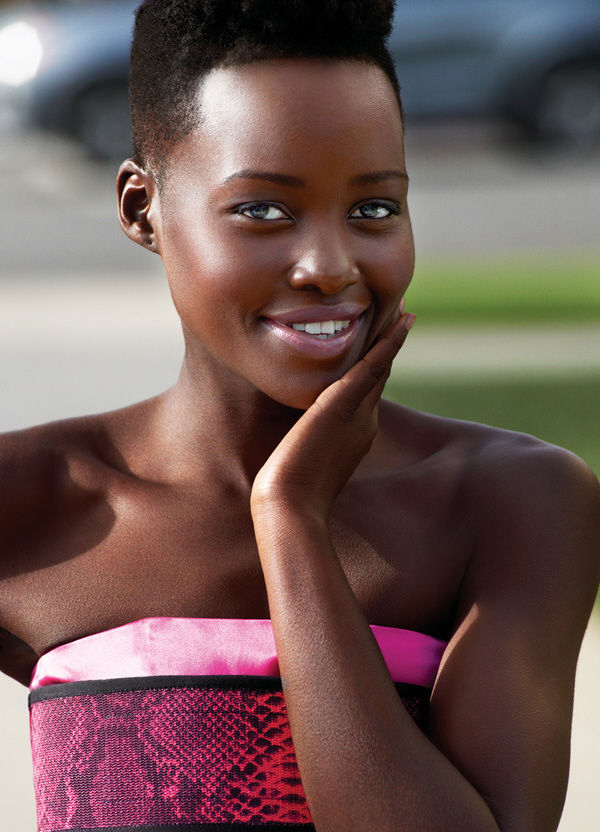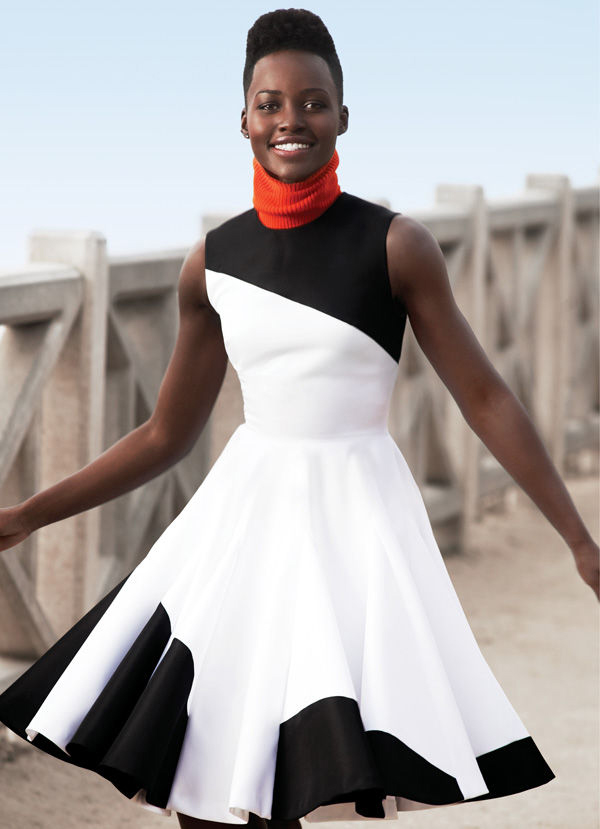 Photos courtesy of Cedric Buchet/Marie Claire.