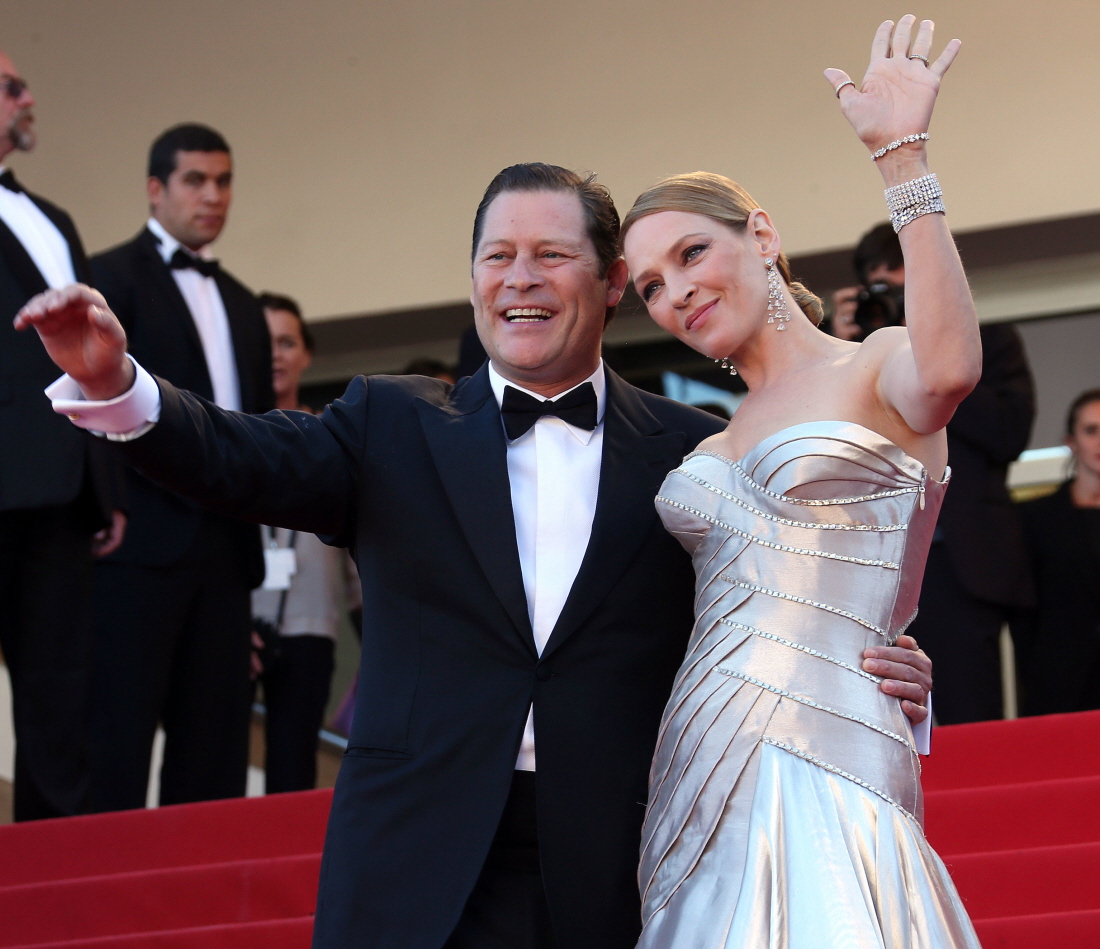 Uma Thurman has been on-and-off with Arpad "Arki" Busson for years and years. Busson was also Elle Macpherson's baby-daddy, and he first got with Uma… lord, I don't even know. It's been a while in celebrity circles. I want to say 2007-ish. But Arki and Uma's relationship always seemed rather tumultuous – she's based in NYC, he has business interests all over Europe. She's a divorced mom, he's a playboy millionaire. She's a working actress (sort of) and he's probably got a lady in every city. But a few years ago, Uma got knocked up and she and Arki announced their engagement again. Their daughter Luna was born the summer of 2012, and after that… still no wedding. He's just not the marrying kind, I guess. Anyway, Arki and Uma have split up again:
Actress Uma Thurman and her multi-millionaire fiance Arki Busson have split up, I can reveal. The New York-based Kill Bill star and hedge-fund boss Arki have struggled to make their long-distance relationship work and have called off their engagement.

'Uma and Arki were due to attend a gala together on April 8, but Uma showed up without her engagement ring or her fiance,' says a source. 'Arki was scheduled to attend and it seemed clear there was only one reason why he didn't show – because he and Uma are no longer an item.'

Another source adds: 'Uma lives in New York while Arki lives in London. He has been out and about without Uma since October when he went to a Halloween party alone. They have been at one or two events together, like Harvey Weinstein's pre-Bafta party in February, but on that occasion they looked miserable.'

This is the second time Uma, 43, has broken off an engagement with French-born tycoon since they began dating in 2007. In 2009 she returned an eight-carat diamond ring to him a year after he first proposed. She took him back in 2011, and by 2012 they were engaged again, with Uma pregnant with their first child, Rosalind. She has not been seen without her engagement ring since – until now.

Uma has two children from her earlier marriage to actor Ethan Hawke. Arki, 51, has two sons from a relationship with supermodel Elle Macpherson. Arki's spokesman was unavailable for comment, while a spokesman for Uma declined to comment.
Considering how many times they've split and gotten back together and considering that there's a baby girl in the mix now too, I'm going out on a limb and saying that they'll probably get back together at some point. Maybe their engagement will even be back "on." But I think maybe Uma needs to realize that Arki is never going to want to get married? It seems that way, doesn't it? And if that's the case, so be it. Maybe Uma just wants some stability in her life at this point.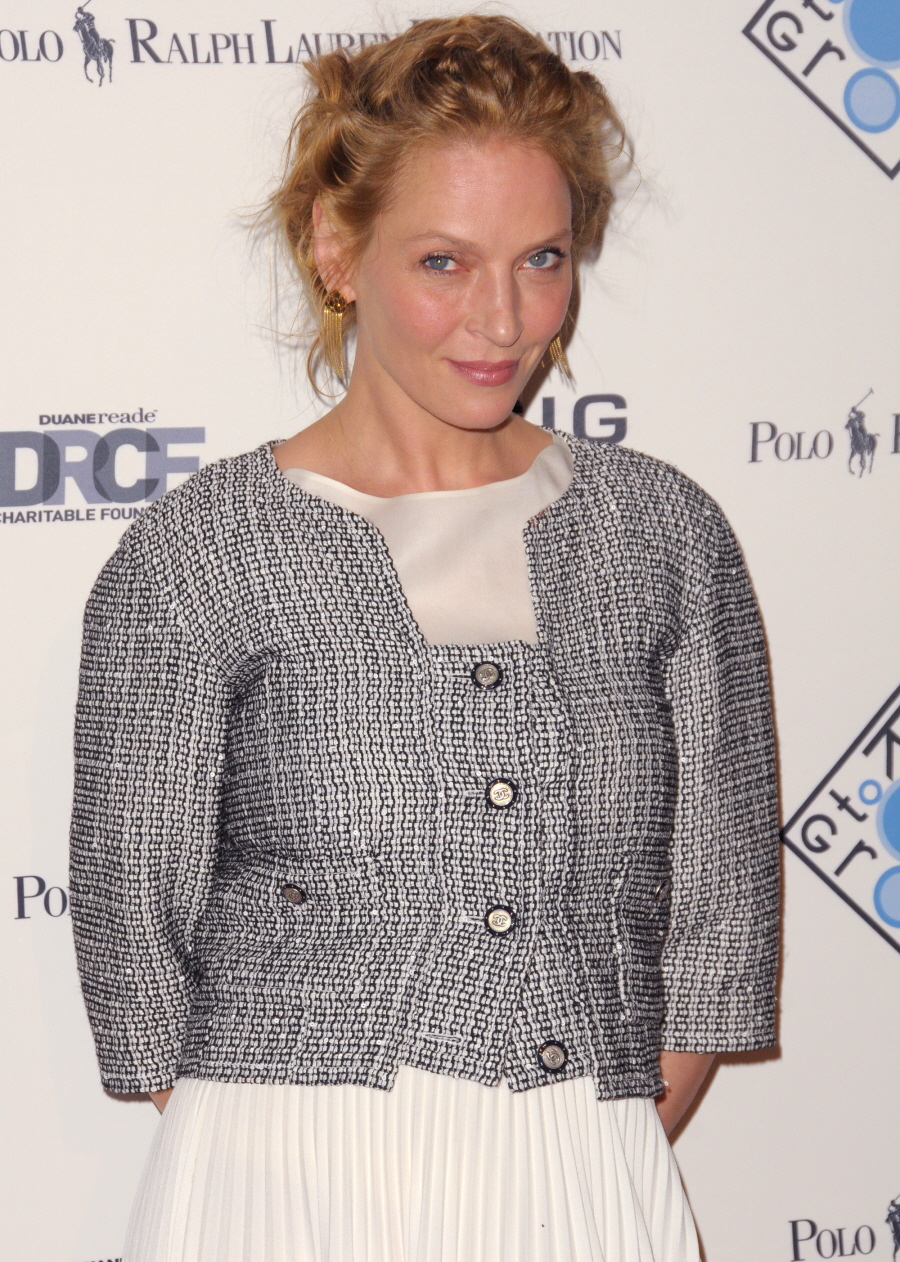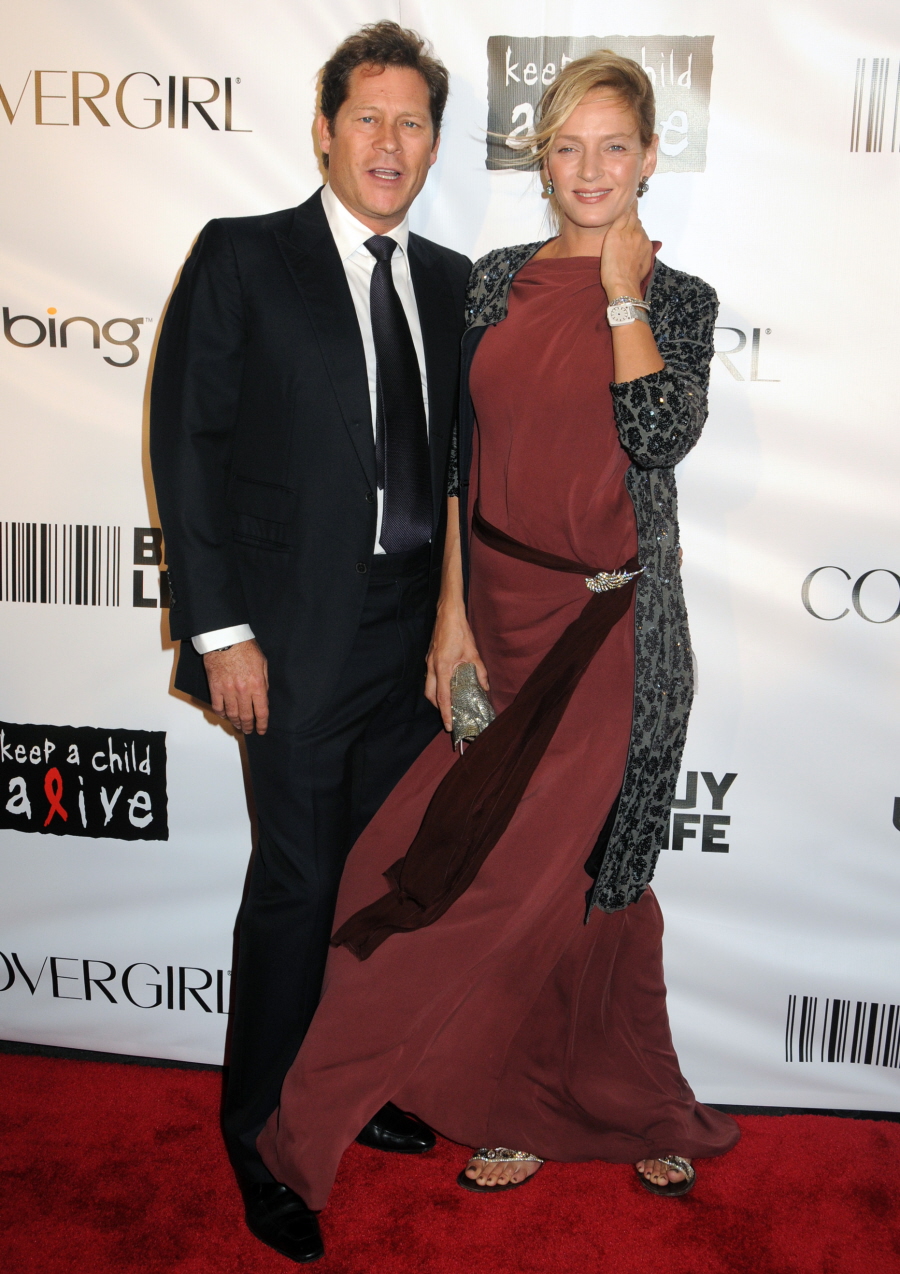 Photos courtesy of WENN.