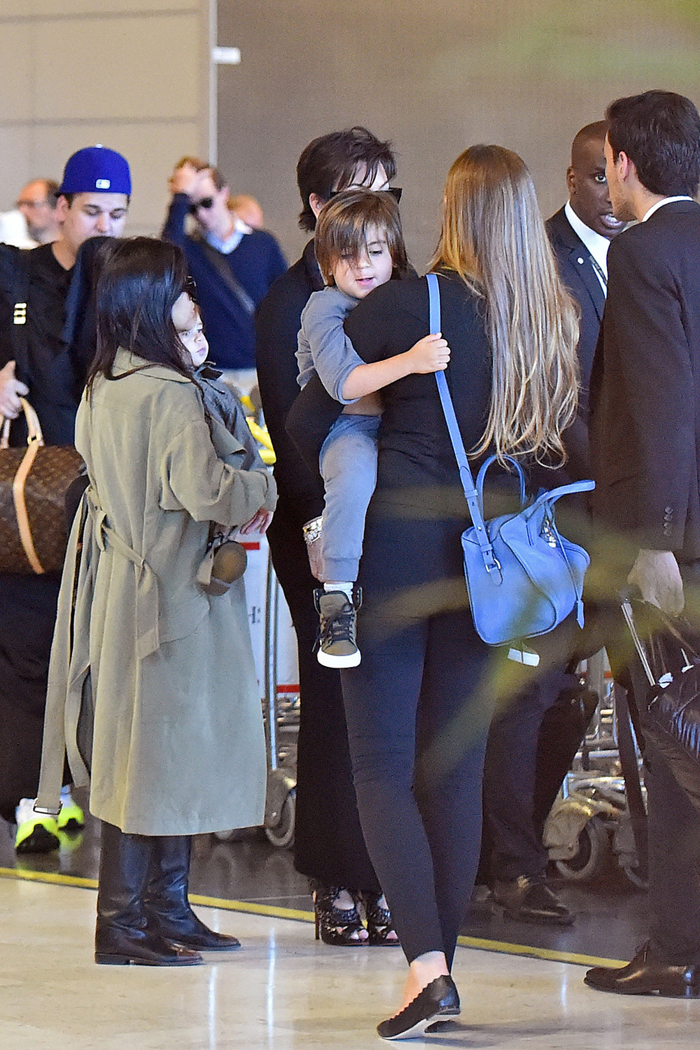 These are photos of assorted Kardashians and Jenners arriving in Paris on Monday. You can see Kourtney with her kiddos and Kris Jenner. The barely perceptible face in the background is Rob Kardashian, the black sheep of the Klan. Our agencies say that Rob hid behind the crowd and attempted to blend into his family so he wouldn't get papped. The photogs still caught him. You can see those pictures here.
I've felt sorry for Rob for several months. Weird, I know. He's not a very nice guy at all, but he's been a regular tabloid fixture. Stuff about fat camp and physical trainers and rehab and a condescending mother. This is the same mother who forced Khloe into a gym at age 6 and told her she needed nose job at age 9. That info came straight from Khloe, but I'm almost certain that Kris Jenner has been feeding Rob stories to the tabs.
Last February, Rob claimed to have gained 40 pounds in 2 months. Various outlets are pegging him at a total weight gain of 100, which seems steep. He's much heavier than he was a few years ago, and he knows it. That's one thing I know for sure — anyone who gains weight is perfectly aware of it. No one needs to tell them. Rob saw that his weight gain was trending on Twitter yesterday, and he Rob decided to tweet back: "I'm aware that I'm fat."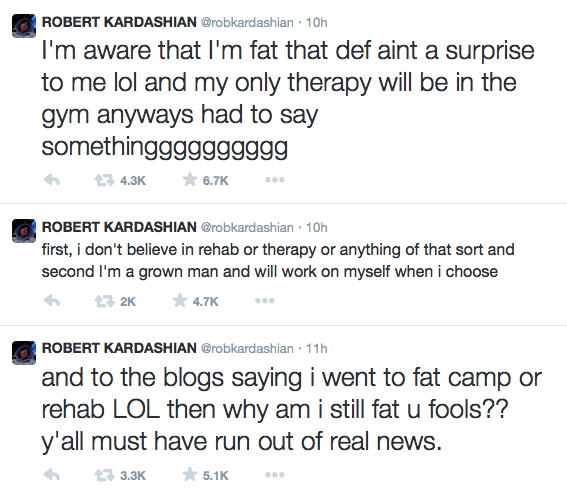 Khloe tweeted her support for Rob too: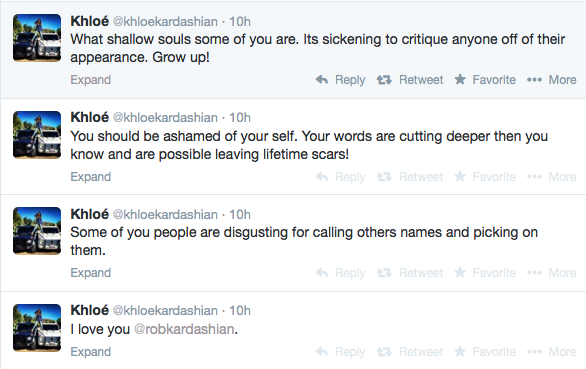 Khloe's always the first family member to defend her siblings from the internet. Buuuut. I've seen an episode of KUWTK that zeroed in on Rob's weight gain. Khloe wasn't very supportive on camera. She was actually teasing him about cupcakes or donuts. Maybe that was a scripted part of the show.
I don't mind poking fun at Rob for some of the dumb stuff he's said or for his sock fetish, but his weight is off limits for jokes. I doubt that he's felt humility, and he'd probably still be a womanizer if his weight fell off, but still. His return tweets are more than justified. What's really sad is that his family's show uses his weight as a plot point.
Here's Rob in 2010: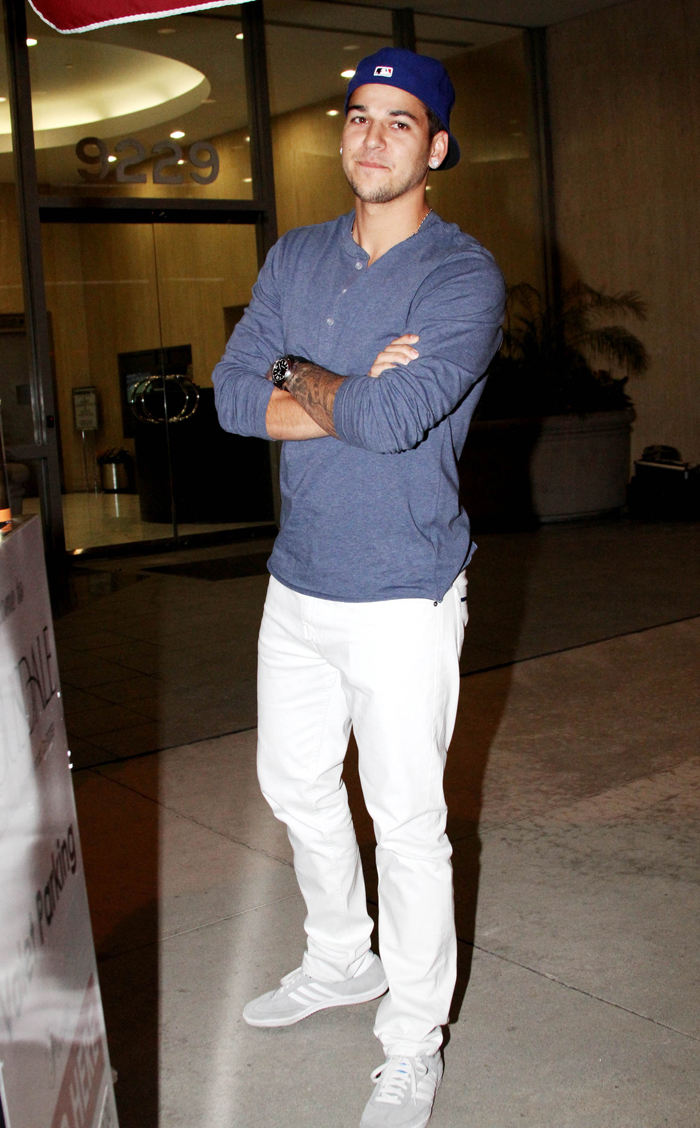 Here's Rob in February 2013: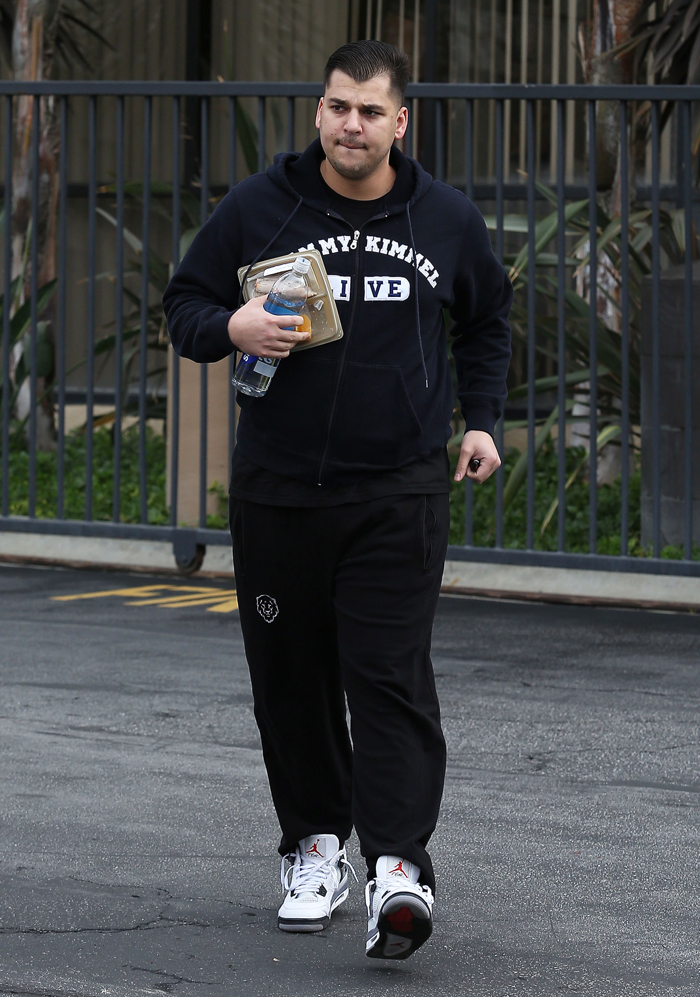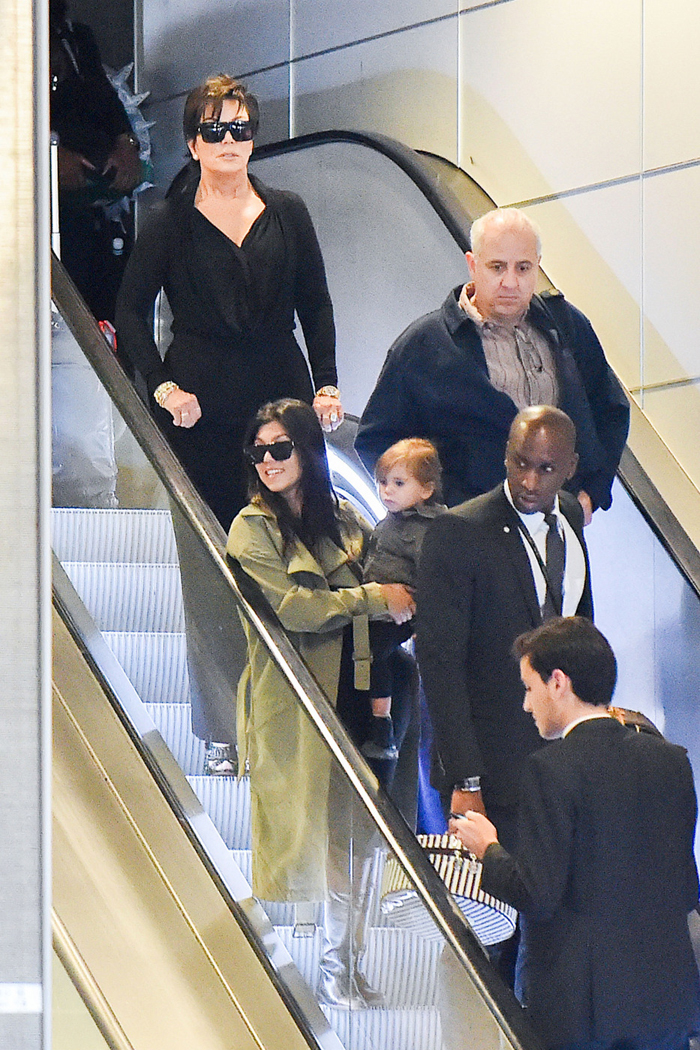 Photos courtesy of Fame/Flynet, Pacific Coast News & WENN