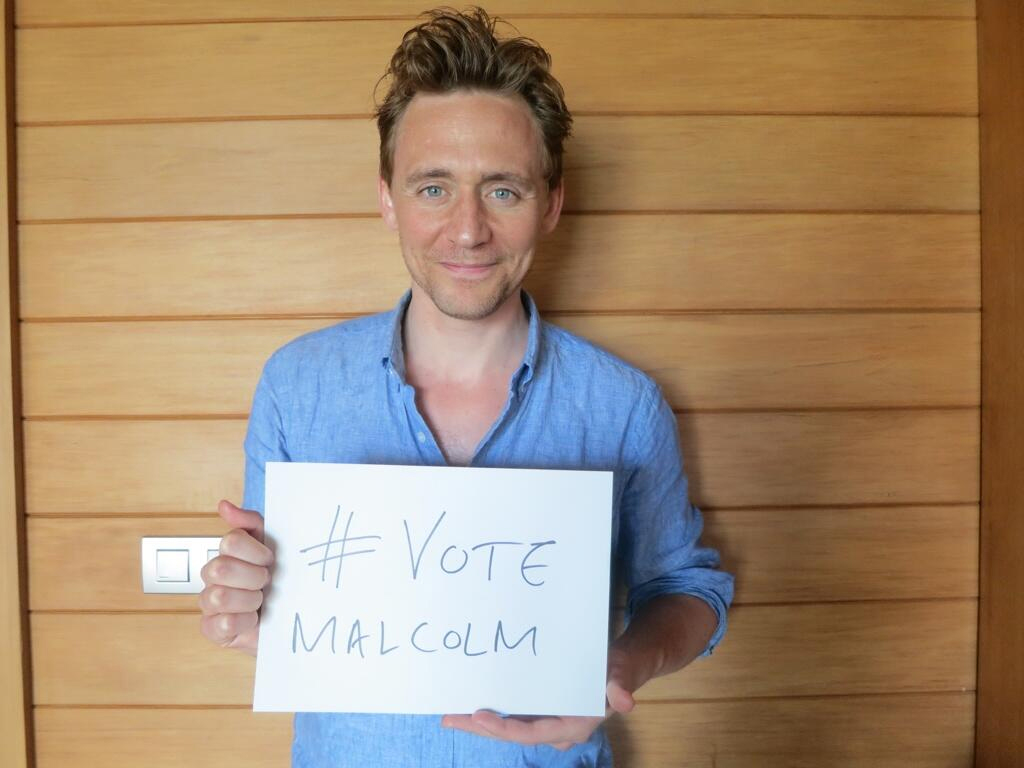 Here is a new photo of Tom Hiddleston via the Vote Malcolm 2014 Twitter account. From what I gather, Malcolm Sinclair is running for president of Equity, which is the actors' union in the UK. America has SAG, Britain has Equity. And apparently there are elections and many actors want a new Equity president. Malcolm Sinclair seems to have widespread support amongst the theater-actor community. Anyway, this photo was posted on the Twitter account with the message: "Tom Hiddleston says #VoteMalcolm in the @EquityUK elections next week. #YouMakeTheDifference." Tom looks great in this photo, doesn't he? The tan is working for me. The only thing that would make it better is if he had some scruffy facial hair.
A couple of Tommy stories… his name was included in an article at The Daily Beast about "thespians who love to drink and quote Shakespeare." Or, "Drunk Shakespeare" if you will. Here's the relevant part:
Many legendary Shakespearean thespians have been indebted to drink. Think of those great British knights from yesteryear Peter O'Toole and Richard Burton or Kevin Spacey recently talking about being drunk while playing Richard III. Tom Hiddleston's party piece is apparently to recite Shakespeare while he's on 'noticeably good form'.
Well… I think it would be weird if Tom did NOT do this. I mean, even non-actors have drunkenly recited some Shakespearean soliloquy. It would only be noteworthy if Tom drunkenly recited sonnets as he was trying to pick up ladies. Which I'm sure he does too.
Meanwhile, there are some very silly rumors about Benedict Cumberbatch and Tom Hiddleston being "rumored" for the newly greenlighted adaptation of the World War I play Journey's End. Eh. They already did War Horse, you know? This sounds more like "dream-casting" rather than legit casting rumors.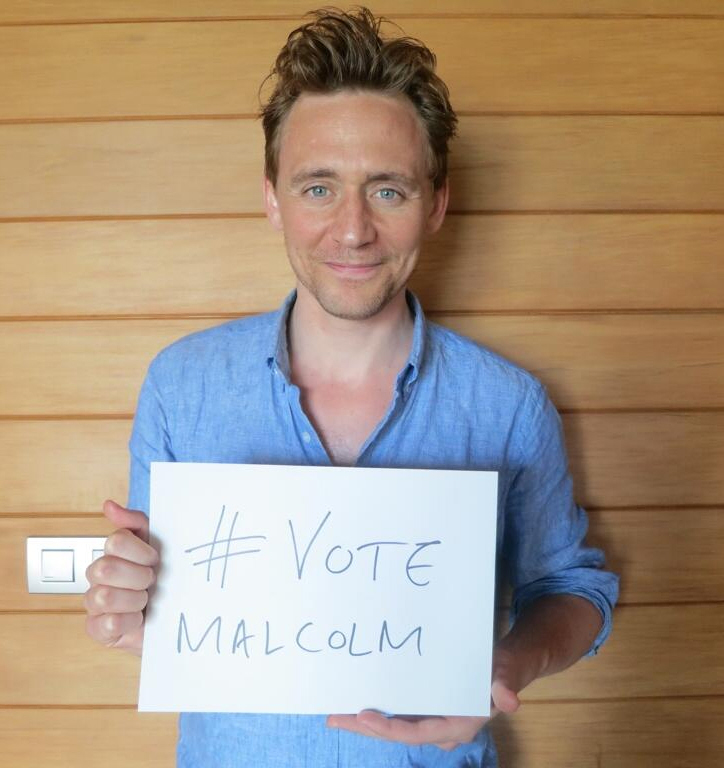 Photos courtesy of Getty, Twitter.