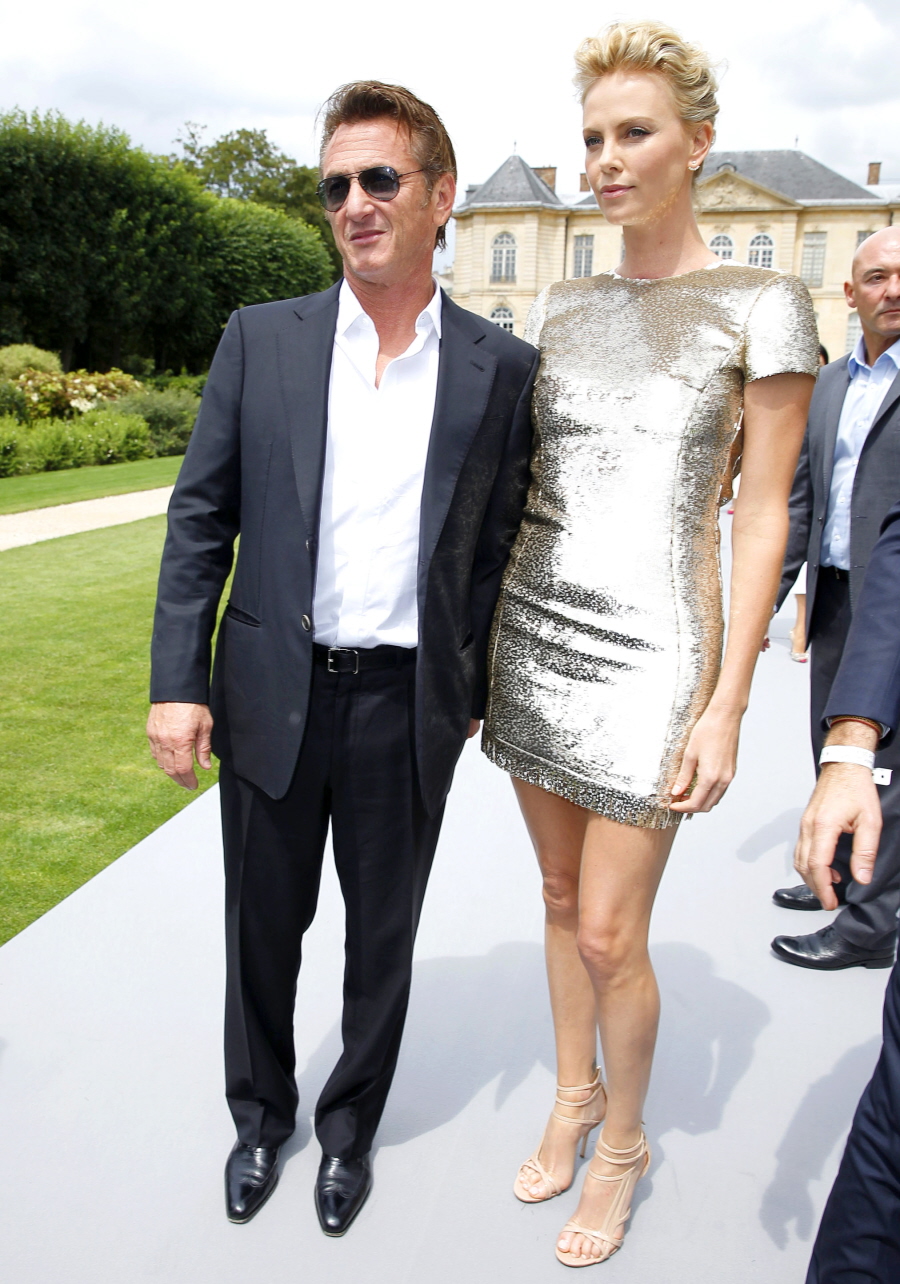 Sean Penn and Charlize Theron's romance – which is now past the half-year mark – has had the oddest effect on both parties. On one side, every time Charlize stands or sits next to Sean Penn, she looks drop-dead gorgeous by comparison. But she also looks progressively bitchier too. Like, Charlize's resting bitchface was in full effect in these photos from the Paris Fashion Week Dior show yesterday. She looked pissed off… at the clothes. Beautiful but ANGRY. Meanwhile, on the other side, Sean Penn seems to have chilled out considerably. He used to be the angry one. Now he's the chilled one, happy to fly to Paris to sit next to his lady at the Dior show. What's up, Sean? You changed, bro.
Obviously, Charlize is wearing Dior. I wonder if Sean got some Dior Homme for his trouble? Robert Pattinson is the current face of Dior Homme, so maybe Sean didn't go there. Out of all the women at this runway show (Bedhead is covering some of them in a separate post!), I think Charlize looked the best. Her hair is killing me these days, it looks so good. Her skin looks gorgeous and overall… she just seems to be glowing these days.
I'm also including pics of Zhang Ziyi, who had my second favorite look (minus those shoes), and Marion Cotillard. I'm sorry, but Marion needs to stop wearing Dior. It never agrees with her. I don't know if she's just getting Charlize's second choices or what, but it feels like Marion is getting the worst of Raf Simons' designs.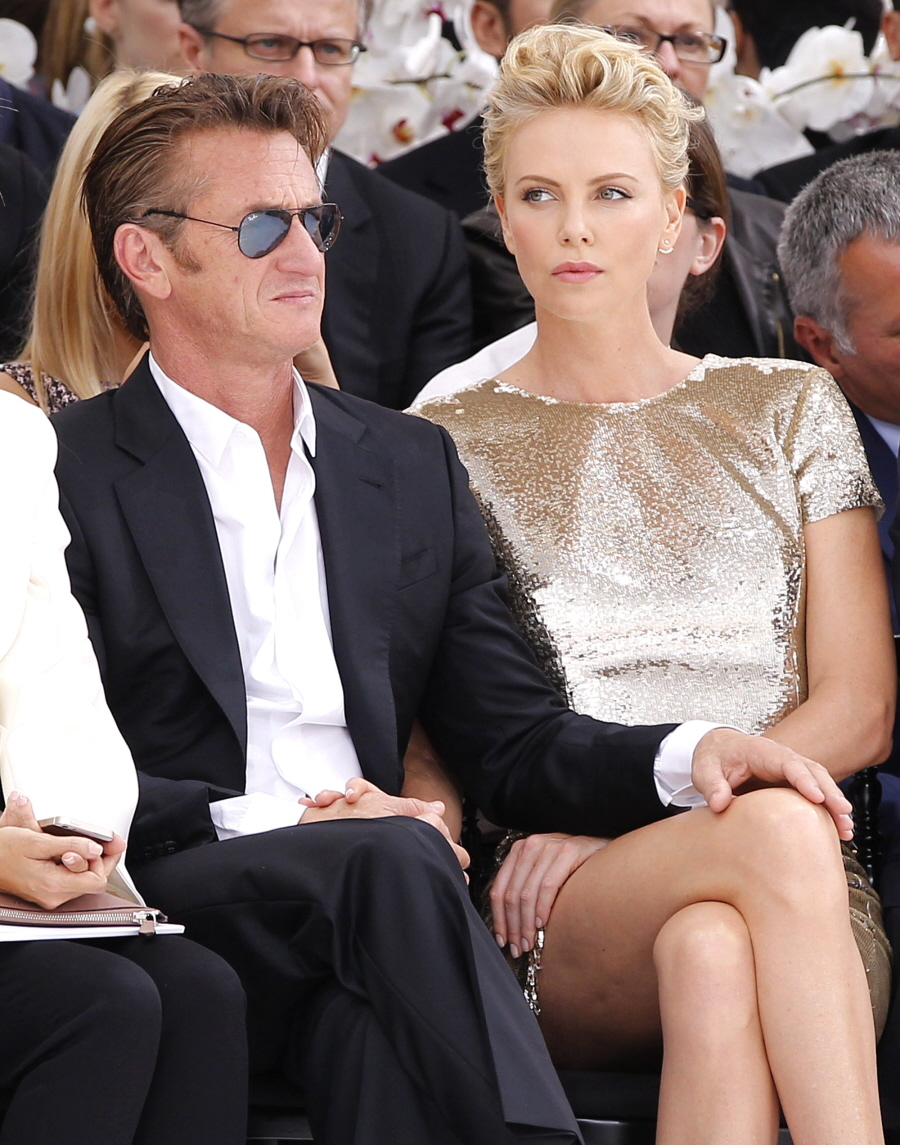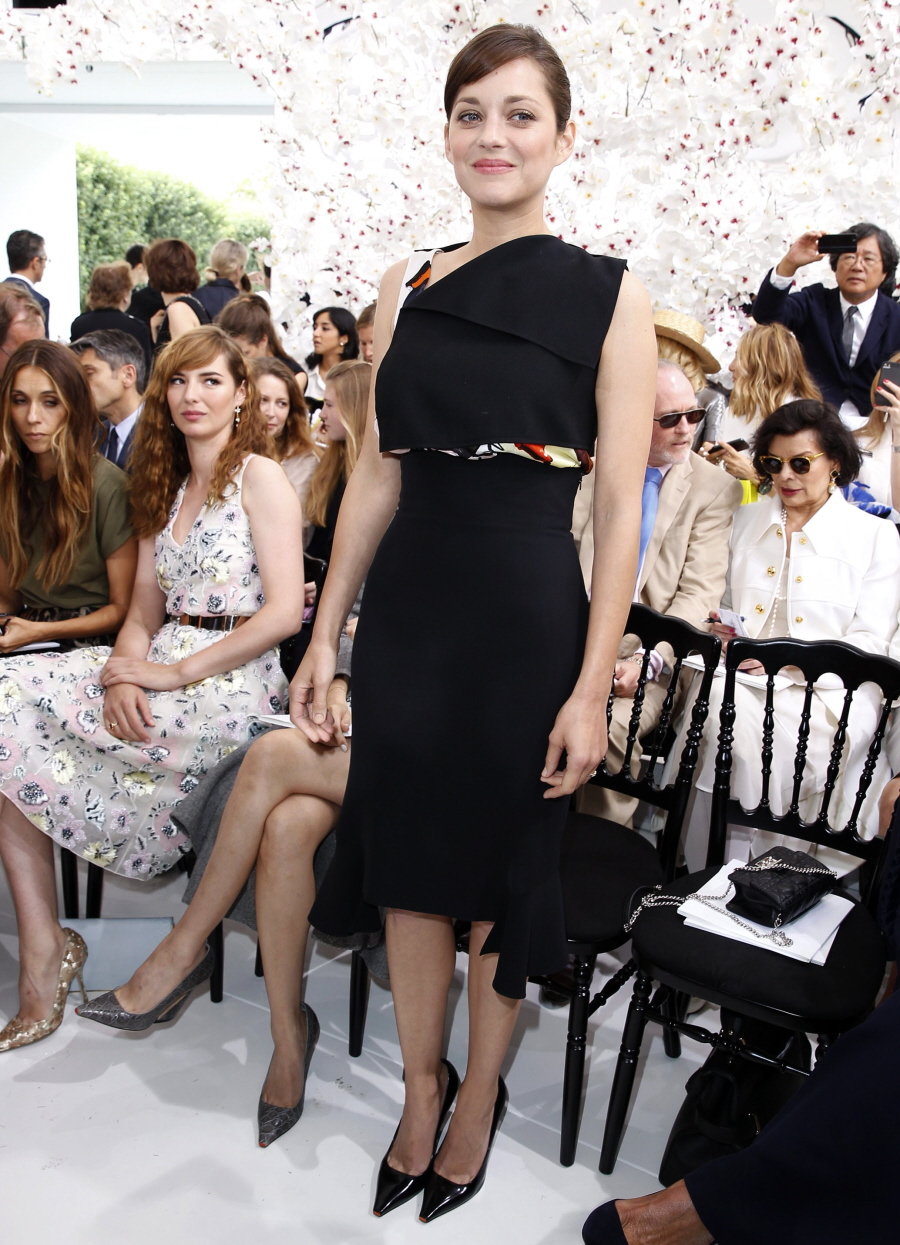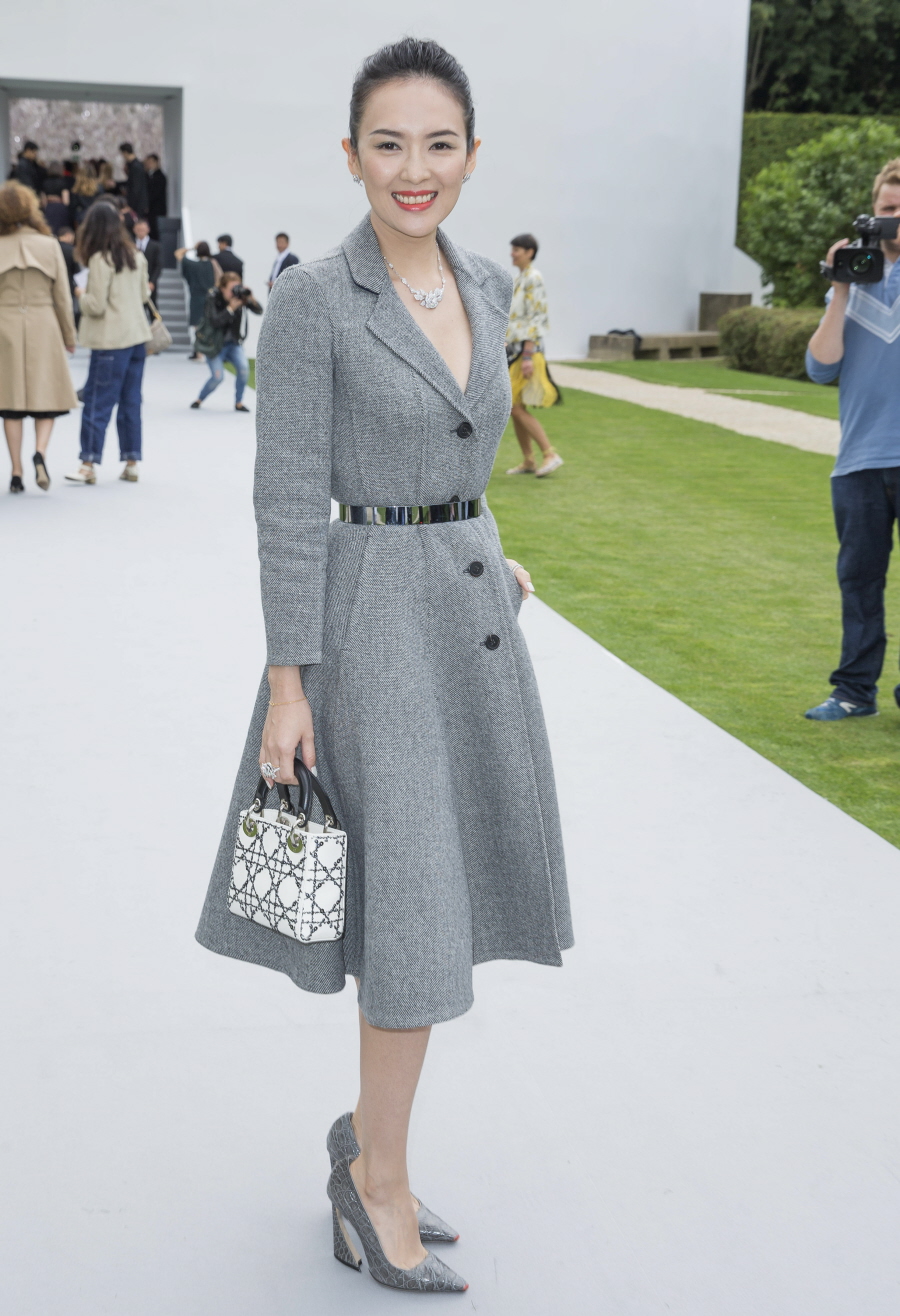 Photos courtesy of Fame/Flynet.