Jennifer Lopez decides not to retun $50,000 of diamonds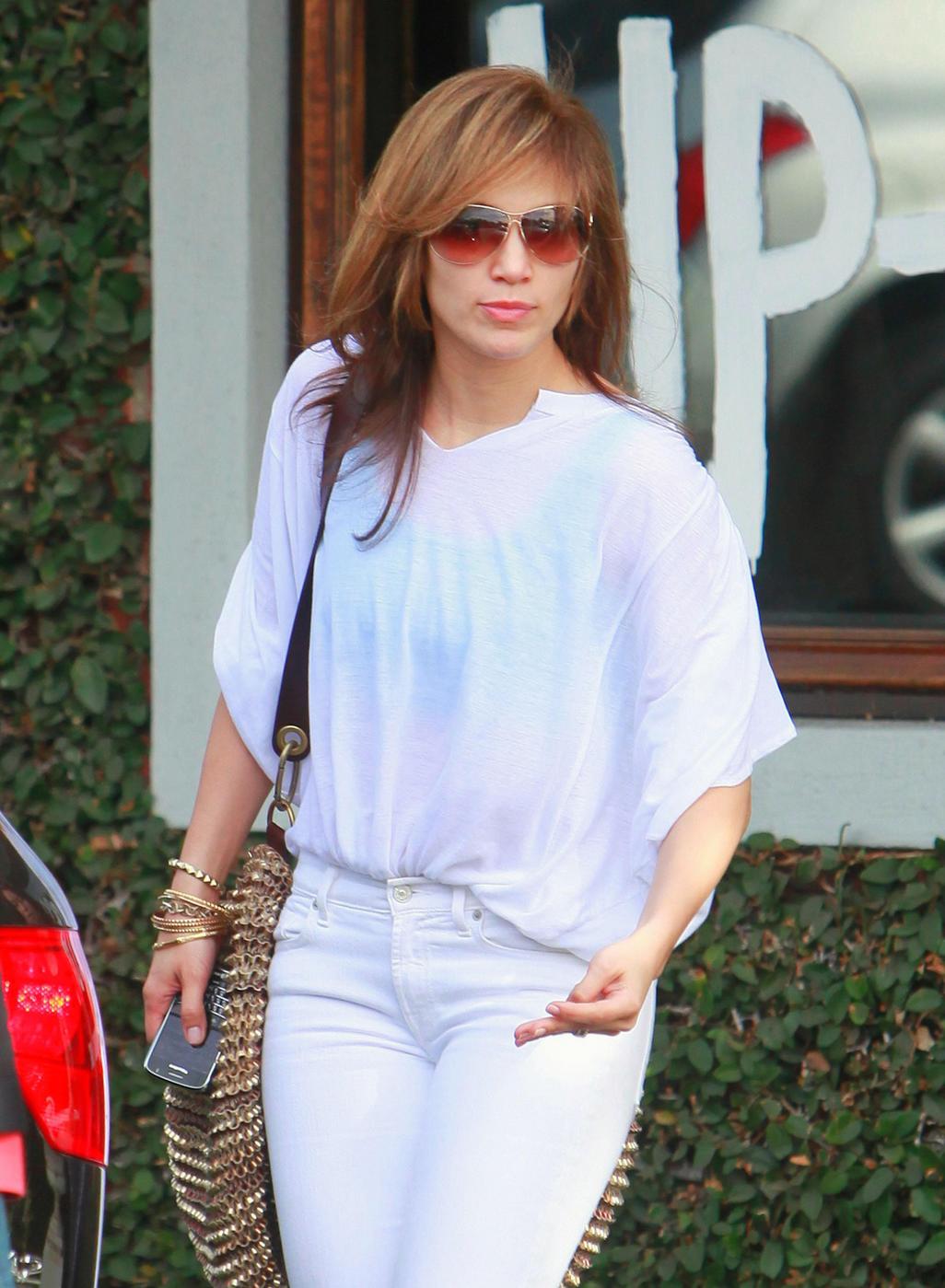 For the launch of Andrea Lieberman's fashion line, ALC, at Barneys, Jennifer Lopez borrowed $50,000 in diamonds from Swiss billionaire Robert Mouawad to glam up her outfit. Several other stars, including Gwen Stephani and Ellen Pompeo, also borrowed jewelry for the event, but J-Lo was the only one who didn't return her jewels. Mouawad got a call from her manager saying that she wanted to keep the diamonds, to which Mouawad's people responded, "eh, what's $50,000?"
"We received a call from [her manager] Benny Medina, informing us that Jennifer was going to keep the jewelry," an insider said. "As far as Mr. Mouawad is concerned, Jennifer can have whatever she wants, but a premature demand seemed presumptuous."

There's no ill will, however. "Mr. Mouawad is the Swiss billionaire who purchased the 60-carat flawless Mondera Diamond for $50 million," said our source. "He will lose no sleep over $50,000, and frankly, Jennifer's endorsement is priceless."

Medina, reached in Santiago, Chile – where J.Lo's hubby, Marc Anthony, was being honored and performing sold-out shows – told Page Six: "There was no demand whatsoever. There was an offer. It was very clear." In return for hosting the show for her friend, Lopez would be given the entire collection of jewelry and clothes, he said.

"She was the only celebrity whose name was on the invite. She would have done it for nothing," Medina explained. "But this was how it was presented. It was quite a generous offer."
[From NY Post]
The article is unclear on the timing, but it it seems as if the arrangement was made beforehand, not the next day. Which would mean that J-Lo received the diamonds, as well as the entire ALC clothing line, for one night of hosting. Talk about a free ride.
Somehow I doubt that there was "no ill-will." Lopez is known for being a diva, expecting what she wants when she wants it. I wouldn't be surprised if she decided she wanted the diamonds, and that was that – leaving her people to take care of the cleanup. I wonder if Mouawad even knows who J-Lo is. His spokesperson said that her endorsement is "priceless," but she's barely on the radar anymore. Her movies are terrible, she hasn't released a good album in years, and there are constant rumors about her and Marc Anthony breaking up. But I guess when you're a Swiss billionaire who owns a $50 million diamond, $50,000 here and there really isn't even a blip on your radar.
Here's Jennifer "showing off her glamorous locks" according to Pacific Coast News (they're being a little generous in their description) as she leaves the Byron & Tracey hair salon in Beverly Hills on Saturday. Images thanks to Pacific Coast News.
Written by SamHill

Posted in Jennifer Lopez, Jewelry

- Mariah Carey lip synced on American Idol [CDAN]
- Colin Firth is looking good [Lainey Gossip]
- Internet celebrity charged with murder! [D-Listed]
- What is Paz Vega wearing? [Go Fug Yourself]
- New bachelors on The Bachelorette [Reality Tea]
- Goodbye to The Office [Pajiba]
- Bachelor Sean's fiance cheats on him [Evil Beet]
- Britney Spears out with her man [Popsugar]
- Nina Dobrev works it [Popoholic]
- Cindy Crawford needs to lay off the 'tox [Celebslam]
- Who said it: Carrie Bradshaw or The Dalai Lama? [Buzzfeed]
27 Responses to "Jennifer Lopez decides not to retun $50,000 of diamonds"