Why do people bother trying to keep up with Clooney's love life?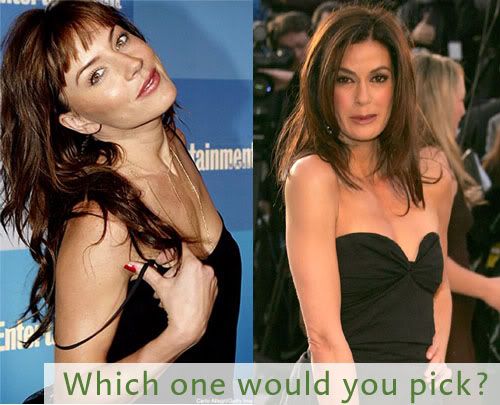 George Clooney had an intimate dinner with his ex, hottie Krista Allen, the night before the Oscars. In just the past month, Clooney has been spotted with Renee Zellweger and was supposed to be dating his neighbor Teri Hatcher. Why gossip columns even try to keep up with Clooney's love life is puzzling. His publicist is funny as usual:
When asked if reports of the pre-Oscar dinner with Allen were true, Clooney's rep told The Scoop, "I wasn't with him that evening, so I don't know."
Clearly Hatcher was busy getting ready for the Oscars and Clooney just couldn't bear to be alone.
Written by Celebitchy

Posted in George Clooney, Hookups, Krista Allen, Teri Hatcher

- Who butchered the National Anthem? [D-Listed]
- Rob Lowe never ages [Lainey Gossip]
- What is Vanessa Hudgens wearing? [Go Fug Yourself]
- Summer guide to reality TV [Reality Tea]
- Game of Thrones recap [Pajiba]
- Tan Mom's music video [Buzzfeed]
- Amanda Knox is broke [Starcasm]
- Backstage at the Billboard Awards [Popsugar]
- Miley is still stuck in the 90s [Popoholic]
- Blind Items revealed: Adam Levine [CDAN]
- Hugh Hefner bought Crystal Harris a house [Celebslam]
- What happened to Aimee Teegarden? [The Blemish]
One Response to "Why do people bother trying to keep up with Clooney's love life?"